'The police are now the paramilitary wing of the trans lobby'
Harry Miller on the great awokening of the British constabulary.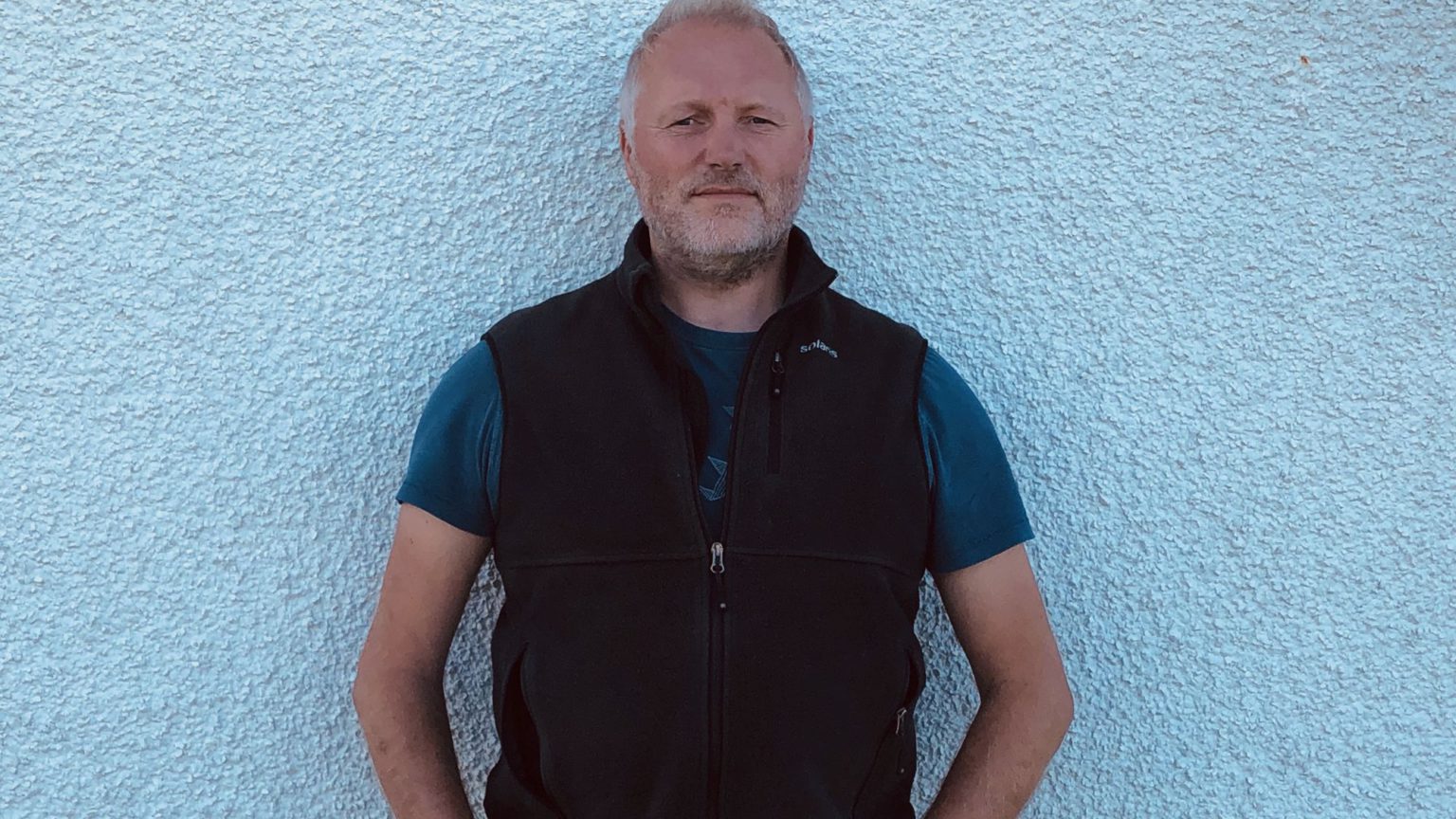 Free-speech campaigner Harry Miller was arrested two weeks ago. His alleged crime? He obstructed the attempts of Hampshire Police to arrest Darren Brady, an army veteran who had been targeted by the cops for sharing an anti-woke meme on social media. According to the police, Brady had committed a criminal offence by posting a meme mocking the trans-inclusive 'Progress Pride' flag, because it had caused someone 'anxiety'. Brady was arrested alongside Miller. Their encounter with the cops went viral and was watched by millions around the world. It was a stark reminder of the ever-present threat of state censorship in Britain – and of the police's sinister embrace of woke.
Harry joined Brendan O'Neill for the latest episode of his podcast, The Brendan O'Neill Show. They discussed this incident and much more. What follows is an edited extract from their conversation. Listen to the full episode here.
Brendan O'Neill: Let's talk about Darren Brady, who was arrested for a social-media post that caused someone to feel 'anxiety'. You were also arrested at the scene. Can you tell us what happened? And why on Earth do you think this is happening in 2022?
Harry Miller: Darren Brady – a Royal Green Jacket veteran, with three tours of duty behind him and a chest full of medals – was visited on Sunday morning a few weeks ago by three police officers [10 days before he was eventually arrested]. They rang his bell and he immediately said to them: 'Have I committed a crime? Or is this one of those non-crime hate incident things?' They said: 'It's a crime – Section 127 of the Communications Act.'
The first thing that should have happened is, having established suspicion of a crime, the police should have cautioned Brady. They didn't bother with that. They took him around the back of his house and had a little bit of a chinwag. And they basically conducted a shakedown on him. They said, on the basis that somebody had been offended, he had committed an offence. They then said they were either going to prosecute him, or if he paid £60 they could downgrade the crime to a non-crime, on the condition that he go on a course.
Brady asked: 'Is this to get my thinking checked?' They told him he would 'learn some very important life skills in order to prevent you being arrested in the future, such as, before you go on Facebook again, you will learn to go and ask your neighbour if it's okay to post something'.
Brady then raised my own case and my legal victory against the College of Policing. 'What about the Court of Appeal ruling suggesting that you are not supposed to get involved in these sorts of Twitter and Facebook spats, operating on the basis that somebody's feelings had been hurt?', he asked. And one of the policemen said, quite bizarrely, that unless the Court of Appeal had written to him personally, the ruling didn't count. [The police then said they would return to Brady's house at a later date. Brady contacted Miller, who arranged to be at the scene for the second police visit.]
O'Neill: Going by the footage of the arrest of you and Brady, it seems to me that the police were using a mishmash of different laws, trying to justify the intervention into this man's life for saying something on Facebook?
Miller: Watching the police that day, I have seen better behaved, better informed toddlers at a pic'n'mix stall. They were just simply grasping at whatever little bit of law they could remember from the days that they might have opened up a police law book. So we had a mishmash of Section 127 of the Communications Act, along with Section 5 of the Public Order Act, plus something out of fairytale land based on the non-existent criminal offence of 'causing somebody anxiety'. It was absolute nonsense.
This gross disrespect for the law is something that we should be incredibly worried about. These are officers in uniform who are armed with pepper spray and tasers. And they're coming to our houses and knocking on our doors and shaking us down based on the fact that they disapprove of an ideology – and because someone, somewhere, has expressed some degree of 'anxiety' about something we've posted on Facebook.
These cops were so utterly dead-eyed that all of our appeals came to nothing. The problem is, they are so convinced that they are on the right side of history, they don't give a damn about being on the wrong side of the law.
O'Neill: You yourself were contacted by the police in 2019 for your online commentary. You had a non-crime hate incident recorded against your name over your tweets about gender ideology. One of the positive consequences of your case, as you alluded to earlier, is that you successfully took the police to court for having a chilling effect on your freedom of speech. Mr Justice Knowles at the High Court slammed the police in your case. He said: 'In this country, we have never had a Cheka, a Gestapo or a Stasi. We have never lived in an Orwellian society.' But does Darren Brady's arrest suggest that the cops haven't learned much from your court case? What also needs to be done to ensure that no one ever gets visited by the police for expressing themselves on the internet?
Miller: The police need to recognise that symbols are meaningful. In war, soldiers die for the flag. So the police need to be honest and acknowledge that the rainbow flags and the trans flags they proudly display are political statements. They leave us in no doubt whatsoever which side they're on. In fact, one of the police officers who arrested me the other week was even wearing a rainbow badge at the time. As far as I'm concerned, I don't recognise his authority. He's less a member of the police force than he is the paramilitary wing of the trans lobby.
Harry Miller was talking to Brendan O'Neill on the latest episode of The Brendan O'Neill Show. Listen to the full conversation here:
To enquire about republishing spiked's content, a right to reply or to request a correction, please contact the managing editor, Viv Regan.