Penny Mordaunt: the Walter Mitty of the Tory Party?
Her campaign has tried – and failed – to rewrite history.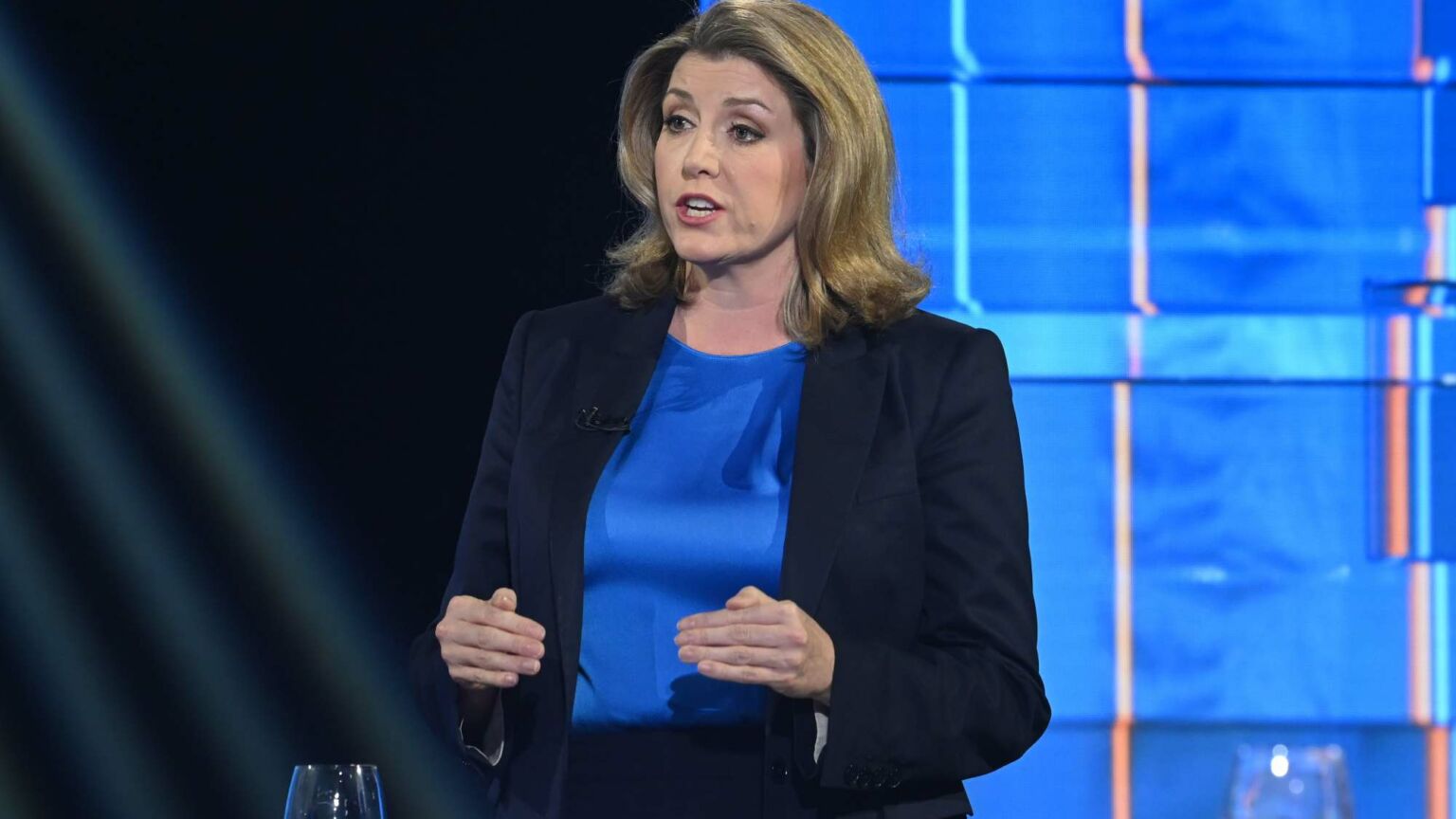 Is Penny Mordaunt the Walter Mitty of the Tory leadership race? She has imagined herself to be a valiant crusader for women's rights, a heroic defender of Britain's shores and a sensible and competent minister. All of these claims are now coming under fire.
Mordaunt's weirdly popular leadership campaign has put 'pragmatism' and 'trust' at its centre. To this end, she has made much of her role as a navy reservist. She memorably promised that a Mordaunt premiership would be 'less about the leader, and more about the ship' (whatever that means). Yet senior naval officers have questioned her fighting credentials: 'She isn't [currently] a trained or paid reservist, she's never qualified or been commissioned… How she has presented herself – and how she has allowed herself to be presented – has been deeply misleading', said one high-ranking Royal Navy officer in the Daily Mail.
Day after day, Tory grandees have also lined up to stick the boot in, branding Mordaunt incompetent and unfit for high office. Former Brexit negotiator David Frost said he had 'grave reservations' about seeing her in Downing Street. As trade minister, she apparently 'did not master the detail' of Brexit and was often missing in action. Former Tory leader Iain Duncan Smith said simply: 'I don't know what her achievements are.'
Most infamously, she has struggled to get her story straight on the transgender debate. In her Tory leadership campaign, she has tried to present herself as a critic of gender-identity extremism – or at least not an exponent of it – and a protector of women's rights. 'Do I know what a woman is?', she asked herself before launching into a lengthy Twitter thread, listing all the occasions when she claims to have stood up to trans ideology. 'I think it was Margaret Thatcher who said that every prime minister needs a Willy. A woman like me doesn't have one', she remarked at her launch event.
This about-turn has not gone unnoticed. Before she was kicked out of the race, Suella Braverman made it known that Mordaunt had pushed for a new law on maternity leave to contain gender-neutral language in order to appease the trans lobby. She wanted the law to refer to a 'pregnant person' instead of 'pregnant woman' or 'expectant mother'. As a result, claims Braverman, she held up the bill unnecessarily.
Both Liz Truss and Kemi Badenoch have said that Mordaunt, as an equalities minister under Theresa May, lobbied heavily for changes in the law to allow people to self-declare their own gender – a policy Mordaunt now denies she supported.
And of course she once stood up in the Commons and declared that 'transwomen are women'. She was seen as such a reliable mouthpiece for the trans lobby that she was even awarded 'Politician of the Year' by 'LGBT+' publication Pink News. Benjamin Cohen, chief executive of Pink News, has since said: 'I just can't reconcile what I've heard her say in the past week with the person I've known for over a decade as a vocal advocate and ally of the community.'
Meanwhile, a recording obtained by the Spectator suggests that Mordaunt's double-dealing on this question goes back years. Addressing Tory LGBT activists at a meeting in 2018, she told the room there needed to be a 'huge campaign' on trans issues but that she can't 'be seen to be helping' with it.
The question marks don't end there. As well as being swayed by gender woo-woo, Mordaunt has also been a fierce advocate of homoeopathy – a quack form of medicine that essentially amounts to treating illnesses with water. There may be no actual scientific evidence for homoeopathy's effectiveness, but an early-day motion signed by Mordaunt assures us the 'anecdotal evidence' is 'overwhelming'.
What's more, at the weekend we learned that she had held meetings with the Muslim Council of Britain, in defiance of a government boycott of the group. Successive UK governments of both parties have refused to meet with the MCB since 2009, when its deputy leader signed a declaration that was, according to reports, 'interpreted as condoning attacks on British troops'. Mordaunt has also praised the eco-fanatics of Extinction Rebellion for their 'civil disco-bedience'. Never mind that one of their core demands is to essentially dismantle the world's energy supplies.
These gaffes, u-turns and lapses in judgement might matter a bit less if she actually stood for an identifiable cause or ideology – if she had a persuasive vision for the nation and some answers to our many looming challenges. Instead, we are left with a self-identified pragmatist who seems to exist on a different plane of reality to the rest of us. If the Penny doesn't drop soon, the Tory Party is in trouble.
To enquire about republishing spiked's content, a right to reply or to request a correction, please contact the managing editor, Viv Regan.