Shinzo Abe's troubling legacy
He was a giant of Japanese politics, but the hagiographies don't tell the whole story.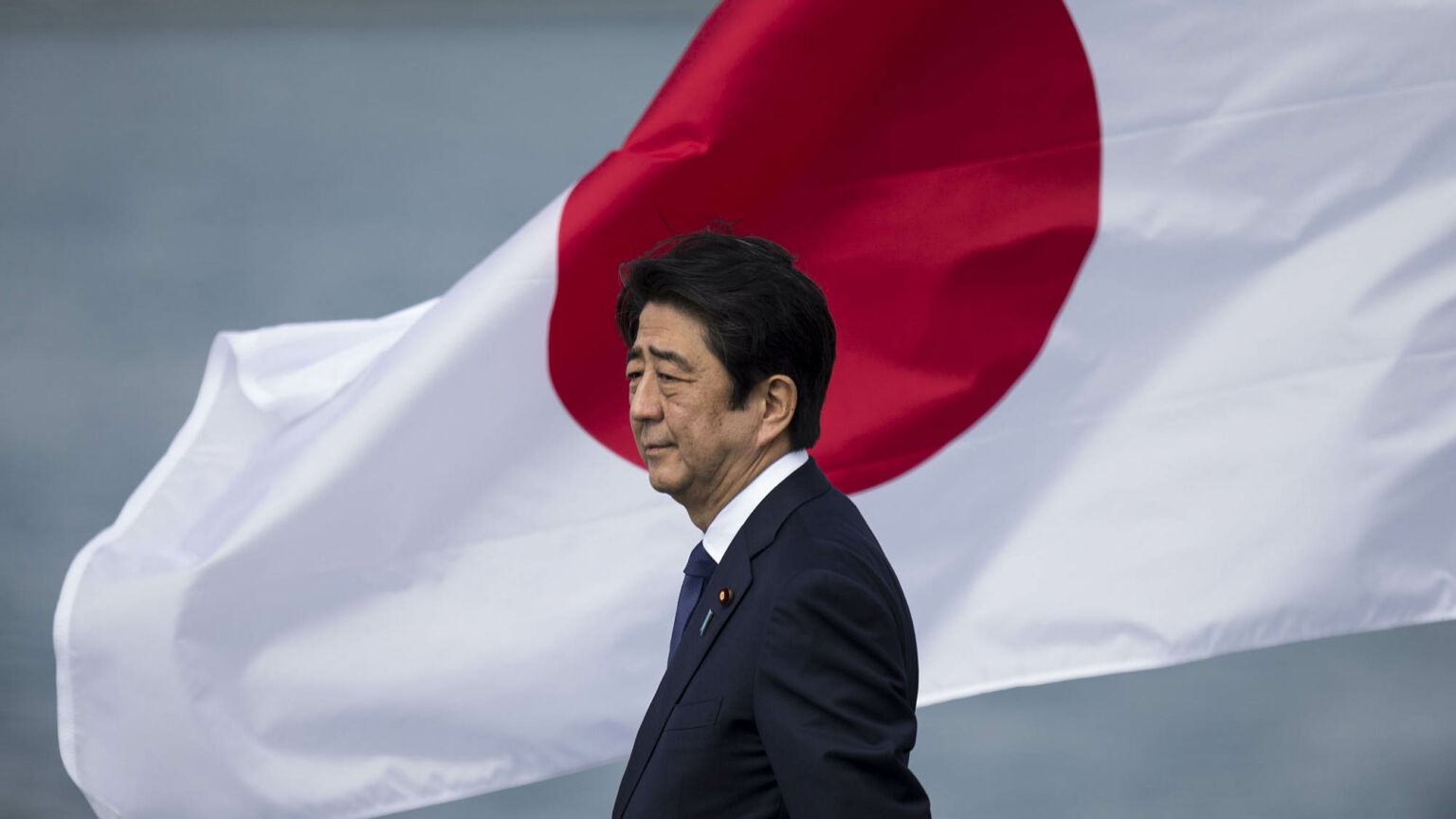 In 2020, eight years into his second term as prime minister of Japan, Shinzo Abe quit for health reasons. Last week, he was assassinated by a lone gunman while out campaigning ahead of elections to the upper house of Japan's parliament. He was 67 years old.
Abe was one of the most consequential of Japan's postwar leaders. His time in office, from 2012 to 2020, was the longest premiership in Japanese history (he also served as PM between 2006 and 2007). And in the years since his second departure from office, with current incumbent Fumio Kishida in charge, Abe remained enormously influential.
No politician did more than Abe to try to tackle Japan's long-term economic stagnation and restore its international prestige. At home, his economic strategy, referred to as 'Abenomics', seemed to represent an impressive departure from what had gone before. He indulged in quantitative easing, aimed at increasing inflation so as to prompt expenditure rather than saving. He engaged in large state spending sprees, mostly on infrastructure. And he sought growth through the liberalisation of trade and by funding childcare to get more Japanese women into jobs.
Abroad, Abe pursued similarly transformative policies, most of them aimed against China. In 2007, he signed a security pact with Australia and became the first Japanese prime minister to visit NATO's HQ in Brussels. The following year, he inked another security deal with India, later going on to strengthen it by providing high-speed Shinkansen trains and help with nuclear reactors. Throughout, he sought out new, anti-Chinese allies in Asia, and brought the EU into Japan's foreign and security policy.
Abe also possessed an authoritarian, militarist streak. While PM, he deliberately circumscribed civil rights and press freedoms. And he was fiercely committed both to arming Japan and giving it the legitimacy to initiate war.
Abe's death and the subsequent landslide for his Liberal Democratic Party (LDP) in the elections will, if anything, help accelerate the authoritarian and martial tendencies he himself helped drive. His assassination will likely be used to justify tighter regulation of the internet, extra police powers to wire-tap and enter apartments, and perhaps even a crackdown on 3D printing (early reports had incorrectly suggested that the assassin's weapon was a 3D-printed gun).
Abe's death will also lead to calls for a more aggressive foreign policy – especially in the light of international developments, with China menacing Taiwan and Russia invading Ukraine. This could prompt an intensified build-up of Japan's arms and armed forces. Not for nothing did the Daily Telegraph's man in Tokyo argue that, in death, Abe might make Japan 'a military power once again'.
The truth is that Abe had already done much while alive to make Japan a military power again. By 2019, his government was spending nearly $50 billion a year on defence, which was the third highest military expenditure in Asia, after China ($261 billion) and India ($71 billion).
Too much of the Western response to Abe's death has bordered on hagiography. Canadian prime minister Justin Trudeau described Abe as a 'visionary leader'. And the editorial board of the Financial Times said he 'restored Japan to the world stage after years of economic and diplomatic stagnation'.
These claims are debatable. Abenomics initially had a lot of success, prompting Abe himself to proclaim 'Japan is back' in 2013. But the recovery soon slowed. He presided over sluggish growth rates, with Japan's economy growing by just 13 per cent during his second seven-year term.
Diplomatically, Abe's overtures to friends were outweighed by his tendency to antagonise his adversaries. Back in 2013, he angered not just the Chinese Communist Party, but also hundreds of millions of Chinese people and tens of millions of South Koreans, when he visited Japan's notorious Yasukuni shrine – a monument to, among others, Japanese war criminals from the Second World War.
Channel 4 News covered Abe's death with a sympathetic interview with his former special adviser, noting that Abe himself came from 'a very long-standing political family'.
That's one way of putting it. In fact, Abe's maternal grandfather, Nobusuke Kishi, openly promoted the policies of the Nazis and went on to run industry in Manchuria during Japan's occupation of China in the 1930s. He was also a co-signatory to Japan's 1941 declaration of war against America, and, in government, vice-president of munitions during the war. After 1945, Kishi was imprisoned for three years as a 'suspected' Class-A war criminal, before co-founding and effectively running the LDP. Kishi became prime minister himself in 1957, staying in power for three years.
This political heritage is significant, because it helped shape Abe's own brand of right-wing nationalism. In power, Abe continued Kishi's own efforts to revise Article Nine of Japan's constitution, which had been imposed on it by the US after the end of the Second World War. This 'no war' clause renounced Japan's right to wage war and committed it to settling disputes without using military force. Abe saw this as an unnecessary restriction on Japanese sovereignty, and wanted to give Japan's armed forces a free hand again. But there was considerable popular resistance to the move, particularly among older generations, and Abe ultimately failed in his objective.
But the political winds have now changed direction after the LDP's sweeping election victory on Sunday. With the LDP's increased majority in the upper house, revising Article Nine looks more likely than it ever did. And with that, regional tensions are only likely to increase. After Abe, it seems that many turbulent years lie ahead for Japan and East Asia.
James Woudhuysen is visiting professor of forecasting and innovation at London South Bank University.
To enquire about republishing spiked's content, a right to reply or to request a correction, please contact the managing editor, Viv Regan.