The Tory circus starts here
Too many no-hoper candidates think they have what it takes to be PM.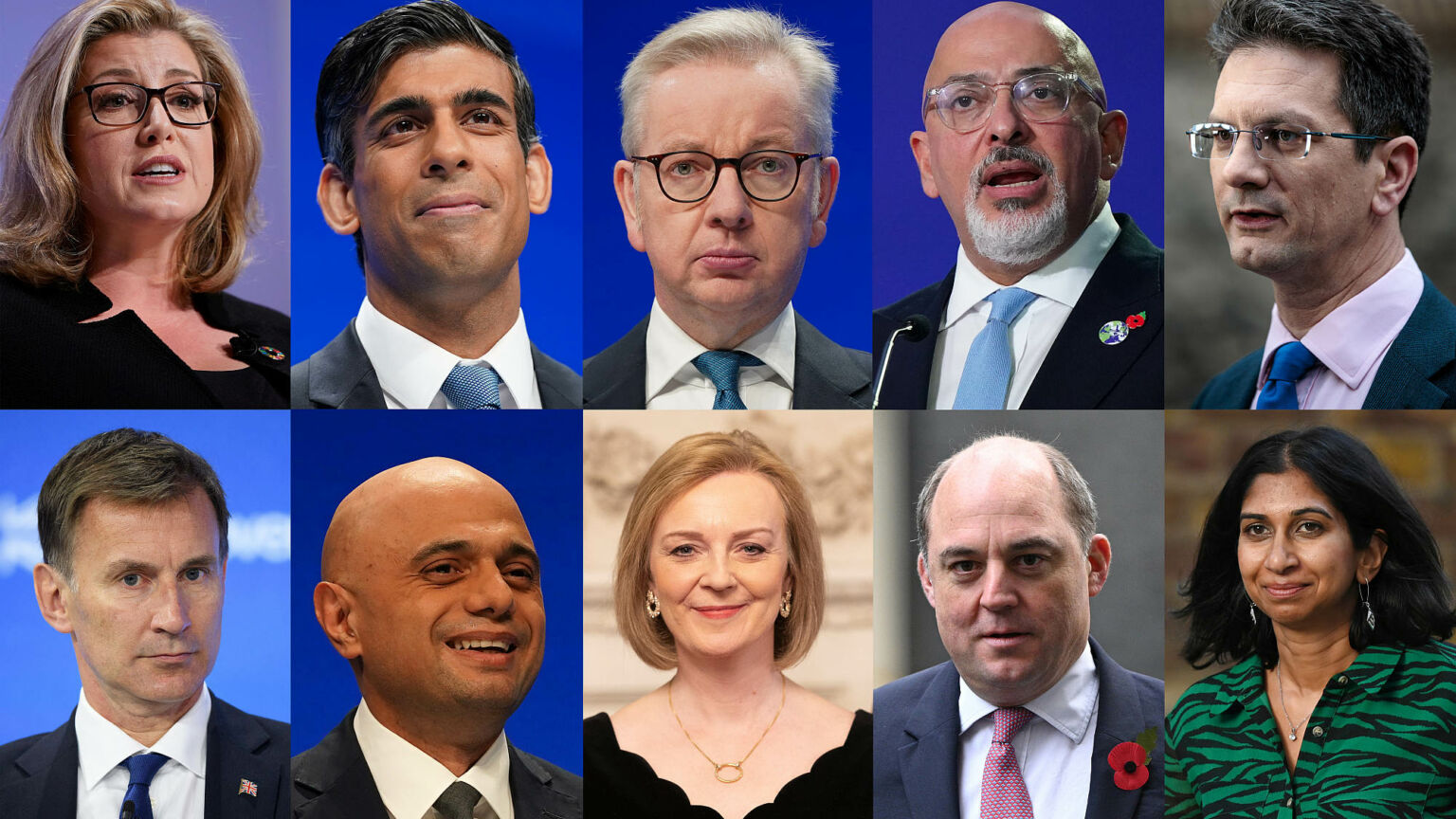 Forget the conspiracies, here is the news: Boris Johnson messed up so badly and so often that his parliamentary party terminated his premiership without having the first idea with whom it wanted to replace him.
It is not so much the case that no one is considered a plausible successor, but that everybody in the party – or almost everybody – considers themselves a plausible successor.
The lack of an obvious replacement candidate with proven high-end political authority, experience and stature means the 'Why not me?' voice that exists inside the heads of most Tory MPs is unlikely to encounter the 'Shut up and stop being daft' voice that normally ensures sanity prevails.
This means that over the next few days we can expect literally dozens of Conservative MPs to sound out colleagues to see if they can muster up the necessary handful of supporters to help them get their bid to become prime minister off the ground.
Backbench Brexiteer Steve Baker, whose formidable organisational skills will be a great asset to an actual contender, has hinted at making a run for No10. At least he has some ministerial experience, unlike Tom Tugendhat – the darling of the liberal media – who will surely unveil a snazzy and well-funded campaign in the coming days.
Attorney general Suella Braverman has already announced her candidature and attracted much mockery from that same liberal media in response. Quite why a self-aggrandising backbencher like Tugendhat should be treated with great reverence, while an actual senior minister gets written off as a joke candidate, is difficult to discern – especially given Braverman was one of the 'Spartans' who showed sufficient guts and principle to kill off Theresa May's fake Brexit three years ago.
But a Braverman candidacy will be extremely unwelcome to many better-known cabinet ministers, for the simple reason that it will put a highly contentious policy on the ballot. The attorney general is a strong advocate of the UK leaving the jurisdiction of the European Court of Human Rights and generally running its own reformed human-rights regime.
Braverman believes that not only will this prove necessary to implement even a basic level of control over illegal immigration – including getting the government's Rwanda policy off the ground – but also that, in many areas of life, the current human-rights architecture is leading to injustice and the elevation of the interests of criminals and ne'er-do-wells over those of the law-abiding public.
More established figures on the right of the party – such as deputy PM Dominic Raab and foreign secretary Liz Truss – have so far been unwilling to adopt such a stance. But they could now be forced to do so over the next six weeks or so if they want their own bids for No10 to take off with the Tory grassroots.
More generally, from within the ruins of what we must laughingly refer to as 'the cabinet', it seems pretty obvious that Nadhim Zahawi and Ben Wallace will also have a run at the top job given that they – correctly – regard themselves as the closest thing the Conservatives currently have to senior figures who come across plausibly and who nobody actually hates.
At least one candidate from a formerly non-dom household – either Rishi Sunak or Sajid Javid – can be expected to enter the battle to become first lord of the Treasury. These former bankers will probably be working out between each other right now who is best placed for a run (despite their aides' denial that their resignations from the cabinet just minutes apart on Tuesday were coordinated).
Another lively policy issue will come to the fore should the current bookies' favourite, Penny Mordaunt, find that Kemi Badenoch lines up a rival bid. Mordaunt claims that 'transwomen are women'; Badenoch says, 'Oh no they're not'.
If a Remainer retread, such as Jeremy Hunt (whom Lord Heseltine yesterday amusingly branded 'a possibility'), comes out on top, then that opens up the prospect for a new Faragist insurgency that could take the Tory poll rating well below the mid-thirties, where it is presently becalmed.
As the Shakespearian character Malvolio, a mere steward to an aristocrat, notes in a moment of over-excitement about his own prospects: 'Some are born great, some achieve greatness and some have greatness thrust upon them.'
The long-suffering spouses of many Conservative MPs will be hearing something similar over the coming days. In the vast majority of cases, the correct response will be: 'Stop being so silly, dear.'
Patrick O'Flynn is a former MEP.
To enquire about republishing spiked's content, a right to reply or to request a correction, please contact the managing editor, Viv Regan.