The unravelling of Germany's green agenda
Its botched transition to green energy is a warning to the world.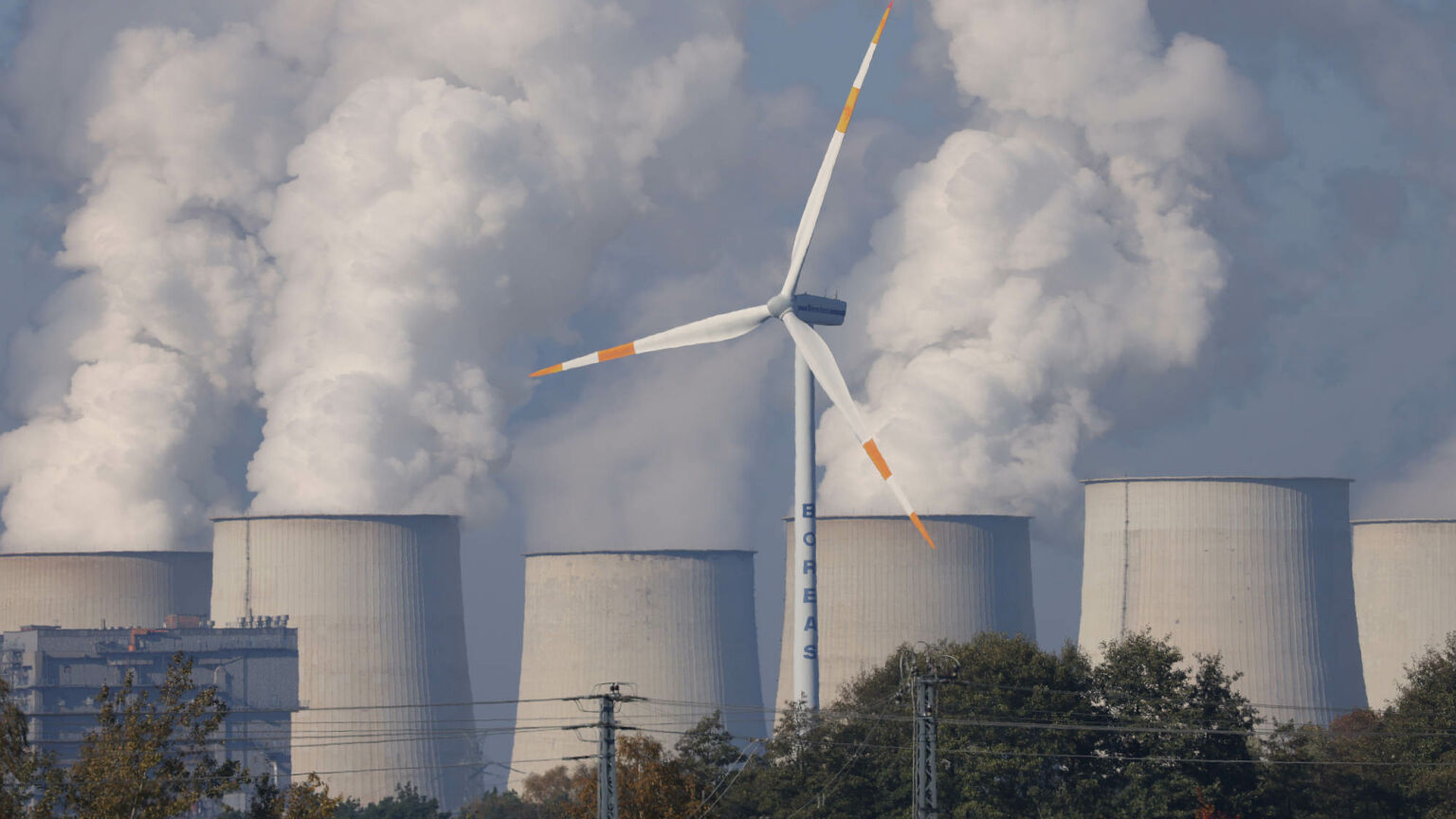 Germany is going backwards. Last month, Robert Habeck – German vice-chancellor and co-leader of the Green Party – announced that Germany will significantly increase its use of coal power, in order to wean itself off Russian gas. The energy situation is critical, says Habeck – not least as Russia has cut the amount of gas it supplies to Germany via the Nord Stream 1 pipeline by 60 per cent.
So much for Germany's much-vaunted Energiewende, or clean-energy transition. For years, the transition to renewable energy has been sold as an expression of modernity – of a new technologically advanced and environmentally sustainable Germany. It is one of the few policies that politicians have shown any enthusiasm for in recent years. Now that the Energiewende is going into reverse – with a Green Party minister leading the charge back to one of the most polluting forms of energy – its shortcomings are impossible to ignore.
Of course, the plan to fire up the coal-fired power plants has been presented as an 'emergency' measure, in response to the war in Ukraine. As recently as December, the German government was promising to accelerate the phase-out of coal power. Instead of eliminating coal by 2038, as Angela Merkel had planned, the new government aims to end the use of coal by 2030. On the world stage, the German government has lobbied heavily for a global phasing-out of coal to fight climate change. Back in November, the government signed a new climate declaration – the 'Global Coal to Clean Power' Transition Statement'.
But in the wake of the Ukraine emergency, Germany's chronic dependence on Russian gas has made its energy supplies vulnerable. Until just a few weeks ago, Russian gas imports accounted for more than 50 per cent of German gas use.
Though the need to wean Germany off Russian gas is understandable, the government's energy strategy is still baffling. While the government is willing to reopen coal power plants, it is doggedly sticking to its plan to phase out carbon-free nuclear power by the end of the year. It has also tried to swat aside any debate about keeping these plants open. Chancellor Olaf Scholz claims (without justification) that expert opinion is unanimously behind the government's phase-out of nuclear, as the fuel rods powering Germany's remaining three nuclear reactors will not last beyond the year.
It is now common practice to stifle debates by deferring to 'the experts', but it is hard to see the government getting away with it this time. Opposition politician Markus Söder has branded Scholz's claim 'technical nonsense'. And Germany's Nuclear Power Association has also disagreed publicly with Scholz, arguing that the nuclear plants can be saved, but that the longer Scholz waits to extend their lifespan, the more difficult it will be.
Public opinion is also against Scholz and the scrapping of nuclear. Most Germans recognise that nuclear power is safe, carbon-neutral and efficient. Seven out of 10 Germans are in favour of keeping the existing nuclear plants running. Only among Green voters is there a majority (56 per cent) in favour of shutting down Germany's nuclear plants. Yet these are the voters the government feels the need to pander to.
The war in Ukraine has brought the contradictions and inconsistencies of the German Greens and their policies to the fore. On top of reopening coal plants, Habeck was forced to visit Qatar earlier this year, in order to secure new supplies of liquefied natural gas. Photos of Habeck bowing to the Qatari energy minister were met with widespread derision on social media. This was widely seen as a betrayal not only of Habeck's green principles, but also of the 'moral foreign policy' that the Green Party had promised. Only a year ago, before they entered government, the Greens were monstering Qatar for its human-rights violations (Green co-leader Annalena Baerbock, now foreign minister, even called for this winter's football World Cup to be cancelled).
The Energiewende is also unravelling. Many Germans are starting to recognise that it is ultimately what has led to Germany's dependence on Russian gas. The end of nuclear power, alongside the switch to expensive and intermittent renewables (which depend on the sun shining and the wind blowing), created a gap that was then filled by Russian gas. As a result, even before Russia's invasion of Ukraine, Germany had some of the highest electricity prices in Europe – and now its energy supplies are under even greater threat.
The green ideology that brought us here has long dominated German politics, even though the Green Party has never been especially popular. In the last federal election, though the media were excited about the prospect of a Green chancellor, the party won just 14.8 per cent of the vote.
While enthusiasm for the green agenda has always been largely confined to the middle classes, as long as the economy was running reasonably well, most Germans were happy to put up with it. But this is surely not tenable for much longer. The price of electricity has already reached a record high and gas prices are set to triple in the coming months.
Faced with this disaster, as well as announcing the revival of coal power, Habeck has appealed to German citizens to save as much energy as possible. He has even threatened to introduce energy rationing by law. Under discussion are plans to scrap or reduce the obligations on landlords for homes to be heated to a minimum room temperature (or 'legally mandated freezing', as one minister put it). While this is presented as yet another emergency measure, such rationing is the logical conclusion of the green ideology, which views saving energy as an end in itself.
Yet however much hardship and resentment the green transition creates, and however irrational it is exposed to be, there is unlikely to be a major rethink. Policies that might actually bring down the price of energy – and provide enough energy for citizens' needs – are incompatible with the green ideology.
Germany's irrational green politics should be a warning to the world.
Sabine Beppler-Spahl is spiked's Germany correspondent.
To enquire about republishing spiked's content, a right to reply or to request a correction, please contact the managing editor, Viv Regan.