In memory of a true humanist warrior
Mick Hume pays tribute to Helene Guldberg.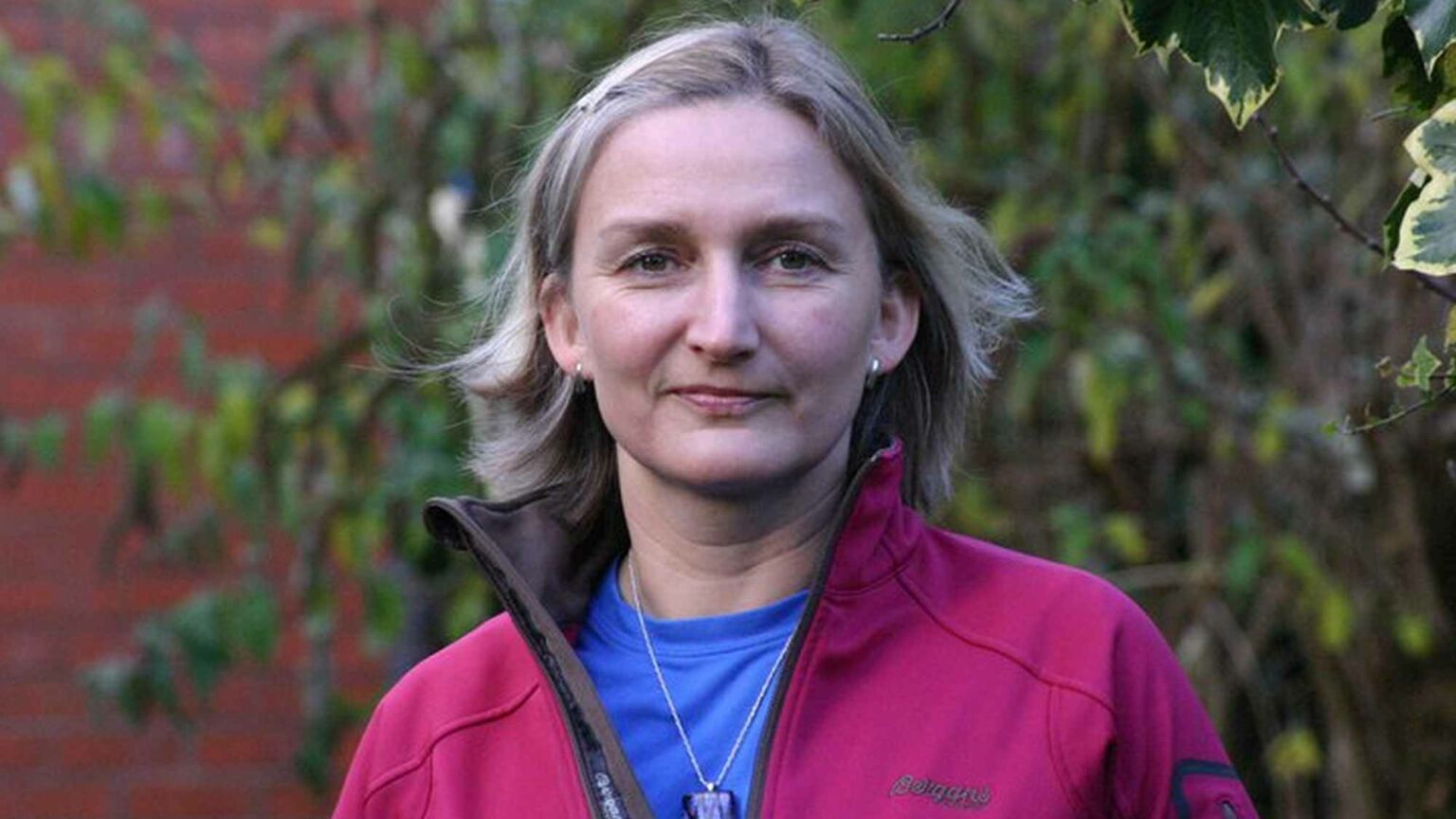 Helene Guldberg, a founder of spiked and an indefatigable, huge-hearted humanist warrior, died on Saturday 2 July after a long struggle with cancer. She was 56.
Helene was a rare spirit who changed many lives that she touched, always for the better. That spirit will live on through her loving family and countless friends.
Helene's legacy will also live on through spiked. Without her, the magazine would never have existed or flourished over the past 20 years.
From 1997, she was co-publisher, with Claire Fox, of LM magazine (nee Living Marxism), the precursor to spiked. Helene and I, as LM editor, were the defendants in the 2000 trial when we were sued for libel by ITN. She stood against all the odds for freedom of speech and in defence of history. When we lost, as libel defendants usually do in London, the magazine was bankrupt and Helene and I were left facing personal costs of £1million.
Helene, however, was not one to let a little thing like a million-pound debt stop her. We founded spiked in 2001, as the UK's first online magazine of its kind, and Helene became managing editor. With a few other heroes she raised the money to make spiked happen, going into meetings with all manner of unlikely looking individuals and institutions and somehow emerging with a cheque. She had the personality and warmth that made people want to invest in her.
But Helene was much more than a fundraiser. As well as organising spiked's operations she became a key contributor to the development of our ideas and political outlook. She wrote regularly on the big issues that she cared about – free speech and democracy, science and humanism. As testament to her never-give-up attitude, Helene's last article was published on spiked just a few weeks ago.
In 2006, Helene left spiked in other safe hands to devote herself to her own work and start a family. She taught at the Open University and continued to write. Perhaps most memorable was her book, Reclaiming Childhood: Freedom and Play in an Age of Fear (2009), which presciently highlighted the risks of 'our low expectations of fellow human beings and our safety-obsessed culture'. Her work survives her, both as a monument to her insights and as an active tool for opening the minds of new generations.
Several moving tributes to Helene on social media have rightly called her a warrior. Yet she was a warrior with a rare compassion and an open heart. In her writing and public speaking, Helene practised tolerance in its true sense: carefully listening to and engaging with opponents, then politely giving them an intellectual beating. Not for nothing was kick-boxing a passion of hers.
When Helene was diagnosed with cancer in November 2018, that compassionate warrior spirit came to the fore. Her resilience in the face of suffering was remarkable and inspiring. She never gave in to despair, still thinking of others in her darkest moments. She showed us all how to live life to the fullest extent possible, right to the last.
As Helene's husband Patrick – 'my rock' – wrote movingly on Facebook over the weekend, 'Since 29 November 2018, when Helene was told she had cancer, two battles had raged – one was between modern medicine and cancer. Modern medicine put up a terrific fight but in the end, it lost. The other battle was between Helene and the despair and hopelessness that can come with that awful diagnosis. It surprised none of us that Helene fought and won that battle day after day. From November 2018, she travelled abroad and at home, partied, socialised, went to concerts, read lots of books, worked, wrote articles, started studying for a history degree, chaired meetings, debated, went to art classes, created a beautiful garden, did 20 or so "parkruns", attended numerous bodypump classes and lots lots more – all this while continuing to be a wonderful wife, mother, sister and aunt.'
Helene was born in Edinburgh, Scotland in 1965 to scientist parents. Her Norwegian father, Hans Cato Guldberg, became a professor of pharmacology; her Scottish mother, Ann Mary Rathie Guldberg, was a consultant psychiatrist. When she was two the family moved to Norway where Helene enjoyed what she recalled as a 'free' childhood. Back in Scotland as a teenager, Helene said she 'went off the rails' for a while before studying for a degree in psychology at the University of Edinburgh, and later a PhD at the University of Manchester.
In the 1980s, Helene's strong principles and intellectual curiosity led her to become involved with the Revolutionary Communist Party, publisher of Living Marxism. She ran anti-racism and anti-militarism campaigns and became a leading member of the RCP before it dissolved in 1996.
On a personal note, my most powerful memories of the years I worked with Helene came after that, when she was the co-publisher of LM and we stood together as Defendants No1 and No2 in the libel case. In the three years between us being sued for libel and finally getting into court, Helene was the backbone of our defence, keeping us going through endless meetings with the lawyers, while raising the money to ensure we got there.
During the two weeks of the trial, Helene's parents, Hans Cato and Ann, were in the Royal Courts of Justice every day to support her, trying and failing to suppress their amazed indignation at the absurdities of English libel law. Yet despite the odds being stacked against us, we had to fight on for free speech. What else could you do with Helene on your side?
The last time I saw Helene, a few weeks ago, she was out of hospital and at home in Birmingham, still wanting to discuss politics, happy to be able to spend her time with Patrick and their beloved children, Tyler and Courtney, surrounded by the devoted care of her extraordinary family: her four siblings, Karen, Cathinka, John Cato and Chris, and 10 nieces and nephews. Our thoughts are with them all.
Like others who knew her, I feel privileged to call Helene a friend and proud to call her my comrade-in-arms. There are far too few Helenes in our lives, and she has gone far too soon. But we can at least be sure that her fighting spirit will truly live on among us.
Helene Guldberg, 23 October 1965 – 2 July 2022
Mick Hume is a spiked columnist. He is the author of Revolting! How the Establishment is Undermining Democracy – and What they're Afraid of, is published by William Collins.
To enquire about republishing spiked's content, a right to reply or to request a correction, please contact the managing editor, Viv Regan.