Joe Lycett is in no danger of being silenced
An inoffensive comedian, swimming with the tide, has nothing to fear from the authorities.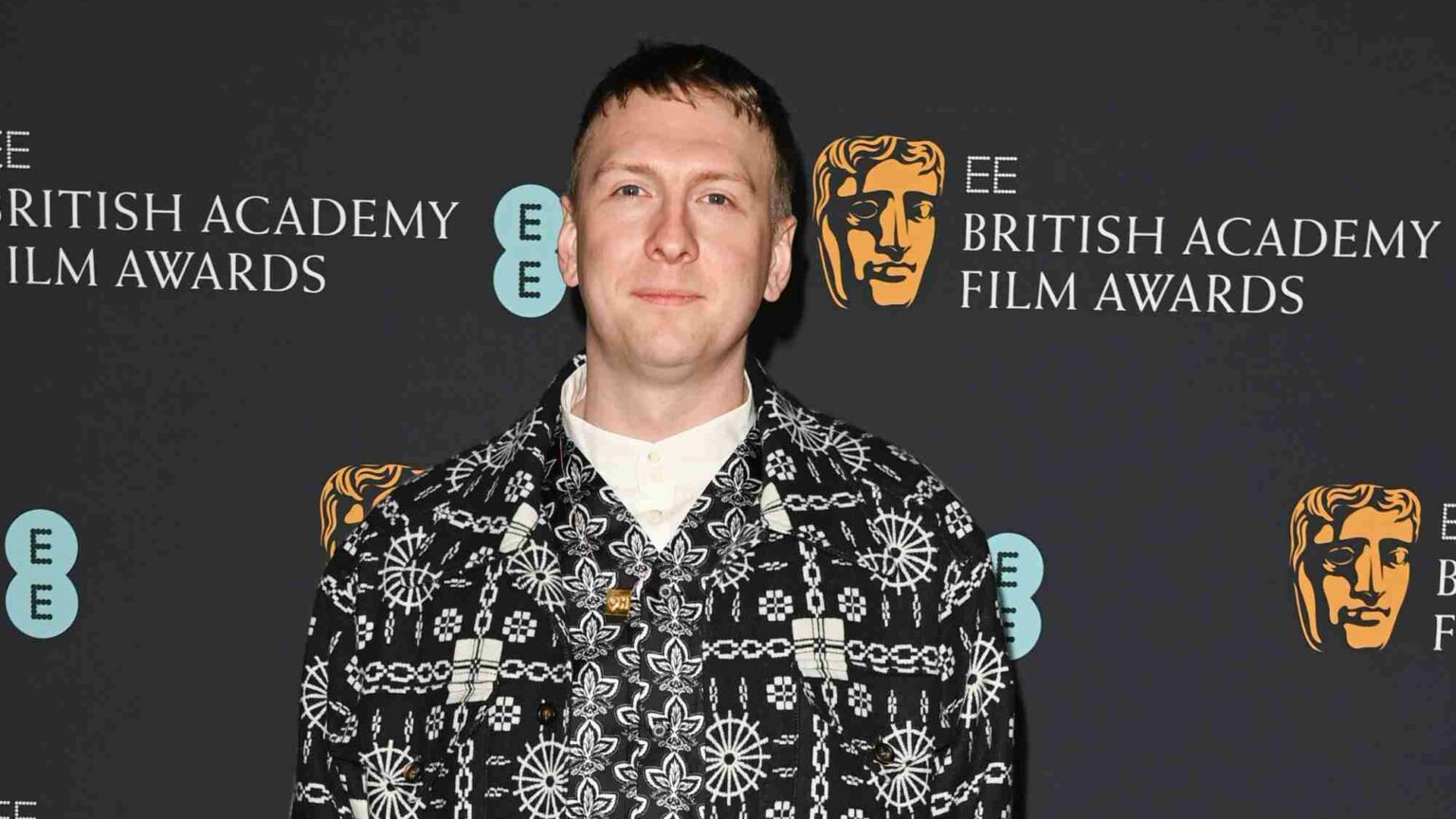 Comedy fans and students of masterful media manipulation will have been interested to see that stand-up comedian Joe Lycett is in the news, following a police investigation into his material – though not for what some are grumbling are longstanding breaches of trading standards.
Apparently, according to the Guardian, the BBC and Belfast Live, each crawling over one another to get the clicks with the smallest tidbit of celebrity news of the day, Joe told an offensive joke about a 'giant donkey dick'. As he wrote on Instagram last night:
'So, someone came to my tour show a few weeks back and was offended by one of the jokes. And their perfectly understandable response to this was… to call the fucking police. To be fair to them the fuzz were very nice about it all but felt they had a duty to investigate.'
A nice, fluffy – indeed, fuzzy – story. An easy opportunity for us all to roll our eyes over this would-be throwback to a dark theocratic and patriarchal past, when such a transgressive comedian as Joe might really have to fear arousing the God-fearing wrath of a conservative society, with a joke about a donkey and its traditionally outsized organ of regeneration.
No doubt I am overthinking it, and my cynicism about this whole thing suggests that a holiday is in order.
Besides, it would be futile for anyone, let alone someone like me – with all too easily identified grievances that might be discerned lying perilously close beneath the surface of any principled objection – to complain about this shameless co-opting of the genuine and genuinely worrying effect of an increasingly vocal and intolerant Stasi-lite faction on comedy, by a comic in no danger whatsoever of being silenced, purely to enjoy a bit of free press.
Still, it is tiresome. Because there really are people out there attempting to police the material of some comedians – comedians who are actually taking a risk with their material. And Joe Lycett is not of their number.
And to see that 'persons of interest' cachet stolen by a comic who is no more offensive than an opaque Yop bottle grates somewhat.
The people who enjoy re-enacting The Lives of Others in their spare time are not coming for the likes of Lycett. If anything, they are likely to be in his audience, and in his corner, and believe his line of comedy to be the only acceptable kind to enjoy if we are to avoid giving offence to the marginalised and vulnerable.
The chilling effect of the Scolderati is not a fiction, nor a myth. Satirical comedians have had entire tours – entire careers – cancelled over, for instance, a handful of tweets mocking the sanctimonious attitude of England soccer fans towards the young players who all missed penalties in the Euros final last summer.
Old-school comedians have had their gigs cancelled because their shows no longer 'reflect the values' of the city in which a few recalcitrant old buggers who like that sort of thing nevertheless still live and refuse to die.
American comedians have had nutters run at them on stage, intent on genuine assault, for taking the piss. There are people out there taking actual risks and paying the price.
Meanwhile, ordinary individuals, without a media team waiting to leverage and weaponise the fallout, are instead losing their jobs and being subjected to 'non-crime hate incident' investigations. Or they are being given actual custodial sentences for cracking jokes on Facebook that would have passed unremarked on before the BBC watershed only a few years earlier.
So, when someone whose views are so utterly in lockstep with the establishment that he could happily appear twerking on the Goldman Sachs float at the next Pride Parade gets a load of free newsprint for what appears to be a very old-fashioned bit of end-of-the-pier business, I'll be honest, it grinds my gears.
Joe has built a huge live audience with material that is pro-LGBT, pro-diversity, pro-Bake Off, and anti-Trump and anti-Fox News, etc.
The point is, Joe is just generally nice.
There is nothing wrong with that, of course. I am delighted people are enjoying these shows and having a much-deserved laugh. Mocking the accents of the next village over, or borrowing the cadence and rhythms of Norman Evans, the curation of the vernacular of an Alan Bennett or the taxonomy of biscuits and cakes of a Victoria Wood, with just a pinch of twinkling naughtiness, to create a wave of good-natured and warm-hearted laughter – it's a healthy and noble tradition. But Lycett is no more likely to be subjected to a genuinely intimidating interrogation from the force than he is from Sandi Toksvig.
And it is becoming very slightly familiar – the sight of an entirely inoffensive comedian, who is swimming with the tide, also trying to act like the Inquisition is still a tool of Mary Whitehouse and the Church of England.
One sees it just a bit too often. Left-wing comedians asked about cancel culture who shrug, laugh and say it's just silly and blown out of proportion – and then tell an anecdote about an old lady at one of their gigs who misunderstood a joke about a Cream Horn and a chocolate eclair and wanted to register a complaint. As if that's all it is.
There is a strange jostling for the marginal credibility that comes with sailing close to the wind. It used to be the left's – no question. George Carlin and his 'Seven Rude Words' were an affront to the Christian right, not to Stonewall or the Muslim Council of Britain. So, it is perhaps an affront to the ego of left-wingers that so little trouble comes their way now. Perhaps it is beginning to dawn on them that the wind has shifted and is now at their backs, and has left them uncomfortably close to endorsing the earnest views of the comfortable middle classes.
The only recent example of a left-wing comic I can remember being subjected to any sort of attempt to close him down was Nish Kumar, when he was pelted with a single bread roll at a lunch in the Grosvenor Hotel, in December 2019. He was doing material about Boris Johnson that would undoubtedly have played much better before an audience of students than in front of a well-oiled charity lunch charging £150 a ticket. If you want to see the second half of it – once it became clear that it was going to be worth recording – it's on YouTube. It's pretty tame stuff tbh.
Kumar, like the rest of us, then had the best part of two years to stew on the events of late 2019 before getting back on the road. I haven't seen the show he has written based largely on this incident but, from the reviews, it appears that he is claiming this and the immediate aftermath – including a posted death threat – gave him actual PTSD.
Nish has also since released an album called It's in Your Nature to Destroy Yourselves, recorded just a few months earlier, in April 2019, in which he repeatedly screams 'Fuck Ricky Gervais!'. This comes across as unquestionably more deranged than heaving a bread roll at someone you disagree with – not least as it was premeditated, recorded and put online, rather than snatched up and tossed in a moment's drunken bravura.
Kumar seems mystified by all the interest in trans from comics like Gervais. 'There's like, 12 of them!', he screams in falsetto at one point, possibly confusing them with the England women's cricket team? But this was recorded in mid-2019. Maybe the intervening three years have alerted him to the strength of feeling about this issue – beyond the caricature of the 'shit white comedian' just trying to find another minority on which he can pour hatred and derision for cheap laughs. James Acaster has another widely shared clip on exactly the same theme and against exactly the same rival comedian.
My point is that those comedians singing from the same hymn sheet – of which Joe Lycett is pretty much Kapellmeister – are not the ones who actually have to worry about getting unwelcome attention from 'the authorities'.
And a lot of the unwelcome attention is coming from inside the house. Comedians are policing other comedians' material, denouncing them and their divisive jokes, on huge stages and on massive electronic platforms, too. And in doing so, they are feeding something much more chilling than some old lady affronted by the thought of a donkey's cock.
Simon Evans is a spiked columnist and stand-up comedian. He is currently on tour with his show, Work of the Devil. You can buy tickets here.
To enquire about republishing spiked's content, a right to reply or to request a correction, please contact the managing editor, Viv Regan.