Jeremy Hunt stands for nothing
No one knows what the would-be Tory leader actually believes in.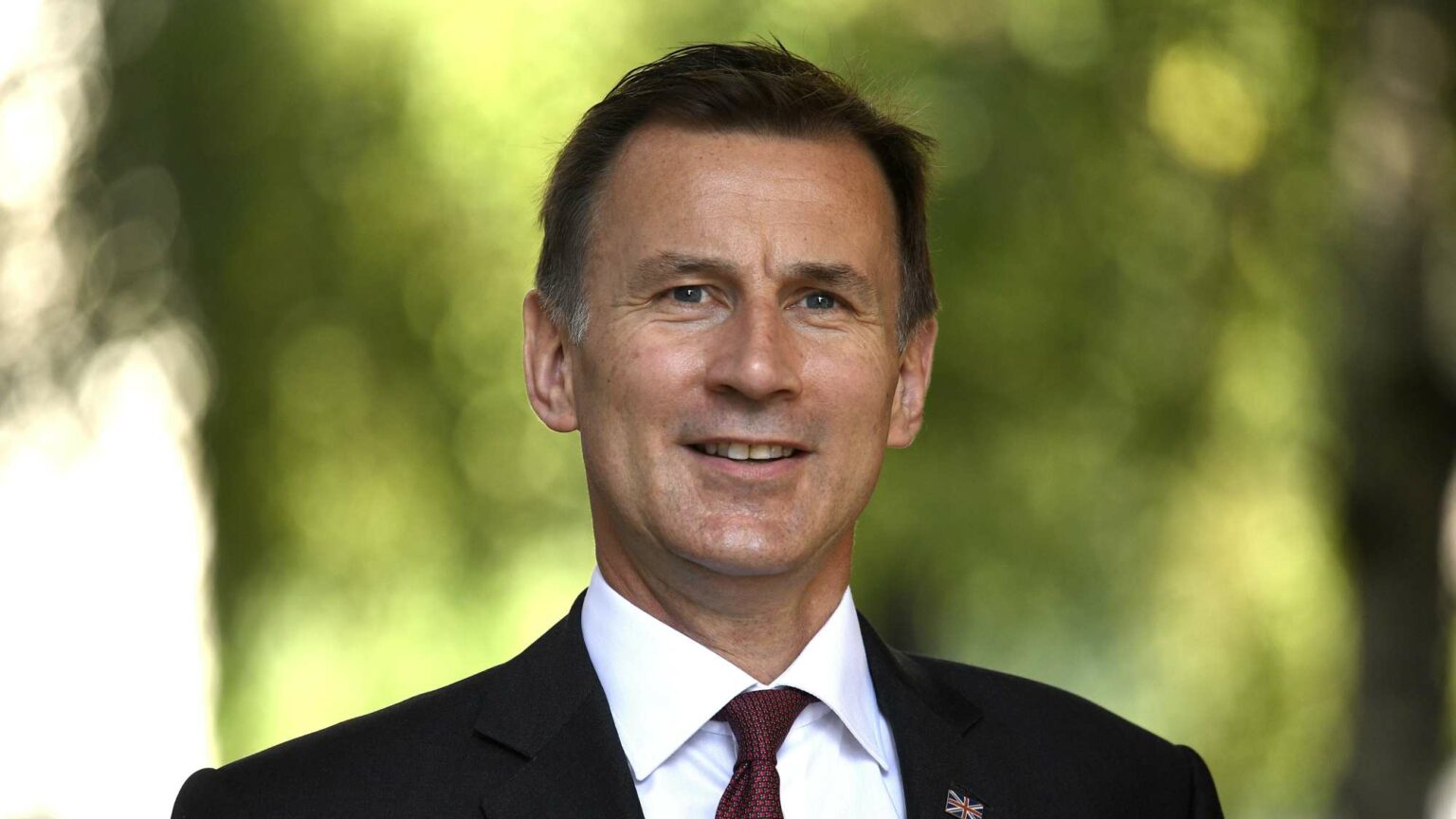 If Jeremy Hunt's Tory leadership ambitions are the worst-kept secret in British politics, then the best-kept secret is his political ideology. No one really knows what he actually thinks. His nine years in the cabinet and 17 years as an MP don't offer many clues.
Following on from PM Boris Johnson's bruising confidence vote last night, Hunt's leadership campaign is believed to be well underway. He has a team in place and his slogan, 'Unite to Win', from his 2019 run at the top job has been dusted off and redeployed.
To his fans, Hunt is one of the few remaining 'sensibles' in the Conservative Party – a cool-headed, technocratic centrist in contrast to our bombastic, blustering PM. But just as former Johnson adviser Dominic Cummings refers to his old boss as the 'trolley', who 'smashes from one side of the aisle to another', Hunt has a similarly erratic approach to politics. He has not managed to offer a consistent view on any of the most pressing issues of the past decade.
When it came to Brexit, Hunt campaigned for Remain. Soon after Leave won the vote, he called for a second referendum and later backed a 'Norway plus' option, which would tie us to the EU Single Market even after Brexit. In the Brexit battles that followed, Hunt backed Theresa May's Brexit deal, then signalled his openness to a No Deal Brexit during the Tory leadership contest in 2019. Then, after he lost, he warned that No Deal would amount to a 'catastrophic failure of statecraft'.
Just as Hunt posed as a born-again Brexiteer to try to win over the Tory faithful in 2019, today he is trying to reinvent himself as a lockdown sceptic. 'I actually thought we could have avoided all lockdowns', he told GB News last month. This is the same Jeremy Hunt who in July 2020 praised Beijing's hardline Zero Covid policy. In January 2021, even as the vaccines were being rolled out, Hunt called for greater caution in lifting lockdown, insisting that restrictions should remain until cases were below 1,000 per day. And as chair of the Health Select Committee, he endorsed a report slamming the government's 'late' lockdown. Only now has he decided to speak out about the punishing restrictions he spent two years supporting.
This all appears pretty duplicitous – with Hunt saying one thing while privately believing another in order to win over Tory members. More likely, he just doesn't believe in much at all and is happy to go with the flow.
Why did Hunt want to get into politics in the first place? What burning injustice did he seek to fix? And what made the Conservatives his party of choice? According to one of his former employees, Hunt 'once said to me during the fledgling stages of his political career, "Well, both my parents are Conservative so it's pretty much a foregone conclusion I would be, too".' It is not for nothing that one of his parliamentary colleagues once branded Hunt an 'unprincipled windsock'.
Sticking the knife into Boris Johnson last night, ahead of the confidence vote, Hunt warned that the Conservatives faced a decision: 'Change or lose.' But he is arguably worse placed than most contenders to retain or expand on Johnson's winning 2019 electoral coalition – consisting of the usual Tory base plus the pro-Brexit working classes in former Labour towns.
Hunt's current bugbear seems to be that the UK government is not paying enough attention to affluent, wealthy southerners. 'We have a big mountain to climb in terms of winning back the support of many of our core voters, not just in the south of England, but particularly in the south of England', he told the BBC last month. Apparently, the Red Wall constituencies are getting far too much attention at the expense of the affluent Shires.
Perhaps this is Hunt's appeal. Perhaps the anti-Brexit, anti-Boris set see him as a vehicle for reversing the populist wave that Johnson temporarily managed to ride – to undo the realignment of British politics that has brought those voters who were previously unheard to the forefront of the government's concerns.
If Jeremy Hunt stands for anything, then, it is turning back the clock – to a time when the Tories could comfortably ignore vast swathes of the country.
To enquire about republishing spiked's content, a right to reply or to request a correction, please contact the managing editor, Viv Regan.