The thoughtpolice are a law unto themselves
Why can't we get rid of 'non-crime hate incidents'?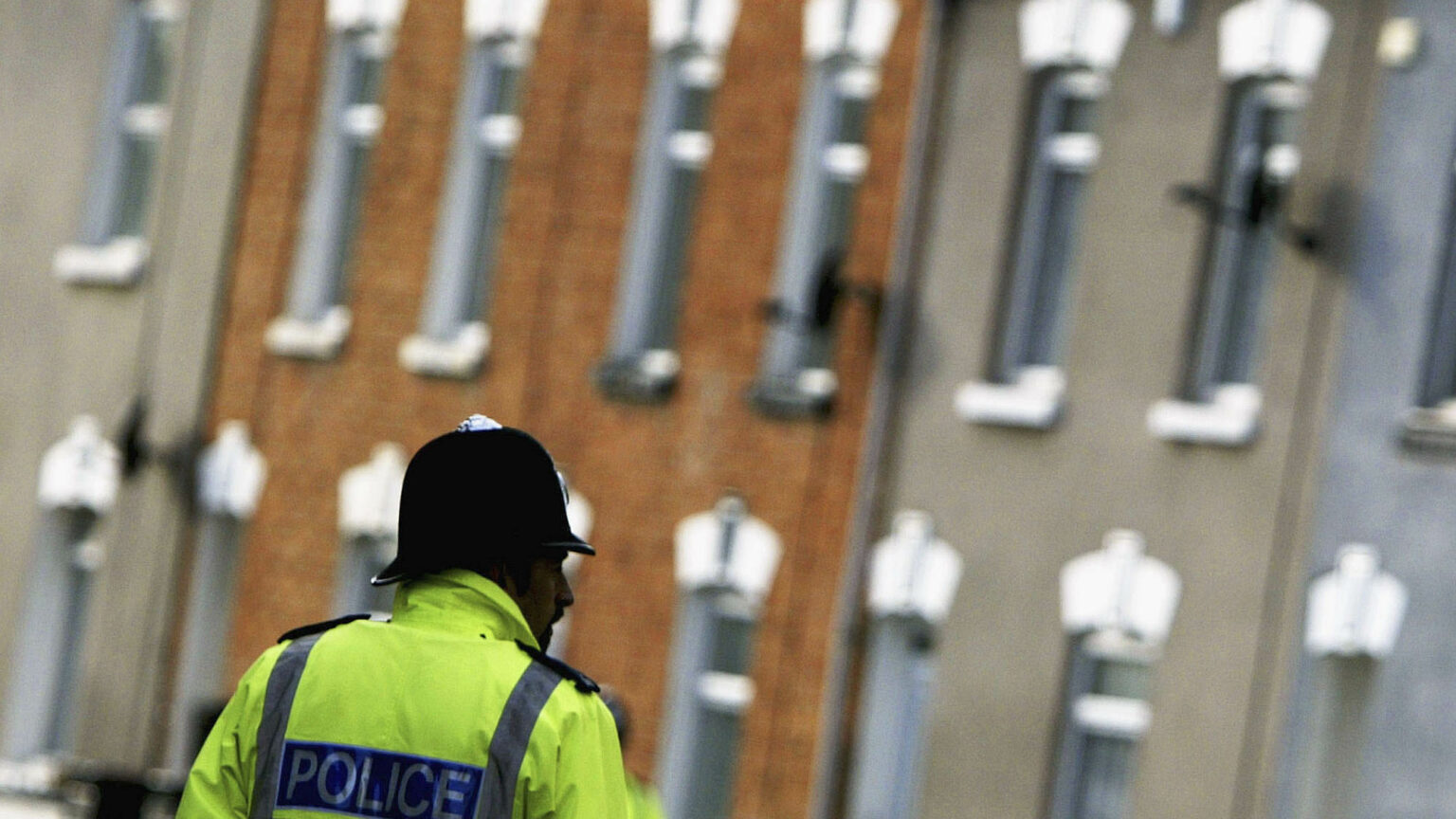 Britain's thoughtpolice are a law unto themselves. Nothing captures this more clearly than the continued existence of the 'non-crime hate incident' (NCHI) – a policing tool that refuses to die. At the weekend, the Daily Mail reported that the Home Office is drawing up new plans to increase the use of NCHIs, as part of its new hate-crime strategy. There are fears this could effectively criminalise comedians like Ricky Gervais for joking about trans issues.
NCHIs are a sinister form of thoughtpolicing. They can be recorded by the police whenever someone is accused of showing 'hostility towards religion, race or transgender identity'. There does not need to be any evidence of hate – just as with hate crimes more broadly, the only requirement is that the victim or anyone else perceives the motive of the non-crime incident to have been hateful. In other words, literally anything can be logged as a hate incident.
Hundreds of thousands of NCHIs have been logged against Britons – for everything from jokes to tweets and political activism. Memorable examples include an Asian man jokingly calling his Asian friend a 'terrorist', a pensioner beeping her horn too loudly and a dog pooing on someone's lawn. Even children aren't safe, as thousands of NCHIs have been recorded against under-17s. Police guidance makes clear that name-calling in the classroom can potentially be treated as an NCHI.
Sometimes, if you're accused of a hate incident, you'll get a phone call or a knock on the door from the police. Other times, you might not even know an NCHI has been recorded against your name. While you cannot serve time for committing a 'non-crime', you can still be punished, as NCHIs appear on enhanced DBS checks. And so committing a 'non-crime' – for which there needs to be no evidence and which you cannot defend yourself against – can potentially wreck your employment prospects.
It gets worse. This woke perversion of justice has no roots in the law. NCHIs were not debated or voted on in parliament. They stem from guidance issued in 2014 by an unelected quango – the College of Policing (CoP).
Last year, ex-police officer Harry Miller successfully challenged the police's use of NCHIs in court. The Court of Appeal ordered the CoP to draw up more explicit safeguards for free speech. But it has not done so yet, despite promising to publish new guidance by the end of this month. At the time of the Court of Appeal ruling, home secretary Priti Patel ordered the police to wipe all NCHIs from the record. Again, this seemingly has not happened. Electrician Kevin Mills managed to get a false accusation of racism removed from his record last month, but only after a concerted effort.
Top coppers can't seem to put an end to the practice, either. Back in 2018, Sarah Thornton, chair of the National Police Chiefs' Council, said the police should 'solve more burglaries and bear down on violence before we make more records of incidents that are not crimes'. And just this month the new chief inspector of constabulary, Andy Cooke, told officers that 'we are not the thoughtpolice'. 'Those thoughts, unless they become actions, aren't an offence. The law is quite clear in relation to what is an offence and what isn't an offence', he told The Times. But actions speak louder than words.
It is impossible to overstate how worrying this all is. These non-crime hate incidents were never approved by parliament, they were declared unlawful by the courts, they are also opposed by elected ministers and by many police chiefs, and yet their use is only likely to be expanded. The thoughtpolice are running amok and free speech, democracy and justice are in peril.
Fraser Myers is deputy editor at spiked and host of the spiked podcast. Follow him on Twitter: @FraserMyers.
To enquire about republishing spiked's content, a right to reply or to request a correction, please contact the managing editor, Viv Regan.