The police have gone full Orwell
The recording of 'non-crime hate incidents' has got to stop.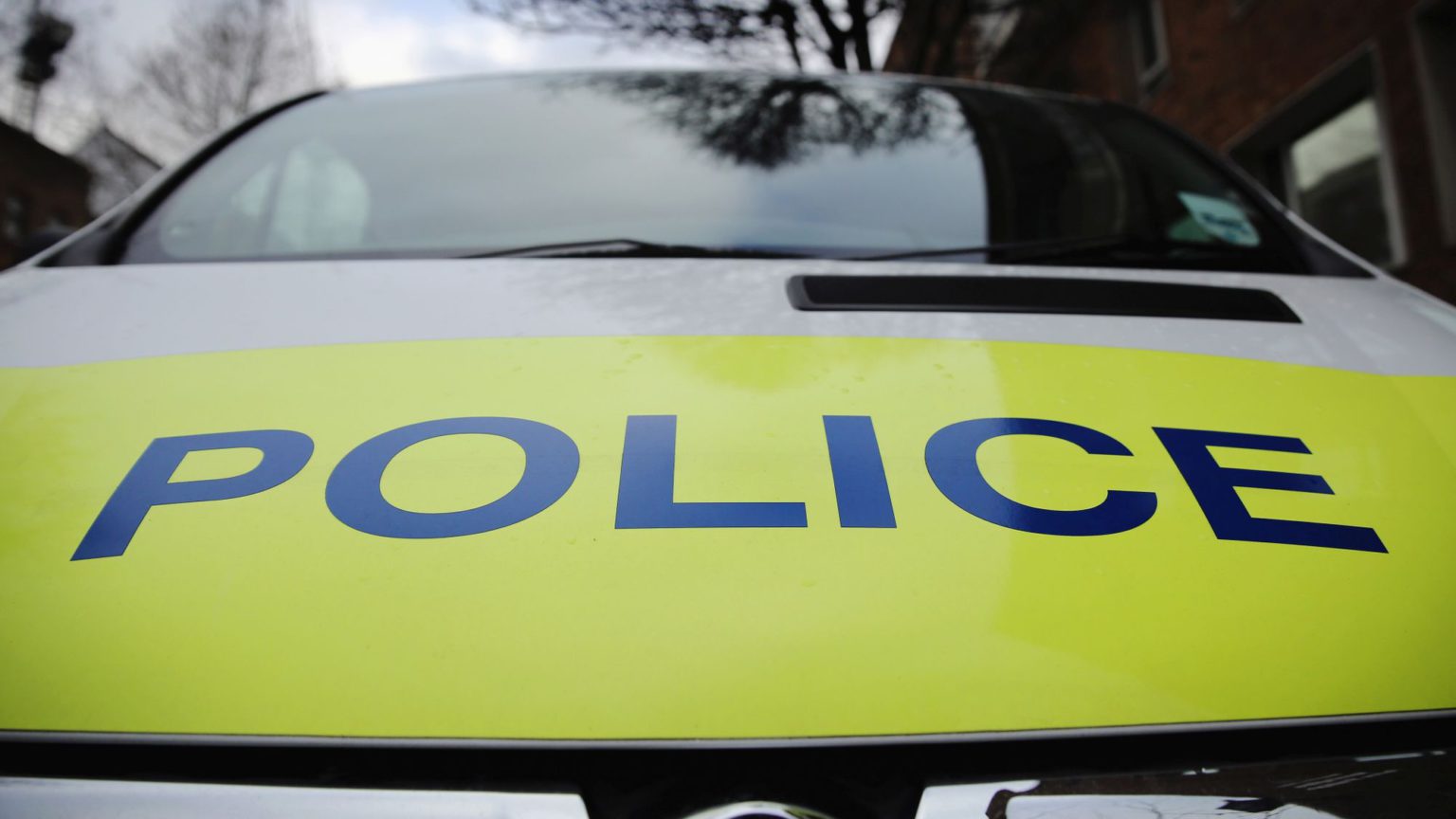 In a world where ever more menacing, Orwellian terms are created by the day, there are still few that are more terrifying than 'non-crime hate incident' (NCHI).
The evil of the term is two-fold. Firstly, the word 'hate' reminds us that the state reserves the right to legally classify certain emotions as criminal. So-called hate crimes carry longer sentences, based on the identity of the victim and the prejudices of the perpetrator.
Secondly, the 'non-crime' aspect shows that the police find the already overarching powers afforded by hate-crime laws to be inadequate. So much so that they have in recent years begun recording complaints about perceived 'hate', even when a crime has not been committed and there is no evidence to support the claim.
This was the unfortunate fate of a 63-year-old electrician from Kent, after he dealt with a rude customer. In 2019, Kevin Mills had a cup of hot tea thrown at him after an argument over the cost of installing a bathroom mirror. He requested money for additional materials and, when a blazing row ensued, Mills left the house saying 'I won't work for someone like you', or words to that effect.
Mills reported the assault to the police, who later told him there would be no further action. Two years later, Mills discovered that an NCHI had been logged against his name. The police record said that Mills had committed a racial hate incident by using the phrase 'someone like you'. He says he was referring to the customer's aggressive manner, not her ethnicity.
This week, Mills finally had his NCHI removed from his record by Kent Police, thanks to the efforts of the Free Speech Union. But while any individual victory like this is welcome, speech will not be truly free in the UK until NCHIs are abolished along with our censorious laws.
Speech policing has grown ever more extensive under successive British governments. There are now myriad laws – such as the Communications Act 2003 and the Public Order Act 1986 – that can lead Britons to the cells if they say something offensive.
The NCHI gives the police another censorious tool. These incidents can be recorded without any evidence of any hatred and, if Mills' case is anything to go by, without informing the 'perpetrator'. Although NCHIs cannot result in criminal punishments, they do show up on enhanced DBS checks, and so they can affect someone's employment prospects.
No one asked for this. Parliament did not vote to create NCHIs and the public did not demand them. The NCHI emerged not from any law, but from guidance issued by the College of Policing (CoP) quango in 2014. The upshot of all this is that free speech has been interfered with without the expressed approval of our elected representatives.
The definition of what counts as an NCHI is so woolly and vague that practically any negative interaction with someone who happens to have a 'protected characteristic' could qualify you for years of DBS-check hell. The police only ask that the 'victim' reports a 'perceived' sense of 'ill-will' or 'dislike'.
The police's use of NCHIs has spiralled out of control. In the first five years since NCHIs were introduced in 2014, 120,000 were recorded. Even children have fallen foul of them. Between 2014 and 2021, some 2,000 under-17s were recorded as being responsible for non-crime hate incidents. The CoP published further guidance in 2020 clarifying that name-calling in the classroom could qualify.
Last year, former policeman Harry Miller successfully challenged the College of Policing's guidance on NCHIs in the courts. The Court of Appeal told the CoP to draw up more explicit safeguards to protect free speech. After the court ruling, home secretary Priti Patel wrote to the CoP to urge it to wipe all NCHIs from people's records and look into the practice. But little seems to have changed since then. After all, it took a concerted campaign to have Kevin Mills' NCHI struck from his record.
Patel's hopeless government must go further. It should demand an end to NCHIs and scrap all the laws that are stifling our right to speak freely.
Charlie Peters is a writer. Follow him on Twitter: @CDP1882
To enquire about republishing spiked's content, a right to reply or to request a correction, please contact the managing editor, Viv Regan.