Suella Braverman is right about trans ideology in schools
We are plunging younger generations into an identity crisis.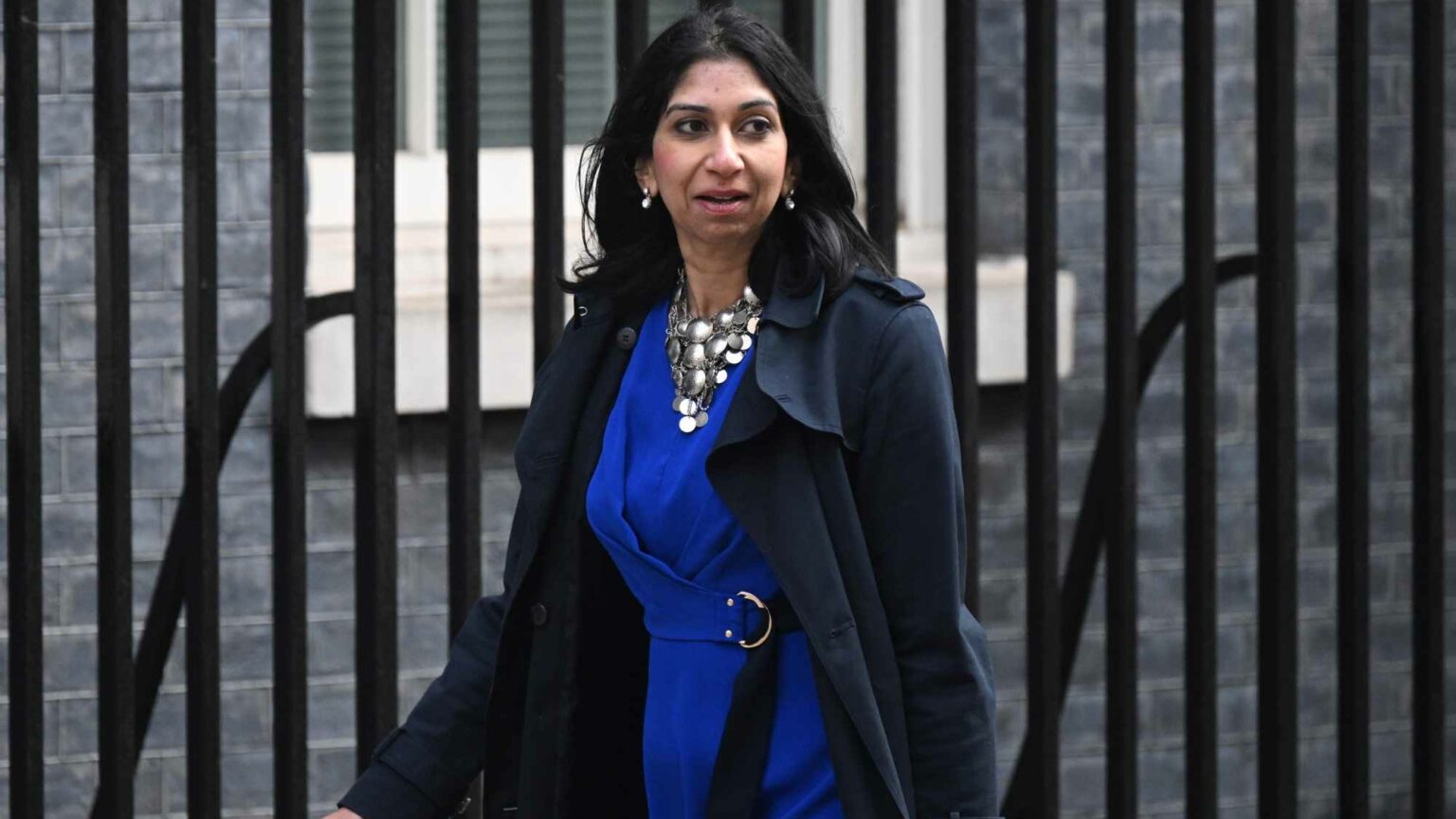 Suella Braverman, attorney general for England and Wales, should be commended. In an interview for The Times on Friday, she had the courage to say what so many of her parliamentary colleagues have been reluctant to – namely, that schools should not pander to the demands of children who believe themselves to be trans.
She told The Times that schools are under no legal obligation to address children by a new pronoun or allow them to wear the school uniform of a different gender. And she pointed out that girls' toilets and changing rooms have special legal protections as safe spaces.
Braverman's willingness to publicly resist the onward march of the trans lobby was refreshing. It marks her out as one of the few brave voices in this debate. Too many politicians either embrace trans ideology, as Labour leader Keir Starmer has done, or they equivocate over it. Last month, for example, education secretary Nadhim Zahawi argued that schools should accommodate trans children, and allow male-born pupils to use girls' toilets and changing rooms when they are not being used by others.
That Braverman stands out for saying the sort of things most people think is a depressing sign of the times. All this raises the question: how did extreme gender ideology become so dominant in the first place – and how has it overrun schools so quickly?
Part of the answer lies in the broader naturalisation of trans identities. Those playing with gender roles used to claim that who they were was a matter of choice. Today, trans activists claim that their gender identities are natural – that they are born with them. As a result, children's trans identities are presented as a biological fact rather than a decision or a phase. This makes it more difficult for schools to resist the demands of trans children. After all, schools can now be accused of denying children's true selves if they refuse to recognise their preferred gender identity.
But the naturalisation of gender identity doesn't explain why ever growing numbers of children are attracted to non-binary identities. The main reason for this is that non-binary and trans identities are now culturally valorised. These identities are constructed by the media as desirable and appealing.
Indeed, the authors of trans ideology have plundered virtually every form of victim identity available and built a dramatic, attractive archetype – a uniquely vulnerable and misunderstood individual who is trapped in the wrong body. These 'brave' individuals, by remaining true to their inner selves, supposedly expose the cruelty of our 'repressive' social norms and the 'transphobic' attitudes of their peers. They are presented, in effect, as heroes – as rebels with a gendered cause.
Everywhere one looks, trans identity is celebrated as a cultural ideal. Television shows now invariably present trans characters as morally superior to their non-trans peers – who, in turn, come across as insensitive, boring and conformist. Any young person watching a programme like Netflix's Sex Education will see charismatic, interesting non-binary characters contrasted with staid, 'old-fashioned' characters.
The cultural celebration of non-binary identities poses a serious problem. It confuses children during the ages at which they are forming their identities. It must be disorienting to be told that being born as a boy or a girl is far less significant than your inner sense of gender identity. It means that any certainty children might once have gained from understanding that they were a boy or a girl is completely absent today. And this removes a crucial foundation on which they might be able to develop a stable identity. No wonder the number of children questioning their gender is growing and growing. They have been plunged into an identity crisis.
Most adults intuitively understand that the influence of trans ideology compromises the welfare of young people. Yet too many – particularly those who work with children – are reluctant to voice their concerns. In schools, teachers who should know better are often complicit in the naturalisation of trans identity and help institutionalise it in the school system.
Predictably, numerous school leaders have criticised Braverman's intervention. One head teacher accused Braverman of stoking a 'silly' culture war. There is, of course, nothing silly about upholding conventions that have withstood the test of time for centuries. Nor is there anything silly about protecting children.
Moreover, those thinking of raising objections know that they will be accused of transphobia if they speak out. This is often sufficient to shut down any serious debate about trans ideology. When an 18-year-old girl did challenge trans dogma recently, she was driven out of her school. This silencing of people who merely assert the reality of biological sex shows how much trouble we are in as a society.
There are signs here and there that sensible people, like Braverman, are finally recognising that trans ideology poses a clear and present danger to the welfare of children. But they need support. It's time for more grown-ups to stand up and be counted.
To enquire about republishing spiked's content, a right to reply or to request a correction, please contact the managing editor, Viv Regan.