Sunak's sticking plaster
The government has been forced to respond to problems of its own making.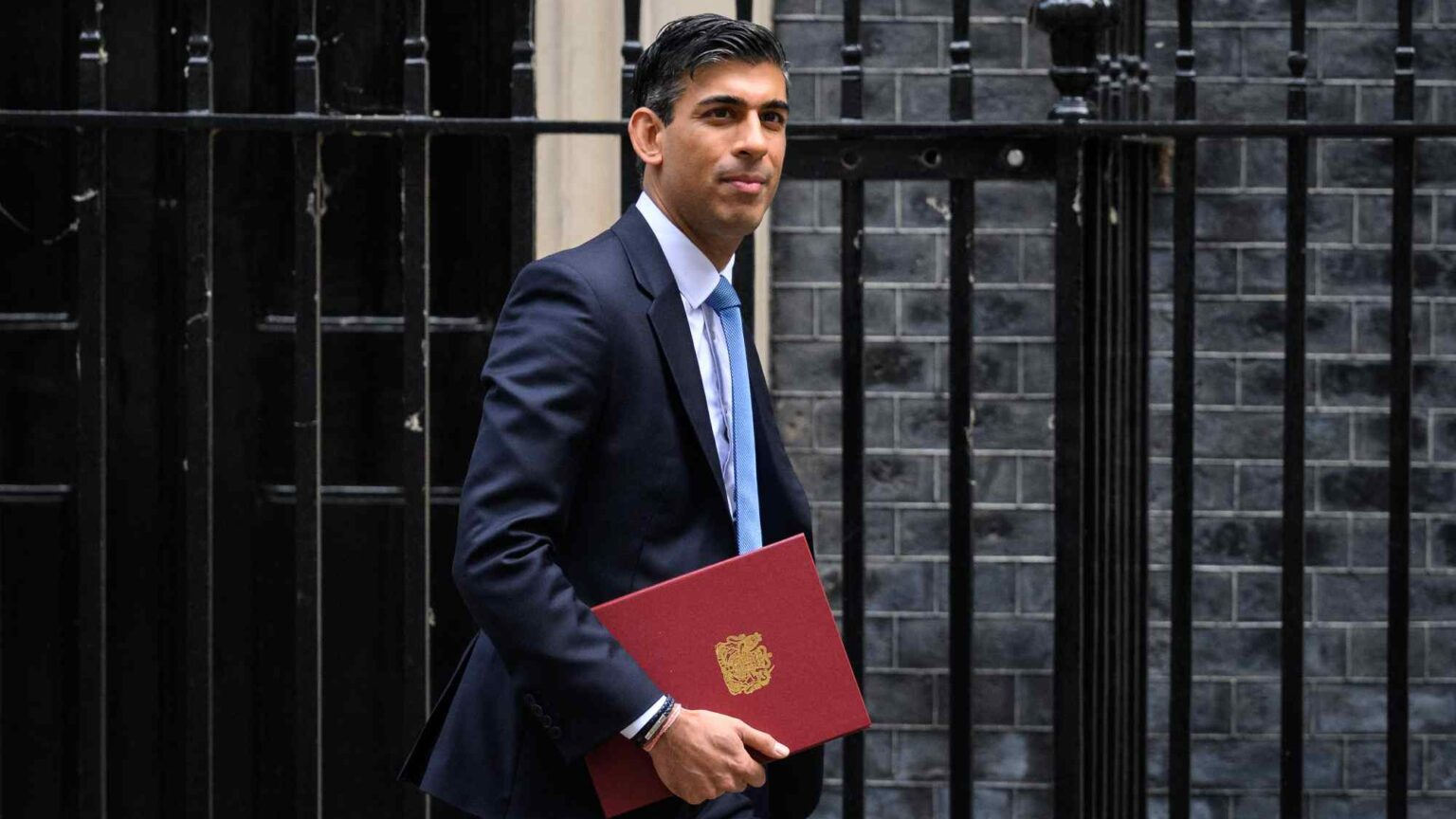 The scale of the cost-of-living crisis seems to be finally dawning on the UK government. Chancellor Rishi Sunak could not sit on the sidelines for any longer. And so yesterday he announced a vast, £15 billion package of measures to ease the burden of household energy bills.
The question on many people's lips is: what took the government so long? The energy crisis has been in sight since last year. Inflation is already squeezing living standards to a near-unprecedented degree.
We have also known for months that the autumn is going to be especially grim, when inflation is expected to reach double digits and the energy price cap is set to soar from just under £2,000 to a record £2,800. According to energy regulator Ofgem, this will send 12million Britons into fuel poverty, at the very point in the year they'd need to start heating their homes.
Before this week's bailout package, Sunak had proposed countering the expected £800 price-cap rise in autumn with a loan of just £200. But, with economic bad news piling up, that first offer became untenable.
The measures announced this week include a £400 energy-bill discount for all households, an extra £650 grant for low-income households, a £300 grant for pensioners and a £150 grant for people with disabilities. These grants are not mutually exclusive, so a household on universal credit will get at least £800 as a result of this announcement (amounting to around £1,200 when combined with measures announced in the last budget). Some of this will be paid for by a windfall tax on energy firms, which the government has spent the past few months opposing.
So the response from Sunak is significant. It is both a major political u-turn and a huge intervention in the economy. But then this crisis is significant, too. As the BBC's Chris Mason puts it, 'this intervention won't make anyone feel better off – just a little less worse off'. This is a dangerous place to find ourselves in – where vast state interventions amount to little more than a sticking plaster.
Sunak's measures will be a welcome relief to millions. But we need to start looking at the bigger picture, and looking for more radical solutions. The key driver of the cost-of-living crisis has been the soaring cost of energy, whose underlying causes remain largely untouched. And the government must take a great deal of blame here.
For decades, instead of ensuring the UK has plentiful, reliable supplies of cheap energy, governments of all stripes have prioritised decarbonising our energy supply. And this has involved pushing up energy prices, both directly (through green levies and other taxes) and indirectly by discouraging investment in fossil-fuel extraction, while heavily subsidising unreliable, renewable forms of energy production.
It is striking that it took Russia's invasion of Ukraine for the UK government to even develop an energy-security strategy. But this will offer no relief to families struggling in the short term. And nor does it have the ambition necessary to be truly transformative. As long as Net Zero looms large in our energy policy, then the energy needs of households and industry will always be secondary concerns at best. And that means we will have high prices and unreliable supply.
The energy situation has become so untenable that the government is now having to shield us from the consequences of its own policies. It is in reactive mode, responding to the problems of its own making. We need more than Sunak's sticking plasters if we are ever to escape this slump.
Fraser Myers is deputy editor at spiked and host of the spiked podcast. Follow him on Twitter: @FraserMyers.
To enquire about republishing spiked's content, a right to reply or to request a correction, please contact the managing editor, Viv Regan.