Do look back in anger
The lack of fury over the Manchester Arena atrocity is deeply chilling.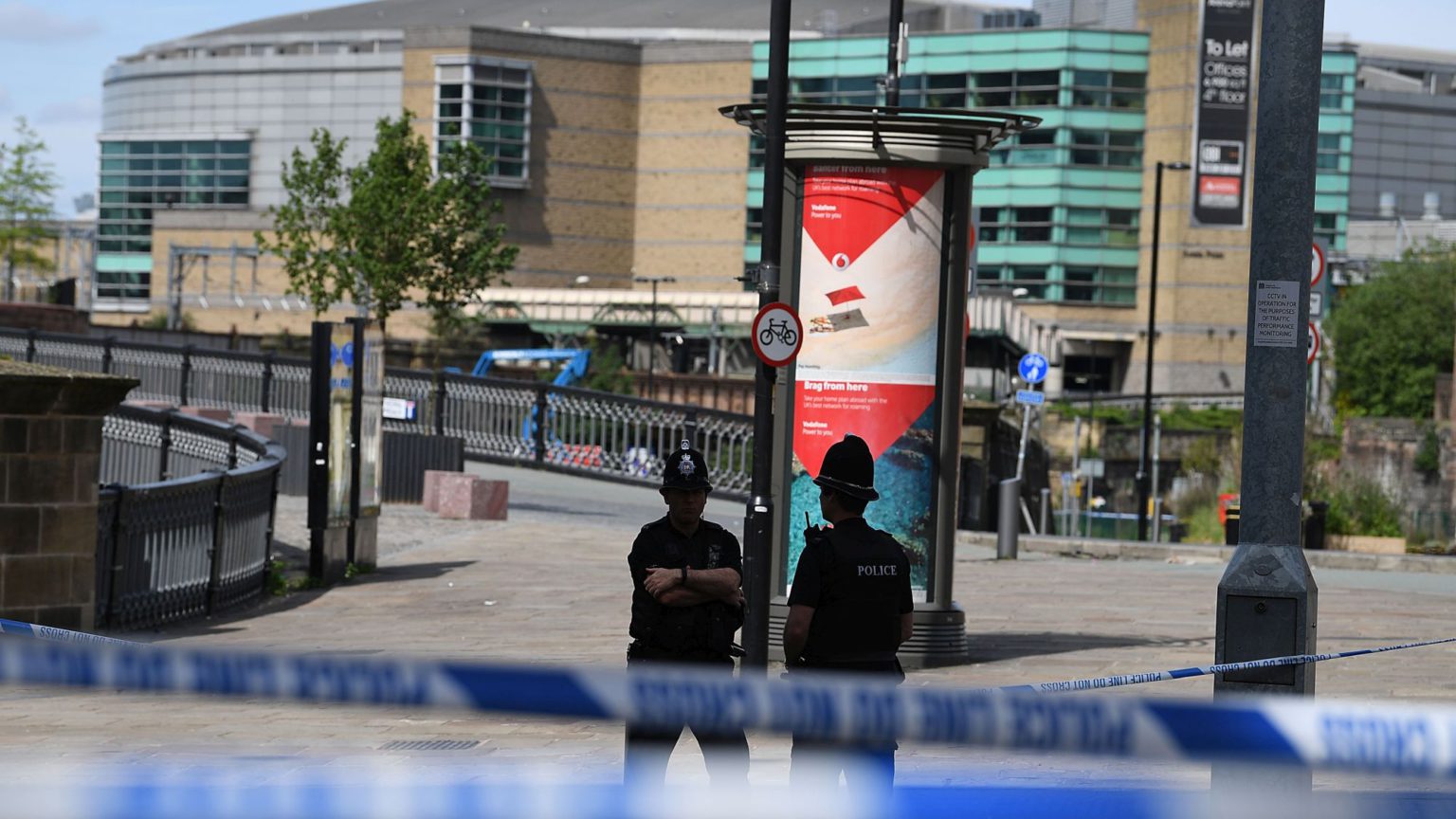 Today is the fifth anniversary of the Manchester Arena atrocity. Five years since 22 young souls were extinguished by an Islamist extremist. Five years since children and teenagers were brutalised in the most barbaric way imaginable for the crime of loving life and music and Ariana Grande. Five years since the neo-fascistic intolerance of the Islamist worldview was visited with such ferocity upon youthful, carefree pop fans. And how are we commemorating this grimmest of anniversaries? Meekly, quietly, if at all. The message from on high is the same today as it was in May 2017: Don't get too het up about this. Don't think on it for too long. Don't look back in anger.
From the moment Salman Abedi detonated his baleful package, destroying not just life and limb but also the myth that Islamist extremism is not something we need to worry about very much, the cry went out to 'Calm down'. Any kind of passionate reaction to Manchester was palpably discouraged. That Oasis classic 'Don't Look Back in Anger' literally became the anthem of post-massacre Britain. Fury was out, flower-laying was in. Place a wreath, shed a tear, and just get on with your life. This attack is not indicative of any broader problem in our society, said the kind of commentators who normally think that everything is indicative of a broader problem in our society, whether it's a trans person being made fun of on the Tube or a niqab-wearer being called a bank robber by a dumb teen. There was an atmosphere of moral blackmail. If you express too much passion about the slaughter in the arena, we were told, Muslims will be attacked and ISIS will feel emboldened. As one commentator put it, the 'reactions to Manchester' could play 'right into the hands of ISIS'.
We were warned even against saying the i-word – Islamist. Manchester mayor Andy Burnham damned the arena atrocity as the work of an 'extremist', prompting Morrissey to ask: 'An extreme what? An extreme rabbit?' When then UKIP leader Paul Nuttall said a week after the slaughter that politicians should have 'the courage' to name the problem, to call it 'Islamist extremism', he was roundly denounced. It is 'completely outrageous' to use the word Islamist in relation to this attack, said Green MP Caroline Lucas. Tell that to the mass murderer himself, Salman Abedi, whose intent was clear as day: to kill as many free young citizens as possible in the name of the Islamist ideology.
Don't look back in anger, don't feel strong emotions, don't say the word 'Islamist' – that was the creepy response of the powers-that-be to one of the worst assaults in living memory on the youth of this country. We had the perverse situation where almost instantaneously the Twitterati was saying 'Let's not risk an outbreak of Islamophobia by overreacting to this attack'. Parents were picking nails from their children's faces and these people were talking about Islamophobia. The hours and days after this atrocity provided one of the starkest and most disturbing insights into the moral cowardice of the new elites, who are so desperate to maintain the phoney peace of multiculturalism than they will fully turn their heads away from the violent tensions in our society and from the hateful scourge of Islamist extremism.
The consequences of this top-down reprimand of any strong feeling about Manchester have been dire. This atrocity just does not live in the public consciousness in the way that it ought to. Do people know today is the fifth anniversary? How many people could name the bomber? Or his brother, for that matter, who was found guilty of murdering the 22 victims and was imprisoned for 55 years? This makes him one of the deadliest mass murderers in modern British history. Does his name trip off the tongue like Myra Hindley's or Dennis Nilsen's does? Of course it doesn't. And that is a direct consequence of the culture of forgetting that was cynically whipped up around this attack, and which now accompanies every Islamist attack. Wipe your tears, don't look back in anger, move on. (His name is Hashem Abedi, by the way, and he killed almost five times as many people as Myra Hindley did.)
The undeniable hush about Manchester among the opinion-forming set has been incredibly revealing. This section of society is positively obsessed with hate and hate speech and hate crimes. They see hatred everywhere, in every vote for Brexit, every defence of biological sex, every boo of footballers who take the knee. And yet the worst crime of hate in this young century so far seems barely to bother them. It certainly is not one of their talking points. It isn't hard to see why. They fear that any public chatter about Islamist extremism might stir up the dangerous passions of the white mob and offend the sensibilities of our Muslim citizens. This is the double bigotry of the new elites. First, the bigotry that sees white working-class Brits as being one Islamist atrocity away from turning into a bovine anti-Muslim pogrom. And second, the bigotry that treats Muslims as tragic, vulnerable half-citizens who could not possibly handle an honest discussion about a problem which in truth worries them as much as it does many of the rest of us – namely, violence carried out in the name of Islam.
From the calamity in Manchester to the Islamist murder of MP David Amess, from the 2017 slaughter in London Bridge to the Islamist killing of three gay men in a park in Reading in 2020, every i-word attack in the UK is followed by a brief period of mourning and then a far longer period of avoiding the issue. Fear of the public, fear of causing offence, and fear of their political ideologies being exposed as the facilitators of division and violence – this is what underpins the elites' cynical shushing of frank debate about the problem of Islamist extremism. Enough is enough. Let us remember the people killed in Manchester, and let us also remember that the only way to tackle extremism is through naming the problem at hand and then confronting it intellectually, politically and forcefully. Do look back in anger.
To enquire about republishing spiked's content, a right to reply or to request a correction, please contact the managing editor, Viv Regan.