Stop sneering at Wagatha Christie
The Vardy vs Rooney trial has drawn out all the old prejudices.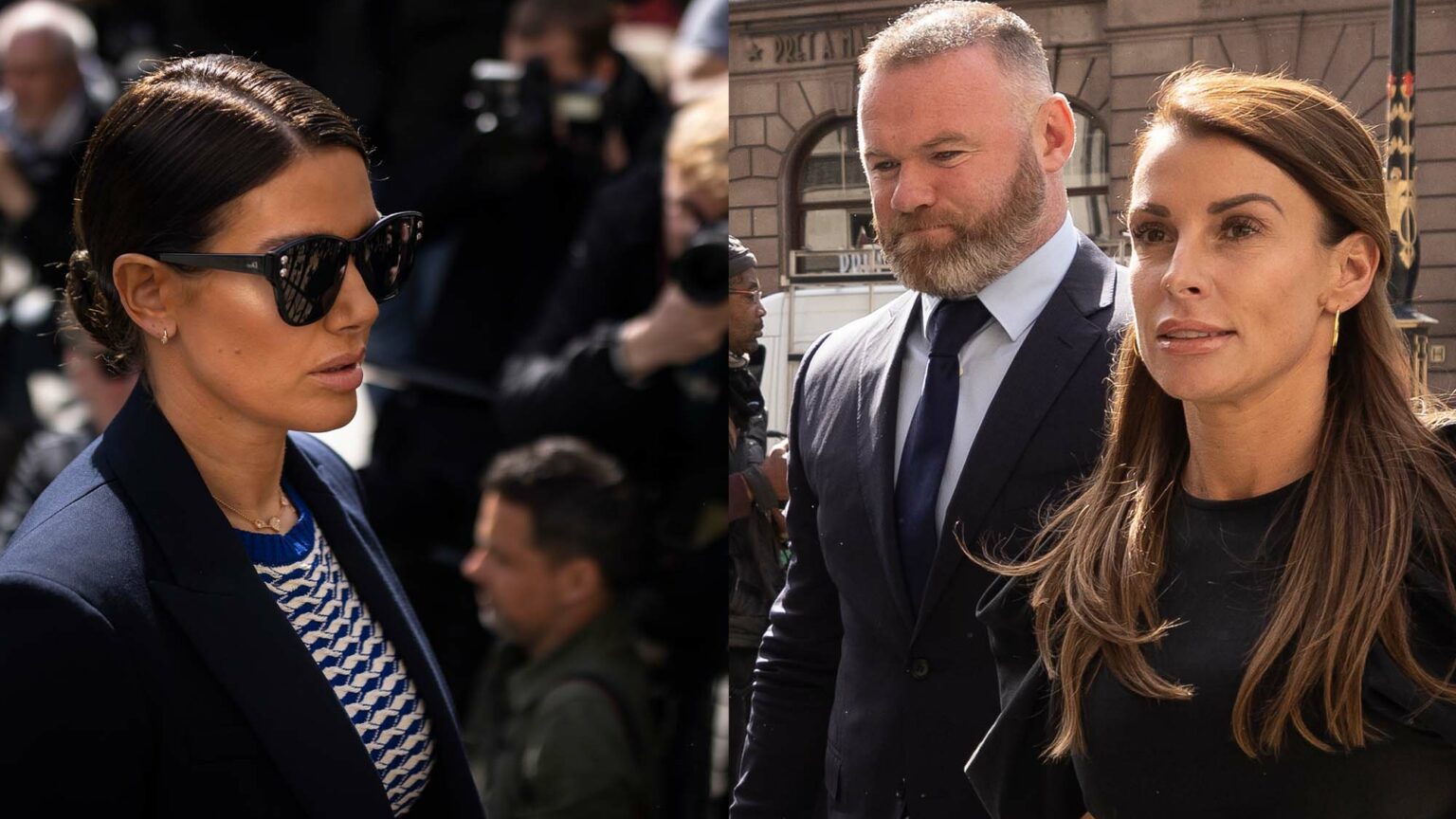 Who else is gripped by the 'Wagatha Christie' trial? The latest Sally Rooney TV adaptation is unwatchable and Love Island doesn't start until next month, so many of us have instead turned to the Royal Courts of Justice for entertainment.
Wagatha Christie is the nickname given to Coleen Rooney, wife of former footballer Wayne Rooney. Back in 2019, Coleen infamously accused fellow WAG Rebekah Vardy (wife of Jamie) of leaking stories about the Rooneys to the Sun. Rooney explained how she had posted a series of fake stories to her private Instagram account, in order to find out who among her inner circle would leak to the press. For instance, Coleen claimed her mansion had been flooded, that she was in talks to do Strictly Come Dancing and that she had travelled to Mexico to explore gender-selection treatment for her next child. In a reveal worthy of Miss Marple, Rooney announced on Twitter in 2019: 'It's… Rebekah Vardy's account.'
Insisting on her innocence, Vardy has dragged Rooney to court to sue her for libel. Since it began last week, the trial has given us tonnes of juicy evidence. We've learned of bitchy texts, untrustworthy assistants and some striking alleged details about Peter Andre's penis.
The tabloids have naturally had a field day. Even when there has been no gossip to relay, the red tops have had a lot of fun trying to divine what message each woman is trying to send to the other with her court outfit.
But the Wagatha case has revealed a lot more than just gossip about the lives of footballers' wives. It has drawn out a great deal of latent snobbery among the commentariat. After all, Rooney is the daughter of an Irish bricklayer and grew up in Croxteth, one of the most deprived parts of Liverpool. Vardy was homeless at the age of 15 and went on to work as a nightclub promoter. While spiked is opposed to libel law on free-speech grounds, there are some who seem to oppose this trial on purely aesthetic grounds. The media seem to think working-class women like Rooney and Vardy shouldn't be taken seriously in a court of law.
The Telegraph has dubbed the trial 'Chavatha Christie'. Apparently, Rooney and Vardy are 'proof that the handbags and shoes you own can be greater than your number of brain cells'. Meanwhile, other outlets have turned their noses up in a more subtle fashion. An article for the New Statesman bemoans the fact that the real winner in all of this will be 'salacious, ill-sourced gossip' – and, presumably, those tabloid readers who consume it. 'Tabloid culture couldn't exist without Vardy, Rooney and other WAGs', it complains.
Many of those following the case on Twitter have taken great pleasure in Vardy's limited knowledge of nautical mythology. When Rooney's lawyer suggested a phone containing evidence that had fallen into the North Sea was 'lying… in Davy Jones' locker', Vardy responded by asking, 'Who is Davy Jones?'. Cue sniggering and sneering in the court and on social media.
Media commentators today are usually skilled in hiding their distaste for the lower orders. But on occasions like the Wagatha Christie trial, they can't help but let their real feelings slip. They are similarly horrified when football fans have the temerity to boo an heir to the throne, or when horse-racing fans get drunk at Aintree Ladies Day. They are disgusted when working-class people who have a bit of cash in their pocket buy 'lemon-meringue boucle suits', instead of quietly investing in a cottage in the Cotswolds.
Much like any celebrity trial, from the ongoing Johnny Depp and Amber Heard case to Jussie Smollett's recent downfall, the Wagatha Christie trial has delivered some great moments. Coleen and Vardy have each had their highlights and lowlights. The court heard evidence of a particularly stinging comment from Vardy that read: 'Arguing with Coleen is like arguing with a pigeon. You can tell it that you are right and it is wrong, but it's still going to shit in your hair.'
Here we have two mouthy women, each giving as good as she gets. What a shame that so many have responded to this with snobbery and condescension. Those getting their classy knickers in a twist are the ones really making a spectacle of themselves.
Ella Whelan is a spiked columnist and the author of What Women Want: Fun, Freedom and an End to Feminism.
To enquire about republishing spiked's content, a right to reply or to request a correction, please contact the managing editor, Viv Regan.