Can we calm down about Scouse fans behaving like scallies?
Football fans must have the right to boo the prince, the national anthem or anything else.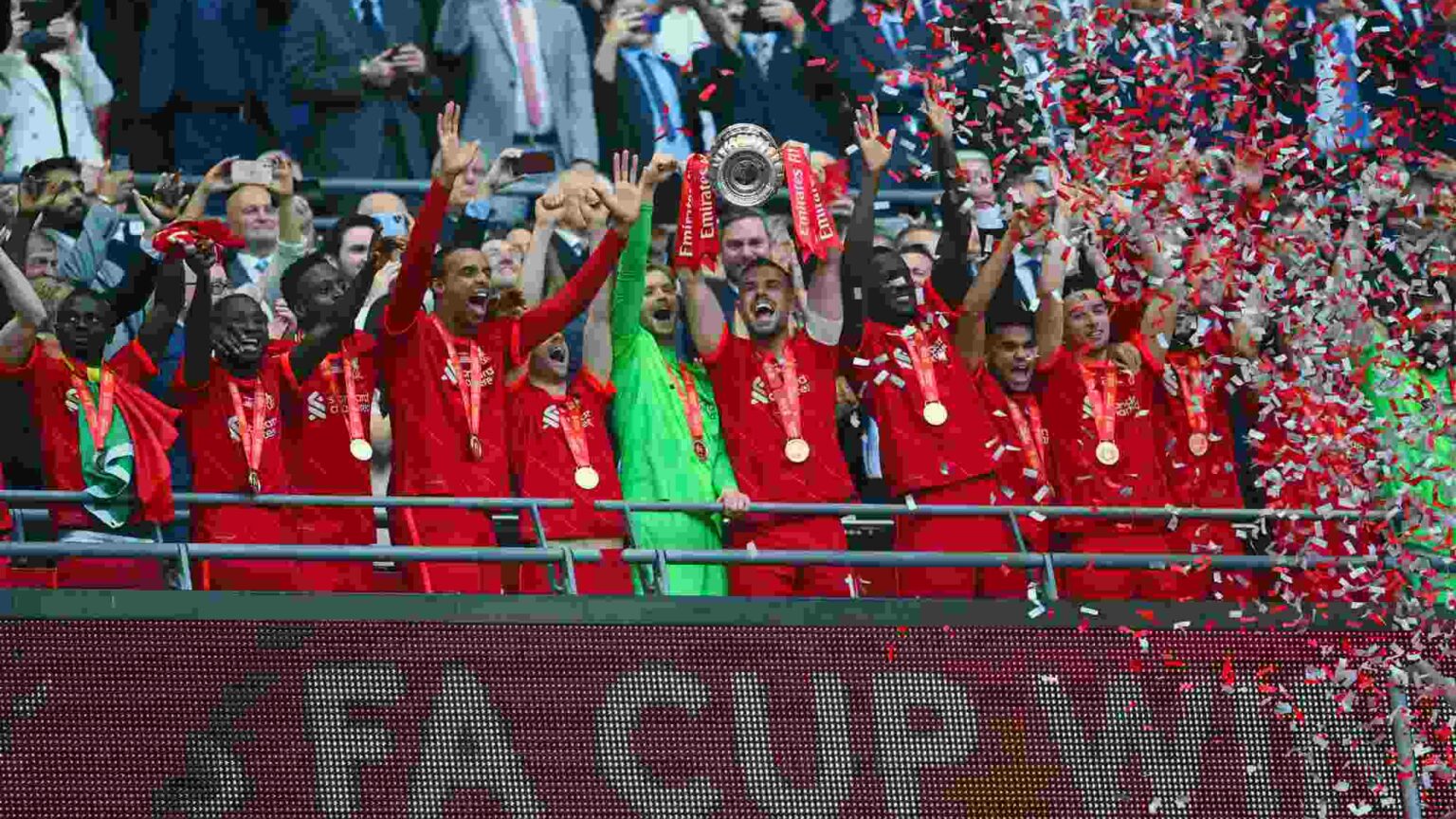 Liverpool fans have been loudly condemned for booing Prince William and the national anthem, 'God Save the Queen', before Saturday's FA Cup final against Chelsea at Wembley. Everybody from the speaker of the House of Commons, Sir Lindsay Hoyle, to Liberal Democrat leader Sir Ed Davey damned their 'truly shameful' behaviour, while a Tory MP demanded that the Football Association 'pursue those responsible'.
In response, Liverpool fans and their supporters in the media have adamantly defended the booing as a legitimate socialist protest against, variously: the establishment cover-up of the 1989 Hillsborough disaster, in which 97 Liverpool fans died; the Thatcher government's policy of 'managed decline' towards their city in the 1980s; the class system represented by the royals; and the 'blind patriotism' of the British people.
On both sides of this row, some seem as badly off-target as all the misfiring strikers in the dull 0-0 draw at Wembley. (Liverpool eventually won the cup in a penalty shoot-out.)
Freedom of expression does indeed mean that, whether others like it or not, Liverpool fans must have the right to boo the prince, the national anthem or anything else. Such booing is certainly, as one critic observed, 'bad manners', but this is a football match we're talking about, not a supper party.
Freedom of expression also means that anybody else must be entitled to criticise and, well, boo the Liverpool supporters. And to call out the hypocrisy of those who will defend Liverpool fans booing 'God Save the Queen', yet who condemned Millwall and England fans booing virtue-signalling players for taking the knee, BLM-style.
Because free speech is not partisan, like football. You cannot win by defending freedom of expression only for those on your team. You defend it for all, or for none at all. Indeed, you need to make a special point of defending the right of the other lot to speak, sing or boo as they see fit. Otherwise, we risk giving the censors an open goal.
It didn't take long for some to move on from criticising the Liverpool fans to calling for them to be banned. Former Tory culture secretary Karen Bradley not only called the booing 'unacceptable and disgraceful', but also overstepped the line by urging the FA 'to take all necessary action and pursue these people'.
That might sound like silly harrumphing. (What 'necessary action' did she have in mind? Rounding up anybody in a red scarf?) But it is symptomatic of a time when, on all sides, the response to speech anybody finds offensive is to try to silence it. Those who want to stand against the woke censorship of today's cancel culture must avoid resorting to un-woke censorship themselves. Or would they really prefer us to follow the likes of Communist China by making it a crime to disrespect the national anthem?
On the other side, even some of us who come from a left-wing background found the attempted 'socialist' justifications for the booing more than a little far-fetched. Yes, it remains important to expose the historical truth about the Hillsborough disaster and the cover-up that followed. But what does that have to do with booing the Duke of Cambridge? How exactly is the Hillsborough justice campaign advanced by also booing the traditional cup-final hymn, 'Abide With Me'? Not least as it was sung by a choir of people who either suffer from sickle-cell disease or have close friends and families who are sufferers.
Despite all of the attempted socialist self-justifications, Liverpool fans' habit of booing the national anthem seems more like an expression of the parochial identity politics summed up by the 'Scouse, Not English' banner that is usually on prominent display at Anfield. For some that also involves looking down on the majority of English people – or 'sheeple' – who are allegedly brainwashed and blinded by British nationalism. Thus a leading left-wing trade unionist on Twitter praised the 'pure quality from socialist fans' who by booing William 'rejected blind patriotism and the establishment'. One Independent writer defending the booing even claimed the fact that Liverpool backed the Remainer establishment against Brexit as proof that it is 'the city that symbolises standing up to the establishment'.
All self-serving stuff, no doubt. But that's no reason to want the booing banned or punished. This is the point about free speech. Not everybody who chooses to post, pontificate, rant or rage on social media or in a football stadium will share the piety of Prince Harry, the wisdom of Jurgen Klopp or the purity of soul of Piers Morgan. But they should still get the same right to freedom of expression as everybody else. And we still get the right to tell them what we think of them.
Football is continually being dragged into the free-speech wars, used as a political football by all sides. But football should really be seen as just panto for grown-ups, a place where people can behave in ways they would not elsewhere. Booing has always been a big part of the fun of panto culture. The problem today is not only that football is being sanitised, but also that serious political debate has often been reduced to the level of panto-style catcalling.
For the record, as a lifelong Manchester United fan, I was on nobody's side at Wembley. (And although I'm also a lifelong atheist and republican, I do hope that God continues to save the queen for as long as possible, especially given the alternatives.) But free speech is even more important than football or good manners. So, at the risk of sounding like Michael Gove and his terrible Liverpudlian accent, can we all try to calm down about Scouse fans behaving like naughty scallies?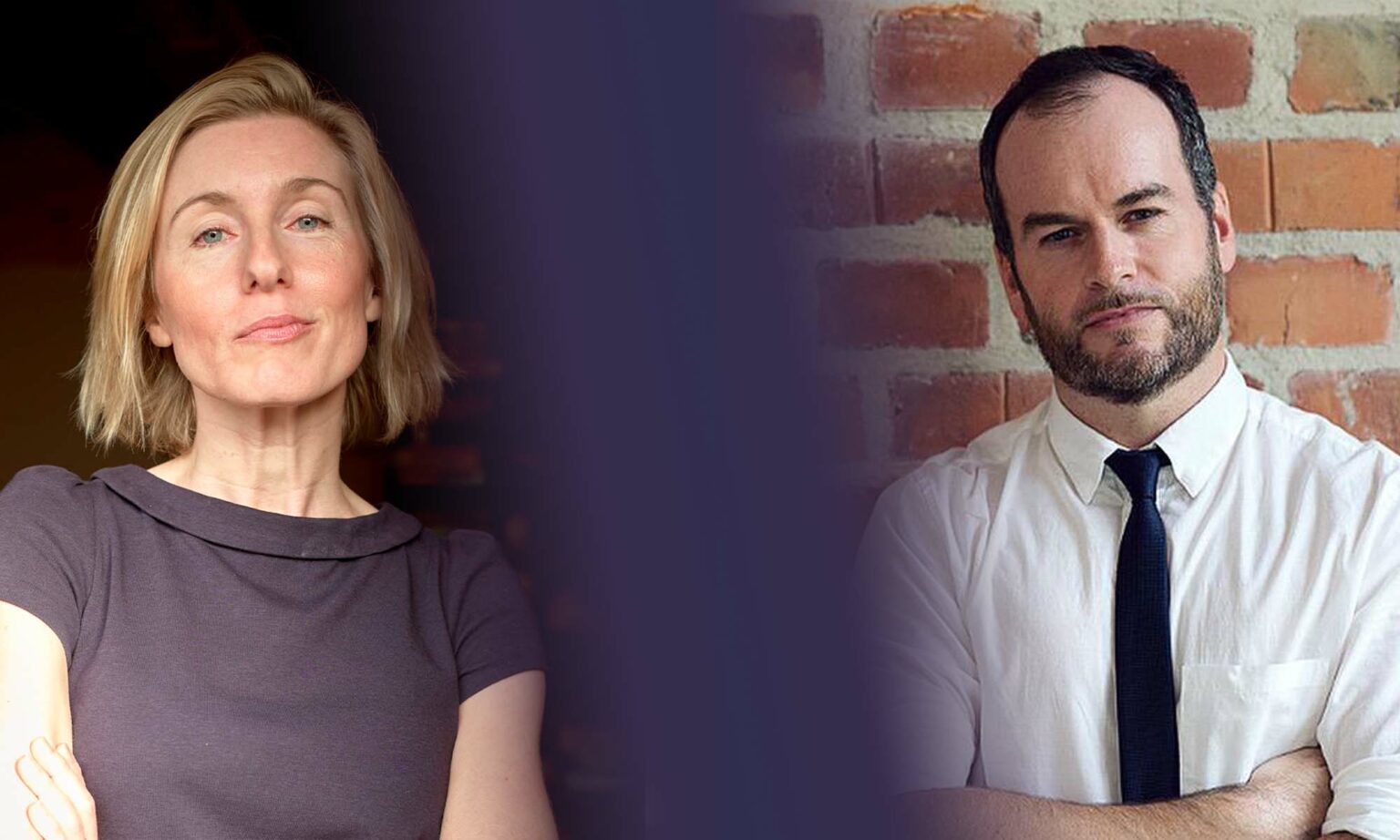 How woke won – with Joanna Williams and Brendan O'Neill
ZOOM EVENT
Monday 16 May – 7pm to 8pm

Tickets cost £5, but supporters get in for free
To enquire about republishing spiked's content, a right to reply or to request a correction, please contact the managing editor, Viv Regan.