The slump of the century
Every day brings a new grim economic milestone, but the UK government is still in denial.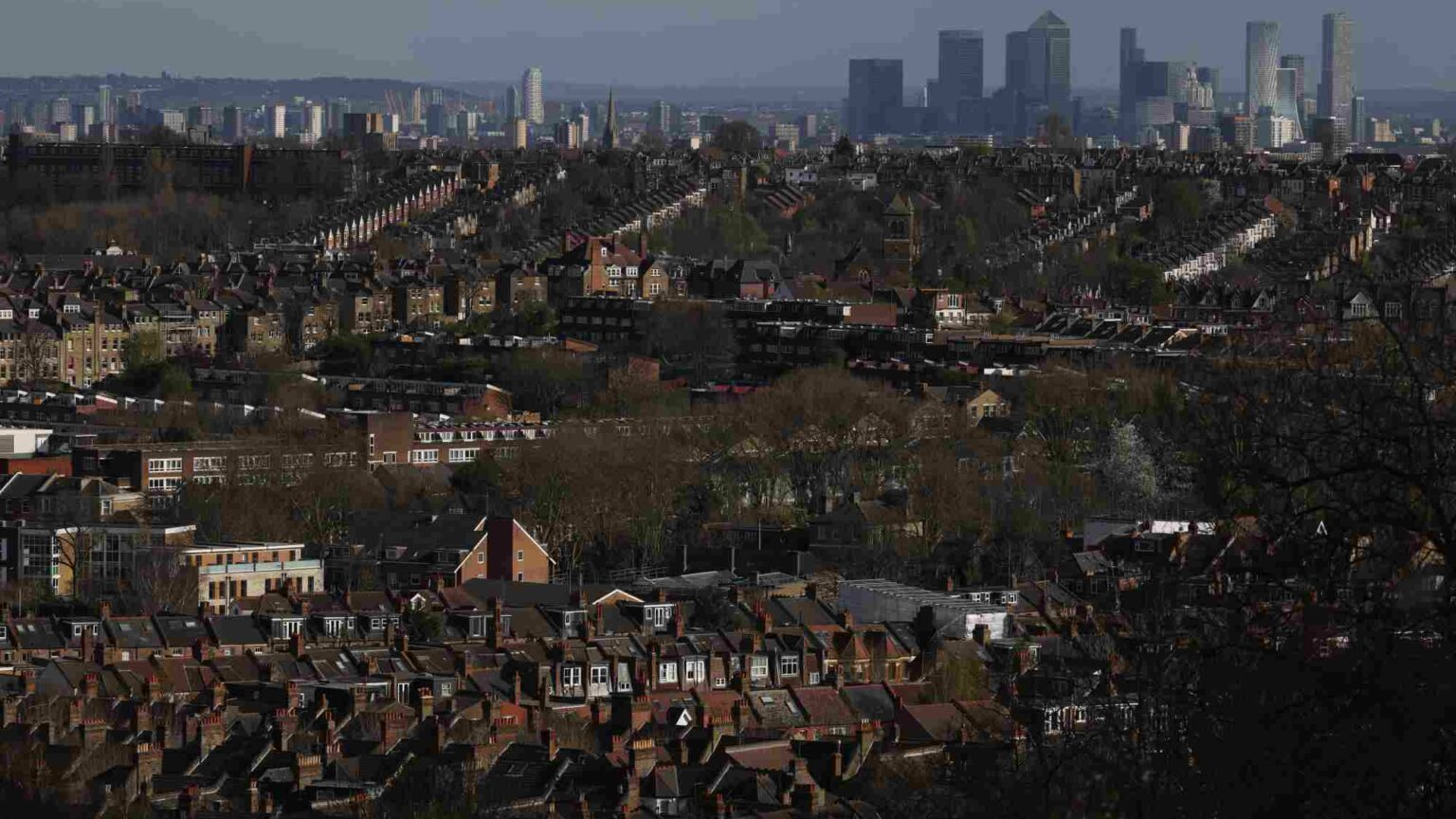 Another day, another grim economic milestone. Today the UK's consumer price index (CPI) reached nine per cent, its highest figure in the index's history, pointing to the highest rate of inflation in 40 years. And we have not even reached the worst yet. The Bank of England is expecting double-digit inflation just around the corner.
This follows the biggest energy shock since the 1970s OPEC oil crisis. The average household energy bill soared by more than 50 per cent in April. In October, it could jump by another third to £2,600. Soaring prices combined with sluggish wage growth have produced the tightest squeeze on living standards since the 1950s. And while we no longer have state-imposed rationing as we did then, everyday life is becoming increasingly unaffordable, especially for those most hard-up. According to NatWest, the bottom fifth of households will need to cut their discretionary spending by almost 20 per cent if they want to absorb rising food and energy costs without taking on more debt.
And if all of that weren't painful enough, Bank of England governor Andrew Bailey warned earlier this week of the potentially 'apocalyptic' trends in food prices. A UK recession by the end of the year is not just a possibility – it may also be a necessity according to some at the Bank of England. Bailey heavily implied that central bankers would be prepared to engineer a downturn in order to get runaway prices under control. Soon there will be a global shortage of superlatives to convey the depth of the slump we find ourselves in.
The immediate drivers of the catastrophe are undoubtedly the pandemic and Russia's invasion of Ukraine – and how we and the world have responded to them.
The 18-month on-off shutdowns of society wreaked havoc with supply chains, labour markets and consumer demand. As economies opened up, shortages emerged in practically every sector. Governments also spent billions of central-bank-printed money to keep the economy on life support, pumping money into artificially tightened markets, thus driving up prices. Much of this economic response was necessary, of course, to prevent an even larger catastrophe. A lockdown with no furlough scheme or business support, for instance, would have led to a bloodbath of jobs. Some amount of inflation and tax rises are the inevitable payback for this.
Decisions taken across the world impact us, too. While Western economies are now open as normal, China's authoritarian Zero Covid policy means further disruption in shipping and in the production of consumer goods.
Likewise, the war in Ukraine made an already dire energy crunch even worse. Russia is among the world's largest exporters of gas and oil and it will be painful for us in the West to wean ourselves off Russian supplies. Ukraine, meanwhile, is one of the world's largest producers of agricultural products like wheat and sunflower oil. The war has disrupted farming. Meanwhile, Russia's dominance of the Black Sea means it is blocking containments of foodstuffs from leaving.
So yes, there are many inevitable and external shocks that the whole world is grappling with. But the UK government is not powerless. And in every area where it has some responsibility, its actions have been inadequate or counterproductive. Just in the short term, the government is hiking taxes at a time of squeezed finances – taking the tax burden to the highest it has been since the 1950s. Rishi Sunak and the Treasury seem unusually preoccupied with lowering the budget deficit and are reluctant to offset the pain this might cause to ordinary people (the UK is mounting the fastest fiscal contraction in the G7).
Nor has there been any serious reckoning with the longer-term rot afflicting the British economy. Price rises, driven by external shocks, might be more tolerable if wages and productivity had not been stagnating for decades. The UK economy has been in deep trouble since at least the global financial crisis, if not for longer. For all of Boris Johnson's boosterism, the UK economy is simply not producing the high-paying, secure jobs that people need and deserve.
The most unforgivable long-term failure has been on energy. Greater energy security could have shielded us from the worst impacts of the current global volatility. But rather than ensuring the UK has a continuous and reliable supply of cheap energy, governments have consistently prioritised fighting climate change. The perverse war on fossil fuels has led governments to deliberately withhold or discourage investment in key energy infrastructure while even banning new ways of exploiting our own natural resources (such as through fracking). Carbon-free nuclear energy has also been sidelined in favour of modish but unreliable renewables.
Our lack of a serious energy policy is symptomatic of a broader climate of risk aversion. Governments and companies alike are wary of making long-term investments in all kinds of vital infrastructure. We are not prepared to build enough homes in places where people want to live. We spend decades deciding not to build roads, railways and airports. Spending on research and development – the seeds of future growth – has also been woefully inadequate for decades, from both companies and the state alike.
We have now reached the point where risk aversion poses the greater risk, and we are living in the aftermath of past decisions that have effectively cancelled the future.
To turn things around, we have to start by recognising the depth of the slump we find ourselves in. And then we need to find and try new ideas that are bold enough to match the scale of the challenge.
To enquire about republishing spiked's content, a right to reply or to request a correction, please contact the managing editor, Viv Regan.