Jamie Oliver can BOGOF
His war on 'buy one, get one free' deals is cruel and snobbish.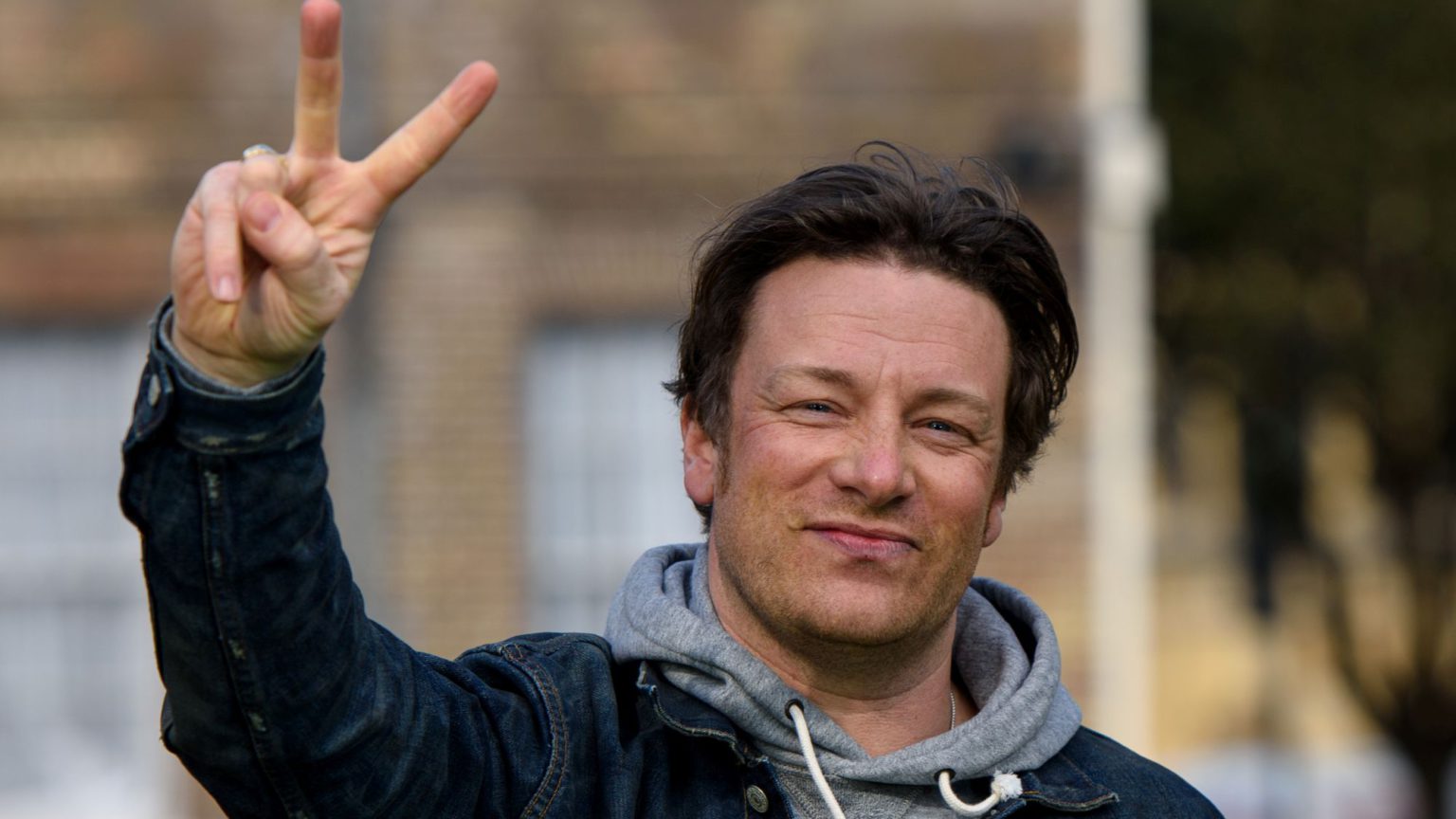 Twee middle-class protesters will be back on the streets of London later this week. You know the type. Think of those battalions of Earlsfield mums who marched for a second Brexit referendum. Or that unholy alliance of public schoolgirls and pensioners who regularly cry out for the global economy to be reined in to ease their fears over carbon emissions. Now they have a new cause and a not-so-new champion. They'll be joining celebrity chef Jamie Oliver for a protest in London on Friday. And he has just one simple aim: to make it more expensive for people to buy food.
Boris Johnson has been warned: Oliver says the PM has got 36 hours to rethink his decision to delay a proposed ban on 'buy one, get one free' (BOGOF) deals for supposedly 'unhealthy food'. Or else Oliver and his fellow protesters will gather outside Downing Street and eat some Eton Mess – a popular dessert whose name nods to the prime minister's privileged schooling.
On one level, this is exactly the kind of half-baked, half-arsed political stunt we have come to expect from the chattering classes. Yet even by the usual standards, it is an especially galling stunt. Oliver is essentially taking to the streets to demand that the government make food more expensive – even as the country continues to suffer from an acute cost-of-living crisis.
News of the crisis gets worse every day. Earlier this week, Bank of England governor Andrew Bailey warned of potentially 'apocalyptic' food-price increases, which will cause a 'very big income shock' to households in the coming months. Prices are rising so quickly that British schools – once a key target of Jamie Oliver's 'healthy eating' campaigns – are now struggling to feed their pupils at lunchtime. One head says the 'cost has become astronomical'.
So where do Jamie Oliver's priorities lie? In easing the cost-of-living burden on the British people amid a shocking nine per cent rise in inflation? Or in burnishing his self-image as the country's nanny-in-chief? It's the latter, of course. This is the modus operandi of the country's leading 'poverty tourist', as food campaigner Jack Monroe once described him.
Jamie Oliver may be the poster boy for joyless nanny statism. But he is not alone in his cause. Plenty of old-guard Tory paternalists have reacted with hysteria to Johnson's delay on the BOGOF ban as well. Former foreign secretary William Hague said it was 'morally reprehensible' of the government to pause the ban. Consumers need protection from being 'abused or misled', he wrote in The Times. This sneering, snobbish mentality runs deep among the Tory wets. The prospect of poor people being free to choose what they want to eat horrifies them.
Despite the mockney accent, Oliver can be just as snobby as any Tory grandee. He once said that poor and overweight people 'think in a different gear'. So of course they need to be nudged to make the correct choices by more enlightened, healthier minds like his own.
There seems to be no end to Oliver's distaste for ordinary people and their food habits. He's called working-class parents who give their children soft drinks 'arseholes', 'tossers' and 'idiots'. In another unguarded outburst, he once claimed that working-class people's poverty 'shows in the way they feed themselves'.
Inevitably, Oliver's commentary also comes with dollops of hypocrisy. Plenty of his old Jamie's Italian dishes were so high in fat and dense in calories that they made Pizza Hut and Burger King look like soup kitchens. Presumably, his clientele could be trusted to make their own choices about what they ate.
The government's delay on the BOGOF ban is a welcome step, though it should be scrapped entirely. What's needed now is a broader pushback against all forms of snobbish nanny statism. It's high time we ignored the likes of Jamie Oliver and left him to eat his Eton Mess.
Charlie Peters is a writer. Follow him on Twitter: @CDP1882
To enquire about republishing spiked's content, a right to reply or to request a correction, please contact the managing editor, Viv Regan.