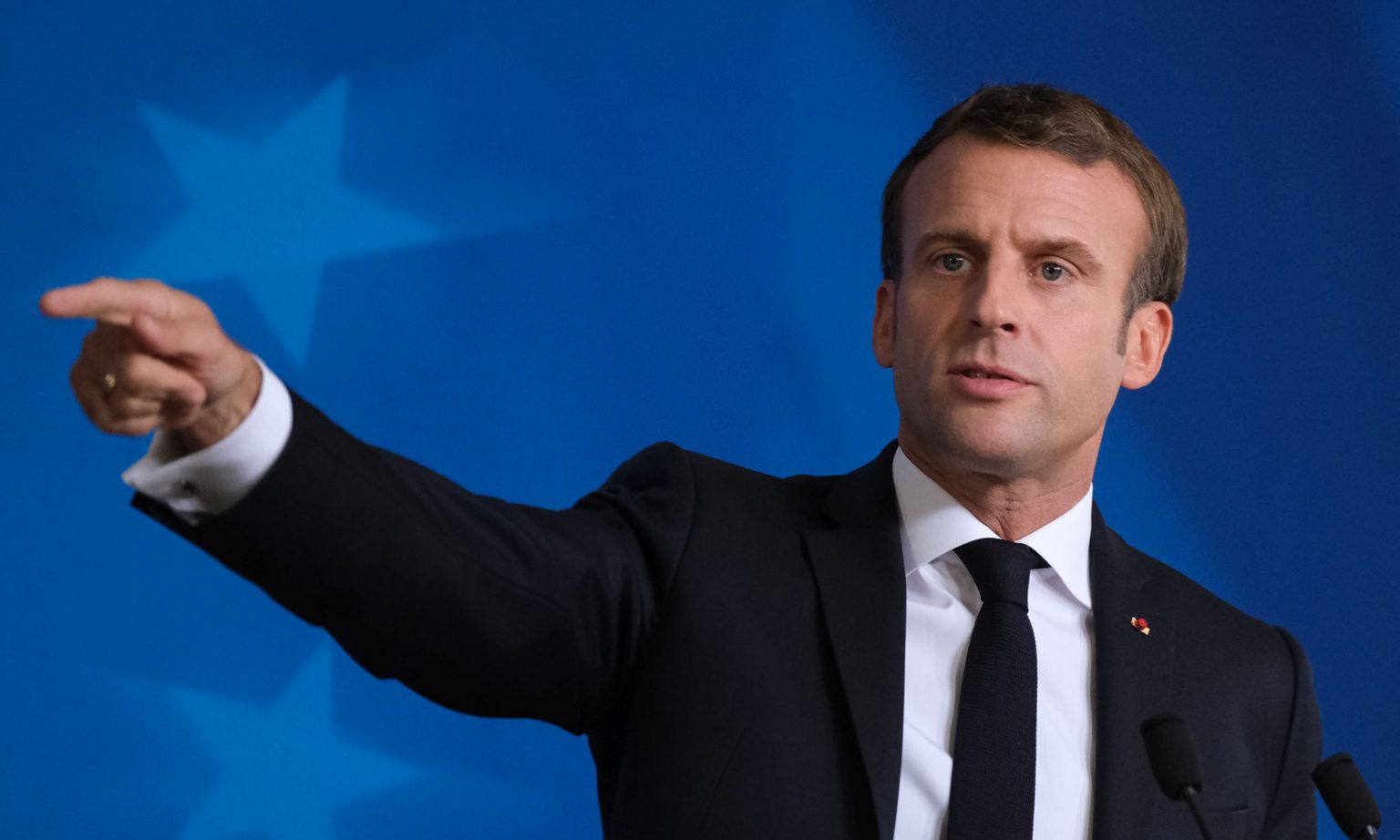 Long-read
Emmanuel Macron's authoritarian liberalism
The French president is riddled with contradictions.
Emmanuel Macron was re-elected as France's president last month, comfortably beating his opponents on the far right and the left. Yet, after five years in power for this poster child of the Western liberal elites, the question remains as to what exactly he stands for. What is Macronism? And what can we expect from the next five years?
To answer this, it's worth reflecting on the parlous state of liberté, égalité, fraternité – the founding principles of the French Republic. Because, under Macron, three very different values have been promoted in their place: security, meritocracy and hope. None of which is positive, at least in Macron's rendering.
Macron's security state
The shift towards security is perhaps the most striking aspect of Macronism. He has replaced liberty with security and made this the cornerstone of his régime. Even before Covid-19 reached Western countries and governments responded with lockdowns and curfews, Macron had securitised the French state against internal threats. Inheriting a state of emergency imposed by his predecessor, François Hollande, after the 2015 Paris attacks, Macron passed many emergency powers into ordinary law, effectively making the state of emergency permanent. Those powers, meant to curb the threat of terrorism, were then used against the gilets jaunes, a social movement with a broad popular base and appeal.
Macron reinforced this security regime during Covid, giving prefects (state-appointed regional or departmental representatives) extraordinary powers, including the power to ban individuals from entire regions. This securitisation of French society culminated in a law against 'separatism', allowing for more state control over non-governmental organisations, including mosques but also secular civil-society associations.
The rise of the security state has been a constant feature of Macron's rule, and has been reflected in the growth of the police budget. This has led to more officers on the streets, an increase in riot-police units and the militarisation of their equipment. This in turn has prompted an increase in police violence. Dozens of people lost an arm or an eye in confrontations with the police, especially during the gilets jaunes protests – which is hardly a surprise given that tear gas and ball launchers were employed against them. On the night of Macron's re-election, a police officer opened fire with an automatic weapon on a car in central Paris, killing two of its occupants on the spot.
This process of securitisation is a core feature of neoliberalism. Unlike liberalism, its 19th-century parent, neoliberalism is not concerned with reducing the size and reach of the state. On the contrary, neoliberals fully embrace the state in order to use its powers to regulate and create the conditions for markets and a modern capitalist economy more broadly. Where old-school liberals believed markets are natural, neoliberals know that the conditions for the market to exist depend largely on strong enforcement by the state. Regulatory bodies, anti-union laws, more flexible work contracts, a strong justice system and a repressive police force are all essential to enforce the needs of the market and fashion a labour force at the mercy of employers.
Macron is the apotheosis of these neoliberal forces in France. Neoliberal impulses have informed the policies of French governments, left and right, for decades. But only now are we seeing their fulfilment in the technocratic rule of Macron.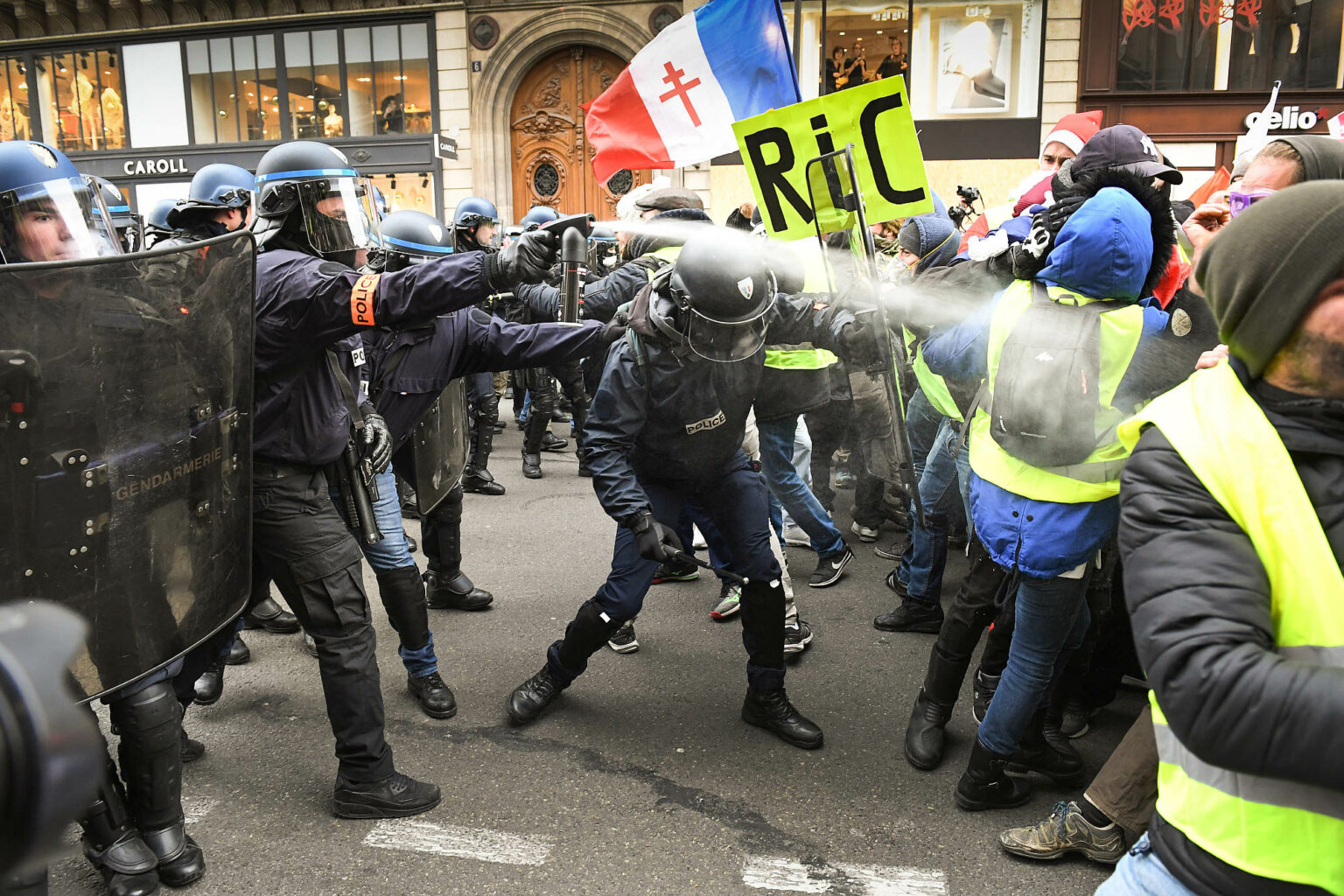 Police use tear gas on gilets jaunes during a demonstration in Paris, France, 15 December 2018 .
Macron's embrace of neoliberalism forms part of his appeal to the socially liberal but economically conservative sections of the electorate. It is made clear in his philosophy of 'en même temps' ('at the same time'), a phrase he uses a lot. He is 'at the same time' left and right, he is 'at the same time' promoting security and liberty, he is 'at the same time' socially liberal and economically conservative. Macron is the president of contradictions. This ambiguity has allowed him to capture the bourgeois bloc – a large electoral group consisting of socially liberal, highly educated, metropolitan voters – which, up until the 2017 election, had tended to support the left.
Since 2017, and the capture of the bourgeois bloc, Macron has seen his electoral base shift to the right along with his economic policies. He has been the president of the (very) rich, abolishing the iconic Impôt de solidarité sur la fortune (a solidarity tax on wealth) and introducing a flat tax on dividends – two measures that favour the top one to two per cent of earners. He is now most popular among the inactive classes – pensioners and rentiers – who are benefitting from his reforms and own most of the wealth in French society.
Before the bourgeois bloc joined Macron in 2017, this socially liberal but economically conservative constituency provided the bedrock of support for the Parti Socialiste (PS), much as it does for Labour in the UK or the Democratic Party in the US. But whereas the traditional centre-left parties persist in the Anglo-Saxon world, in France they have all but been destroyed.
PS, which scored less than two per cent in April's election, had already been hollowed out by Macron's capture of the bourgeois bloc. But it has been further undermined by the rise of the populist left under Jean-Luc Mélenchon, who scored a respectable 22 per cent in the first round of the presidential election in April. Mélenchon's rise means that the centre-left electorate now has to choose between the neoliberal camp of Macron and the Eurosceptic left of Mélenchon. Many people among former PS cadres have already jumped ship and joined Macron, such as former 'socialist' prime minister Manuel Valls.
An alliance between four left parties for the legislative elections in June shows there is going to be a bit more of an opposition to Macron's rule than there was during his first presidential term. But the four parties are already bickering and are unlikely to gain the 284 seats they need to make Mélenchon prime minister. A strong opposition is unlikely and the expectation is for Macron to either win an outright majority again or enter a coalition with the right.
Macron the meritocrat
Macron is also the president of meritocracy par excellence. Michael Sandel, the American political theorist, has provided a strong critique of the ideology that underpins meritocracy. This is credentialism, the elevation of formal educational credentials over other ways of understanding people's abilities and potential. This, as Sandel puts it, is the last accepted prejudice shared by the ruling elites throughout the Western world. It is the belief that one person is better than another based on his or her level of educational attainment – a view which often serves as a justification for the status, wealth and power of the existing elites.
As a graduate of the most elite school in France, the Ecole Nationale d'Administration (ENA) that has produced hundreds of politicians and CEOs of French companies, Macron is well placed to defend the elites over the people. French higher education is notoriously meritocratic in this credentialist sense, with concours (competitive exams) regulating entrance to its various grandes écoles. Of course, in practice, the ability to pay for expensive private preparatory schools ahead of these exams means the results often end up replicating and legitimising existing social structures.
Those educated outside these elite schools are the ones who have seen their material conditions deteriorate over recent decades – effectively turning a vast proportion of the population into the losers of globalisation. Macron explicitly talks down to these people. He once told the 'people who are succeeding' not to forget the 'people who are nothing'. On another occasion, he told an unemployed gardener he could find a job merely by crossing the road. These macronades, as they've become known, highlight his disdain for those who do not have the same credentials as the ruling elites.
Macron is a technocrat by trade. He is a graduate of ENA, the author of a neoliberal roadmap for France under Sarkozy, a former minister for the economy under Hollande and a former investment banker. As he entered frontline politics, he put himself front and centre. He created his own political brand, En Marche!, which shared his initials. He then rebranded it as La République En Marche!, an empty shell of a party used to drive through his neoliberal reforms. And then he re-rebranded it as Renaissance, a change in packaging obscuring the lack of new content.
The Macron brand is neutral – conceived not only as apolitical and beyond left and right, but also as neutralising. The aim of Macron's politics is to neutralise his enemies, and he has revealed himself to be very Machiavellian in doing so. Having first hollowed out the PS from the right, he has now outflanked the traditional centre-right party, Les Republicains, from the centre-left, stealing their electors in 2022. Such was Macron's success in undermining Les Republicains, even former Republicain president Nicolas Sarkozy did not back Valérie Pécresse, his own party's candidate, in the elections last month.
Macron's hope
Macron is also the president of hope – and not in a good way. Against the background of the financial crisis of 2008, the terrorist attacks of 2015, Covid and the war in Ukraine, hope can be a powerful palliative emotion. Neoliberals essentially have to appeal to a sense of hope. Given the past failures of capitalism, backing their programme requires a leap of faith. There is always hope that the market can be better organised – that, with a bit of tinkering and red-tape cutting, the business leader can show the rest of us the way.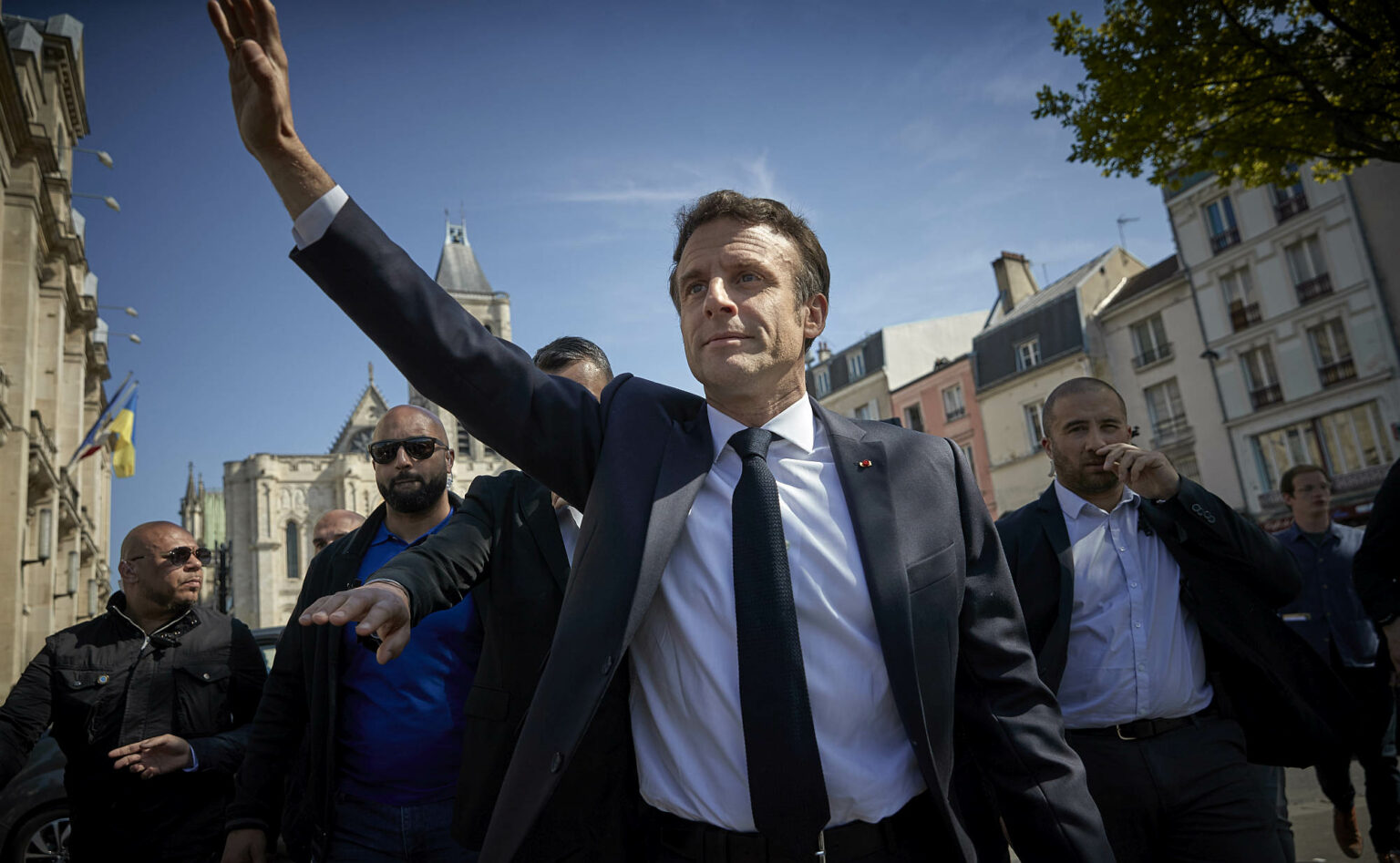 The problem with appealing to hope is that if it is not met, it leads to disappointment and disillusionment. The gilets jaunes have certainly stopped hoping for Macron to help them out. It is also worth remembering that, despite his re-election, Macron's support declined between 2017 and 2022. Barack Obama, the other politician of hope, gave way to Trump after serving two presidential terms. Disappointed by Obama's near decade-long invocation of hope, which was accompanied by no material improvement in their living conditions, many blue-collar workers turned to populist politics in the US in 2016.
Political appeals to hope, then, can often be detrimental in the long-run. In many ways, hope is the great destroyer of solidarity and fraternity, the core values of the French Republic. It is a passive emotion, making people dependent on outside forces, whereas solidarity is an active emotion and mobilises those who take part. The pitiful state of the left in France is indicative of the state of solidarity-based politics. The PS, through its embrace of neoliberalism, paved the way for Macron. He then thrived on the empty promises of a hopeful world, in which the market will sort out the winners from the losers, and magically make things good again.
Macronism abroad
In terms of international affairs, Macron has ostensibly pushed for a stronger Europe in order to face up to global threats. However, behind the fluffy liberal rhetoric and calls for dialogue lies a profoundly realist foreign policy, based on balances of power and strategic alliances.
Macron took some time to raise military spending, only beginning to do so in 2019. In 2017, he set out his vision for French armed forces in the world – namely, to promote French interests abroad, particularly the interests of French industry and entrepreneurs. In line with the neoliberal capture of the state, Macron sees the military as an extension of the state's ability to promote capitalist enterprise more widely.
The first foreign leader he hosted was none other than Russian president Vladimir Putin, who in 2017 was invited to the seat of royal absolutism in Versailles – rather than the Elysée Palace, the current presidential residence in the centre of Paris. In a display of his 'Jupiterian presidency', Macron took Putin to the gallerie des batailles, which commemorates French military victories, as a symbol of the French state's power. Alas, Macron's positioning over the past five years has shown no sign of influencing the Russian president, who views Europeans as puppets of the US in foreign-policy matters.
Macron, who clearly sees the presidency as a form of republican monarchy and revels in displays of majesty, has no qualms about exercising sovereign power in international affairs. When getting European partners to agree to sanctions against Russia after the invasion of Ukraine, it was again in Versailles that Macron invited the other 26 leaders. There they decided the future of Ukraine, in a summit reminiscent of the Great Power politics of the Victorian era.
Macron's vision for France includes a European defence community, in which France would play a crucial, potentially leading role in defending European interests throughout the world. With German chancellor Olaf Scholz flexing the German republic's muscles, one can expect a growing assertiveness in French foreign policy and an attempt to lead a new Europe-wide defence initiative, backed up by increased military spending.
Macron, a liberal internationalist and a realist at the same time, will obey the rules of international diplomacy where they are aligned with his interests and act unilaterally where he must. France is still involved in a number of military operations overseas, mostly in the Sahel region of western Africa, despite France's recent withdrawal from Mali. More liberal interventionism is likely, with a growing role for the armed forces in French politics.
Last year, retired generals and active members of the armed forces warned Macron that they were ready to intervene on French soil in the event of a civil war. With increased military spending placating the armed forces, the threat of a military coup seems distant, but the fifth and current republic was founded after a coup in May 1958. A stronger foreign policy is already having effects on French politics and society today. Any visitor to France recently will have seen the presence of the army in major transportation hubs.
So, more defence spending, more French soldiers intervening overseas and a push for a European army led by France. In its combination of liberal interventionism and realism, Macronism abroad mirrors the contradictions of Macronism at home.
Here is a president claiming to speak for the whole of France while governing in the interests of an elite. A president of a land of liberté who is securitising the state. A president forever peddling hope while disappointment grows daily. Macron's contradictions may well be his undoing.
Charles Devellennes is a senior lecturer in political and social thought at the University of Kent and author of The Macron Régime: The Ideology of the New Right in France, to be published in November by Bristol University Press.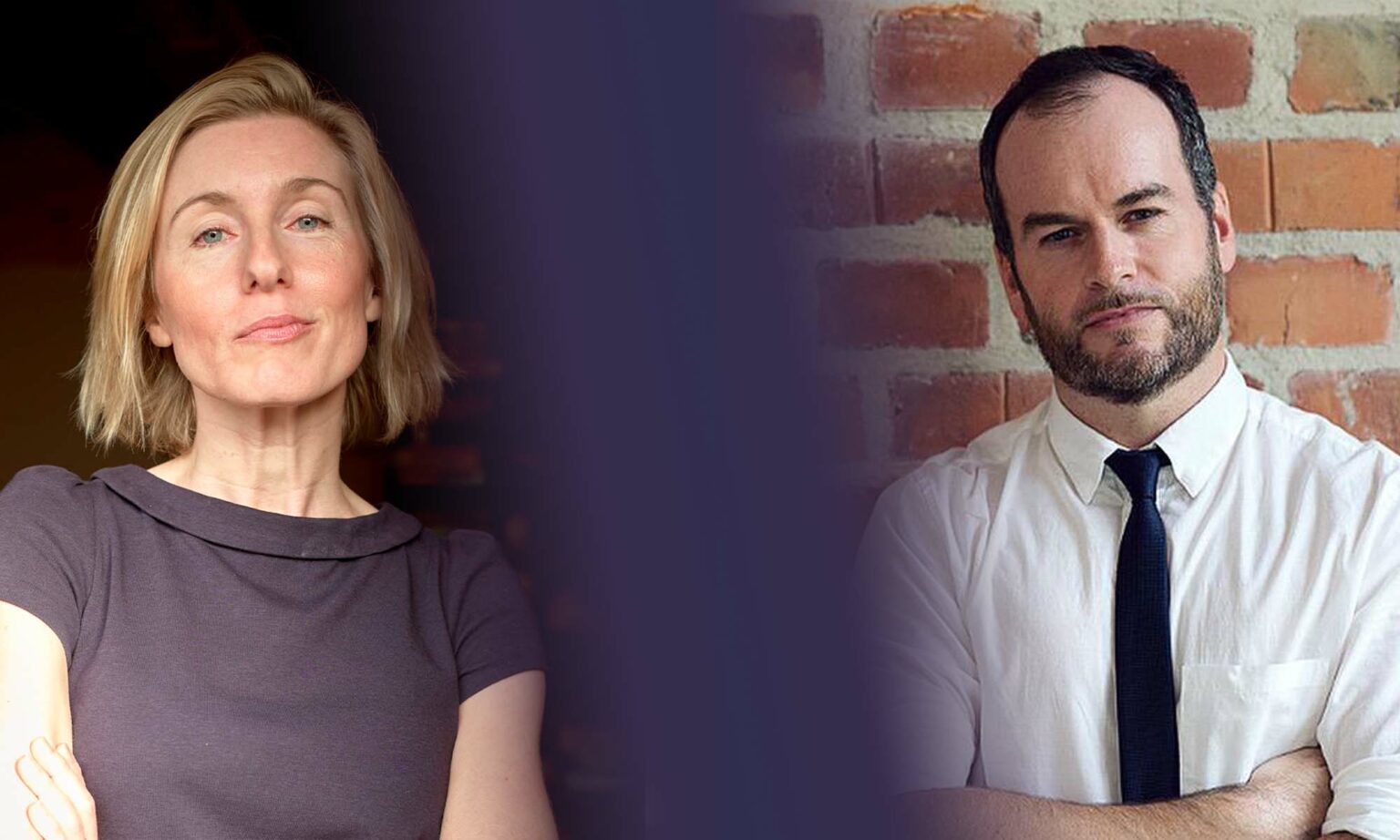 How woke won – with Joanna Williams and Brendan O'Neill
ZOOM EVENT
Monday 16 May – 7pm to 8pm

Tickets cost £5, but supporters get in for free
To enquire about republishing spiked's content, a right to reply or to request a correction, please contact the managing editor, Viv Regan.