Elon Musk and the battle for control of the internet
The globalist elites are determined to crush Musk's dream of a freer social media.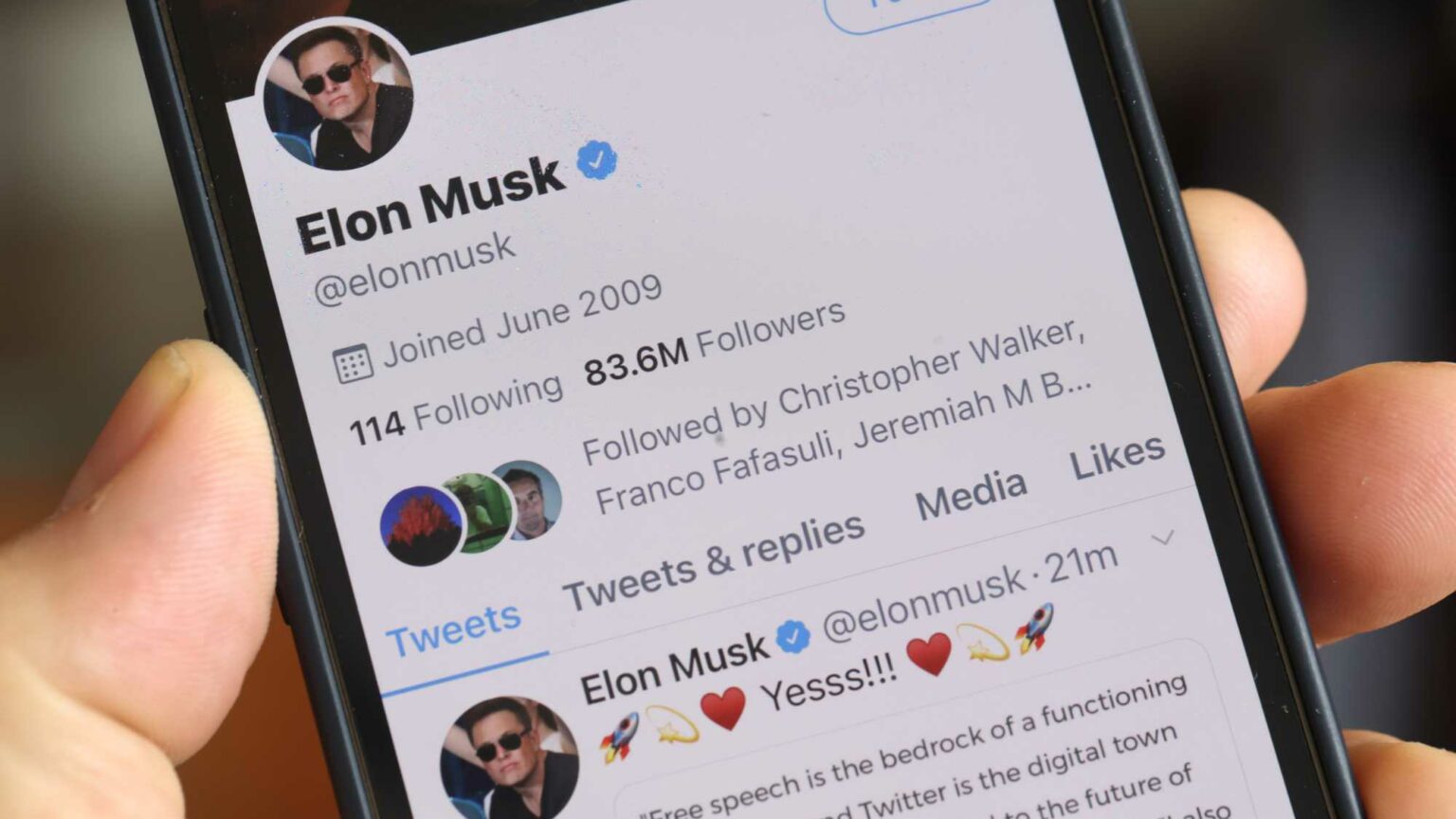 We've all enjoyed the meltdown over Elon Musk's buyout of Twitter. Celebs have stomped off Twitter in a huff at the horrific prospect of a tad more free speech on the platform. Commentators have exhausted their thumbs by scouring their thesauruses for the most shrill language with which to denounce Musk's racist / supremacist / fascistic decision to dig his claws into social media. Campaigners have wailed that Musk's takeover may be good news for the 'most deceitful political smut peddlers' but it's dreadful for the rest of us. It might even kill us. Musk-owned Twitter will be 'lethal' says the Guardian's George Monbiot. That's lethal as in 'sufficient to cause death'. To the bunker!
It has been a hoot. Snowflakes melting at the dawn of a potential new era of freer tweeting – what's not to like? And yet it might now be time to park the Schadenfreude. Because behind all these enjoyable temper tantrums, behind all the memeable hissy fits thrown by freedom-fearing influencers, something very serious is taking place. We are witnessing nothing less than a battle for control of the internet. It isn't only the usual suspects of the cancel-culture mob and Current Thing celebs who are dismayed at Musk's modest proposal to permit more speech online. So are government figures, globalist technocrats and well-funded political campaign groups. And there's nothing funny about these people's agitation against Musk.
Forget the likes of Jameela Jamil (who showily flounced off Twitter when Musk bought it) or Shaun King (who's been fulminating about Musk only buying Twitter so that he can give free rein to white supremacists). Worry more about Guy Verhofstadt, a key figure in the bureaucracy of the European Union. This week Verhofstadt reacted with fury to Musk's suggestion that Donald Trump should be allowed back on Twitter. He said it was dystopian that 'the world's richest person… gets to define free speech and incitement to hatred'. Yes, far better to leave such definitions to the operators and technocrats of the Brussels oligarchy, which isn't at all dystopian of course. Indeed, Verhofstadt contrasted Musk's apparently reckless belief in freedom of speech – even for the former president of the United States – with the EU's own hyper-caution on matters of free thought and free discussion. 'Thankfully', he said, '[the European Union] has started to regulate social-media platforms seriously'.
In short, Musk can have as many grand ideas as he wants for a more liberal Twitter, but they will all run aground on the shore of European censorship. He can talk endlessly about how 'free speech is the bedrock of a functioning democracy' and how 'Twitter is the digital town square where matters vital to the future of humanity are debated', but it will count for nought in the face of the Brussels bureaucracy's determination to stamp out 'hateful' and 'offensive' speech online. When Verhofstadt goads Musk by saying that 'thankfully' the EU is clamping down on social-media chatter, he isn't joking. The EU's Digital Services Act, agreed just last month, will force social-media giants to take down genuinely illegal stuff – like child-abuse images or the promotion of terrorist activity – but also 'falsehoods' and content that could make people feel 'unsafe'. Who gets to decide what is a lie, or what forms of speech are unsettling? It won't be me or you. Or Musk. It will be Verhofstadt's fellow freedom-allergic Eurocrats.
The consequences for Big Tech companies that fail to remove problematic content speedily will be grave. They could be fined as much as six per cent of their global revenue. As Jacob Mchangama says, the prospect of hefty fines, and the short timeframe companies will be given to take stuff down, will generate an 'incentive to purge rather than protect' people's speech. The new act will cause 'serious collateral damage to online free speech in Europe', says Mchangama. This is what Verhofstadt is openly boasting of – that Musk's dream of a freer 'digital town square' will be crushed by the EU's Digital Services Act; that Musk's promise of more free speech will crash and burn against the EU's threat of punishment for hate-speakers. And remarkably, so-called progressives are taking the side of the oligarch crowing about his shiny new system of censorship rather than the eccentric billionaire who says free speech is good for democracy.
Not surprisingly, other powerful freedom-fearers are delighted that the EU is leading the charge against the scourge of free speech online. Hillary Clinton says that 'for too long, tech platforms have amplified disinformation and extremism with no accountability'. And now, 'the EU is poised to do something about it'. Will this crusade against disinformation include reprimanding and maybe even banning Ms Clinton for her Russia conspiracy theories, for her claim that Tulsi Gabbard was being 'groomed' by Moscow, for her gibberish about the 2016 election being 'stolen' from her? Of course it won't. Disinformation doesn't mean disinformation anymore. Rather, 'disinformation' is the name the powers-that-be give to political ideas and beliefs they disapprove of. 'Disinformation' really means blasphemy – blasphemy against the ruling-class ideologies of the woke elites. That's why you should always be concerned when a government declares war on 'disinformation'.
Of course in the US, with its First Amendment, it isn't possible to draw up an EU-style law that will threaten platforms and publishers with eye-watering fines if they host 'false' or 'unsafe' content. So there, the anti-Musk set is calling on capitalism rather than the state to Do Something about the prospect of Twitter becoming a little more liberal. Last week, a group of 26 activist organisations and NGOs wrote an open letter claiming that Musk's Twitter takeover will 'further toxify our information ecosystem and be a direct threat to public safety, especially among those already most vulnerable and marginalised'. They called on big corporations to withdraw their ads and funding for Twitter, which will apparently become a 'cesspool of misinformation' with Musk at the helm. Do you really want to be associated with that, they asked the big dogs of American capitalism? Instead of using 'your ad dollars' to 'fund Musk's vanity project', use them to 'hold him to account', they cried. That is, use your economic clout, your corporate power, to stymie and ideally suffocate Musk's plot to liberalise social media.
Remember when being progressive meant wanting more official oversight of capitalism? Now it means pleading with massive businesses to assume oversight of people's speech, of the free flow of ideas. The groups behind the open letter include the Black Lives Matter Global Network Foundation, Media Matters for America and the Center for Countering Digital Hate. Some of them are funded by George Soros's Open Society Foundation, others by European governments. Some have intimate links with the Clinton establishment. It's like a Who's Who of the woke elites, all lined up in opposition to – let's remind ourselves – the suggestion that people should be freer to express themselves online.
All of this has nothing to do with countering disinformation. It is not about standing up to 'hate'. No, these elites want to protect their ideologies from the queries and criticisms of the apparently ill-informed rabble. This is an attempted forcefielding of ruling-class belief systems from free inquiry and criticism. Consider the two ideas that were flagged up in that open letter as potentially being at threat from Musk's transformation of Twitter into a 'cesspool of misinformation'. Musk's 'free speech' – they actually use scare quotes – could undermine Twitter's 'climate commitments' and its 'protections for transgender people', the letter says. In short, if we have freedom of speech then there might be more questioning of climate-change alarmism and of the hocus-pocus idea that a man can become a woman and that biology is BS. Both the climate-change scare and the trans ideology are central to the worldview of the new ruling classes, the former embodying their desire to control and temper the economic aspirations of mankind and the latter confirming their embrace of hyper-relativism and their turn against such 'outdated' ideas as the sex divide and the importance of family life. And they really cannot believe that us online plebs might be permitted to interrogate such regressive claims if Musk makes Twitter a little more intellectually open.
This isn't about believing that Musk is the Robin Hood of free speech that we've all been waiting for. No one should be that naive. However, we should all be concerned about the Muskphobia of the global elites. It confirms how determined they are to continue enjoying ideological dominion over the social wing of the internet and how jealously they will guard their beliefs from the barbs and pricks of the little people. 'A Declaration of the Independence of Cyberspace', written by John Perry Barlow in 1996, issued a warning to 'the governments of the industrial world'. You 'weary giants of flesh and steel' have 'no sovereignty where we gather', it said. You cannot control 'the virus of liberty', it insisted. How things have changed. Twenty-six years later the flesh-and-steel authorities have firmly reasserted their censorious power over the World Wide Web, under the dishonest banners of countering hate, tackling disinformation and keeping people safe. No thanks. Give me the hazards of free speech over the phoney comfort of thought control any day of the week. Musk's mildly freed-up Twitter might be a very small step towards the dream of internet freedom, but even baby steps are to be welcomed in these authoritarian times.
Brendan O'Neill is spiked's chief political writer and host of the spiked podcast, The Brendan O'Neill Show. Subscribe to the podcast here. And find Brendan on Instagram: @burntoakboy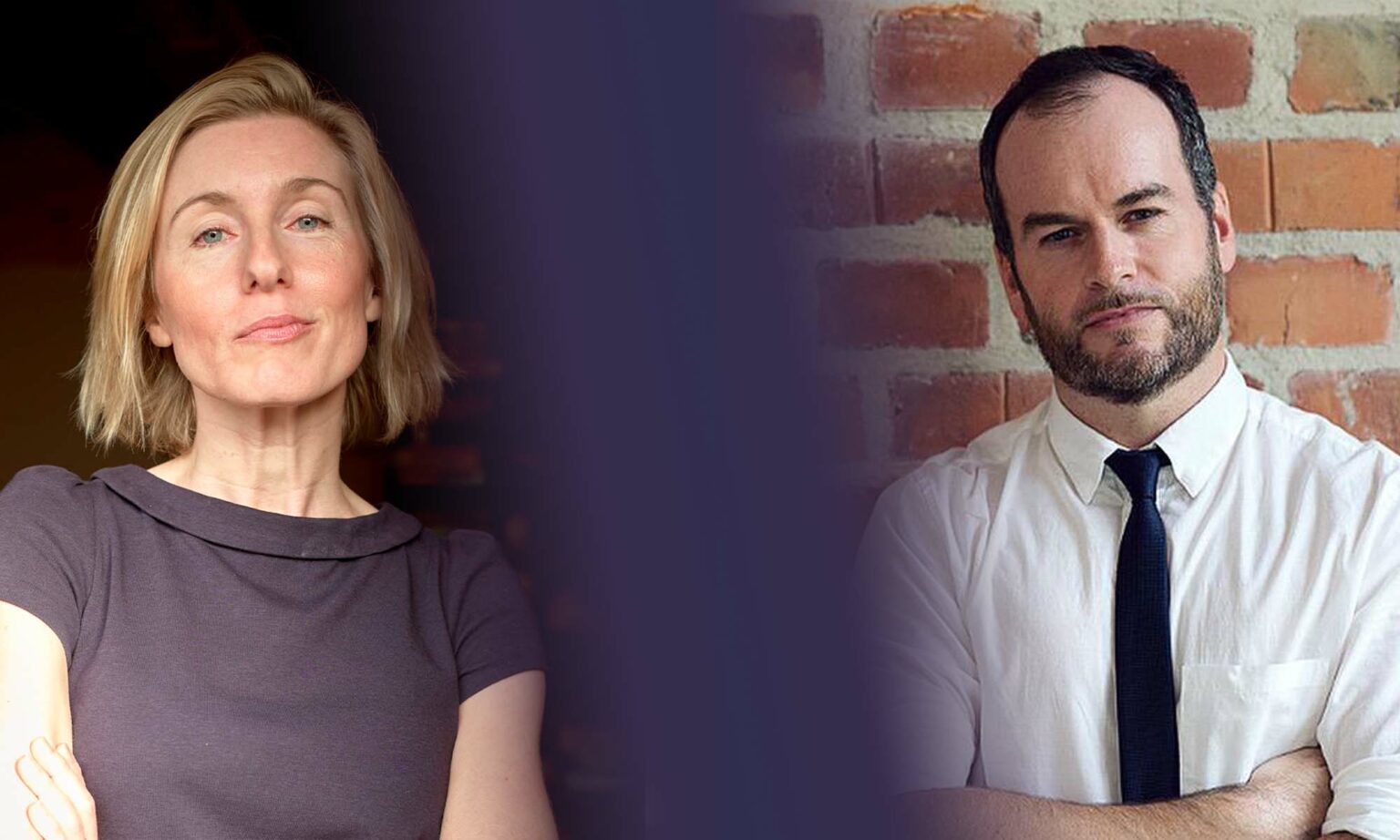 How woke won – with Joanna Williams and Brendan O'Neill
ZOOM EVENT
Monday 16 May – 7pm to 8pm

Tickets cost £5, but supporters get in for free
To enquire about republishing spiked's content, a right to reply or to request a correction, please contact the managing editor, Viv Regan.