Why can't the ACLU say the word 'woman'?
Trans ideology is undermining the fight for women's rights.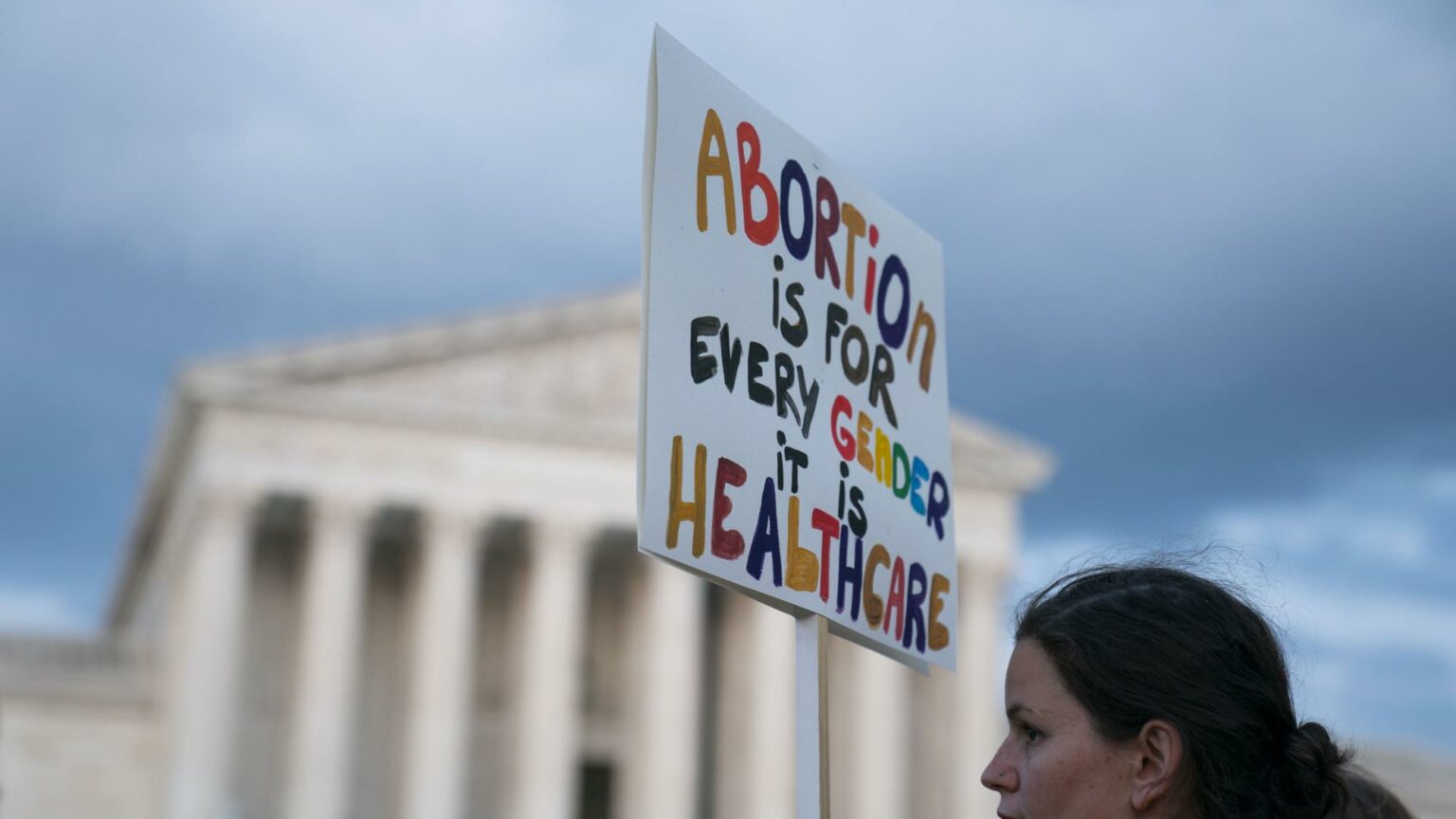 Why can't the American Civil Liberties Union (ACLU) bring itself to use the word 'woman'?
In the wake of the leaked Supreme Court opinion, suggesting that Roe v Wade could soon be overturned, the ACLU has stepped up its campaigning. Roe v Wade has guaranteed the legality of abortion across the United States for the past 50 years. Its demise would give a green light to the many red-state legislators who are chomping at the bit to introduce new bans and restrictions on abortion.
The ACLU supports legal abortion as a fundamental liberty. But some of the reasons it now gives for this position are perplexing, to say the least.
In a recent tweet, the ACLU asserted that: 'Abortion bans disproportionately harm: black, Indigenous and other people of colour, the LGBT community, immigrants, young people, those working to make ends meet and people with disabilities.'
Conspicuously missing from the ACLU's long list of victimised identities is the one group that truly matters: women. After all, it is only women who can get pregnant, and it is therefore only women who need access to abortions.
Not according to the woke worldview of the ACLU. Apparently, 'people' of all genders can get pregnant. Even gay men, it seems – and 'disproportionately' more so than women.
The problem with this mindset is not just that 'women' are reduced to merely one of many 'identity groups' whose right to abortion might need defending. Nor is the problem just that heterosexual, 'cisgender' women have been placed lower down the intersectional pecking order than, say, trans women or black men. The real problem is that woke ideologues would apparently prefer it if we stopped referring to 'women' at all.
The ACLU has form on this front. Last year, on the anniversary of Supreme Court justice Ruth Bader Ginsburg's death, the ACLU celebrated RBG's pro-choice views with a butchered version of a famous quote:
'The decision whether or not to bear a child is central to a [person's] life, to [their] wellbeing and dignity… When the government controls that decision for [people], [they are] being treated as less than a fully adult human responsible for [their] own choices.'
Of course, as the square brackets show, RBG did not say 'person', 'people', 'they' or 'their' – she said 'woman', 'women', 'she' and 'her'. But talk of 'women' specifically needing abortions is an affront to the trans ideology, now swallowed whole by the ACLU, that says biological sex must play second fiddle to gender identity – even when it comes to matters such as pregnancy.
The ACLU is in deep trouble here. It has tumbled so far down the woke rabbit hole, and it has become so deferential to trans ideology, that it has forgotten which rights are specific to women. Just think about this for a moment: the US's premier civil-liberties organisation has become squeamish about articulating the case for women's sex-based rights – the rights that secure the liberty of half of the population.
You cannot defend women's rights if you cannot say the word 'woman'.
Fraser Myers is deputy editor at spiked and host of the spiked podcast. Follow him on Twitter: @FraserMyers.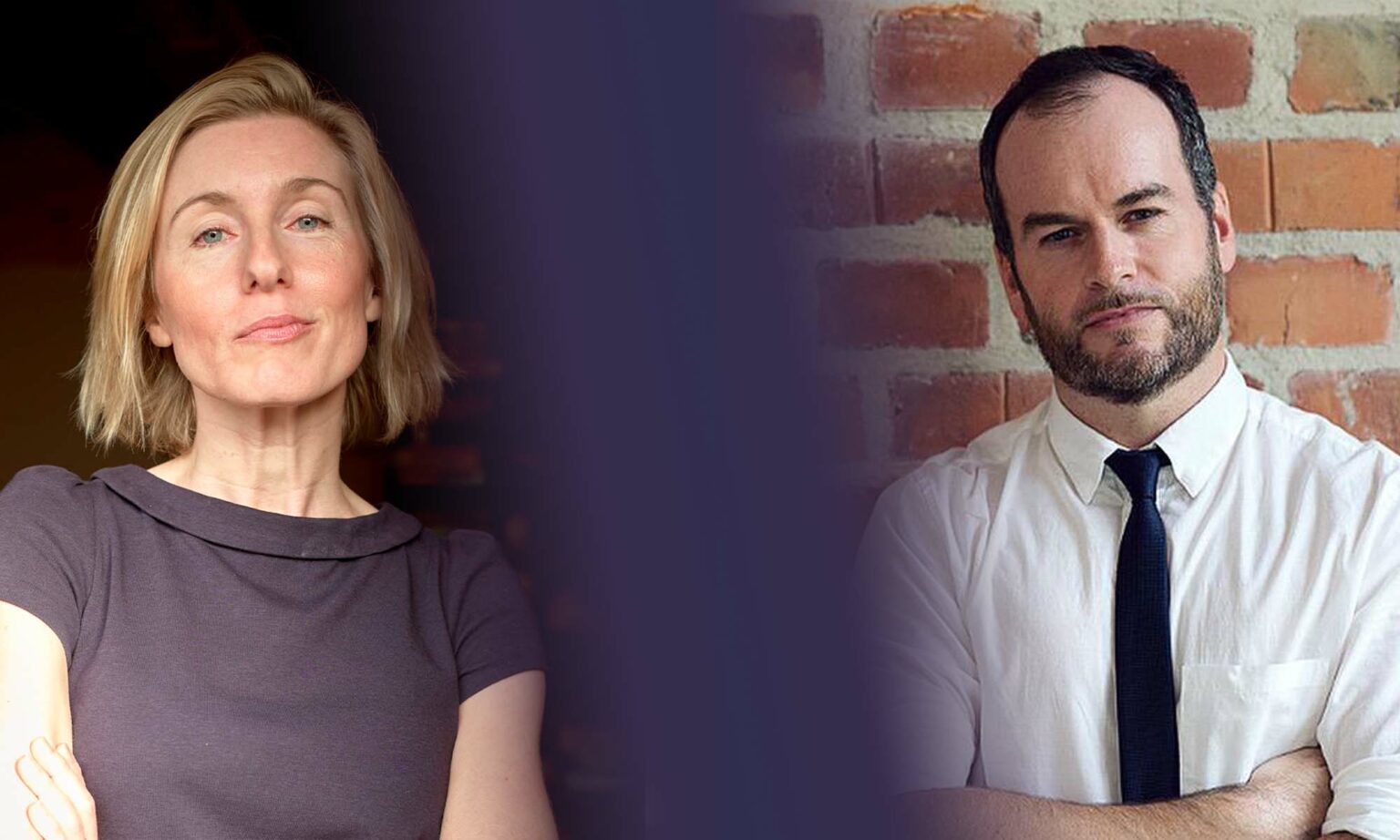 How woke won – with Joanna Williams and Brendan O'Neill
ZOOM EVENT
Monday 16 May – 7pm to 8pm

Tickets cost £5, but supporters get in for free
To enquire about republishing spiked's content, a right to reply or to request a correction, please contact the managing editor, Viv Regan.