'Lockdown established a new caste system'
Jay Bhattacharya on the devastating consequences of lockdown for the world's poorest.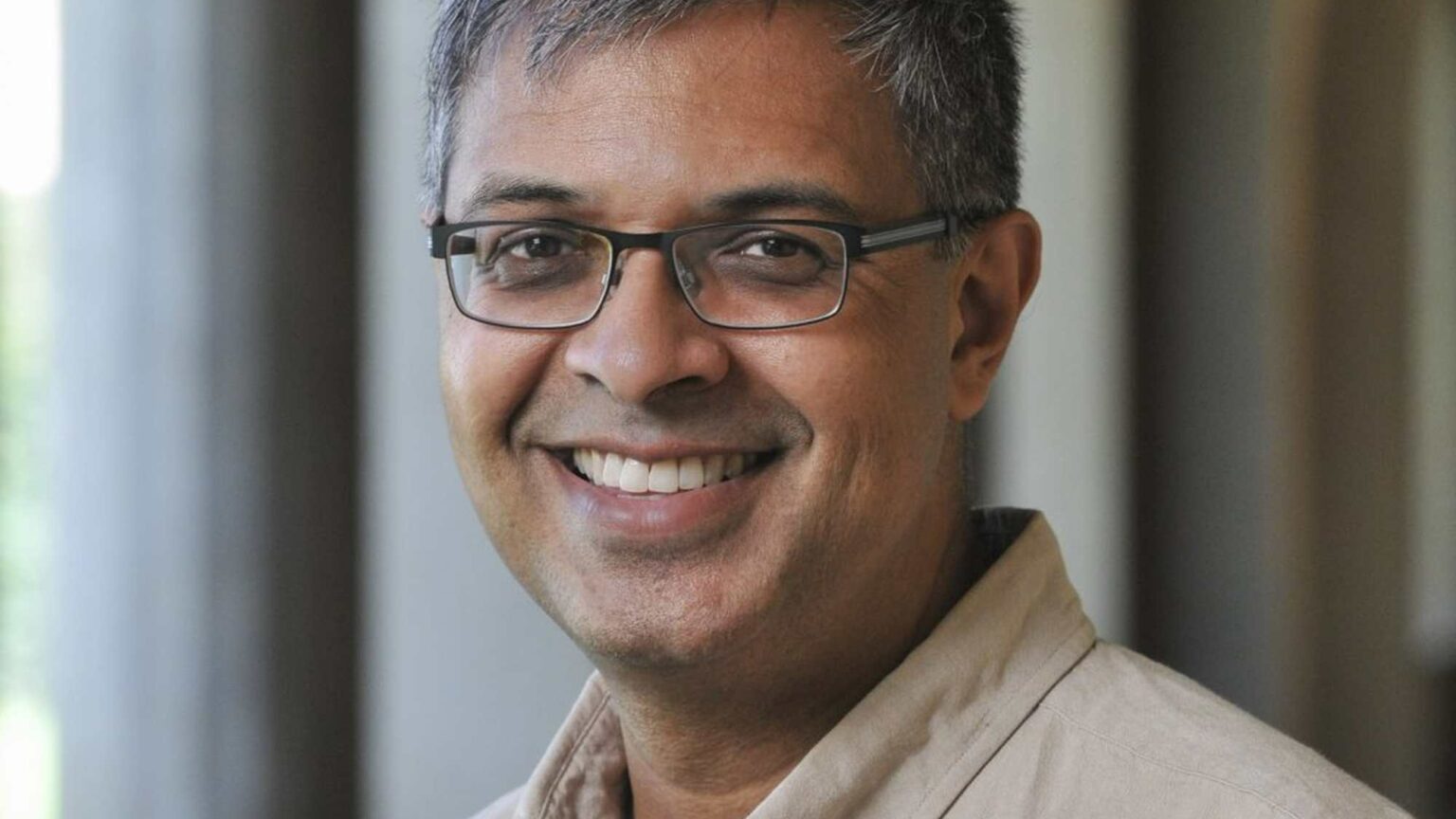 The Covid lockdowns of the past two years have left a trail of devastation in their wake. When the virus first hit, governments across the world rushed to shut down their economies and keep children out of school. At the time, this was viewed as a necessary and rational response to the viral threat. But the collateral damage is now overwhelming. Worse still, the pain caused by lockdown has not been shared equally. It has largely been felt by those at the bottom – by the working classes of the developed world and those living hand-to-mouth in developing countries.
Jay Bhattacharya is professor of medicine at Stanford University and co-author of the Great Barrington Declaration. He joined Brendan O'Neill for the latest episode of his podcast, The Brendan O'Neill Show. What follows is an edited extract from their conversation. Listen to the full episode here
Brendan O'Neill: One of the things I find incredibly annoying is the reluctance among influential sections of society to grapple with some of the impacts that lockdown has had. What impact do you think lockdowns have had on children, especially on their right to an education?
Jay Bhattacharya: We just violated that right. Before the pandemic, people would talk about the vital importance of education, they would talk of it as an investment in the futures of our children, but these were just words. The most shocking thing is how deeply unequal things were. So if you lived in a blue state in the United States, and your kids go to public schools, for 18 months they had nothing like a normal schooling experience. In some sense, my own kids were fortunate. With my wife, I could help to replace some of that schooling. We could oversee them and help them out, though that's not a full replacement for school. But if you're poor, you couldn't do that. You were faced with a decision between overseeing your kids' schooling or feeding your family. And the consequences for these kids have been enormous.
There was a long literature prior to the pandemic that showed that even short interruptions in schooling can have profound consequences on the life of children. They end up living shorter lives, less healthy lives, poorer lives. Schooling is probably the single best social investment we make. And we threw it away.
And that is just the US. I'm even more worried about the situation in poor countries. In Uganda, 4.5million children are never going to go back to school after two years of closed schools. Bangladesh closed schools for 18 months. India closed schools for 18 months. The consequences for the next generation are just staggering.
I've seen some folks in education talk about how kids are 'resilient' and we can make up the lost schooling. I think that's just pollyannaish. Yes, we do absolutely need to make enormous investments to try to make up for it. But let's be honest, it's not ever going to be really, truly made up.
O'Neill: As you've mentioned, there was always this class disparity in the lockdown. Very few people, including people on the left who traditionally have been interested in issues of class, were willing to talk about it. My question is whether you think there was ever a 'full' lockdown. As you and others have pointed out, there are some jobs that cannot be done from home. There are some jobs that entail people going out and stacking shelves, making food and emptying garbage cans, and so on. So wasn't there a class differential built into the lockdown? Was there a class divide between those who could afford to stay at home and supposedly be safe and those who were sent out into the world to face the virus?
Bhattacharya: You're absolutely right. In the early days of the epidemic, some economists did a careful analysis of what fraction of jobs in the United States could actually be replaced by work from home. It turns out it's about 30 per cent. And it's those 30 per cent of people who benefited the most from the lockdowns, or at least were harmed the least by the lockdowns. You had this incredible situation where relatively young professionals, well-off people with jobs that could be done remotely, were being served by others, sometimes even older people. The laptop class protected itself just fine, having its food delivered to it, while the rest of society basically had to face the risk.
I like to avoid superlatives because I don't like to sound hyperbolic, but this really was the most unequal policy possible. We took this class division and then we turned it into a virtue. If you can stay at home, you are not only staying safe – you are virtuous, too. If you can't stay at home, it must be that you're not being careful and there's something wrong with you. It was like the establishment of a caste system in Western society. Throughout the whole pandemic, we have divided people into clean and unclean, essential and non-essential, can stay safe and can't stay safe, masked and unmasked, vaccinated and unvaccinated, boosted and not boosted. All of these distinctions are very closely related to class. Western society in the past tried to stop making those kinds of distinctions between the clean and unclean. We tried to view everyone as equal. But during the pandemic that was thrown away.
O'Neill: Returning to the developing world, you mentioned the consequences of the suspension of education in parts of the Global South. But there were other consequences, too. We shut down so much production, so much trade, so much of the global interaction that makes life possible, which will obviously have more dire consequences for people who live on the edge. In relation to parts of Asia and parts of Africa, what were the consequences of lockdown there?
Bhattacharya: One of the great success stories of the past 30 years is that a billion people in the poorest parts of the world were lifted out of dire poverty – meaning $2 a day or less of income. That was an enormous success. But over the past two years, that progress has gone into reverse and 100million people were thrown back into dire poverty.
The consequences of that are almost impossible for Westerners to imagine. Tens of millions of people have been thrown into starvation, effectively. In March 2021, the UN issued a report estimating that 230,000 children had died of starvation in South Asia alone up to that point – 230,000 children! And I bet you that is an underestimate.
So why did this happen? When we globalised the world economy, this encouraged poor countries to reorganise their economies to fit in with the rich parts of the world. This made them dependent, to some extent, on the rich parts of the world keeping their promises about trade and so on. When those promises are broken, the people that are most harmed are the people at the bottom. People can lose their jobs overnight, and then they have no savings. They live on $2 a day or less, and there's no way to protect themselves or their families. So they starve.
One telling example of the harms of lockdown is India. When the lockdown happened in 2020, 10million migrant workers living in the big cities of India, who live hand-to-mouth, were displaced. These people buy food, like mangoes or coconuts, and they sell them to the rich of places like Mumbai. They use that money to buy new wares, which they then feed their families with. When the lockdown hit, there was no one to buy this food, so it went rotten.
When the lockdown was announced these migrant workers were told to go back to their home villages. People have called this the new Trail of Tears. Their journeys took days. A thousand of them died on the way back to their home villages, crushed in overcrowded trains. Huge numbers had to walk or cycle all the way home, many of whom also died en route. It was an absolutely cruel policy that gave no thought to the living circumstances of some of the poorest people on Earth.
Jay Bhattacharya was talking to Brendan O'Neill on the latest episode of The Brendan O'Neill Show. Listen to the full conversation here: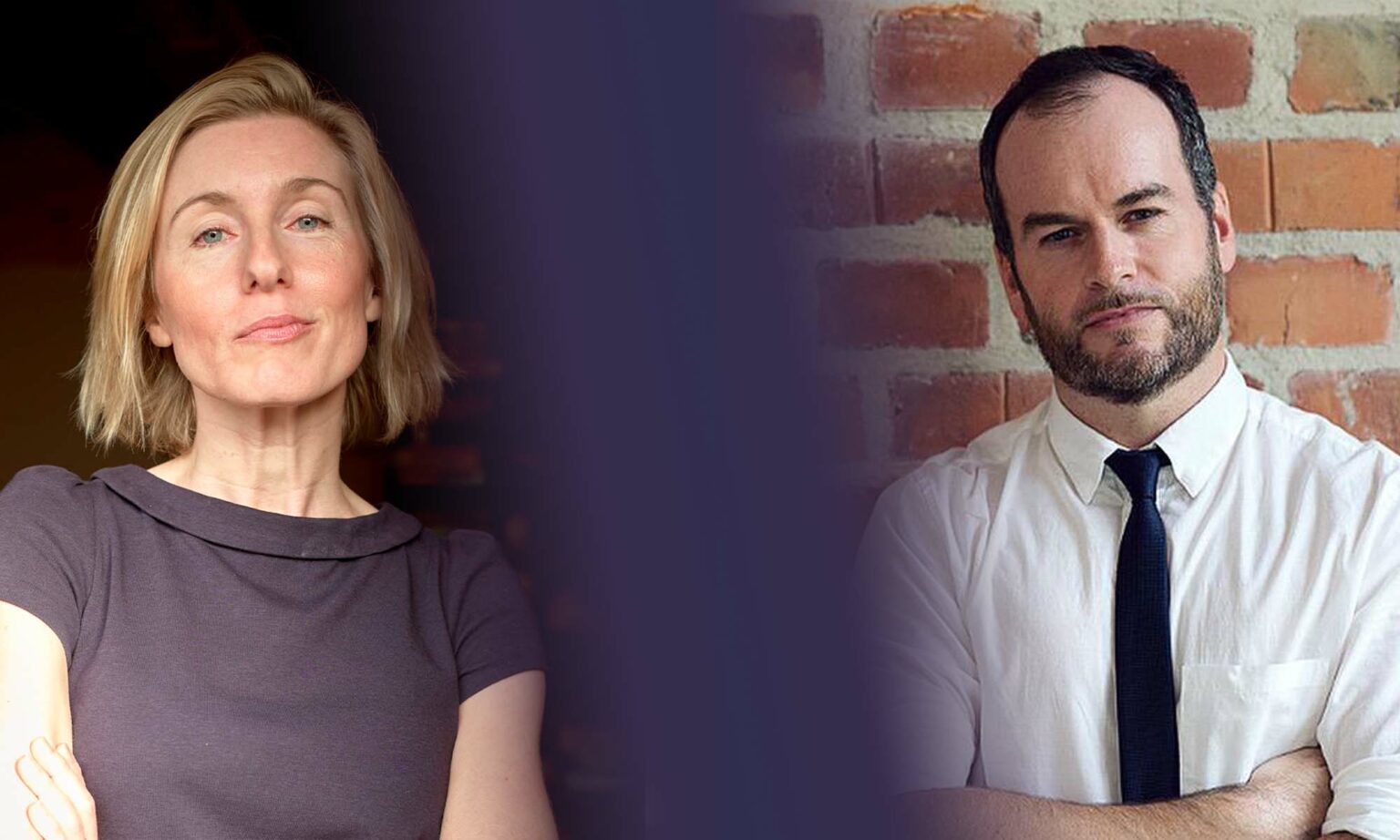 How woke won – with Joanna Williams and Brendan O'Neill
ZOOM EVENT
Monday 16 May – 7pm to 8pm

Tickets cost £5, but supporters get in for free
To enquire about republishing spiked's content, a right to reply or to request a correction, please contact the managing editor, Viv Regan.