Meet the unlikely Le Pen voters
France's non-white overseas territories voted overwhelmingly for the hard-right firebrand.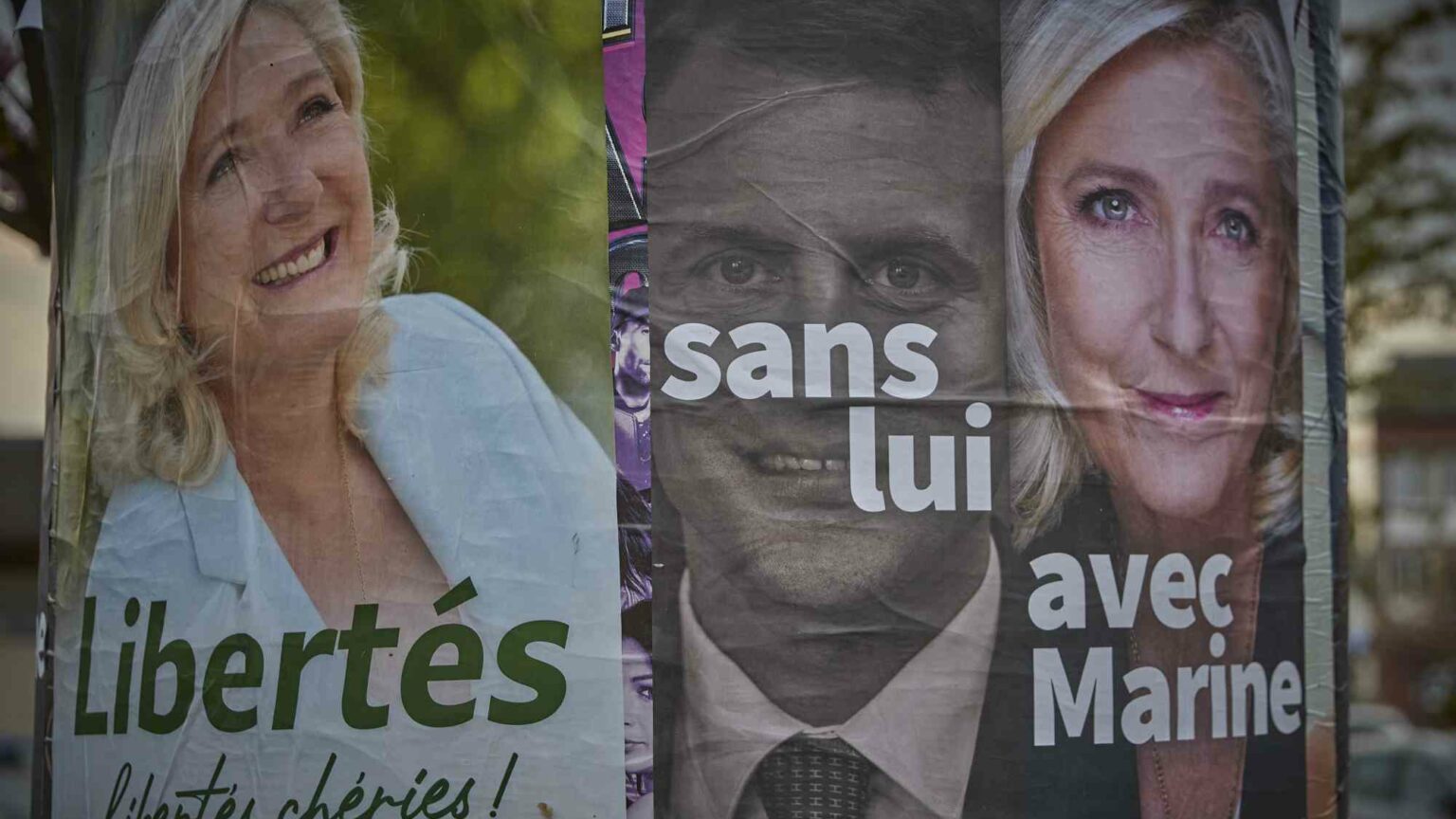 The results of the French presidential elections have exposed the bitter divisions plaguing the French Republic. While Emmanuel Macron won re-election comfortably, by a margin of 16 percentage points, Marine Le Pen's attempts to 'detoxify' her hard-right National Rally party helped her make headway – including in some of the most unlikely places.
The trajectory is clear. In the 2012 presidential election, Le Pen gathered just 18 per cent of the vote in the first round – finishing third and failing to reach the second-round run-off. In 2017, she managed to reach the second round, but was then trounced by Macron – winning only one in three votes and losing by 32 percentage points. This time around, she managed to win 42 per cent of the vote.
An oft-overlooked and somewhat counter-intuitive element of Le Pen's rising electoral success is her support among France's minorities – especially in its overseas territories, which are officially part of the French state and so take part in French elections.
One unlikely Le Pen stronghold is Mayotte, an Indian Ocean archipelago located 8,000 kilometres from Paris. It is predominantly inhabited by 'cultural Comorians', a blend of mainland African, Malagasy, Arab and Persian settlers. It is 97 per cent Muslim. While it is much more prosperous than its immediate neighbours, Mayotte is relatively deprived when compared to mainland France. It is also a major destination for illegal migrants from nearby Comoros and it suffers from above-average levels of crime. Le Pen's emphasis in the campaign on the cost of living, crime and immigration clearly resonated there. So much so that the anti-Islam Le Pen defeated Macron in the majority Muslim Mayotte by 18 percentage points.
Other French overseas territories are similarly dissatisfied with the Parisian political establishment. Most of them showed this in the first round by voting for the left-wing Jean-Luc Mélenchon. But in the second round, many pivoted to the hard-right Le Pen.
Take Réunion, where Mélenchon won 40 per cent in the first round and Le Pen won 60 per cent in the second. Le Pen also secured second-round wins in French Guiana on the northern Atlantic coast of South America (61 per cent) and in the overseas French Caribbean territory of Martinique (61 per cent). In Guadeloupe, she won an astonishing 70 per cent of the vote.
One factor that has divided the overseas territories from mainland France has been the pandemic. While most mainland French people were supportive of the state Covid measures, Macron's Covid authoritarianism and his pledge to 'piss off' unvaccinated citizens did not go down well in French overseas territories, where vaccine hesitancy is incredibly high. Vaccine passports and mandatory vaccination for healthcare, transport and emergency-service workers were deeply unpopular. Mass protests broke out in Martinique and Guadeloupe. French authorities even had to dispatch law-enforcement officers from the mainland.
Macron may have soundly defeated Le Pen in the elections, but he presides over a polarised France. Many of these divisions are of his own making, or at the very least have been deepened by his Parisian elitism and his Covid authoritarianism. By tapping into feelings of resentment towards Macron, and into a broader sense of abandonment by the Parisian political elite, Le Pen not only gained ground in the post-industrial areas outside Paris and the big cities, but also in France's predominantly non-white overseas territories.
Perhaps nowhere exemplifies the problem of 'Forgotten France' more clearly, and the anger that is brewing there, than the overseas territories several thousand miles away from the mainland.
Rakib Ehsan is an independent expert in social cohesion and institutional trust. Follow him on Twitter: @rakibehsan.
To enquire about republishing spiked's content, a right to reply or to request a correction, please contact the managing editor, Viv Regan.