How Black Lives Matter became big business
BLM has raised a lot of money – and done a lot of damage.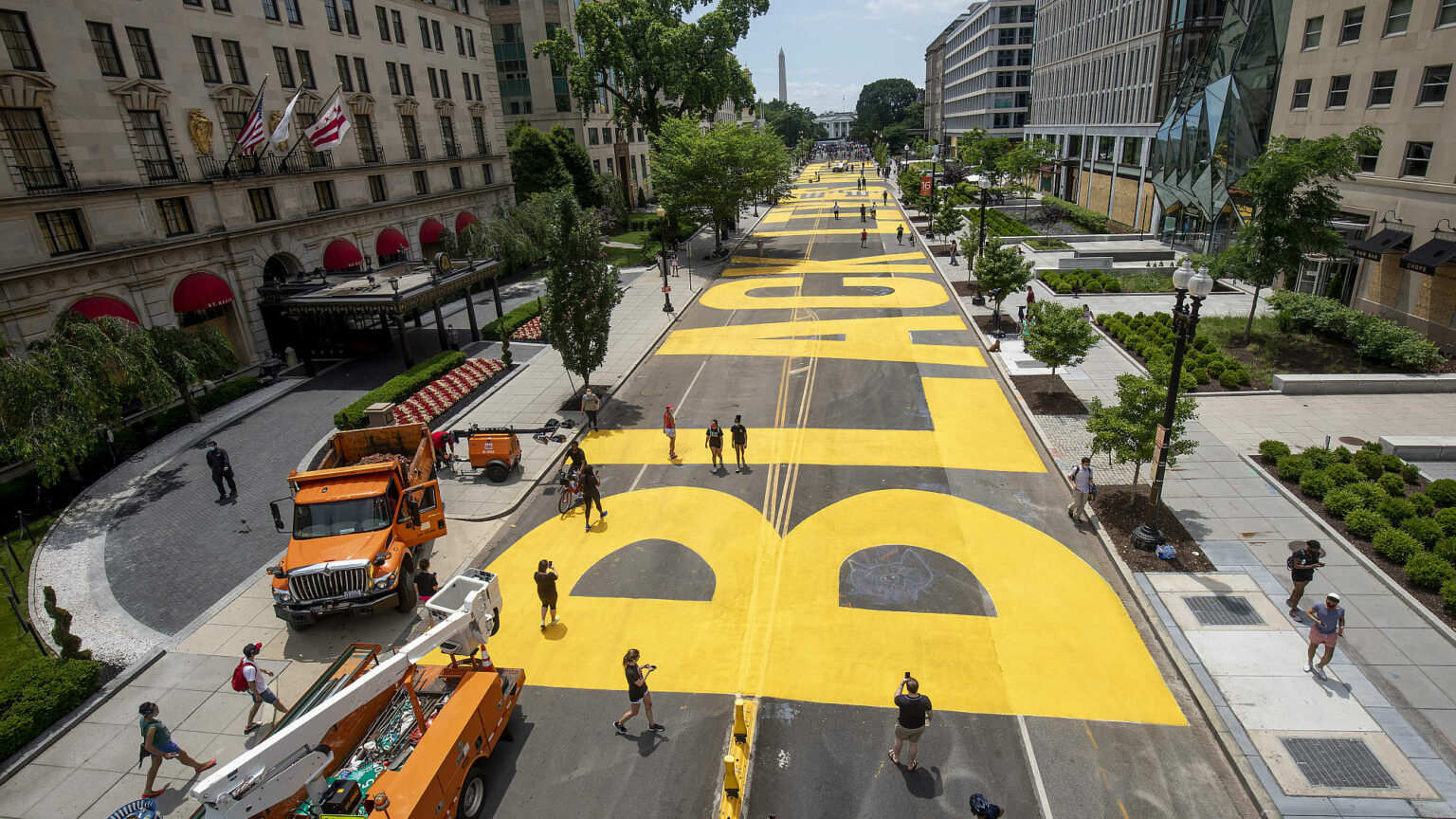 It's been 10 years since the killing of Trayvon Martin, the black American teenager whose untimely death would go on to birth the Black Lives Matter movement. Fittingly, BLM began with a social-media post. In response to the acquittal of the man who killed Martin, George Zimmerman, Alicia Garza posted 'a love letter to black people' on Facebook, expressing her feelings of grief and injustice. A friend, Patrisse Cullors, reposted it with the hashtag #BlackLivesMatter. Another friend, Opal Tometi, snagged the domain name and social-media accounts. A slogan, an organisation and a movement were born. In 2020, it went around the world.
But a decade into this brave new era of 'anti-racist' agitation, of a now globalised American racial identity politics, what has BLM achieved? First and foremost, it has raised an awful lot of money. Recent controversies over the 'Black Lives Matter mansion' – a $6million property quietly purchased by the Black Lives Matter Global Network Foundation (BLM's primary organisation) in 2020 – has reminded us how eye-watering the sums are. In the wake of the murder of George Floyd, corporate donations from the likes of ​​Amazon, Microsoft, Airbnb and Unilever flooded in. According to BLMGNF, it closed out 2020 with $60million left over.
Well before we found out about the mansion – which BLM claims was bought for the purpose of creating 'content', even though little content has reportedly been created so far – grassroots activists were angry about how decisions were being made and how money was being spent. In November 2020, 10 Black Lives Matter chapters signed an open letter demanding more accountability. The families of some of the victims of police violence have accused BLM's leadership of 'profiting off their dead sons'.
Patrisse Cullors resigned as executive director of BLMGNF last May, following outcry over her own swelling property portfolio. She said she funded her four homes through her book and production deals, but this only highlighted how well she and others have done out of the movement, while those on the ground struggle to make ends meet.
All of this begs the question: who benefits from BLM? It is, in terms of international reach at least, the biggest anti-racist campaign in modern history. But there is no signal policy or political goal one could readily assign to it. Its primary mission seems to be the perpetuation of its own bleak, apocalyptic narrative – grandly pledging on its website to 'eradicate white supremacy and build local power to intervene in violence inflicted on black communities by the state and vigilantes'. Its primary achievement has been mainstreaming this notion that America is rotten to its core, that racist police are terrorising black communities – identitarian fever dreams which are not borne out by the evidence.
None of this is to say that racism no longer exists, or that some communities aren't still battling with the legacy of racism and ongoing economic injustice. But in terms of the 'lived experience', if we must use that phrase, of black Americans, BLM has made things worse. The call to 'defund the police' in the wake of Floyd's murder led to a pulling back of police forces from high-crime, majority-minority areas. Murder rates soared. Riots – whitewashed as protests by the mainstream media – ripped the heart out of black urban communities across the US. A toxic atmosphere of censorship and cancellation made it difficult even to criticise what was going on.
All the while, millions flowed into BLM's coffers and – as we now know – into the pockets of high-end Californian real-estate firms. Much of it was from the corporate behemoths of modern capitalism. So eager were Google, Apple and Microsoft to give to Black Lives Matter that at one point they almost donated millions to an entity called the Black Lives Matter Foundation, which had nothing to do with BLM proper (and was, incidentally, more pro-police).
Clueless right-wingers who castigate these firms for backing a 'Marxist' organisation entirely miss the point. Black Lives Matter was never a threat to those in positions of power. If anything, it has done most damage to those at the bottom, while allowing activists to buy houses and corporations to buy virtue.
For genuine progressives, the job of the next decade will be ridding ourselves of the neoliberal 'anti-racism' that BLM has left us with.
Tom Slater is editor of spiked. Follow him on Twitter: @Tom_Slater_
To enquire about republishing spiked's content, a right to reply or to request a correction, please contact the managing editor, Viv Regan.