No, Britain's education system is not racist
Ethnic-minority pupils are happier, more confident and more successful than their white peers.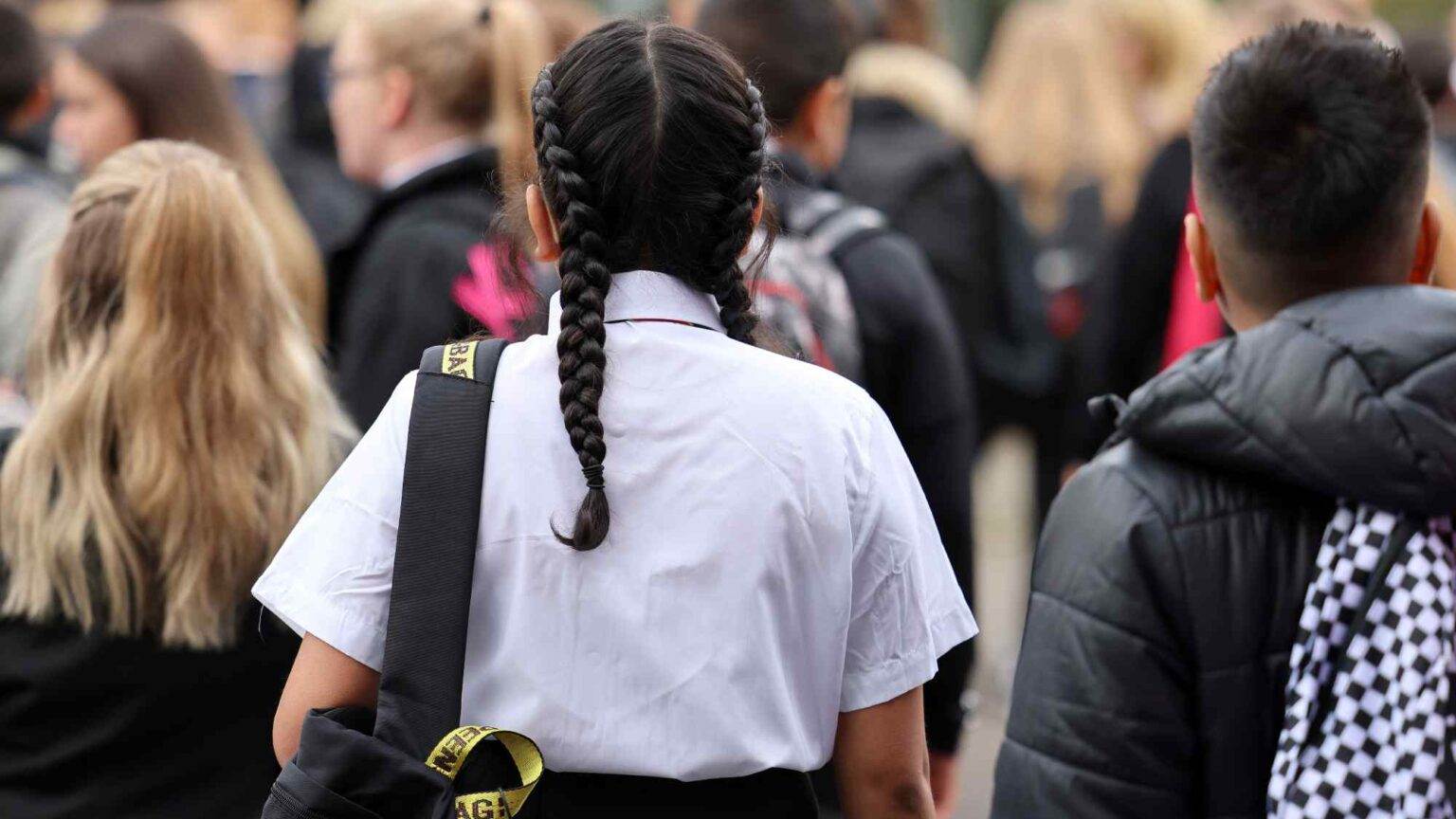 In yet another blow to those who think Britain is awash with white privilege and racism, a new UK government report has found that pupils from ethnic-minority backgrounds are happier, more academically confident and less likely to feel bullied than their white peers.
A survey of almost 9,000 families, commissioned by the Department for Education, has found that ethnic-minority pupils are far more positive than their white peers about school, show greater academic confidence and have better experiences in the classroom. Likewise, ethnic-minority parents have a far more positive perception of their children's wellbeing than white parents, and are more likely to say that they would encourage their children to consider taking A-levels.
The findings are certainly at odds with the miserable narrative peddled by Britain's grievance-industrial complex. As identitarians would have it, Britain's education system is rigged against racial and ethnic minorities. Like last year's Sewell report, this report exposes such claims of institutional racism as bunk.
Indeed, several non-white ethnic-minority groups are sailing ahead of their white British peers in terms of academic attainment. In the 2020-21 academic year, pupils of Chinese, Indian, Bangladeshi, Pakistani and black African origin achieved, on average, better results in eight GCSE-level qualifications than their white British peers. One would not expect such relative success if ethnic-minority pupils were being racially victimised by schools.
This report shows once again that educational outcomes in modern-day Britain are not determined by skin colour. Family structures, parental attitudes towards schooling, not to mention migrant optimism and minority appreciation for state-funded education, all play a far greater role in shaping pupils' educational achievements.
There is no doubt that a robust school culture based on hard work and discipline can lift educational standards. This has been demonstrated by the success of the highly disciplined, high-achieving Michaela School in London. Michaela's headteacher, Katharine Birbalsingh, has established herself as one of the most influential educationalists in Britain.
Birbalsingh has also highlighted the importance of parents to a child's educational achievement. Parents' role in overseeing their children's homework, or in monitoring their social-media habits, is crucial to success. While young people's educational outcomes are undoubtedly influenced by their in-school experiences, family life and family attitudes are just as crucial.
The UK has established itself as one of the most pro-equality and anti-discrimination countries on Earth. In fact, one of the greatest threats to the educational success of ethnic-minority pupils is not posed by (non-existent) white supremacists. It is posed by ideologically motivated teachers, who encourage ethnic-minority pupils to think of themselves as victims of institutional racism. This cultivates in pupils a sense of doom, gloom and impotence, and puts them off education. After all, if ethnic-minority pupils come to believe that the education system is so heavily rigged against them, why would they bother trying at school?
Such a pessimistic, race-obsessed narrative is also, as this new report shows, totally at odds with reality. Britain is a land of considerable educational opportunity, and it's high time we recognised that.
Rakib Ehsan is a research fellow at the Henry Jackson Society. His book, Beyond Grievance, is available to pre-order on Amazon.
To enquire about republishing spiked's content, a right to reply or to request a correction, please contact the managing editor, Viv Regan.