Why Hunter Biden's laptop really matters
The real scandal was the elites' ruthless and authoritarian attempt to bury the laptop story.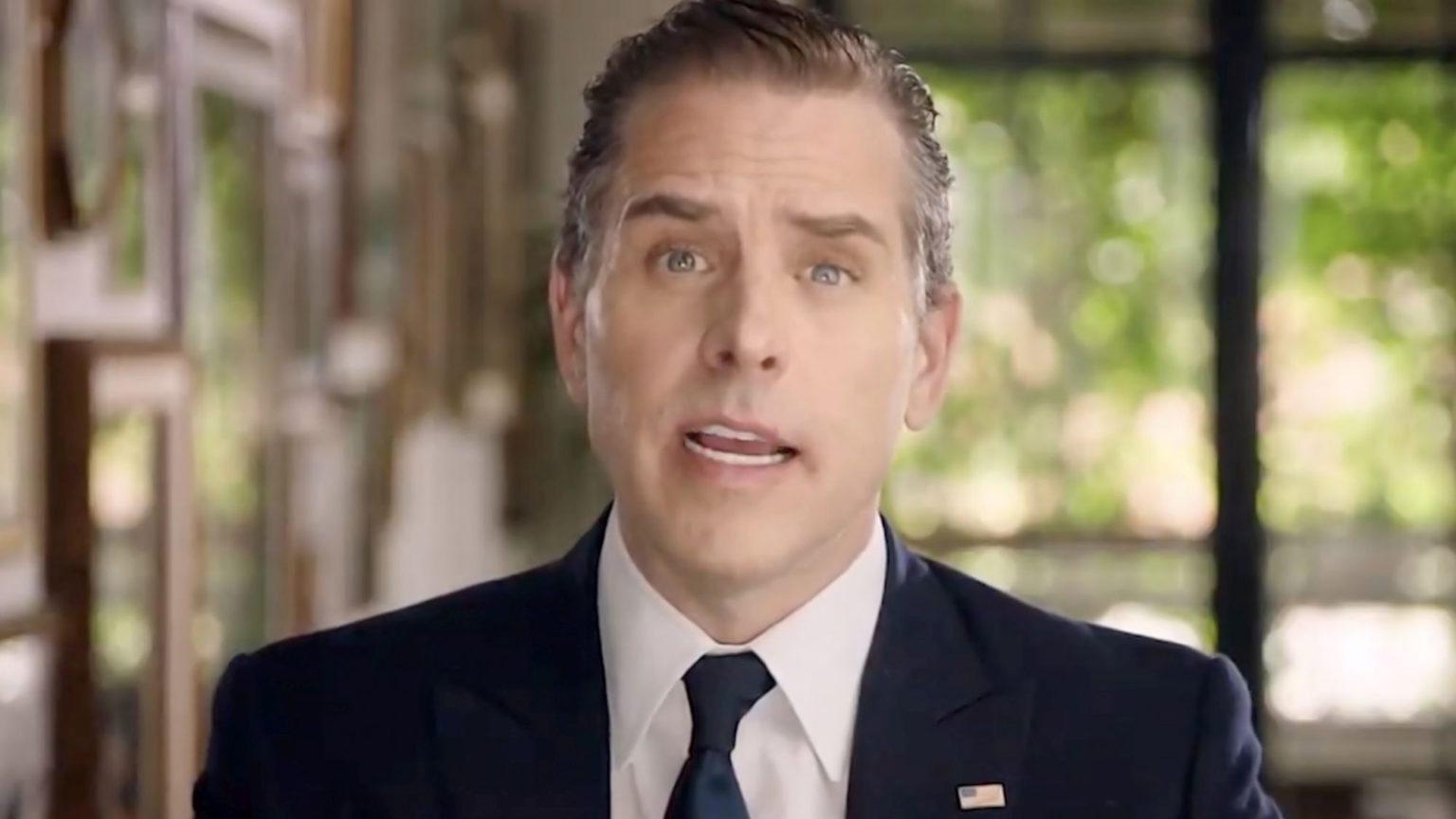 The real Hunter Biden laptop scandal is not the laptop itself. It isn't the sordid contents of this computer that was dumbly handed in to a repair shop in Delaware. It isn't the fact that the hard drive contains lewd images of Hunter and others doing drugs and having sex. It isn't even the fact that the laptop contained a trove of emails showing that Hunter was not averse to namedropping daddy – who was then vice-president in the Obama administration – to secure sweet deals with foreign businesses. No, it's the fact that America's media elites studiously ignored the whole damn thing and even flat-out censored it. The scandal is the fact that the scandal was buried, on the grounds that nothing, not even the truth, could be allowed to scupper Joe Biden's ascendancy to the White House.
The laptop scandal is back in the news. And for quite extraordinary reasons. The New York Times, finally, 18 months after the laptop story first broke, following months and months of America's liberal elites running the other away the minute anyone mentioned this cursed computer, has confirmed that the laptop is real. Buried a thousand words into a long report on federal authorities' investigation into Hunter's business antics, the Gray Lady casually mentions emails 'obtained by the New York Times from a cache of files that appears to have come from a laptop abandoned by Mr Biden in a Delaware repair shop'. These emails, says the Times, are 'authentic'. No shit, Sherlock.
This is an about-face of epic proportions. This is the same NYT that cast doubts like confetti on the Hunter laptop story when it was first covered by the New York Post in October 2020. It turned a blind eye to this explosive story of a presidential candidate's son leaving his incriminating computer in for repair. Or it just denounced the whole thing as a ' politically motivated dirty tricks campaign'. Yet now, quietly, and possibly with a hint of shame (if that's an emotion the NYT even knows), America's paper of record has fessed up that the whole thing was true. 'They're as slow as Joe! Sleepy New York Times FINALLY wakes up', says the Mail. The Babylon Bee went one better. 'New York Times announces they have finally confirmed the Watergate tapes are authentic', its headline said.
It really is worth reflecting on this scandal. No, not on Hunter's bad behaviour (that can wait), but on the way the elites colluded to ensure that this scandal did not blow up. The reaction to the New York Post's revelation of the laptop and its contents in October 2020 was astonishing, and chilling. Joe Biden and Donald Trump were fighting it out in the presidential election, and the broadsheet media, liberal broadcasters, political campaigners and billionaire overlords of the world wide web were not about to let a story about a laptop cast Joe in a bad light. So they squashed it. They even outlawed it. In an act of alarming anti-democratic intolerance – the seriousness of which many people have yet to grasp – the social-media oligarchs even prevented people from sharing the New York Post's story.
Twitter went so far as to lock users out of their accounts if they shared this piece of journalism that was clearly in the public interest. It locked the Twitter accounts of the actual White House press secretary, Kayleigh McEnany, and the New York Post itself. Here we had the spokesperson for the democratically elected president of the United States and the oldest continuously published daily newspaper in America being cast out of social media for the crime of sharing a story that was true. This was surely the most egregious, arrogant interference in democratic politics and press freedom carried out by corporate elites in recent times. Facebook, meanwhile, said it would limit sharing of the Post piece until its fact-checkers had a chance to pore over it. This is the same Facebook that happily allowed users to share all manner of media nonsense about Trump being a Russian asset who got a sexual kick from watching prostitutes take a piss in a Moscow hotel in 2013.
If Silicon Valley was autocratic in its response to the Post story, the traditional media were yellow-bellied. So fried were they by their hatred for Trump, by their determination to ensure that Bad Orange Man didn't get a second term, that they abandoned every single principle of journalism in response to the laptop tale. CNN reporter Alexis Benveniste cockily declared that 'the media world has largely ignored the Post's Hunter Biden story'. Terence Samuel, managing editor for news at National Public Radio, was asked why NPR wasn't covering it. 'We don't waste our time on stories that are not really stories', he said. When more than 50 former intelligence officers wrote a letter suggesting the laptop story was Russian disinformation, the pliant media lapped it up. The laptop story has all 'the hallmarks of a Russian disinformation campaign meant to influence the upcoming election', said the Huffington Post.
This was a truly extraordinary moment in the political life of the United States of America. A free-thinking daily newspaper published a fascinating report on the emails and behaviour of the then vice-president's son and it found itself shamed, blocked and defamed for doing so. Californian oligarchs, former members of the American deep state and virtually the entire opinion-forming set of the East Coast clubbed together to denounce the Post, ban it from Twitter, and rubbish its reporting as the handiwork of evil Ruskies. Yet some of them now admit the story was actually true, a fact that has been clear since at least December 2020, when federal authorities started investigating Hunter. What took place following the Post's breaking of the laptop story was a terrifying assault on media freedom, the right to dissent and truth itself.
That's the scandal here. Sure, the infamous laptop threw up some grim and worrying things, not least Hunter's ties to Ukraine through his work with the gas company Burisma, some of which is now being investigated. (Hunter's 'entangled business dealings are becoming hard to ignore', says the Guardian, after ignoring them for ages!) But it was the elites' brutal stomping on this story that should worry us more. It confirmed that the new woke elites will do whatever it takes to crush inconvenient facts, to bury stories and ideas and beliefs that pose a threat to their power or their interests. And it confirmed that Big Tech billionaires will happily engage in explicit political censorship to protect their allies and sponsors from scrutiny. If an established newspaper like the New York Post can be forcefully locked out of the 21st-century public square, just imagine what could be done to you or me if we ever happened upon some facts the elites would prefer to keep hidden.
Hunter's laptop is an embarrassment to Hunter and potentially to President Biden himself. It raises questions that must be answered. But the ruthless war on the laptop story waged by spies, corporate bosses and the shapers of elite opinion is a far larger problem. It should be seen as a very loud warning sign by those of us who believe in press freedom and democratic discussion.
No paywall. No subscriptions.
spiked is free for all.
Donate today to keep us fighting.
Donate online
Picture by: Getty Images.
To enquire about republishing spiked's content, a right to reply or to request a correction, please contact the managing editor, Viv Regan.