The Tories have let down the working class
The cost-of-living crisis will hit the poorest the hardest.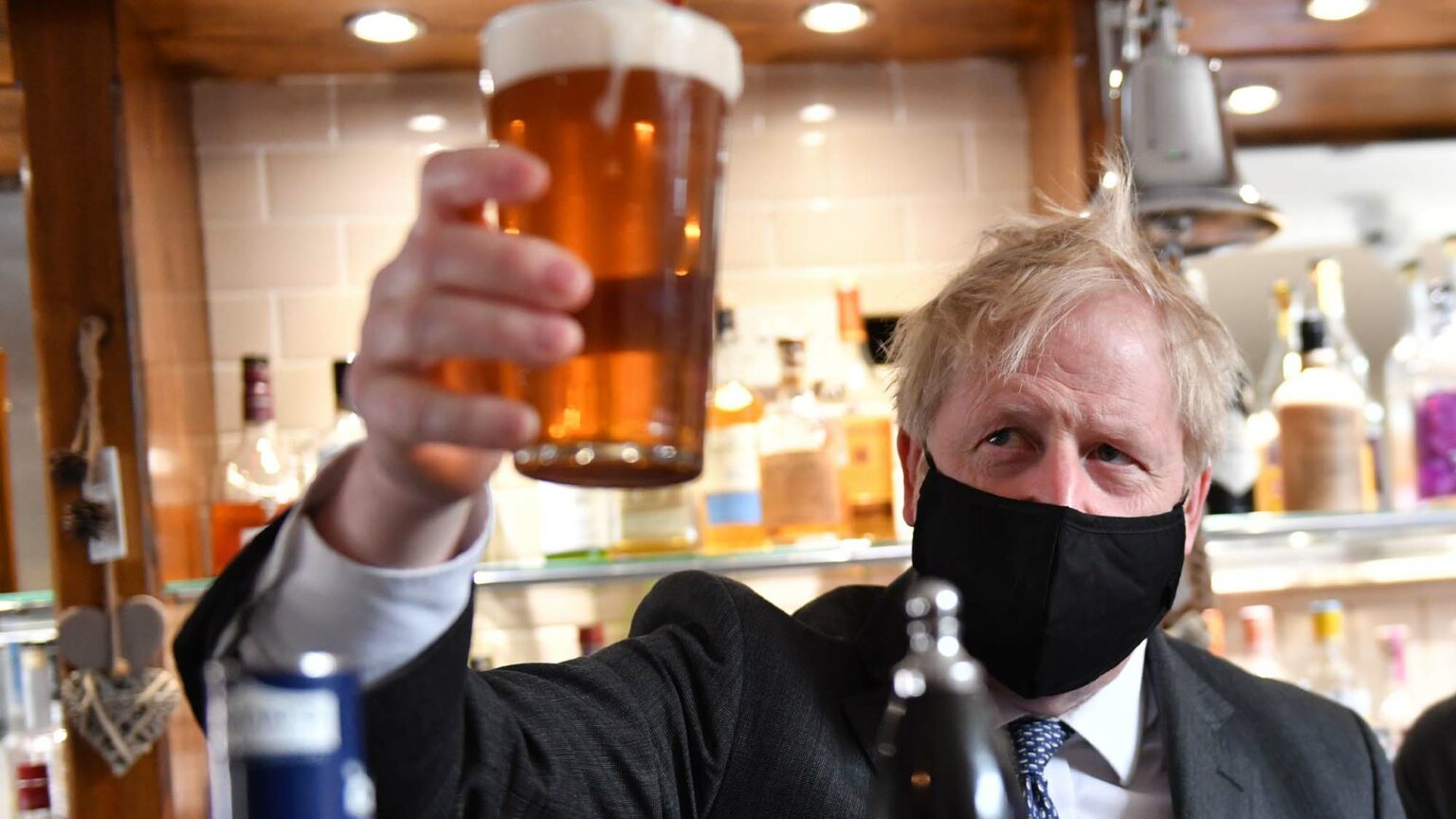 The working classes are under attack yet again.
Having weathered the storm of London-centric abuse and sanctimony over Brexit, and responding with a richly deserved two-finger salute at the ballot box, they now find themselves turned on by the very prime minister they catapulted to power in 2019.
Make no mistake, the cost-of-living crisis is ramping up a gear. Ronald Kers, the boss of food firm 2 Sisters, has warned that the cost of food could rise by up to 15 per cent this year. Food-price inflation is two percentage points above its historic average, and families are also facing the squeeze on energy. Research by the New Economics Foundation suggests that, by the end of next month, over 50 per cent of children will be living in households forced to forgo basic essentials.
Prime minister Boris Johnson seems determined to absolve his government of any responsibility, by blaming the coming hardship on the war in Ukraine. But he needs to face up to the role his own government has played in making life so much harder for the working classes.
In so many areas, the Tories are letting people down. Johnson's government has failed to capitalise on Brexit. It has failed to stand up for free speech. And it has failed to relieve the economic pressure on working-class voters.
Johnson promised to be a prime minister who was going to reject the political-class consensus and embrace freedom. Yet his government has turned out to be just as nannying and restrictive as its predecessors. Worse still, the pandemic-long Downing Street party season proved he thinks his own finger-wagging policies are rubbish, too. At least Theresa May – with her beige furniture and 'small sweet sherry at Christmas' vibe – lived by her own dismal doctrine of playing it safe.
The cost-of-living crisis is a real and serious problem for many families, some of whom will have been tempted by Johnson to vote for the Tories for the first time at the last election. Plenty will be seriously irritated by the government's refusal to tackle this crisis properly. Inflation in the UK has reached its highest level for nearly three decades, with the Office for National Statistics announcing that the Consumer Prices Index hit 5.5 per cent in January, up from 5.4 per cent in December. Johnson's administration seems bizarrely committed to allowing this trend to continue, simultaneously taking decisions to hike taxes and restrict people's behaviour in ways that will make life, particularly for the least well off, even more difficult.
'Don't drink this, don't smoke that, don't go there.' The Johnson government's narrative is one of finger-wagging interference, from plans to ban buy-one-get-one-free (BOGOF) offers, as part of its anti-obesity strategy, to 'encouraging' the purchase of expensive heat pumps and electric cars as part of drive to Net Zero. Such policies no doubt soothe their troubled public-school-educated consciences. But the implications of these policies for ordinary households up and down the country are very serious. And it leaves such a sour aftertaste, too – there is little less attractive than posh people telling poor people what to do.
Take the family shopping bill. Prices are sky-rocketing. The cost of food and drink shopping per household is set to increase by £320 between now and 2024. Public Health England estimates that households save on average £72 per year using BOGOF deals. So why is this government even considering making such such deals illegal? Does it really think individuals are unable to choose for themselves what to eat and when?
It's deeply disappointing that Boris Johnson has abandoned the live-and-let-live attitude that once made him popular. Many voters will be simply amazed by the transformation he has undergone in office. It should be no surprise that his poll ratings have slumped – telling people what to eat and what to drive is not what he was elected to do.
When the electoral punishment arrives, the Tories won't be able to say they weren't warned. It is time for the government to bin the bans, and re-focus on the issues that matter. Pointlessly interfering with people's lives could seriously damage this government's health.
Tim Dawson is a writer and journalist. Follow him on twitter @Tim_R_Dawson.
To enquire about republishing spiked's content, a right to reply or to request a correction, please contact the managing editor, Viv Regan.