Stop blaming women for men's crimes
No, it was not an 83-year-old woman who killed Susan Leyden. Stop lying to us.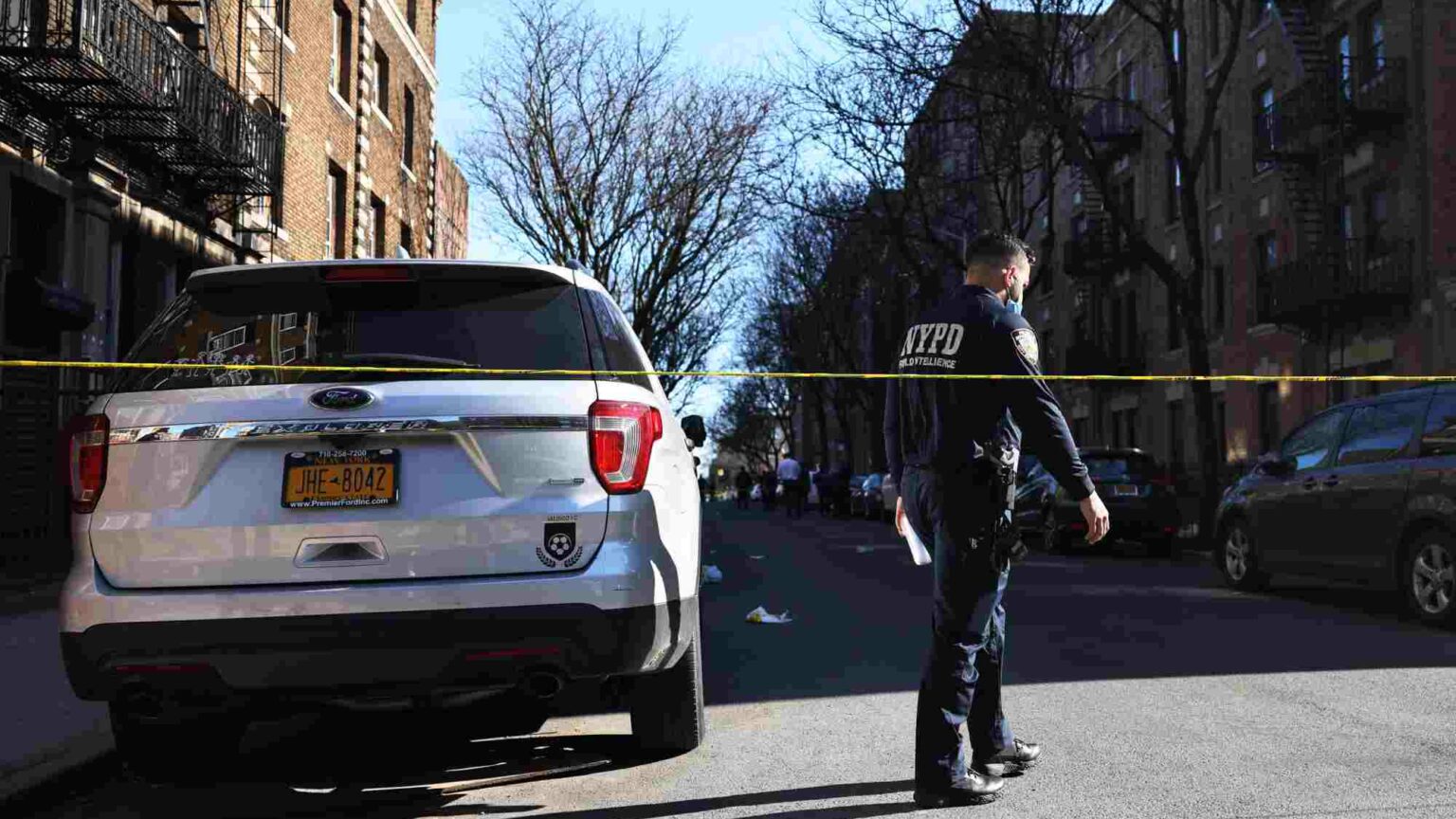 For a solid five minutes this week, I believed that an elderly woman in New York City had killed and decapitated another elderly woman. I believed it because it was in the papers. It was there in black and white. In the apartment of this '83-year-old Brooklyn woman', the New York Times reported, cops found the decapitated head of Susan Leyden, a 68-year-old lady who had gone missing. Police became suspicious of the 83-year-old woman and so they 'searched her apartment', the BBC said, wherein they found 'a human head'. A few days later, not far from this seemingly evil woman's apartment, they also found Ms Leyden's leg and torso. Grim. And surely unprecedented. When was the last time a very old woman was alleged to have killed and then gruesomely dismembered another woman?
Then it hit me. I got to the very final line of the BBC report and saw these words – this 83-year-old 'now identifies as a transgender woman'. I got further into the NYT piece, too. Its headline may have said 'She Killed Two Women. At 83, She Is Charged With Dismembering a Third', but then came this killer line: '[she] was listed as male in earlier court records but now identifies as a woman.' So it wasn't a woman. It wasn't an 83-year-old lady who somehow summoned up the wickedness and the power to allegedly kill and horrifically mutilate a 68-year-old woman. It was a man. The NYT's headline was a flagrant lie. So was the BBC's entire account of this 'woman', she, allegedly killing Ms Leyden and then brutalising her corpse. I had been told, in no uncertain terms, that a woman killed a woman, and it was completely untrue.
This is the horrifying story of Harvey Marcelin (the name should have been a giveaway), who has been charged with second-degree murder and concealment of a human corpse in relation to the death of Susan Leyden. Mr Marcelin has killed before. Women, of course. In 1963, he was convicted of first-degree murder for shooting to death his girlfriend in Harlem ('she was convicted of first-degree murder', the New York Times lies). In 1985, less than a year after he was released from jail, Mr Marcelin stabbed another woman to death ('she pleaded guilty to first-degree manslaughter' in that case, lies the NYT). And now he – he – is charged with murdering a third woman and scattering the poor lady's body parts across Brooklyn. Yes, we must await the outcome of Marcelin's trial for killing Ms Leyden, but we can say with certainty that this man, this male, this serial killer of women, is a lowlife.
This case is horrifying for two reasons. First and foremost because a woman has been killed and dismembered. That is appalling and it is essential that justice is done. But it's also horrifying because the media are refusing to tell us the truth about it. The alleged murderous terror visited upon Ms Leyden is being compounded by the lies that the respectable press is now wilfully spreading about the circumstances of her death. They're saying, falsely, that she was allegedly killed by a woman. They are implicitly downplaying the gravity of this terrible incident by depicting it as essentially a scrap between two old ladies. Someone speed-reading a newspaper could be forgiven for thinking 'Wow, that sounds like an argument that got out of hand', when in truth what seems to have happened is that a man terrorised and butchered a woman. The evil of what Ms Leyden appears to have endured is aggravated by the media's misinformation about it.
We now know just how devoted the media elites are to the cult of transgenderism and to the diktats of wokeness. So committed that they are willing to elevate the feelings of a man who has murdered women above the truth of what happened to Ms Leyden. And we're not talking about Jezebel or Novara Media or some other bourgeois online outfit that has drunk every drop of the Kool Aid about people with dicks being women if they want to be. No, we're talking about the New York Times and the BBC. We're talking about the Old Gray Lady – Old Gray Non-Binary Person, perhaps? – whose motto is 'All the News That's Fit to Print'. We're talking about the actual public broadcaster of the United Kingdom, which supposedly adheres to the Reithian principles to inform and educate.
Two of the most established media institutions in the Western world are misinforming their readers, telling us that a woman murdered a woman, because they now put ideology before truth. They put being politically pure before reporting the facts. We should not underestimate how serious this is, what a betrayal of journalism it represents. It is so clear now: the ideology of woke poses a very real, very grave threat to truth, objectivity and the gathering and dissemination of accurate information.
It is the moral choice made by the BBC and the New York Times – and others – that feels most disturbing. They have decided that the feelings of Mr Marcelin count for more than the truth about Susan Leyden's violent demise. They have judged that Mr Marcelin's deranged belief that he is a woman carries more moral weight than the late Ms Leyden's right to have the truth told about the circumstances of her death. In the identitarian hierarchy built by the influential adherents to wokeness, the emotional needs of a murderous male take precedence over the experiences of a brutalised woman. Not only journalistically but morally too, from the perspective of basic human decency, this is one of the most warped judgements an institution can make. They have sacrificed a woman's truth to the narcissistic delusions of a violent man. Like religious fanatics, they believe their articles of faith are holier than the realities the rest of us see with our own eyes.
This is not an isolated incident. The ideology of gender self-ID means that media outlets and actual courts of law are recording crimes committed by men as crimes committed by women if the man in question – the assaulter, the rapist, the murderer – claims to be a woman. Police Scotland, for example, recently said they would record rapes as having been committed by women if the rapist identifies as a woman. This is an offence against truth, reason and the very ability of society to record crimes and to understand the problems that it faces. It is also deeply insulting to the victims of male violence, who could find themselves forced in court to refer to the man who brutalised them as 'she'. We need to stop pinning men's crimes on women. More importantly, we need to overturn the mad idea that anyone who claims to be a woman is a woman. And we need to stop lying. BBC, NYT and all the rest of you: stop spreading misogynistic misinformation.
Brendan O'Neill is spiked's chief political writer and host of the spiked podcast, The Brendan O'Neill Show. Subscribe to the podcast here. And find Brendan on Instagram: @burntoakboy
To enquire about republishing spiked's content, a right to reply or to request a correction, please contact the managing editor, Viv Regan.