Tony Sewell is dead right about race
The life chances of ethnic-minority Britons are not determined by racism. Why is it verboten to say this?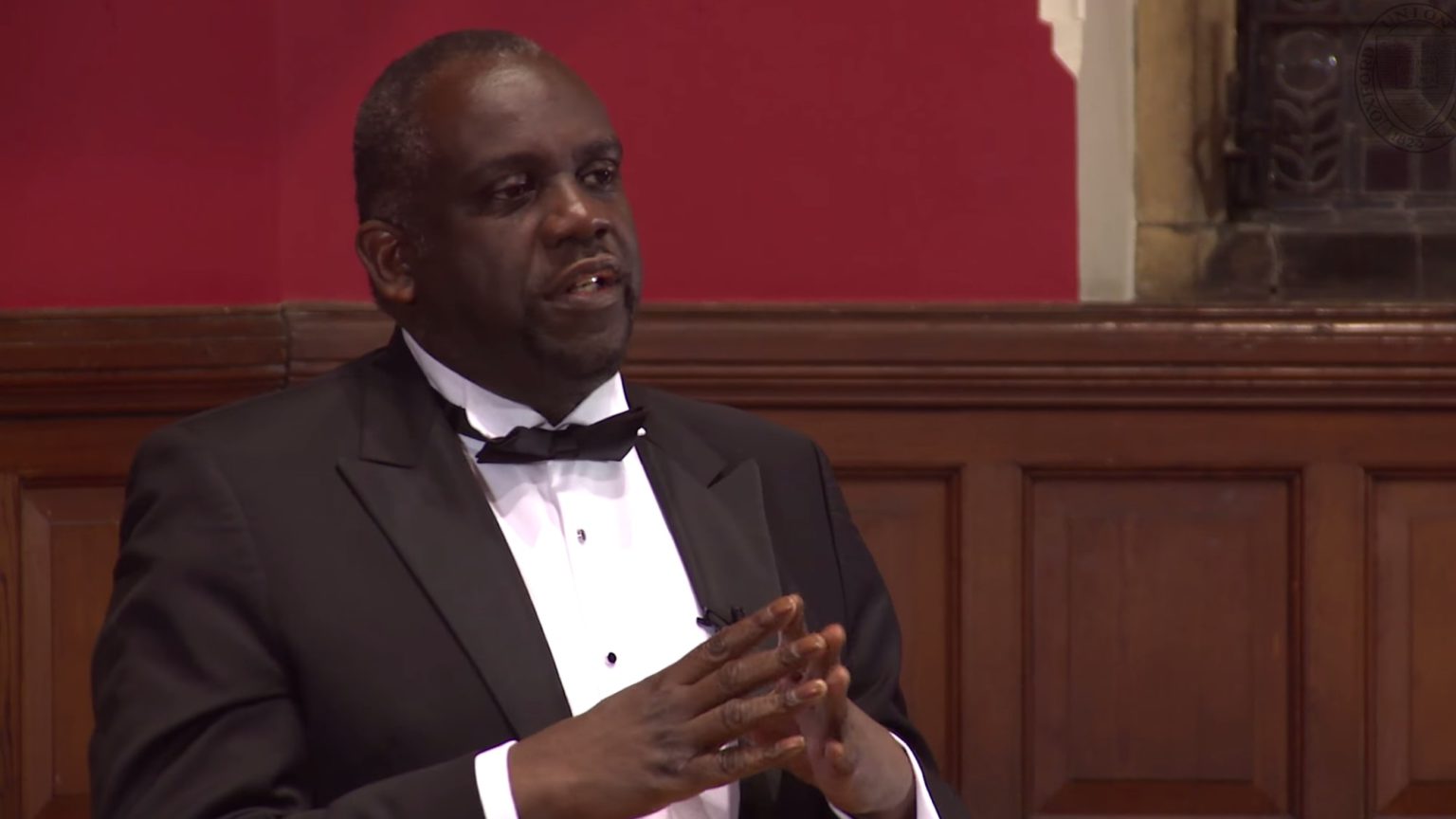 Dr Tony Sewell, chair of the UK government's Commission on Race and Ethnic Disparities (CRED), revealed this week that the University of Nottingham had withdrawn its offer to award him an honorary degree. This is a shameful development in British race relations.
Nottingham University decided to offer Sewell an honorary degree back in late 2019. But in December last year, the university reportedly informed him that the offer had been withdrawn because he had become the 'subject of political controversy', following the publication of CRED's landmark report on UK race relations in March 2021.
This move by the University of Nottingham is wrong-headed on several fronts – and Sewell himself has blasted it as 'cowardly'. Any 'controversy' caused by the race report was largely contrived. As soon as it was published (and indeed before), an unholy alliance of metropolitan liberals and racial identitarians dismissed it as a poisonous document. They dishonestly claimed that it denied the existence of racism in the UK.
In truth, Sewell's race report offered an important contribution to Britain's race-relations debate. It challenged tired and outmoded orthodoxies surrounding racial and ethnic disparities in modern-day Britain. Racial disparities, where they exist, are all too often simplistically framed as direct products of institutional discrimination and systemic racism. Sewell's report, in contrast, emphasised many often overlooked factors that shape the life chances and personal development of ethnic-minority Britons – such as family structure, which tragically continues to be ignored as an issue in British politics.
The Sewell report struck the balanced view that while racism remains a 'real force in the UK', the UK is nonetheless one of the most successful multi-ethnic democracies in the world. The fact that Sewell is now supposedly the 'subject of political controversy' is more reflective of the grievance-fuelled worldview of his detractors than the contents of the report his commission published. Take for instance the response of the UN Working Group of Experts on People of African Descent, which last year urged the UK government to reject the Sewell report on the bizarre grounds that it attempts to 'normalise white supremacy'. Put simply, this is bonkers.
The reality of the matter is that Sewell has done more than his fair share to challenge racial disparities, creating opportunities for young ethnic-minority Brits from relatively disadvantaged backgrounds. Through his charity, Generation Genius, Sewell has provided many young, deprived ethnic-minority Britons with a route to some of the UK's top educational institutions. And he has worked to ensure that talented ethnic-minority students have the knowledge and expertise to build successful careers in Britain's science and technology sectors. These do not strike me as the actions of a man who is trying to sustain the imagined structures of 'white supremacy' in British society.
Nottingham University's withdrawal of Sewell's honorary degree seems to show that if anyone deviates from the identitarian script, they will be punished. It doesn't matter if that person has a proven track record in anti-racism and in improving the lives of disadvantaged ethnic-minority people. What matters is whether a person toes the line.
One aspect of Sewell's work that seems to have particularly drawn the ire of identitarian campaigners is that he has encouraged many young people to exercise personal responsibility and individual initiative in order to overcome adversity and to progress in life. Because of this, he has been accused of being the establishment's 'token black man' and of betraying the 'anti-racism' movement. Racial identitarians, it seems, would happily keep all non-white people locked in a perpetual state of hopeless victimhood.
The UK government is set to publish its official response to the CRED report later this week. I hope it recognises the value of the Sewell commission's intervention in Britain's race-relations conversation. While most in academia, the public sector and other wings of the establishment are quick to blame every single racial disparity on discrimination, the government must recognise that, as Sewell's report argues, a myriad of social, economic and cultural factors feed into racial and ethnic disparities in Britain.
Sewell deserves great credit for his attempts to maximise the potential of young ethnic-minority Britons – and for challenging the divisive racial identitarianism that is holding so many people back.
Rakib Ehsan is a research fellow at the Henry Jackson Society. His book, Beyond Grievance, is available to pre-order on Amazon.
To enquire about republishing spiked's content, a right to reply or to request a correction, please contact the managing editor, Viv Regan.