'Misogyny lessons' have no place in primary schools
London mayor Sadiq Khan's 'Have A Word' campaign could do lasting damage to small children.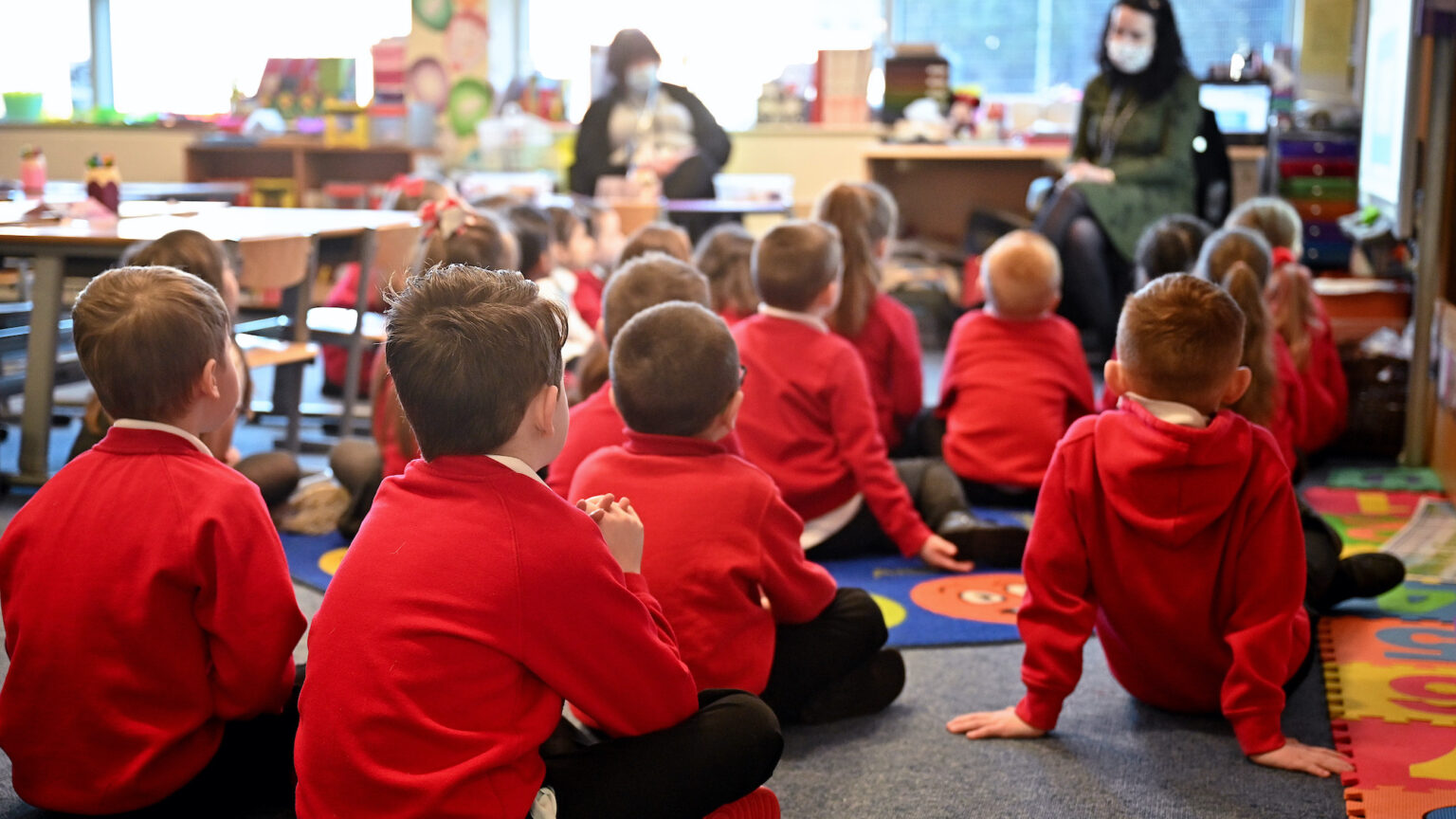 London mayor Sadiq Khan has launched a new campaign to tackle violence against women and girls. The 'Have A Word' campaign aims to change the behaviour of men and boys using schools, Premier League football matches, sports clubs, and TV and billboard advertising.
While launching the campaign this week, Khan soon drew attention to its key component – misogyny lessons in primary schools. 'We've got to start in primary schools in relation to relationship education for boys', he said. They would explore such questions as, 'What is a healthy relationship? What are appropriate and inappropriate attitudes and behaviour?'
Khan did not indicate which age groups will receive the misogyny lessons, though some reports have suggested they could be given to pupils as soon as they start school – at just four years old. As Khan put it, 'the reality is what can often begin as inappropriate attitudes and inappropriate behaviour can lead towards violence against women and girls'. In other words, boys will grow up into wife-beaters and rapists unless the state intervenes to correct their thoughts at the earliest opportunity.
The Have A Word website gives a good indication of the ideas behind the lessons. It says they will focus on 'problematic behaviour' including 'disrespectful and harmful attitudes or actions'. It even gives some examples of the kind of behaviours that supposedly encourage and normalise violence against women, including the use of phrases such as 'boys will be boys' and 'drama queen'. And it concludes that male violence is 'structural' and a 'public-health issue' – which implies it is some kind of epidemic. In other words, these misogyny lessons represent yet another attempt to force highly disputed woke concepts into primary school classrooms.
In an interview on Good Morning Britain, Khan claimed his plans were merely about teaching children to have respect for each other and not be hurtful. But Khan is being disingenuous. Parents and schools have always encouraged kids to respect one another and not be hurtful. The misogyny lessons have a far more radical objective. They want to present common playground behaviour familiar to every child, such as name-calling, as something it is not: an encouragement to criminal, physical violence later in life.
The most pernicious aspect of the campaign, however, is that it will affect how young boys think of themselves. It is telling them to regard themselves as having a crazed predator within. It is telling them they're a kind of Jekyll and Hyde beast, who appears normal but is actually victimising girls without even being aware of it.
This message is unhinged. Does Khan really think blaming misogyny on innocent boys, barely capable of tying their own shoelaces, is acceptable?
Of course, there could be a cynical reason behind the launch of such a high-profile campaign. It allows London's mayor to distract attention from the Metropolitan Police's failure to get a grip on the real adult perpetrators of violent crimes against women. After all, that should be the primary focus of any genuine campaign to tackle violence against women – the arrest and prosecution of actual perpetrators, not misogyny lessons delivered to kids who haven't yet learnt to read or write.
Moreover, it is completely counterproductive to encourage young boys to see themselves as predators-in-waiting while teaching their female classmates to believe that they will grow up in the shadow of violent men. To do so at such a young age could cause deep and lasting damage.
So-called misogyny lessons should have no place in schools. Teachers should be cultivating children's knowledge and encouraging them to question their instincts and passions with reason and insight. Lessons should expand children's imaginations so that they're able to put themselves in others' shoes, and see the imperfections and flaws of the world around them, and think about ways to improve it. This is how education can be a genuinely civilising force. But Sadiq Khan is not interested in education. He's concerned only with social engineering and indoctrination.
It's time London's mayor stopped picking on small children and took some grown-up action to make women safer.
Gareth Sturdy is a physics adviser and former teacher.
Picture by: Getty Images.
To enquire about republishing spiked's content, a right to reply or to request a correction, please contact the managing editor, Viv Regan.