The police have lost their purpose
They seem more interested in virtue-signalling than actually tackling crime.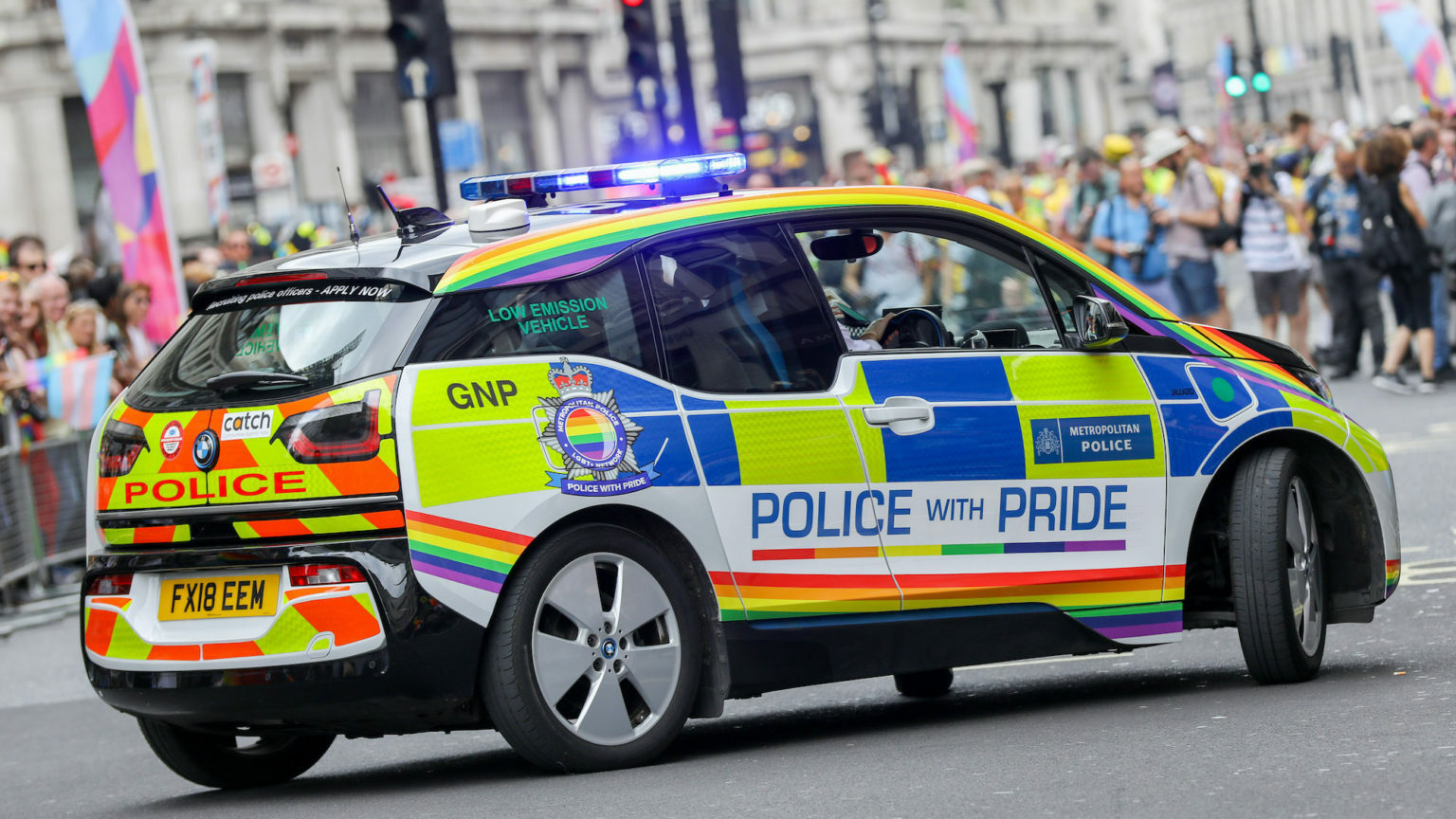 Are you a regular spiked reader? Then please consider making a Christmas donation. You can do so here. Thank you!
Public confidence in the police plunged in 2021.
The nadir was reached following the gruesome events of 3 March, when Wayne Couzens abused his position as a serving police officer to rape and murder Sarah Everard. Using the Covid lockdown as a justification for 'arresting' her, he then raped her, strangled her, set her body on fire and dumped the remains in Ashford, Kent. It was a killing that shocked the nation – not least because the perpetrator was a police officer.
The police then compounded matters when a vigil for Everard was held on Clapham Common. Officers responded with 'excessive force', breaking up gatherings of peaceful mourners because they were breaching lockdown rules.
The murder of Everard was not the only case to undermine public confidence in the police. In December, ex-policemen Deniz Jaffer and Jamie Lewis were both given jail sentences after pleading guilty at the Old Bailey to misconduct in public office.
This all stemmed from events in June, when they were serving police officers. Lewis and Jaffer had been assigned to guard a murder scene overnight, after sisters Bibaa Henry and Nicole Smallman were found dead at Fryent Country Park in Wembley. While there, they took 'selfies' with the bodies, and sent the photographs to two WhatsApp groups, referring to Henry and Smallman as 'dead birds'.
Worse still, the murdered women's families alleged that the police failed to take them seriously when they initially reported the women missing. Some, including Smallman and Henry's mother, suggested that this was because of their race.
Past botched investigations also haunted the police this year. The mishandling of the 2014-15 investigation into serial killer Stephen Port, who murdered four gay man in Barking, led to allegations of systemic homophobia in the Metropolitan Police. An inquest in December found that there had been 'fundamental failures' in the investigation into Port and that three of his victims could have been saved had he been investigated properly.
In June, the independent public inquiry into the murder of Daniel Morgan in 1987 concluded that the Metropolitan Police were 'institutionally corrupt' for their failed investigation into his murder. The inquiry openly criticised Cressida Dick, the current head of the Metropolitan Police, for obstructing its progress.
So what's behind this crisis of policing? One common explanation is austerity. Cuts to police budgets, the argument goes, mean that there are simply fewer resources to allocate to investigations.
Another explanation is that police are suffering from various forms of 'systemic' or 'institutional' prejudice. This idea dates back to the 1999 Macpherson report into the murder of Stephen Lawrence. In it Macpherson claimed that the police possessed unwitting biases that negatively impacted on their ability to do their job. He accused the force of being in the grip of 'institutional racism'.
Perhaps there is some truth to these explanations. But we also need to talk about what the police are actually doing nowadays instead of investigating and preventing crime. Today, in spite of austerity, the police seem more present in our lives than ever before. In London, for instance, it has become normal to see large numbers of Police Community Support Officers on the street looking out for anti-social behaviour.
The police also seem to have found enough time and manpower in recent years to document and record thousands of 'non-crime hate incidents'. Thankfully, this practice was declared unlawful in December at the Court of Appeal following a legal campaign waged by Harry Miller, a former policeman who was himself investigated over a non-crime hate incident.
What's more, during the lockdowns, the police busied themselves with monitoring practically every aspect of everyday life, often going far beyond what the law demanded.
Yet, as the police have become more active in our everyday lives, the number of actual crimes being solved has fallen. Indeed, the 'sanction-detection rate', which measures the rate of recorded crimes which result in some kind of formal disposal, has been falling for several years.
Many have also noticed that the police have become visibly woke. It is easy to point and laugh at their sillier moments of virtue-signalling – the rainbow-coloured police cars, or the officers kneeling at Black Lives Matter protests. But these moments hint at an institution that no longer knows what it is for. We have police forces that are almost embarrassed to police.
The crisis in policing should make us think long and hard about the role we want police to play in society and what their priorities should be. In 2022, perhaps they should try to regain our trust by doing their jobs – rather than posing for photos in front of a Pride flag.
Luke Gittos is a spiked columnist and author. His latest book, Human Rights – Illusory Freedom: Why We Should Repeal the Human Rights Act, is published by Zero Books. Order it here.
To enquire about republishing spiked's content, a right to reply or to request a correction, please contact the managing editor, Viv Regan.