The defaming of Prince William
No he didn't say war is normal in Africa and Asia. That was woke misinformation.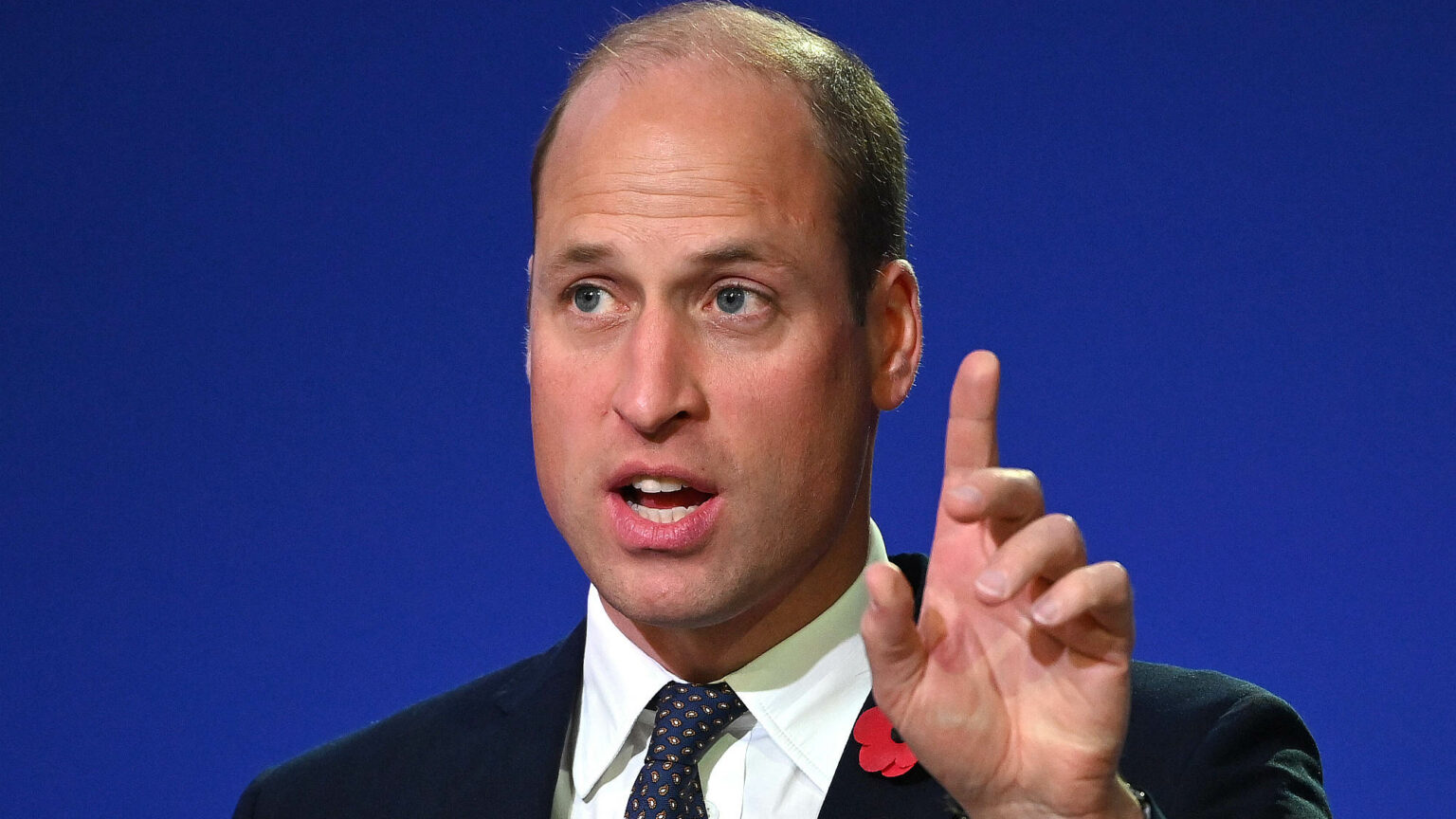 We need to talk about the woke misinformation that was spread about Prince William last week. Across the Twittersphere and on the pages of the PC press, the cry went out – the Duke of Cambridge is racist! How racist? This racist: during a visit to the Ukrainian Cultural Centre in London on Wednesday he said war might be normal for people in Asia and Africa, for those people in those strange, unstable, far-off lands, but it isn't normal for us here in Europe. And that, apparently, is why we're all so shocked by the war in Ukraine. White people fighting? How weird! 'His remarks invited a backlash', said one report, giving new meaning to the word 'understatement'.
Backlash? It was ferocious. The duke was denounced as historically illiterate, ignorant and, of course, 'racist af'. And it was all stirred up by woke reporters. 'Prince William Says War Is Normal In Africa and Asia', declared a headline in Jezebel. 'Ladies and gentlemen, presenting THE RACIST Prince William', said one journalist. Nadine White, race correspondent for the Independent, played a central role in exposing William's foul Africa- and Asia-bashing to the world. 'Prince William said it's rather normal to see war and bloodshed in Africa and Asia but not Europe', she said on Twitter, to no less than 22,400 likes. And of course the Meghan Markle fanclub piled in. Our kween was right to call out the racism of the royal family, they chirped. 'Slay those Windsors, sis!', etc etczzzz.
There was only one problem with these reports of William's racism – they were untrue. In the literal sense of that word. In the sense that no evidence whatsoever has emerged to back up the claim that William said those things. What did he actually say about Asia and Africa? So far as we know, nothing! There is no record of him even mentioning Asia and Africa. Here's what he actually said to the Ukrainian volunteers: 'Everyone is horrified by what they are seeing. The news every day, it's almost unfathomable. For our generation, it's very alien to see this in Europe. We're all right behind you.' No mention of Africans, no mention of Asians, no mention of race. It was all fake news.
William's point was clearly about generations, not races. 'For our generation', he said, war in Europe feels alien. In other words, where older Europeans experienced war in Europe – because many of them lived through the Second World War – younger Europeans have not. To twist this into a prejudiced princely comment about civilised Europe vs uncivilised Asia and Africa really is not on. Some hacks have apologised for their misreporting. Others are blaming their bullshit reportage on an initial PA report, which contained the line '[William] said Britons were more used to seeing conflict in Africa and Asia' (the author of that line has now retracted it). Others, like Nadine White, are still not backing down. Her tweet claiming that 'William said it's rather normal to see war and bloodshed in Africa and Asia but not Europe' is still up. Well, it does have nearly 9,000 retweets. Maybe retweets matter more than truth to the Independent?
Why does this story matter? Because it tells us some home truths – ugly home truths – about how wokeness operates. It confirms what a shut-off world identitarians inhabit, where all they can hear are their own voices, their own self-righteous cries, their own crescendos of denunciation against the latest person to be exposed as 'racist' or some species of 'phobe'. Such orgies of finger-pointing censure are clearly impervious to reason and even to basic facts. Even now, with William's actual words confirmed on film, the ripples of the woke set's mass hysterical accusation of racism continue to make themselves felt on social media. The defaming of the duke speaks to how swiftly disinformation can take hold in the echo chamber.
It also confirms how necessary racism is to racial grifters. They desperately need incidents of racism, proof of the continued existence of racial prejudice in every nook and cranny of society, in order to justify their role as the virtuous callers-out of hatred, as the saintly managers of race relations. They latch on to every claim of racism – however thin it might be – because this stuff feeds their technocratic egos, boosts their social authority, allows them to continue making moral mileage, and in some cases money, from the woke grift. This is why they bristle so furiously at the factually correct assertion that Britain is increasingly free of the racial hatreds of old, and why they are so reluctant to admit they got it wrong about Prince William – because nothing, not even the truth, can be allowed to interfere with their self-serving narrative about Britain being a racist hellhole full of racist poshos and plebs.
What we have witnessed is a new kind of 'fog of war'. Truth is the first casualty of war, they say, and that has definitely been the case here, with Prince William being falsely accused of using the war in Ukraine to have a pop at backward peoples in Asia and Africa. This, too, reveals just how poisonous the politics of identity can be. Here we had a senior member of the royal family expressing solidarity with Ukrainian volunteers and what does the woke mob do? It looms into view, screaming: 'Look, he hates black people!' And so was an important act of cross-border solidarity contaminated by the selfish needs and narcissistic concerns of the regressive new racial lobby. Nice.
No paywall. No subscriptions.
spiked is free for all.
Donate today to keep us fighting.
Donate online
Picture by: Getty Images.
To enquire about republishing spiked's content, a right to reply or to request a correction, please contact the managing editor, Viv Regan.