Putting Putin on trial is not a good idea
It's simply not going to happen – and agitating for it could make matters worse.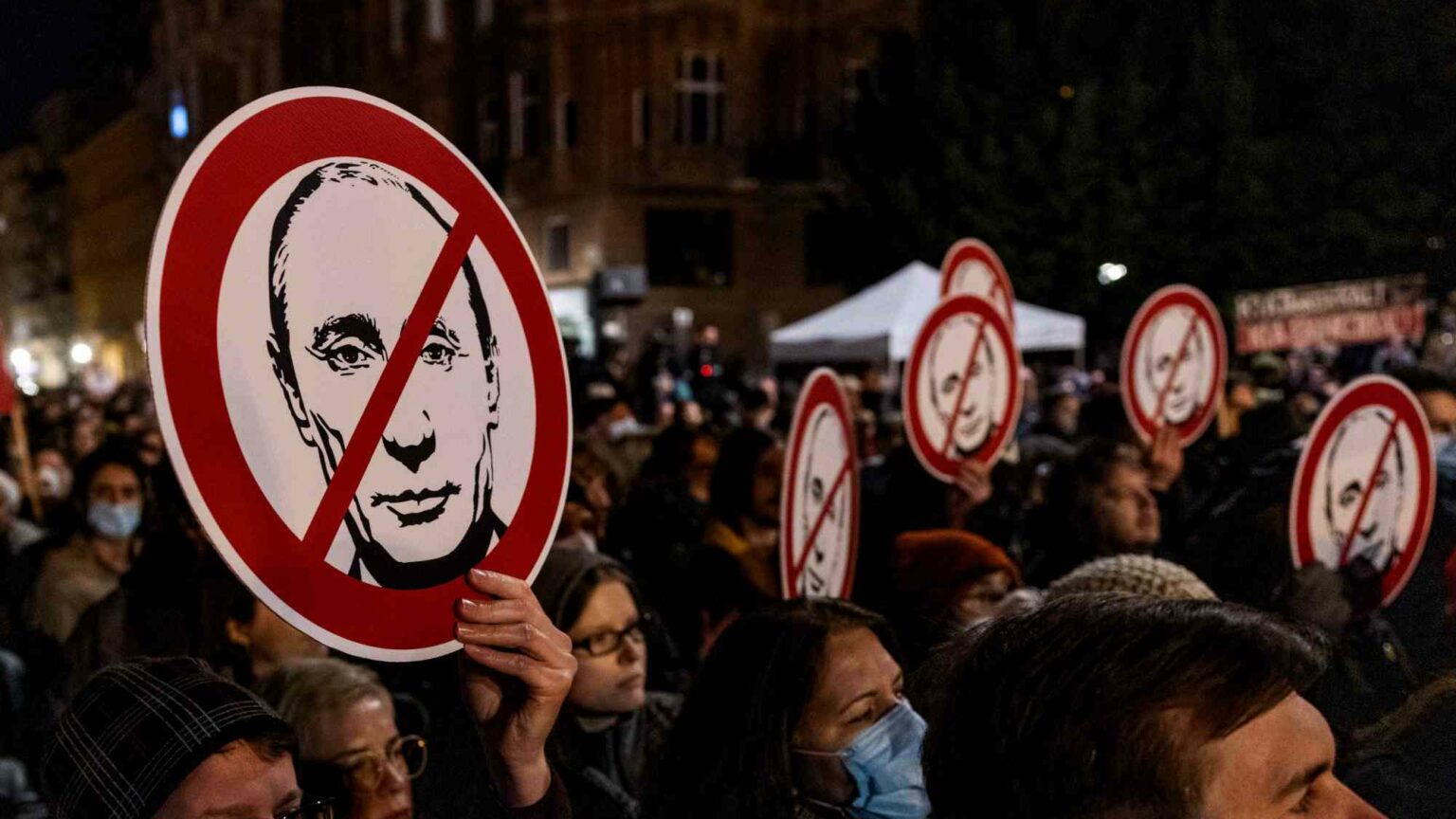 The International Criminal Court (ICC) has launched an investigation into Russia's invasion of Ukraine. The ICC's prosecutor, Karim Khan, began his investigation last week after 39 countries referred Moscow to the court.
Calls for legal intervention in the war have been widespread. In the UK, prime minister Boris Johnson, when pressing the ICC to investigate, said Vladimir Putin 'cannot commit these horrific acts with impunity'. Labour leader Keir Starmer has called for a Nuremberg-style tribunal to prosecute Putin for the invasion.
Last Friday, the Metropolitan Police even announced that they would be involved in gathering evidence about alleged war crimes in Ukraine (although given their recent track record in tackling burglary and rape, this probably won't worry Putin too much).
These interventions, however well meaning, will do nothing to help resolve the conflict and will not bring Putin to justice. Russia does not even recognise the remit of the ICC. While Russia signed the court's founding treaty – the Rome Statute – in 2000, it never ratified the agreement, and it withdrew formally from the ICC in 2016.
Putin also changed Russia's constitution in 2020 to grant Russian presidents and their families immunity from prosecution after they leave office, and to affirm that Russian law supersedes international law. Trying him in any international court or tribunal would require an amendment to the Russian constitution to allow for it. This is hardly likely to happen soon, if ever.
Even with respect to signatory states, the ICC has no powers to arrest a leader of a country. It regularly issues indictments that are ignored and then forgotten about. It also frequently has to resist allegations of political bias. Until relatively recently, it had only ever prosecuted leaders of African countries. Calls to prosecute Tony Blair or George Bush for the invasion of Iraq are rarely taken seriously. Its interventions have often been clumsy and mistimed. The issuing of arrest warrants against the Gaddafi family in 2011 arguably prolonged the conflict in Libya, by denying Gaddafi the chance to flee.
So, any ICC investigation is unlikely to have an effect on the ground in Ukraine. If anything, the impact of an investigation could be destabilising. Issuing indictments against Putin could intensify his impression that he has no way out of the invasion. He may be less likely to compromise if he believes he will be prosecuted as a war criminal if he backs down in Ukraine.
What's more, the reality on the ground in Ukraine is likely to remain difficult to establish for some time. The Ukrainian army has already been criticised for sharing videos of captured Russian soldiers, in apparent breach of international law. Of course, Putin's war is an unconscionable war of aggression. Sharing footage of soldiers is hardly in the same league. But this situation reminds us why we should always be wary of legalism when considering the conduct of conflict.
In the fog of war, there may well be unspeakable behaviour from both sides. Indeed, it would be surprising if either side emerged from this conflict without having made any moral transgressions. It would be unwise to create the impression that the institutions of international law were prematurely siding with one side in the conflict, no matter how egregious Putin's conduct appears to the rest of the world.
Some may be fantasising about Putin facing justice. But his comeuppance should come at the hands of the Russian and Ukrainian people, whose lives he has upended, rather than an international court. This conflict will not be solved by international law. It will require careful diplomacy. The issuing of indictments against Putin will do nothing to help. It could make things worse.
Luke Gittos is a spiked columnist and author. His latest book, Human Rights – Illusory Freedom: Why We Should Repeal the Human Rights Act, is published by Zero Books. Order it here.
To enquire about republishing spiked's content, a right to reply or to request a correction, please contact the managing editor, Viv Regan.