Shane Warne: a real sporting hero, not a 'role model'
We loved the Aussie legend for his superhuman cricketing prowess and all-too-human spirit.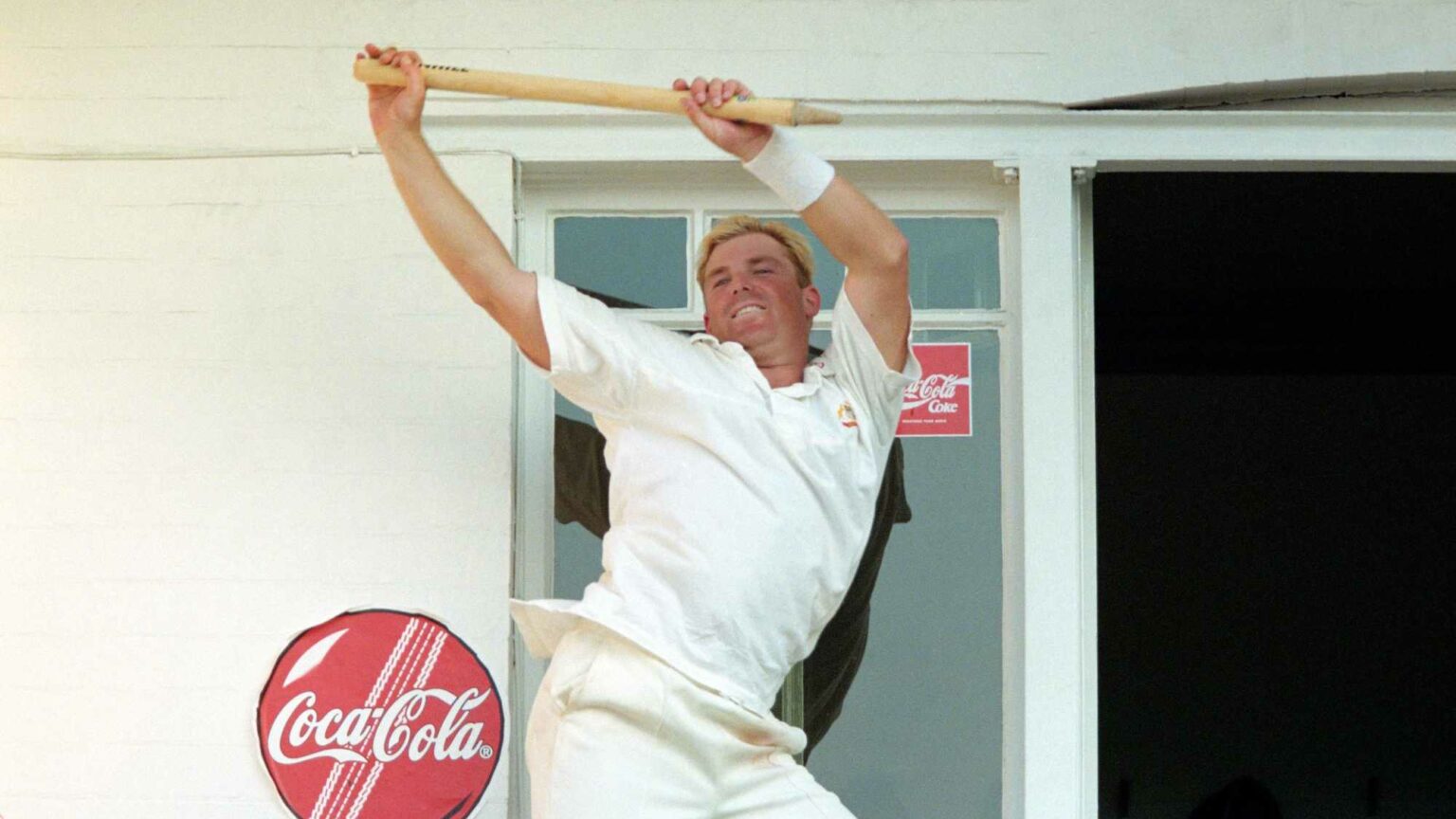 Shane Warne, the Australian legend who died on Friday, aged just 52, was the greatest bowler in test cricket history. He was a force of nature, a ball-spinning magician who could seemingly defy the laws of physics, a man of the people, a red-bull-and-vodka-loving, straight-talking / sledging street fighter of the allegedly sedate cricketing arena.
In short, Shane was a real sporting hero. Some might think it inappropriate to use the H-word to describe those who only play games with bat and ball, at a time when we are witnessing life-and-death heroics from people fighting for their freedom. But no other word will do for Warne, a sporting hero who inspired and entertained millions, who we could see as one of us but look up to as something we could never be. That was why countless fans who never met him were so moved by his loss last week.
So yes, Warne was a real sporting hero. But what the drinking, smoking, womanising, overweight, scandal-attracting Warne wasn't was any kind of a 'role model', trying to show us how we should live a righteous life off the playing field. And he was all the better for that.
The argument that leading sportsmen and women supposedly have a responsibility to act as role models, setting an example to the rest of us, has recently enjoyed a revival. In the UK, England's young star footballers have been held up as ideal role models for society, in everything from 'taking a knee' against racism to fronting a PR campaign against child poverty.
The fact is, however, that most fans don't want our sporting idols to show us how to live our everyday lives. We want them to take us out of that everyday banality, to show us something magical on another plane. That was what Warne did, like few other sportsmen and no other cricketer.
That Warne was destined for sporting-hero status was obvious from the first time we saw him in England, back in 1993. His first-ever ball in an Ashes test match will always be remembered as 'the Ball of the Century' – an extraordinary leg break that pitched in line with England batsman Mike Gatting's leg stump and then spun back all the way to hit his off stump. Even when replayed in slow-motion now, it seems impossible, almost like a trick of the camera. Gatting surely thought so – he stood in disbelief before his broken wicket before eventually walking off shaking his head. The batsman praised Warne as the greatest-ever cricketer last week. (As if to show it wasn't a fluke, Warne bowled England's Andrew Strauss with an even more outrageous leg break 12 years later.)
Warne would become the scourge of English cricket, taking more wickets in Ashes matches – 195 in 36 tests – than any other bowler, humiliating one England team after another, before triumphantly dad-dancing on the dressing-room balcony for the TV cameras, waving a stump like a trophy of war. Even when England finally beat the Aussies in the famous 2005 Ashes series, Warne and Co took revenge with a 5-0 thrashing the following year, before he retired.
Yet for all the heartache he caused them, it was a measure of the man that Shane Warne became by far the favourite Aussie among English cricket fans, beloved (and damned, of course) by the Barmy Army of travelling England supporters.
No, Warne was nobody's idea of a fashionable sporting role model, despite being by all accounts a loving father and loyal friend. So what? We didn't need him to tell us how to (mis-)behave, or what to think about social or political issues. The fact that Shane could not keep it in his trousers made no more difference to his sporting legacy than did his suggestion, on the Aussie version of I'm a Celebrity, that the human race was produced by aliens rather than evolution. People loved him for his superhuman sporting prowess, and his all-too-human spirit. He joked last year that, 'I thought if I smoked 100 cigarettes a day I could kill Covid. It didn't really work, I ended up on a ventilator.'
Warne died of a suspected heart attack on a lads' holiday in Thailand, at a time when Australia's joyless, lockdown-crazed authorities have seemingly done all they can during the Covid pandemic to crush the irreverent, larrikin spirit of their people. There are also moves afoot to further sanitise test cricket by cracking down on the 'sledging' – on-field verbal abuse of opponents – at which Warne excelled. We can only hope that he is not the last of the Aussie larrikins. But we can be pretty sure that there will never be another Shane Warne.
To me, Warne was always the cricketing equivalent of my international footballing hero, the late Diego Maradona. Neither of them were exactly conventional athletes, though both were the greatest players in their field. In a strange quirk of sporting history, Maradona and Warne were also both thrown out of their respective World Cups after failing a drugs test – for taking a slimming pill (Warne got his from his mum.) But as their legion of fans around the world always knew, nobody has made a pill that could let you dribble a ball like Diego, or spin one like Shane. RIP, the master.
To enquire about republishing spiked's content, a right to reply or to request a correction, please contact the managing editor, Viv Regan.