How we fell out of love with work
A hard day's graft is no longer a source of self-respect.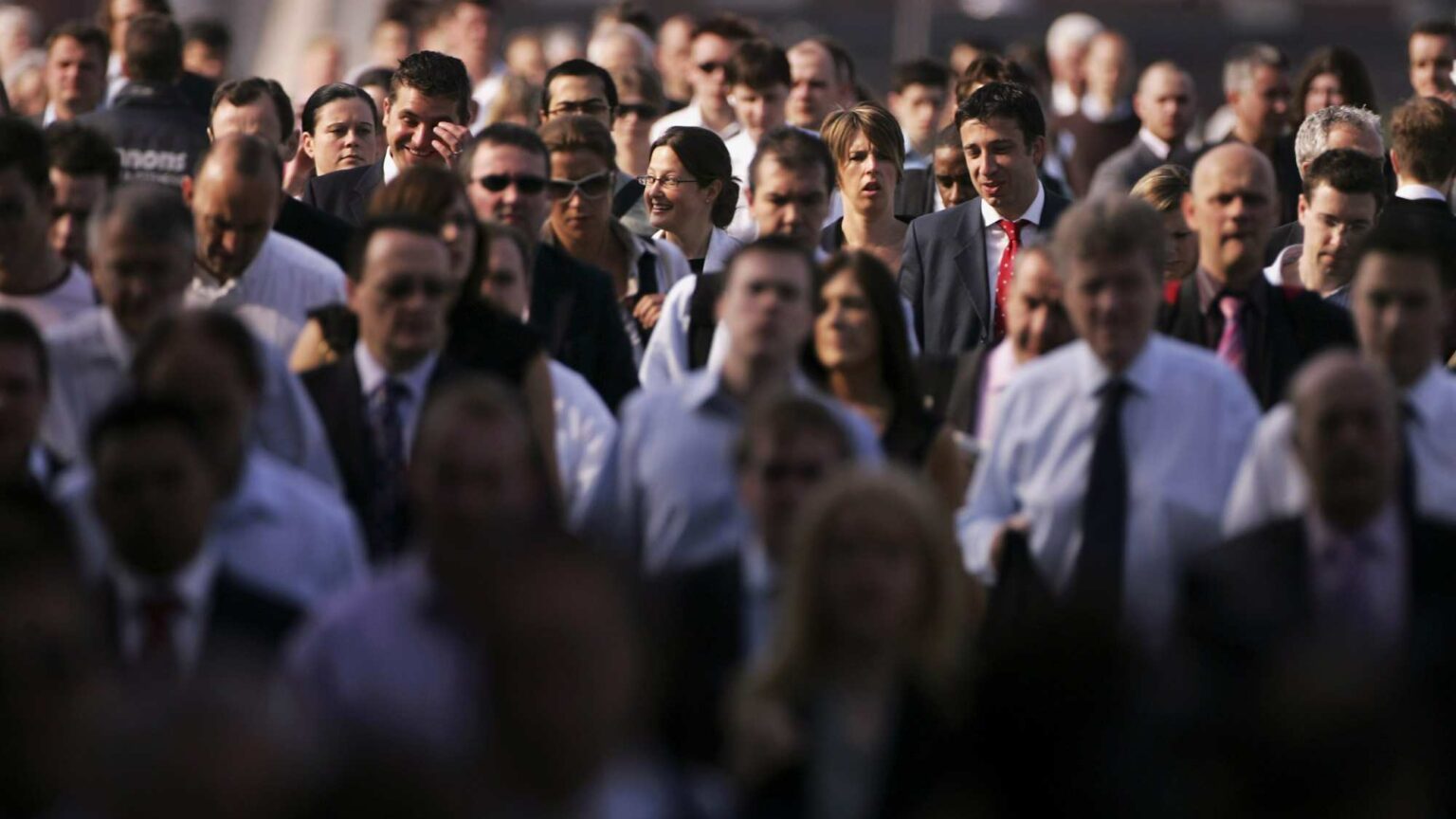 What has happened to work? It just doesn't seem to be valued by employees, employers or even the government anymore.
For example, in December last year, the government announced an extension of the sickness self-certification allowance from seven to 28 days. It did so on the grounds that it would reduce pressure on GPs during the Covid booster-jab campaign. Whatever the pros and cons of this policy in relation to Covid, there was hardly any debate over whether the government should encourage workers to take longer periods of paid inactivity. This suggests that society no longer values work in the way it once did.
An antipathy towards work seems to have developed in recent years. And it is not confined to what are seen as hard, lower-skilled or poorly paid jobs. Many white-collar jobs in professional occupational areas have long-standing retention problems. The Department for Education reported that, between 2012 and 2017, over 30 per cent of newly qualified teachers left the profession within five years of qualifying. Many more said they expected to leave within 10 years of qualifying.
The healthcare sector also faces a retention crisis. A British Medical Association survey in May 2021 found that just over a fifth (21 per cent) of doctors working in the NHS said they might leave within the next year.
The reasons given for leaving or wanting to leave most jobs are low morale, stress and burnout. Indeed, the Chartered Institute of Personnel and Development notes that stress is now the most common cause of long-term absence and the second most common cause of short-term absence, behind minor illnesses like coughs and colds.
The growth in stress-related work absence is not due to a deterioration in overall work conditions. Indeed, a report from the Resolution Foundation published last year confirmed that working conditions have improved beyond all recognition from 30 years ago. It also showed that, for both blue- and white-collar workers, overall job satisfaction has also hardly changed. The problem, according to the report, was that employees simply felt more 'used up' by their work.
Arguably, it is our changing view of work, and what it means to our sense of selfhood, that is the real driver here – not the work itself. In the past, the work ethic prevailed. We felt that through work we contributed to society and could develop a sense of self-respect and autonomy. Work was where we tested and judged ourselves and others.
But not anymore. Social and individual life has ceased to be organised around the work ethic. Instead, it is organised around the therapeutic. What matters now is not what you do, but how you feel about yourself.
The government's furlough scheme showed how little work is now valued. Introduced in spring 2020, during the pandemic, the government began paying employees a large proportion of their wages not to work. By 1 October 2021, a full 18 months later, 1.6million workers were still furloughed on 80 per cent of their pay – this despite the pandemic being largely behind us by this point as well as thousands of jobs remaining unfilled, companies closing for want of staff and wages rising faster than at any time within living memory. This is a disturbing trend. It suggests that a significant part of the working-age population prefer long-term inactivity on reduced pay to purposive economic activity on full pay.
But perhaps this shouldn't be a surprise, given the long-standing support on both left and right for the idea of a universal basic income (UBI). This entails paying everyone a basic income regardless of whether they are working or not. This effectively means putting large sections of the population out to premature pasture – not unlike a permanent furlough scheme. By encouraging society to see indolence on a par with purposeful work, a UBI disenfranchises, disconnects and disincentivises vast swathes of ordinary people.
What value work now has seems to lie in its therapeutic function. Managers have remarked that many young prospective employees now place more value on what support an employer offers for their mental health and wellbeing above their salary. This is backed up by the City Mental Health Alliance (CMHA), which reported that 91 per cent of students are more likely to apply to an employer that shows a commitment to supporting their mental health and wellbeing.
Seeing work in therapeutic terms changes the nature of the work contract. It is no longer a trade-off of a fair day's work for a fair day's pay. Instead, where, when, and how people work is increasingly dependent on how it makes them feel.
But the therapeutic ethos that now dominates work can never compete with the sense of fulfilment gained from purposeful productive activity – activity, that is, which contributes to our sense of self and our sense of society. In this way, paid economic activity is a source of personal self-worth and social solidarity.
Sadly, over the past two years, we have witnessed an intensification of the attack on purposive economic activity. Furlough or UBI schemes are no substitutes for work. Economic inactivity, whether sponsored by government handout or not, is still indolence.
Linda Murdoch is the director of careers and global opportunities at the University of Glasgow.
To enquire about republishing spiked's content, a right to reply or to request a correction, please contact the managing editor, Viv Regan.