How did Cressida Dick cling on for so long?
The outgoing Met chief presided over multiple egregious failings.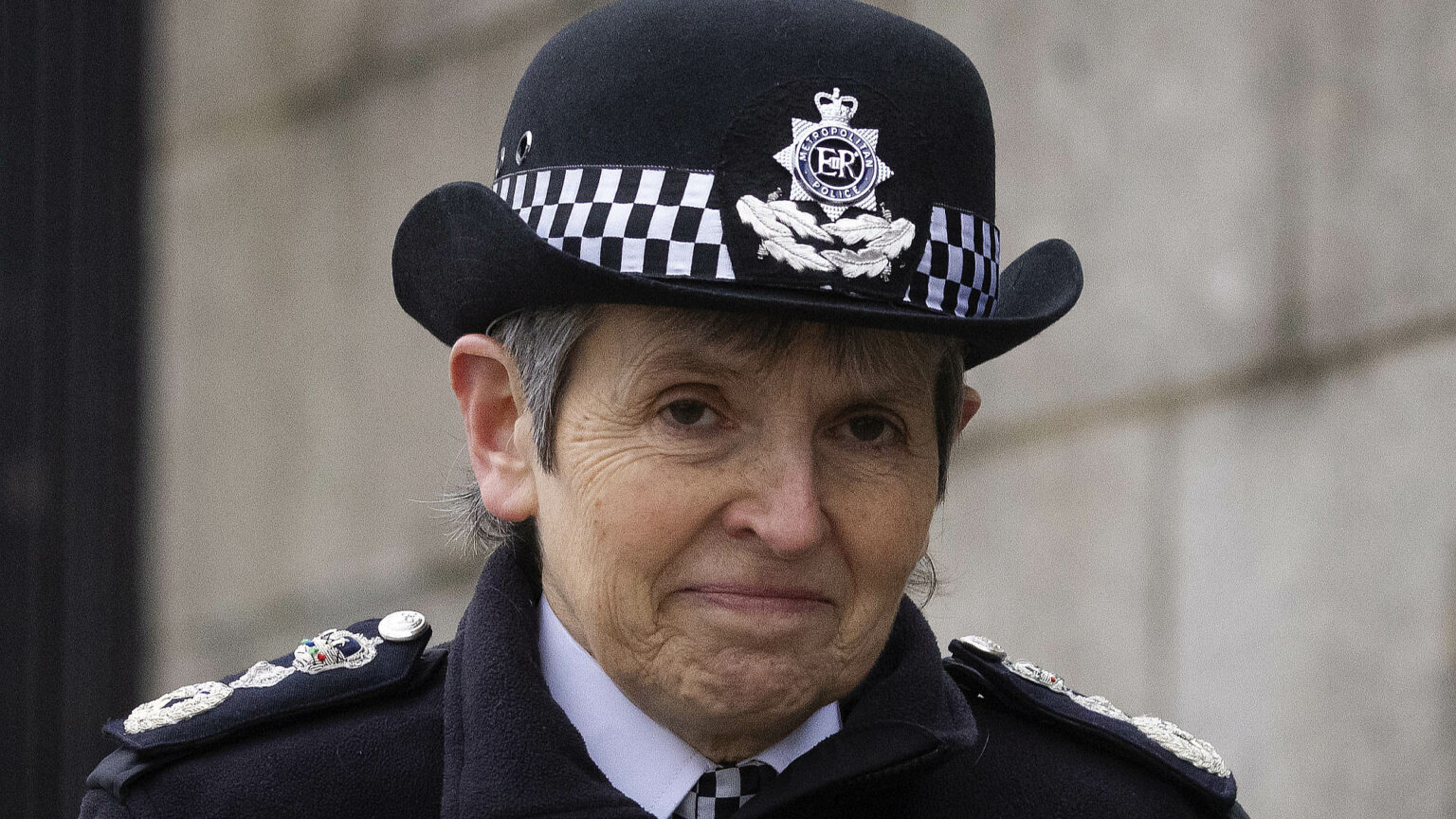 Cressida Dick's long-overdue resignation as chief commissioner of the Metropolitan Police finally came last week, after she lost the confidence of London mayor Sadiq Khan.
The final nail in the coffin was a report by the Independent Office for Police Conduct (IOPC), which identified 'disgraceful behaviour' by officers predominantly working at Charing Cross police station. The report stemmed from nine 'linked investigations' which were orginally launched in 2018, following an allegation that an on-duty officer had had sex with a drunk person at the station. This allegation was never proven. In the end, the investigation uncovered numerous offensive messages exchanged between officers on WhatsApp.
The Metropolitan Police Federation, which represents officers, has now hit back at Khan for pushing Dick out, declaring on Tuesday that it had 'no faith' in his leadership.
There is something wholly unedifying about the spat between the Met and Khan. It is ironic that amid a serious spike in youth violence, and at a time when record numbers of burglaries are going unsolved, what actually brought Dick down was the WhatsApp chatter of a small group of officers. The WhatsApp messages have led to accusations that the Met Police are institutionally racist and sexist, though it ought to be clear that, however bad things may be now, they have come a long way from the racism and sexism that dogged them in the past.
Clearly, the Met Police have many other, far more serious problems on their hands than offensive WhatsApp messages. In the past year alone, the Met Police have been rocked by multiple high-profile scandals. In December 2021 an inquest found that serial killer Stephen Port was allowed to carry on killing due to multiple police failings. In the same month, two officers who took photographs of the bodies of sisters Nicole Smallman and Bibaa Henry, after they had been murdered, were jailed. In June, an inquiry into the death of private detective Daniel Morgan in the 1980s accused the Met of being 'institutionally corrupt', after the force obstructed its investigation. And in January that year, the policing of a vigil for Sarah Everard was widely denounced as disproportionate and heavy-handed.
Arguably, however, the more significant problems facing the police today are those that fail to reach the headlines. The management of mentally ill people in custody is still leading to too many preventable deaths. Incidents of domestic violence are too often resulting in the deaths of women at the hands of former partners, even though modern police forces plainly have enough tools to prevent many of these deaths from happening.
Earlier today, Mina Smallman, the mother of Nicole Smallman and Bibaa Henry, told BBC Radio 4's Woman's Hour that Cressida Dick was too concerned with protecting the 'brand' of the Metropolitan Police to be honest about their failings. Smallman is absolutely right about this. Today's police forces are far too focused on public relations. This is why police Twitter accounts are more active than they ever have been previously. And it is also why police forces across the country make frequent political interventions on a range of subjects, from racism to Covid-19.
No doubt this is also why Dick went when she did. The Met Police's total inability to properly investigate crime didn't seem to matter to the mayor or anyone else higher up. Yet revelations about the WhatsApp comments of a few bad apples were apparently seen as sufficient to end her tenure.
The spat between Dick and Khan tells us something about modern policing. Police forces are judged more by their ability to maintain the right attitudes within their ranks than they are by their results. No one will be sorry that Dick is gone. But her departure will not solve the problems at the heart of policing today.
Luke Gittos is a spiked columnist and author. His latest book, Human Rights – Illusory Freedom: Why We Should Repeal the Human Rights Act, is published by Zero Books. Order it here.
Picture by: Getty Images.
To enquire about republishing spiked's content, a right to reply or to request a correction, please contact the managing editor, Viv Regan.