We need to calm down about Kurt Zouma
He has been punished enough for his cat-kicking antics.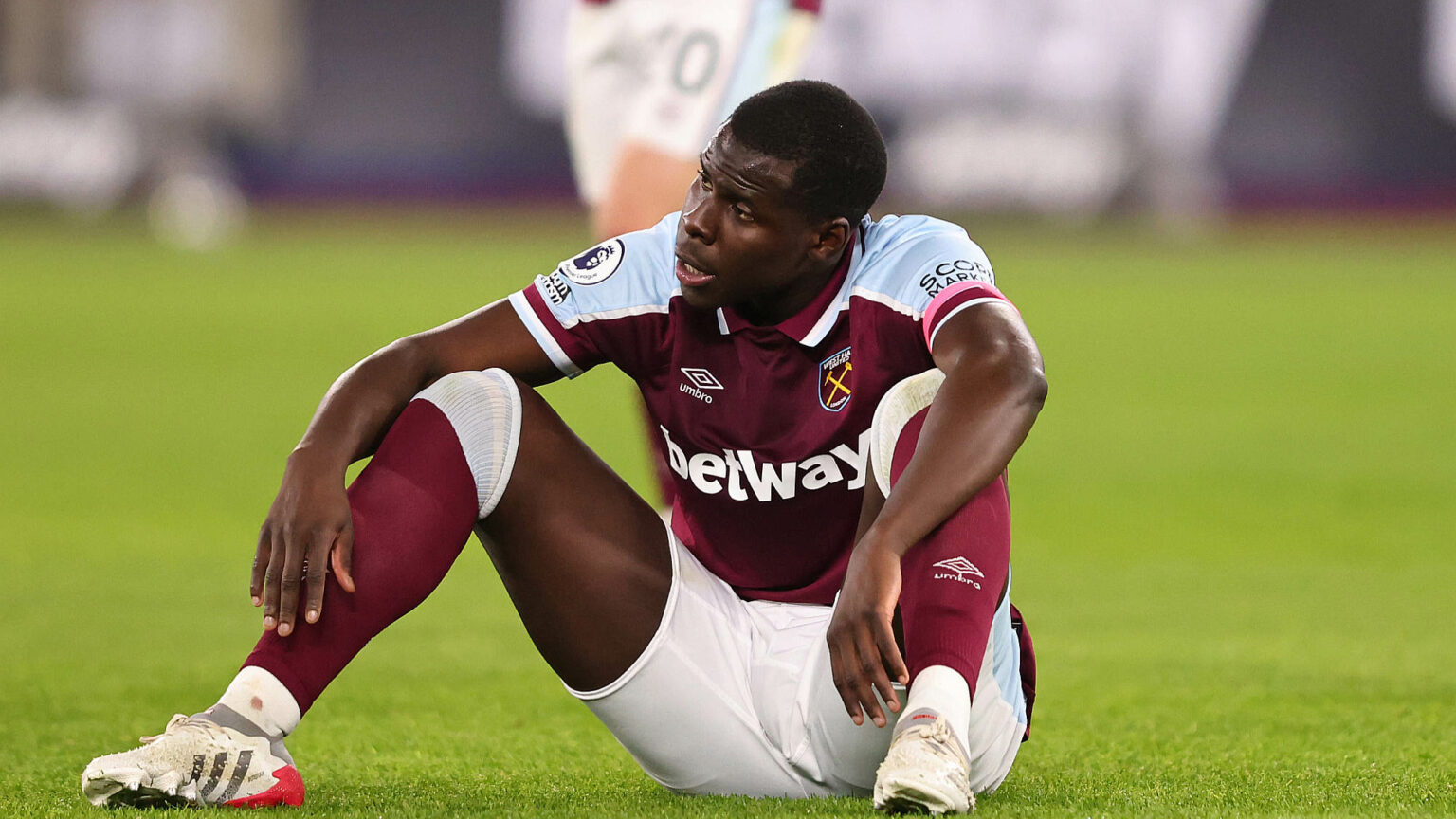 All right-thinking people can agree that kicking a cat, and filming it for laughs, is a nasty thing to do. There is no justification for what footballer Kurt Zouma did. However, there is something revealing, and troubling, about the furious, unrelenting response that has greeted him. It has crossed a line from reasonable concern about animal welfare into something resembling a witch-hunt.
Since the video of Zouma kicking and slapping his pet cats went viral earlier this week, the West Ham footballer has become easily the most hated man in Britain. He has had his cats taken away from him by the RSPCA. He has lost his sponsorship deals and has been docked £250,000 in pay.
For some, even all this is not punishment enough. Voices from the footballing world, politics and the media want him to be dropped by West Ham, seemingly indefinitely. The Metropolitan Police and the RSPCA are hoping to charge him with a crime 'within days'. And following a complaint made by a French animal-rights charity, the Brigitte Bardot Foundation, Zouma could potentially face four years in jail in his native France.
We need to take a breath. The reaction has become extreme and out of all proportion. Zouma has become yet another target of our unforgiving culture of ritual shaming and denunciation. This kind of extra-judicial punishment can still be a problem even when the wrongdoing is obvious. It is, by its very nature, based on gut reaction and instinct, rather than the usual hallmarks of justice, like evidence, proportionality or fairness.
Of course, the main fuel to the fire in this case is that it involves animals. And Britain, being a nation of animal lovers, tends to get more than a little angry at the prospect of a pet being mistreated. Perhaps it was no coincidence that one of the earliest victims of an internet-era witch-hunt in Britain was Coventry's infamous 'cat bin lady', whose moment of madness, of placing an innocent cat into a wheelie bin, was caught on CCTV and uploaded to YouTube in 2010. She was fined £250 by the courts. But the social-media hate campaign against her changed her life forever.
In these controversies we glimpse an increasing inability to recognise that mistreating humans is far worse than mistreating animals. 'Imagine it was a human' has been a common refrain in the Zouma affair. Ex-England goalkeeper Chris Kirkland, for instance, said Zouma's cat-kicking was 'worse' than racism. 'What's the difference?', he said indignantly on the BBC. Similarly, conservationist Chris Packham, outraged that Zouma was allowed to start for West Ham on Monday, complained on the Today programme that the cat-kicking incident was not being accorded the same gravity as 'a crime against a human'. Packham even made a comparison to a footballer 'beating his wife'. Anyone who saw the video last month of a woman accusing a footballer of rape and domestic violence and thinks there is some moral equivalence with the Zouma video needs their head inspecting.
When we allow ourselves to believe that humans and animals are equal, we lose our moral compass. How else to explain the utterly perverse decision last year by the UK government, at one point during the evacuation of Afghanistan, to prioritise the rescue of cats and dogs. Pen Farthing and his pets may have briefly tugged on the nation's and on Downing Street's heartstrings, but the pet-rescue mission was a terrible mistake. It came, in the words of one foreign-office whistleblower, at 'the direct expense' of evacuating British nationals and Afghan allies 'at risk of imminent murder'. In order to save some animals, human beings were abandoned to their death.
These skewed priorities are sadly nothing new in British society. The fact that the Royal Society for the Prevention of Cruelty to Animals (1824) was established a whole 60 years before the National Society for the Prevention of Cruelty to Children (1884) speaks volumes about the moral muddle we find ourselves in when it comes to animals.
There's no defence for kicking an innocent cat. And there's no direct trade-off between human and animal welfare at stake in the case of Kurt Zouma. But in the seemingly boundless outrage about this case, in the demands not just for punishment but for blood, we risk losing a bit of our humanity.
To enquire about republishing spiked's content, a right to reply or to request a correction, please contact the managing editor, Viv Regan.