Joe Rogan is not a racist
These cynical and vindictive accusations make a mockery of genuine anti-racism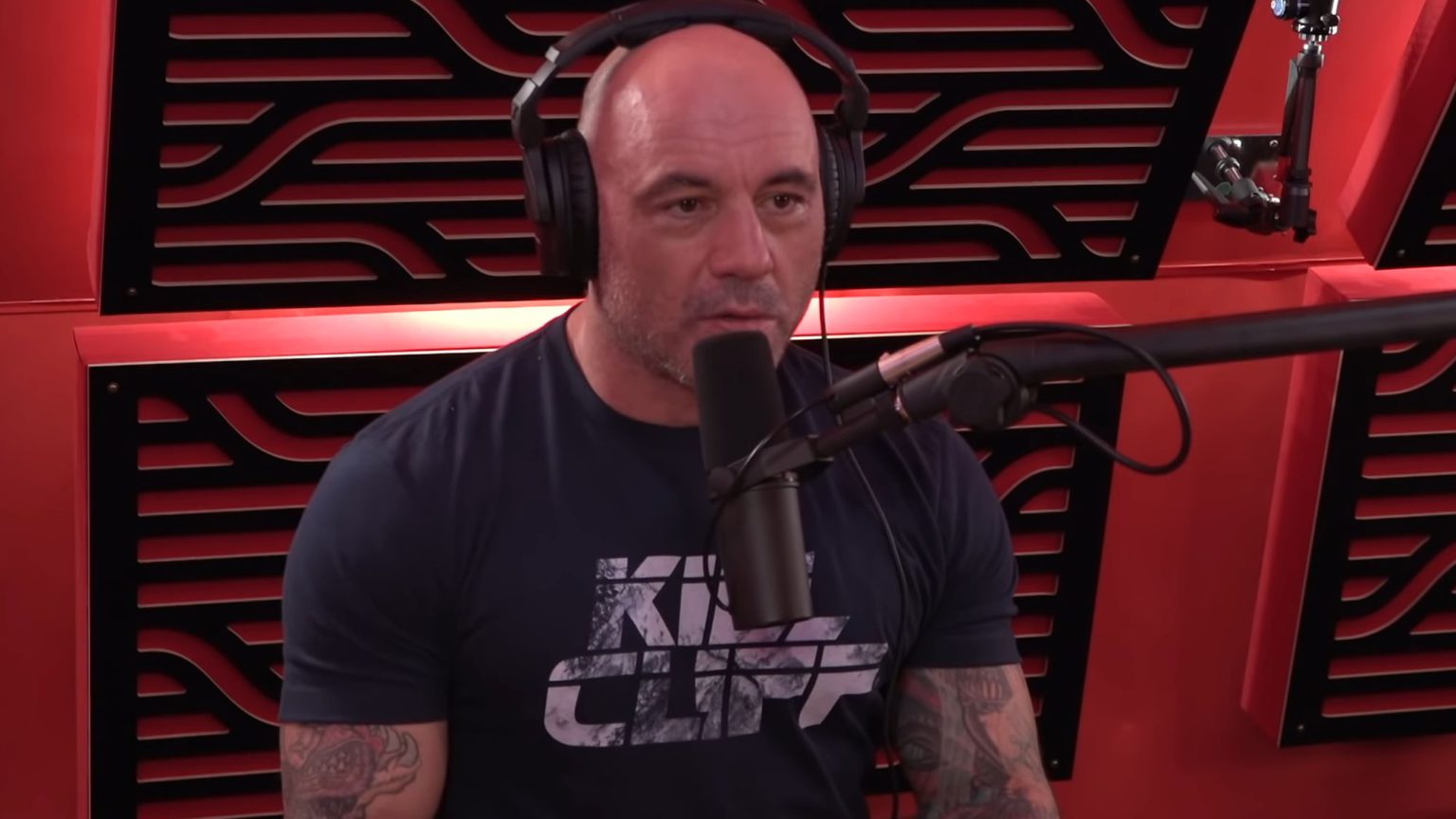 'It was a debate', said a smiling Kamala Haris on CBS's The Late Show With Stephen Colbert in June 2019. Harris was explaining how, in the course of battling Joe Biden for the Democratic presidential nomination, she could insinuate that he worked with segregationists against the civil-rights movement – and then later act as if she and Biden were pals. Now, of course, Harris is Biden's vice-president.
Yes, politicians break up and make up all the time. But Harris's it-was-just-a-debate line revealed that she thought it was fine to associate an opponent with racism if it helps to advance one's political goals.
The 'racism' furore currently engulfing Joe Rogan has parallels with the cynical and vindictive logic of Harris' attack on Biden. The accusation of racism is being used to push Rogan beyond the pale and out of public life.
Rogan is in trouble after a compilation clip of him using the n-word in several interviews and conversations over the years started circulating on social media. One artist, India Arie, has already asked Spotify to remove her music in protest at Rogan's continued presence on its platform.
Rogan has since apologised. While noting that the clips were taken out of context, he said it was 'the most regretful and shameful thing he ever had to speak about'.
But was Joe Rogan right to apologise? Some claim that the mere utterance of the n-word by a white person is deeply offensive. The vicious racism often associated with the use of the word is undeniable. But to claim that merely hearing it, regardless of the context, causes trauma to black people is a rather patronising and dubious claim.
More importantly, no one seriously believes Joe Rogan is racist. And no one who has ever worked with, befriended or had any meaningful interaction with him has stated that he is.
But then, this is not about whether Rogan really is a racist. It is about using the accusation of racism to smear Rogan. It is an attempt to cement in people's minds the idea that Rogan is not only a supposed spreader of Covid misinformation, but a racist, too.
To suggest that the context in which Rogan used the n-word doesn't matter is simply false. For instance, there is very little wrong with a white person using the n-word in the context of quoting other people, or describing the way it is used in society. It is absurd to suggest that a compilation of clips showing someone uttering this single word tells us anything about Rogan or racism in society more broadly.
But this hasn't stopped Spotify removing over 100 podcast episodes of The Joe Rogan Show. In a memo to Spotify staff, CEO Daniel Ek wrote, 'Not only are some of Joe Rogan's comments incredibly hurtful – I want to make clear that they do not represent the values of this company… I know this situation leaves many of you feeling drained, frustrated and unheard.' Ek also claims he doesn't 'believe that silencing Joe is the answer'. If so, he's got a funny way of showing this.
We do need a serious debate about the use of the n-word. I often think it should be consigned to the dustbin of history, just as phrases like 'coloured people' or 'negroes' have been. But I also recognise that to do so would require, say, black hip-hop artists and others to stop using it.
Those accusing Joe Rogan of racism diminish the seriousness of the charge. Racism is about power, politics and exclusion. But too often, as in this case, racism is being reduced to the mere utterance of a word, irrespective of intention or context. The armchair activists piling in on Rogan make a mockery of genuine anti-racism.
Inaya Folarin Iman is a GB News presenter and founder of the Equiano Project.
To enquire about republishing spiked's content, a right to reply or to request a correction, please contact the managing editor, Viv Regan.