China, Russia and the new world order
This is an anti-Western alliance made in the West.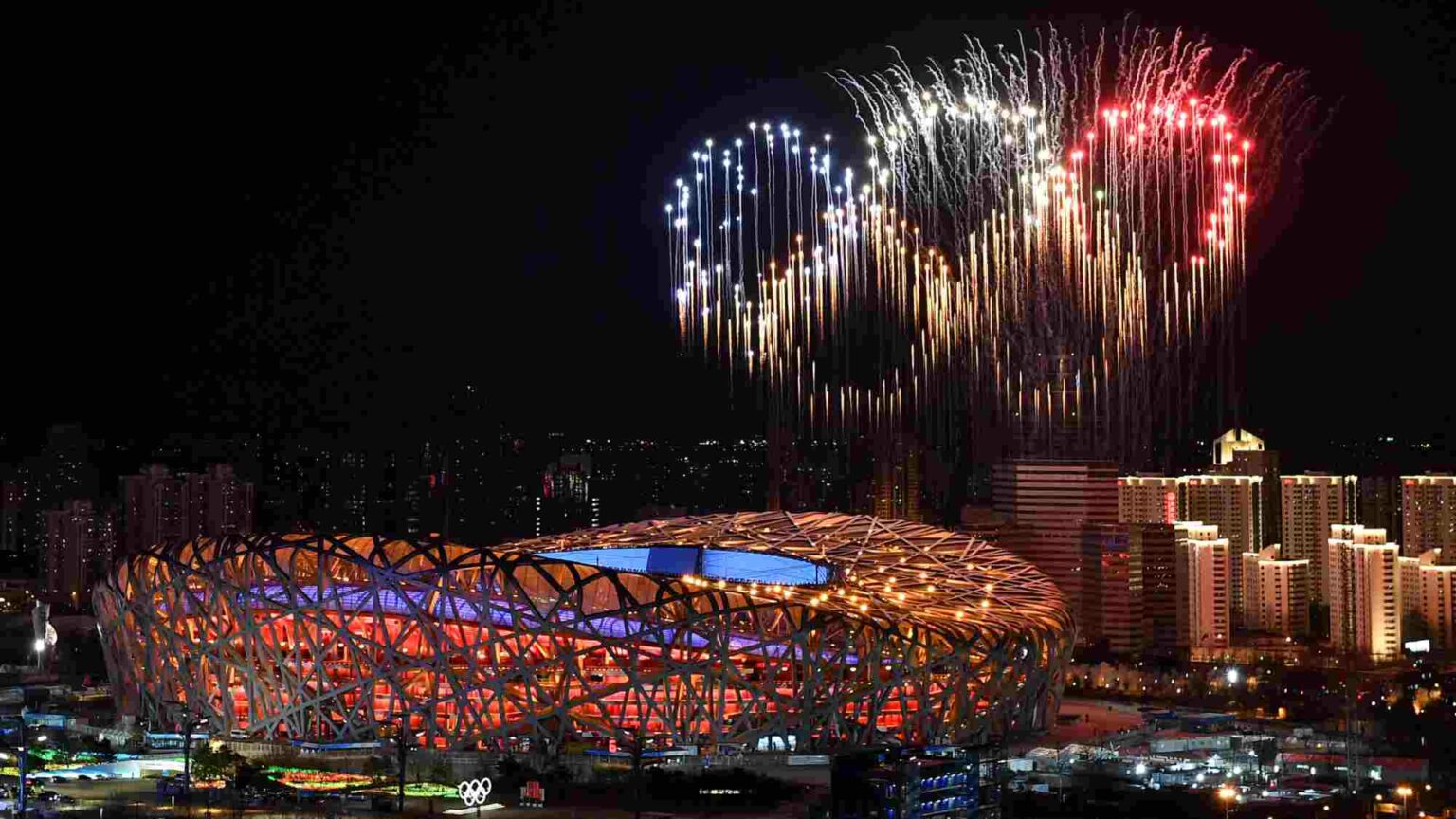 Western powers' diplomatic boycott of the Beijing Winter Olympics was meant to be the political story that hung over China's big day. The non-appearance of Western politicians and ambassadorial higher-ups was meant to draw attention, as a US spokesperson put it, to China's 'ongoing genocide' against the Uyghurs and other 'human-rights abuses'. It was meant to, in short, signal Western virtue and Chinese wrongdoing.
But, in a clear sign of the global rebalancing of power, the Olympics boycott has turned into something else – a PR opportunity for two nations Western powers have, with increasing intensity, condemned, sanctioned and generally demonised. So it was, on the eve of the Olympics opening ceremony, that China and Russia unveiled a long-term agreement in explicit defiance of the boycotters.
It was quite the occasion. Wearing colour-coordinated ties, Chinese premier Xi Jinping and Russian president Vladimir Putin announced a 'new era' in Sino-Russian relations. They jointly said their nations' alliance would 'know no limits', and there would be 'no "forbidden" areas of cooperation'. This relationship, they concluded, would be 'superior to political and military alliances of the Cold War era'.
The response of the Western media has been predictably myopic. In this coming together of these two principal nemeses of the Anglo-American foreign-policy establishment, they see only a manifestation of Russian and Chinese global ambition. A proactive attempt, based on shared 'authoritarian ruling styles' to 'undermine America's global dominance'. A determination to 'tear down' 'an international, democratic, rules-based system'. They see, in short, the aggressive intent of two dangerous states.
But all this verbiage misses the point. The 5,000-word-plus agreement is not a sign of Sino-Russian ambition. Quite the opposite. It is an almost entirely reactive agreement, a text born of opposition to what both nations see as Western powers' own aggressive actions. Hence each of the agreement's key points is defensive, a reassertion of the status quo ante, rather than a plan to fashion a new world order.
So Russia and China pledge their opposition to Taiwan becoming fully independent. They pledge their opposition to last year's Aukus alliance between Australia, Britain and the United States, which has increased military tensions in the Indo-Pacific. And, in an allusion to Ukraine (which is not mentioned specifically), they call for an end to NATO enlargement, accompanied by security guarantees from the West.
There are other significant aspects to the agreement, of course, including a new gas deal, worth an estimated $117.5 billion – although it's worth remembering that Russia, having decided over a decade ago to cut its reliance on the Western energy market, had already become China's leading energy supplier.
It is as a defensive alliance against Western power games that this relationship is best understood. That is, the agreement is a bulwark against NATO expansionism in Eastern Europe and Aukus maneuvering in the South China Sea. It is also an economic riposte to the West's trade warring and assorted sanctions regimes. And it is a way of resisting the West's cynical moralistic posturing against two different, but authoritarian states.
And this all tells us something important. Namely, that Russia and China have not sought each other out, as Western media have it, because they are fellow autocratic powers united in their quest for a New World Order, in which repressive regimes are free to do repressive things. No, they have been forced together by the frankly idiotic actions of Western powers. This is a marriage of convenience and necessity, not ideological unity.
After all, China and Russia are not natural allies. For much of the 20th century, despite some occasional Communist fraternity, China and Russia were often at loggerheads – they nearly went to war against each other over a border dispute in 1969.
Russia's relations with China did improve during the 1990s – as did Russia's relations with Japan and South Korea, too. But it is notable that the two only really became closer as Russia's and China's relations with the West worsened during the late 2000s and throughout the 2010s.
So, in the aftermath of NATO's de facto membership invitations to Ukraine and Georgia in 2008, Russia began what Putin was to call, in 2012, Russia's 'Pivot to the East'. This turn towards China grew more enthusiastic in 2014 after the West imposed sanctions against Russia following its annexation of Crimea.
Likewise, China, though far keener to avoid any conflict that might impede its economic growth, has also been pushed towards Russia by the behaviour of the West and especially the US. Indeed, following Barack Obama's 'pivot to Asia' – an attempt to contain China's economic rise that has been faithfully pursued by both the Trump and Biden administrations – China has found itself increasingly looking towards Russia.
Key here has been the US's half-baked decision to turn the semi-independent nation of Taiwan – which the Chinese Communist Party sees as part of China – into a regional pawn. Under Trump, the US sold over $18 billion worth of arms to the Taiwanese military, unveiled a $250million complex for what would amount to an unofficial embassy in Taipei, and spoke with the Taiwanese president on the telephone before his inauguration – the highest-level contact between Taipei and Washington since 1979. Biden – who became the first president to invite Taiwanese representatives to attend a presidential inauguration – has continued where Trump and Obama left off, turning Taiwan ever more openly into a US outpost just off China's coast.
Western moves against China and Russia, interfering directly in these nations' near-abroads, have certainly provided both with a common interest. But perhaps just as important for the Sino-Russian alliance right now is the fact that the post-Cold War West has arguably never been weaker politically and ideologically and, as a result, more fragmented. In this regard, the significance of the chaotic, catastrophic withdrawal of Western powers from Afghanistan last year cannot be underestimated. It exposed the limits of the Western hegemony and the collapse of the liberal interventionist creed that had sustained it since the 1990s. And both China and Russia know it.
So, amid the artificial snow of the Beijing Olympics, an equally unnatural alliance between two hitherto fractious neighbours has come to fruition. It is one filled with tension and threatened by the divergent interests of both. But for as long as the West treats both as enemies, it is likely to prosper.
Tim Black is a spiked columnist.
To enquire about republishing spiked's content, a right to reply or to request a correction, please contact the managing editor, Viv Regan.