The problem with Prince Andrew
He's an arrogant and entitled plonker. He's also innocent until proven guilty.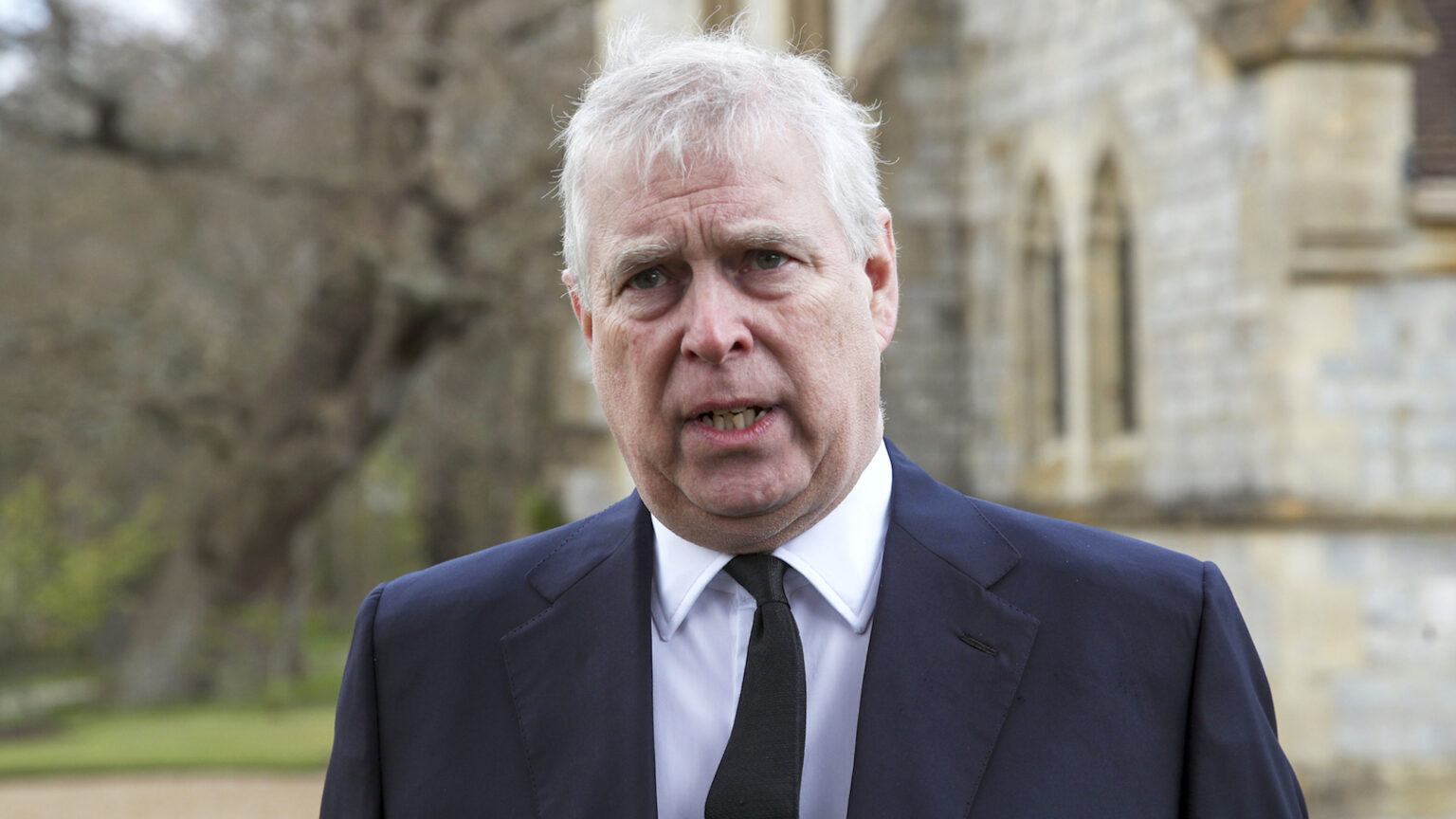 'With the queen's approval and agreement', read Buckingham Palace's official statement, 'the Duke of York's military affiliations and royal patronages have been returned to the queen'. And with that, Prince Andrew was stripped of his royal garb. All the titles, including His Royal Highness, were gone and, according to the statement, never to return.
It was hardly a surprise. Ever since that infamous picture emerged in 2010 of Prince Andrew enjoying a stroll in Central Park, New York City, with convicted sex offender Jeffrey Epstein by his side, the chorus of rumour, innuendo and condemnation has grown ever louder – especially after allegations emerged in 2014 that one of Epstein's 'girls', Virginia Giuffre, had, aged 17, been trafficked to Prince Andrew for sex on three separate occasions. His absurd, tin-eared attempt to clear his name in a BBC Newsnight interview in 2019 only dragged it deeper into the mud.
The continued progress of Giuffre's civil case against Andrew, accusing him of sexual assault, coupled with the conviction of his friend and Epstein's consort, Ghislaine Maxwell in December, seems to have brought matters to a head. And so the Firm has cut Andrew loose, an attempt to limit further reputational damage to the monarchy, in this, the queen's platinum-jubilee year.
Few will have any sympathy for Andrew, regardless of the outcome of the civil case. Throughout the scandal of his relationship with Epstein, he has exhibited a less-than-winning combination of arrogance, entitlement and simple-mindedness. He has dodged difficult questions and come up with absurd excuses and counterclaims – doctored photos, the Woking Pizza Express alibi, and a supposed medical condition which means he doesn't sweat.
His arrogant, self-interested behaviour is all too typical of someone who, for much of his adult life, has acted with little sense of public duty. He has always put his own pleasure first. Hence he was known as 'randy Andy' during the 1970s, and the 'playboy prince' in the 1990s. There was a marriage in between, to Sarah Ferguson, but it was not a success. As Ferguson flippantly told ABC's Diane Sawyer in 1996, she passed the time renting videos while he had it away with '27 concubines'.
His has been a gilded existence, lived largely without responsibility, let alone any sense of the obligations and self-sacrifice that come with public service. And this has reached its grim apogee in his self-serving friendship with a creepy, convicted sex offender and accompanying allegations of sexual assault and battery. If he had any moral courage, he would have resigned his privileges long ago and voluntarily faced justice – although whether that is best served by a civil case, with its low burden of proof, is up for debate.
And yet, as wretched a specimen as Prince Andrew seems, there is something discomfiting about the almost gleeful response to his public humiliation, and the ongoing salivation of those expecting more to come when (and if) Giuffre's civil case begins later this year.
It is not just that he is being presumed guilty before being proven innocent. It is also that he is being treated less as the deeply flawed individual he is, and more as a symbol – of wealth, privilege, whiteness and maleness. Indeed, a symbol of everything that right-thinking liberal types just love to loathe. And this partly explains the over-enthusiastic and overdetermined response to his plight. Because he's not just Prince Andrew; he is also an example of the perceived white male wrongs in the world that need to be righted.
An editorial in the Guardian talked excitedly of Giuffre's civil case against Prince Andrew, raising the issue of 'sexual justice under the law, not least in cases involving rich and powerful men'. And a Sunday Times journalist celebrated Andrew's disrobing and ongoing legal travails as a blow against 'rich, white men thinking laws and rules don't apply to them'. Or, as another columnist put it, 'Prince Andrew humiliated… The privileged are not above the law, and the world looks a little brighter and fairer today.'
Really? Prince Andrew's fall is certainly significant. It raises serious questions about the purpose of the royal family and it does damage to the monarchy's public image, on which so much of its authority rests. But to treat Andrew as a symbol – of rich, white maledom – is dangerous. It means that he ceases to be an individual to be judged on his own guilt or innocence, his own behaviour and actions. He becomes instead a symbol of all that is wrong in the eyes of some. And that doesn't sound much like justice at all.
Tim Black is a spiked columnist.
To enquire about republishing spiked's content, a right to reply or to request a correction, please contact the managing editor, Viv Regan.