'The BBC is systemically woke'
Broadcaster Nigel Rees on how woke activists shape the BBC's output.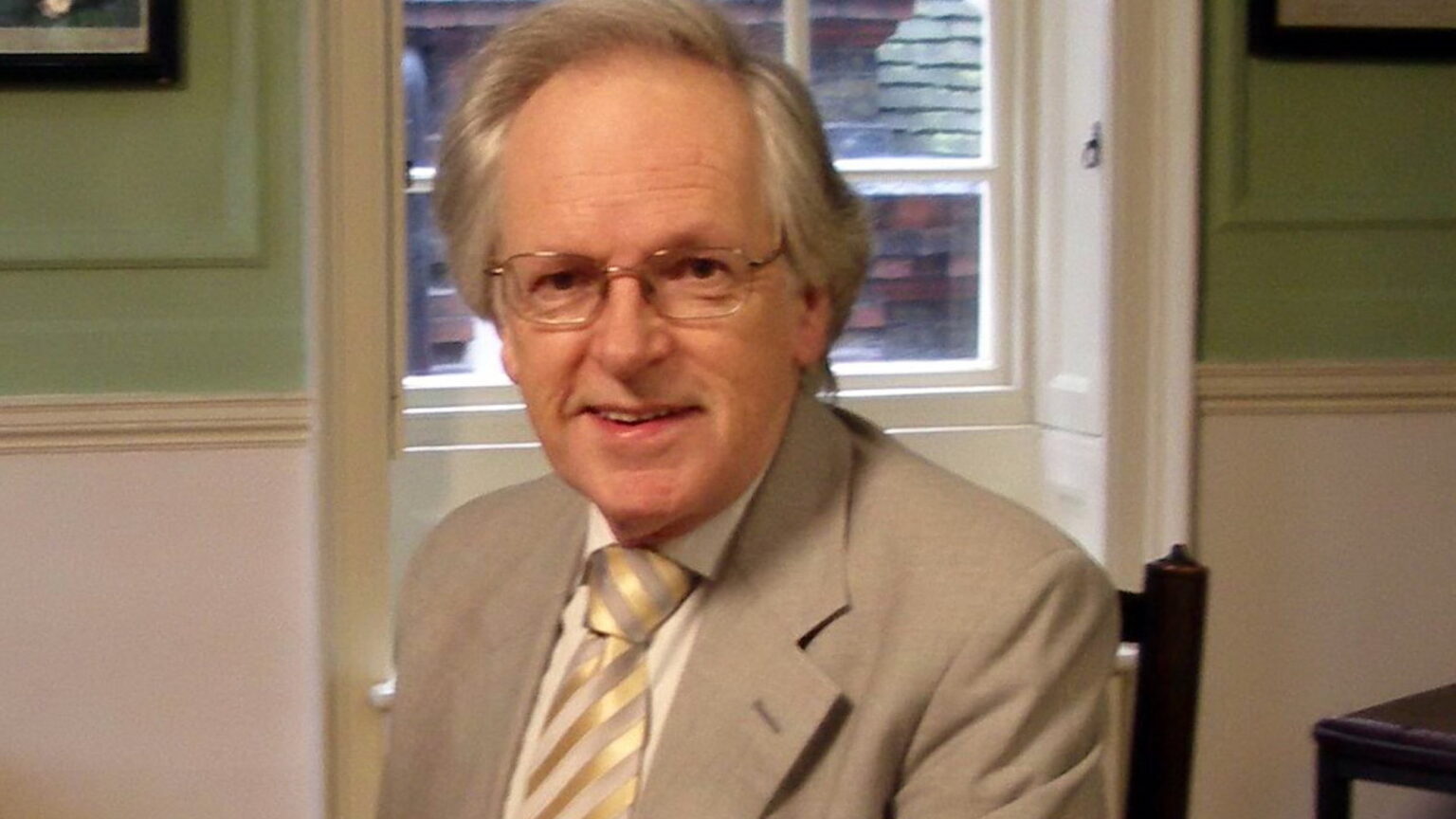 The BBC rarely misses an opportunity to broadcast its wokeness. Execs at the corporation seem to come up with new right-on initiatives every week – from gender-balanced panel shows to 'allyship training' for production staff, from spending millions on diversity to slapping trigger warnings on older, politically incorrect programmes. But what does all this behind-the-scenes wokeness mean for the corporation's output?
Nigel Rees is a writer and broadcaster who presented the BBC Radio 4 show Quote… Unquote for over 40 years. He recently called time on the programme and has spoken out about how the BBC's increasing 'wokery' interfered with his job. spiked caught up with him to find out more.
spiked: What led you to stop making Quote… Unquote for the BBC?
Nigel Rees: Although the woke thing has attracted the most attention, there were two main triggers for calling it a day. One was Covid. Covid meant that for the past two series, we were unable to record the show in front of a studio audience. The second thing was that at the beginning of the last series, we did the 500th edition of the programme, which was quite a landmark. And I began to think, why go on? But during the recording of what was already going to be the final series, what provoked me was all the wokery. I did not stop making the programme because of the wokery, though.
spiked: You have said that the BBC interfered with your selection of guests for the show. Why did that frustrate you?
Rees: This issue has grown over the years. It used to be a gender thing – having an equal number of women and men on the panel. That was fairly easy to achieve, though it became slightly more difficult when the size of the panel was reduced from four to three. It is difficult to get a gender balance when you have three people.
But in the past few years, it became about minorities – particularly people of colour. We had always had people of colour on the panel, whenever we had found people of colour whom we wanted to have on the programme. And this had always been my overriding rule – that we should only have people on the show who could do it, who were up for it, who were the right sort of people – never mind what colour they were. Nevertheless, there was this feeling that you had to have people of colour. During the recording of the last series, I was told that there should never be an all-white panel on panel games or quizzes.
Also, I was told that we had to have disabled representation on the panel, which rather took my breath away. What has that got to do with anything? And on radio, how do you know if someone is disabled? We had had disabled people on the programme in the past, so I asked why this policy had come about. A talent agent had complained to the BBC and specifically said that we did not have disabled people on the show. So this imposition was put on the programme.
It was completely unnecessary. I just wanted people who could do the programme. There was no need to tick boxes. But this is now everywhere in the BBC.
spiked: You have also spoken about being prevented from featuring lyrics from a Noël Coward song on the show. What happened?
Rees: That was the other side of the wokery. This had been going on for rather longer than the representation and diversity aspects. It was about a script I wrote. We had a segment called 'Detached Lyrics', where we would take a bit of a song lyric and remove the music, remove the context and ask the panel where it came from. In one series, I had wanted to include a quotation from 'Chattanooga Choo Choo'. They said no, you cannot refer to that song because it is racist (at the beginning, there is a black porter). This is now a well-known, established forbidden area – you cannot do 'Chattanooga Choo Choo'.
For the 500th episode, I wanted to include the lyrics, 'In Bengal, to move at all, is seldom, if ever, done', which comes from 'Mad Dogs and Englishmen' by Noël Coward. No, I was told by the executive, because the song represents colonial attitudes. It was ridiculous. The song is actually not pro-colonial, but anti-colonial. It pokes fun at the English, not the Bengalese. But I had to give way.
This sort of thing wore me down so it only added to my desire to leave the BBC.
spiked: Is this problem endemic in the BBC as a whole?
Rees: I think the wokery is endemic now – or systemic, which is the word that people always use about everything.
Twenty or 30 years ago, we called it political correctness. I wrote a book about it in the 1990s, called The Politically Correct Phrasebook, so I have been very aware of this side of things. I used to say that political correctness was not wholly bad if it made you think about the language you used when referring to race, sex or whatever. I do not know who, upstairs at the BBC, has pushed this forward – but it is now part of the way things are done.
spiked: Why is the BBC doing this?
Rees: One of the reasons is that a lot of activists have joined the BBC and they push it. Once upon a time, BBC producers and executives were very straight and balanced. But now you have got activists in production and research and they try to enforce their viewpoint.
Nigel Rees was speaking to Paddy Hannam.
To enquire about republishing spiked's content, a right to reply or to request a correction, please contact the managing editor, Viv Regan.