We should be outraged by the rules, not the rule-breakers
Why has it taken the media so long to wake up to the cruelty of lockdown?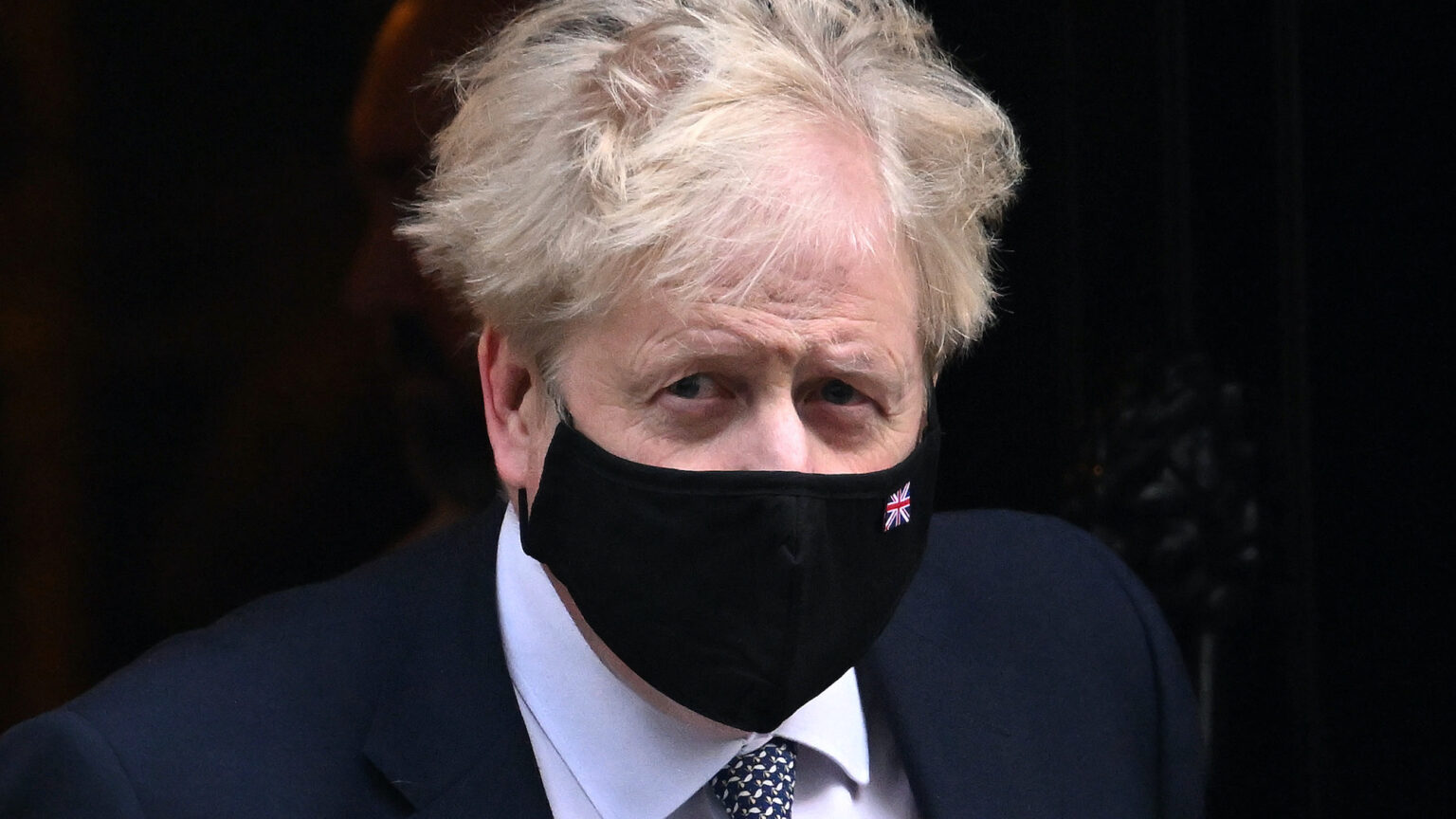 This week's big news that yet another Downing Street party – sorry, 'work event' – took place during lockdown has got people looking back at what they were up to on 20 May 2020. The prime minister's principal private secretary might have been busy inviting staff to 'bring your own booze' to the No10 garden in order to 'make the most of the lovely weather', but the most the rest of us had to look forward to was the prospect of meeting one friend on a park bench or, cherish the memory, the local McDonald's drive-thru reopening.
Of course, many people could not enjoy even these small pleasures. Throughout spring 2020 we were barred from visiting dying relatives in hospitals and care homes. Pregnant women had to endure labour without their partners by their side. Funerals were limited to just a handful of socially distanced mourners. Schools were closed, playgrounds were locked and the 'lovely weather' only added to the misery of those trapped in cramped houses without gardens. If nothing else, the past few days have provided a timely reminder of the utter inhumanity of lockdown.
Today's newspapers reflect the nation's anger with the prime minister. But as we look back to what we were all doing almost two years ago, it's also worth reflecting on what was making the national news back then.
Clearly, no journalists were spilling tea on the Downing Street parties. (Although, given invites were emailed to over 100 guests, it is hard to imagine that no one in the media caught wind of what was going on.) Instead, the media were focusing on various other people who had been found to have broken lockdown rules, from public figures to ordinary members of the public.
May 2020 kicked off with fury at VE Day crowds for doing non-socially distanced conga lines in street parties across the country. Then there was the seemingly never-ending outrage at Dominic Cummings for driving from London to Durham after his wife tested positive for coronavirus, and for his now-infamous journey to Barnard Castle, allegedly to test his eyesight. Much as many might wish to deny it now, there were also concerns that plans to reopen primary schools the following month, and even then only for certain year groups, were 'rushed and premature'. And the month rounded off with anger at crowds 'flocking' to beaches to sunbathe.
Back then what was certainly not present on newspaper front pages, or in many opinion pieces, was anger at the lockdown rules. Not one political correspondent ever stood up in a Downing Street press briefing and demanded to know whether the restrictions we were being asked to live under were humane, proportionate or even evidence-based. No one asked Boris Johnson to explain the reasoning behind the hoops we were meant to jump through. In May 2020 few mainstream commentators asked why the government was pushing through lockdown restrictions without any parliamentary scrutiny. When it was announced that fines for breaching lockdown rules were to be doubled, most in the media simply nodded along. And when, towards the end of May, London's major hospitals did not record a single death over a 48-hour period, there was only scant coverage.
In May 2020 the political and media classes were not angry with lockdown rules, but with lockdown rule-breakers. Almost to a man, they were solely preoccupied with the rules and making sure they were adhered to. As Owen Jones wrote at the time: 'Millions of people are making unprecedented sacrifices… they expect those rules to be followed by everybody.'
This same group of people are now busy stoking outrage at Boris Johnson and his brazen assumption that lockdown rules only applied to the little people. Today, just as two years ago, their anger serves a purpose. For some, like the opposition MPs who are only now speaking up about the cruelty of lockdown, directing anger at Downing Street parties allows them to distance themselves from lockdown itself. As the devastating impact of closing schools and youth clubs, preventing people from seeing GPs and keeping relatives out of care homes comes to light, some former lockdown enthusiasts are looking to distance themselves from the very policies they not only supported, but also called for. Their expressions of anger towards Boris Johnson represent a cowardly refusal to take ownership of their own past arguments.
But there's something worse here than all the cowardice. And that's all those who look at the latest Downing Street party saga and still maintain that the biggest problem we face is not the rules, but the rule-breakers. Astonishingly, many cling on to the view that Johnson's biggest crime was attending a party, not forbidding the entire nation from doing the same. The Guardian complains that 'Downing Street was treating the lockdown rules that Mr Johnson had set with contempt'. This is perfectly true. But the rules were worthy of contempt. The problem, as Tom Slater notes on spiked, is that both Johnson and the rules held people in contempt.
If the party is over for Boris and Carrie, then the game should also be up for the media lockdown lovers who never challenged the inhumane restrictions and only ever demanded the government go further in shutting down society. We need to do more than berate the prime minister for what has happened to British society over the past couple of years: we must hold the entire political and media class to account for their role in bringing about and maintaining lockdown, whether they attended rule-breaking parties or not.
Joanna Williams is a spiked columnist and the director of Cieo.
To enquire about republishing spiked's content, a right to reply or to request a correction, please contact the managing editor, Viv Regan.