What a 'people's government' this has turned out to be
The garden-party scandal shows what contempt Boris Johnson has for ordinary people.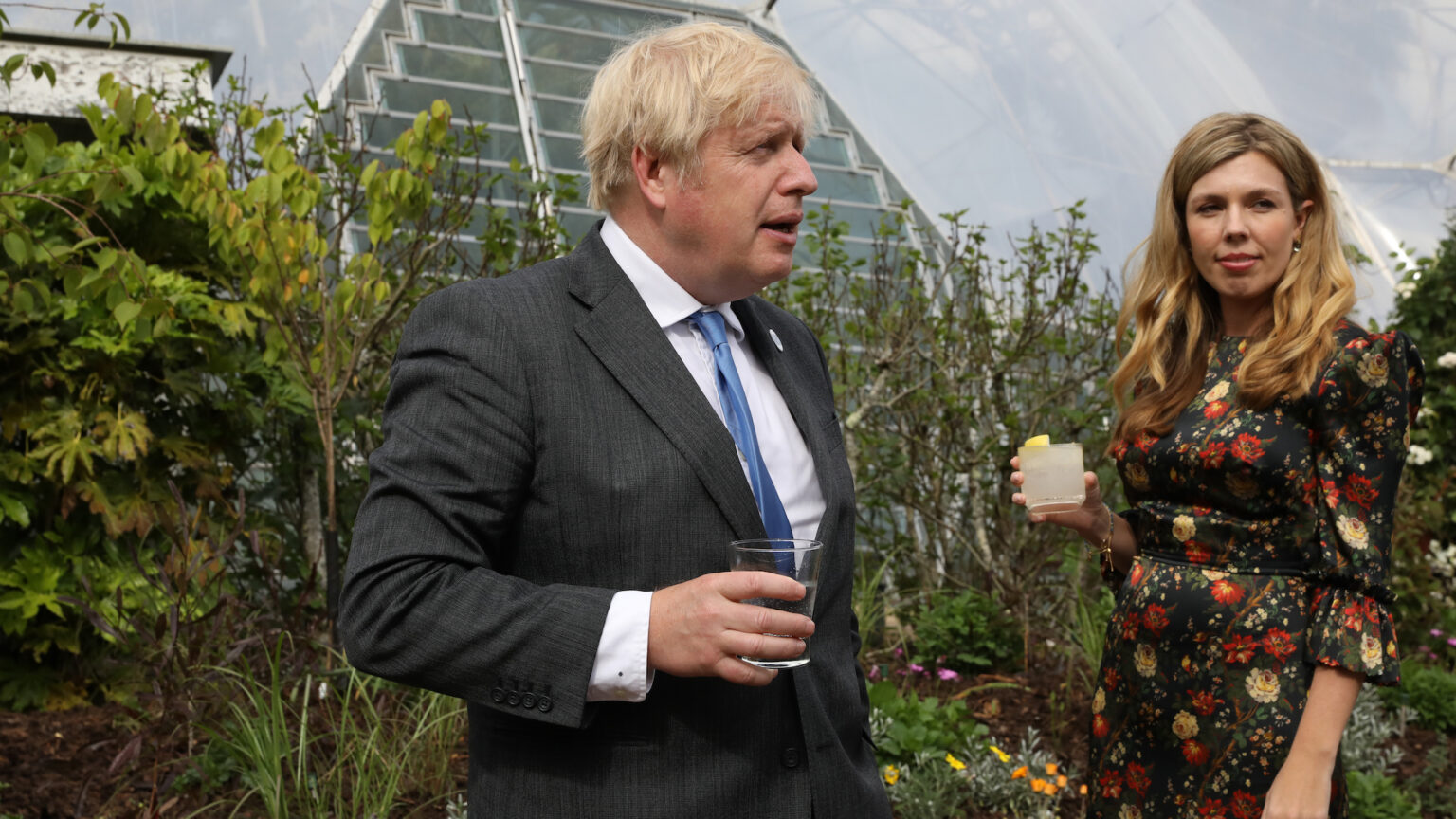 So now we know. Boris Johnson's so-called people's government is just as aloof and contemptuous of ordinary people as any of its predecessors. Johnson might have won his 2019 majority on a pledge to 'Get Brexit Done' and take ordinary voters' views seriously, but the garden-party scandal currently bursting blood vessels across the nation shows what a low view of ordinary people his government really holds.
It takes a lot for spiked to condemn Covid rule-breaking. Who hasn't broken those rules? They were often absurd and unscientific. That ministers and advisers have bent or broken them is of course a sign of hypocrisy, but also a sign that the rules were often silly and unworkable to begin with. Certainly, the idea of Downing Street staff, who all work in close proximity for every hour that god sends, capping the end of another long day with some wine and cheese and a Zoom quiz didn't inspire the ire in these pages that it did elsewhere.
But they are just taking the piss now. As ITV revealed last night, the Downing Street garden party on 20 May 2020, organised by the prime minister's principal private secretary, Martin Reynolds, was attended by 40 people at the height of the first lockdown. Less than an hour before it got underway, then culture secretary Oliver Dowden, at the daily No10 press conference, just feet away from where the BYOB knees-up was about to take place, reminded us that we were only allowed to meet one person outside – and even then it should be in a public place, rather than a private garden, if you were lucky enough to have one of those.
It gets worse. A couple of days later, Boris Johnson was asked a question at one of the press conferences by 'Clare from Harpenden', who wanted to know what could be done about large numbers of people gathering in parks. The prime minister, fresh from enjoying some booze and sausage rolls out back, suggested Clare should try having a word herself whenever she came across such aberrant behaviour, but that if all else failed she could report rule-breakers to the police. He was saying people should expect to have their collars felt for engaging in the sort of activity he had just days earlier been engaging in, if reports are to be believed.
The problem here is not so much that Downing Street staff broke the rules and so imperilled the great national effort against Covid. We have known since early on in the pandemic that the virus doesn't really transmit outdoors, certainly not if you're socially distanced. These people all worked together anyway, and would have filed out from their offices inside the building before opening the Chablis. The problem is that while government ministers and officials trusted themselves to be sensible and cautious, they didn't trust us. While their outdoor gatherings were a matter of using common sense, ours were a matter for the police.
This betrays utter contempt for ordinary people. Apparently we cannot be trusted as much as our Oxbridge-educated betters to follow guidance and be sensible. We need the iron fist of the state to force us to take Covid seriously. This has been the story throughout the pandemic, despite the fact that ordinary people started locking themselves down before there was a lockdown. Remember when the pubs first reopened in July 2020, as we emerged from the first lockdown? Hospitals and police were told to prepare for NYE-on-steroids levels of drunkenness and injury. In the end, the overwhelming majority behaved sensibly and there was no sudden rise in either Carling-fuelled yobbery or coronavirus infections.
Many of the more ridiculous Covid rules and guidelines were drawn up under the assumption that most of us are blithering idiots. Take the infamous substantial meal / scotch egg rule of autumn 2020. The fear was that simply allowing people to drink in a pub would lead to us breaking social distancing en masse. So the government tried to force us to slow down on the pints and make sure we lined our stomachs. At certain points during the pandemic, people were banned from meeting anyone else in private gardens, but not in public spaces – presumably over fears we might be tempted into the warmth. This persnickety paternalism betrays a disregard for the intelligence of ordinary people that would make your average Remoaner blush.
Even now the government is insulting our intelligence. Boris Johnson is still trying to hold to the line that he couldn't possibly comment on whether he was actually at this garden party, because that's all a matter for the ongoing inquiry into Downing Street rule-breaking. He is just taking us for mugs now. And it is hard not to feel, with the PM's approval ratings continuing to plunge, that the wheels are finally starting to fall off. Johnson's government now has no vision to speak of and no point to it beyond firefighting the next scandal – of which this is the most damning yet. The so-called people's government locked us in our homes and then threw a party, all because it didn't trust us to make our own decisions. It doesn't deserve to recover from this.
Tom Slater is editor of spiked. Follow him on Twitter: @Tom_Slater_
To enquire about republishing spiked's content, a right to reply or to request a correction, please contact the managing editor, Viv Regan.