The problem with Starmer's centrist-dad patriotism
Warm words about high streets won't erase his Brexit betrayal.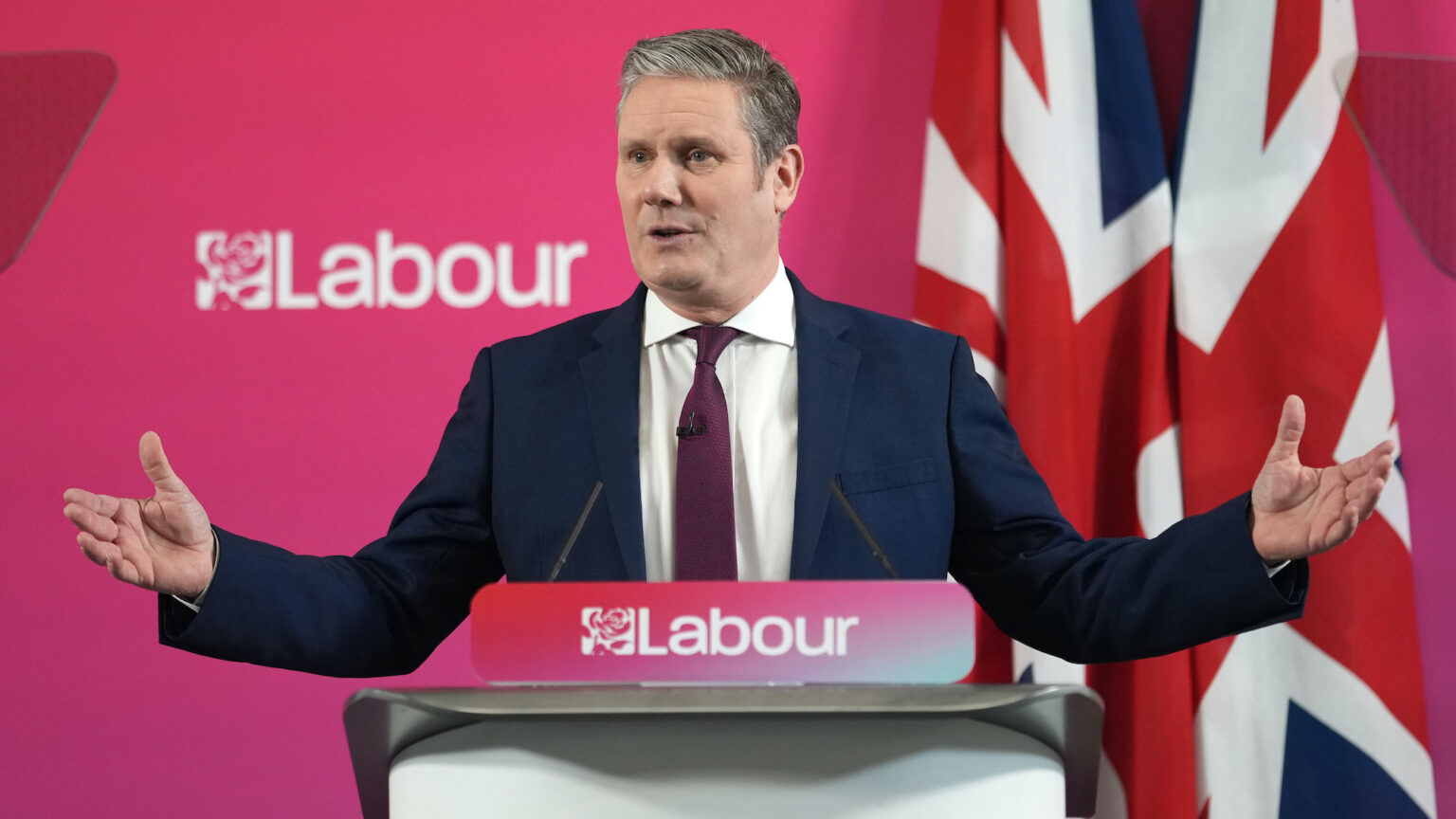 Never has so little been said in so many words. Labour leader Keir Starmer's latest 'values' speech in Birmingham yesterday – reintroducing himself to the electorate after several botched attempts at reintroducing himself to the electorate – might actually have been even more dull and meaningless than his conference speech, or that Fabian Society pamphlet he wrote last year. At least the conference speech had hecklers to liven things up. Not so at this staid media event, in which Starmer laid out his critique of the government and his pitch for a new Labourite patriotism.
With Labour riding high in the polls, and Boris Johnson's authority disintegrating before the nation's eyes, you'd have thought Starmer would seem more assured, confident, 'a PM in waiting', or whatever is the appropriate journalistic cliché. Instead, he appeared plodding and uninspiring, the tightly scripted speech rendered all the more lifeless by that weird, practised intonation of his. Starmer laid out what he saw as three core Labour values – security, prosperity and respect – a list so bland and meaningless that he later appeared to forget one of them when responding to questions.
Here was another attempt by Starmer to define his 'values' and 'patriotism' by trotting out vague statements almost no one could disagree with. While some Corbynistas have heroicly managed to find allegedly dark, fascistic echoes in his PR-honed blandishments – one suggesting last year that Starmer's talk of working hard and playing by the rules was actually a xenophobic dog-whistle – normal people hear tepid praise of motherhood and apple pie. So it was yesterday, as Starmer tried to argue that those three principles – that's security, prosperity and respect, if you didn't quite catch them – actually cut to the core of what it is to be British.
This never-ending talk about patriotism is of course a sign that Labour under Starmer is trying to process Brexit and bridge the divide it revealed. But it also shows the paucity of Labour's thinking. While patriotism is no bad thing, constantly asserting how patriotic you are makes you look either jingoistic or phoney. Starmer is firmly in the latter camp. Plus, the centrist-dad variant of patriotism he seems to be peddling – with talk about high streets, music, fashion and, er, financial services – is banal and metropolitan, somewhere between Cool Britannia and a certain Olympic Opening Ceremony that a certain type of commentator still hasn't gotten over.
The sense that Labourites don't much like the country they seek to govern no doubt contributed to their historic loss at the 2019 election. But their break with working-class voters is more profound than all this lame flag-waving would have you believe. I doubt many leading Labourites actively hate the nation in which they live. But they have certainly expressed contempt for the people they share it with – 'deplorable' working-class voters who backed Brexit against Labour's instructions. The party's decision to back a second referendum in 2019, a policy pushed by Starmer himself, marked a historic break with working-class communities that interminable values speeches cannot fix.
British politics was remarkably volatile even before the pandemic. Who knows what might happen at the next election. Any populist energy Boris Johnson once had seems to have been dashed on the rocks of Covid and his own bungling, authoritarian response to it. This Tory government increasingly feels without mission or principle and, following the Christmas parties scandals, Johnson's approval ratings hit an all-time low. But Starmer's recent gains feel largely bound up with the implosion of his opponent. While polls suggest Starmer is closer to power than ever before, he still feels far away from those he seeks to govern. And warm words about high streets certainly won't erase his Brexit betrayal.
Tom Slater is editor of spiked.
To enquire about republishing spiked's content, a right to reply or to request a correction, please contact the managing editor, Viv Regan.