David Amess and the deafening silence on Islamism
This year we learned that even the killing of an MP is not enough to force the political class to confront Islamist terror.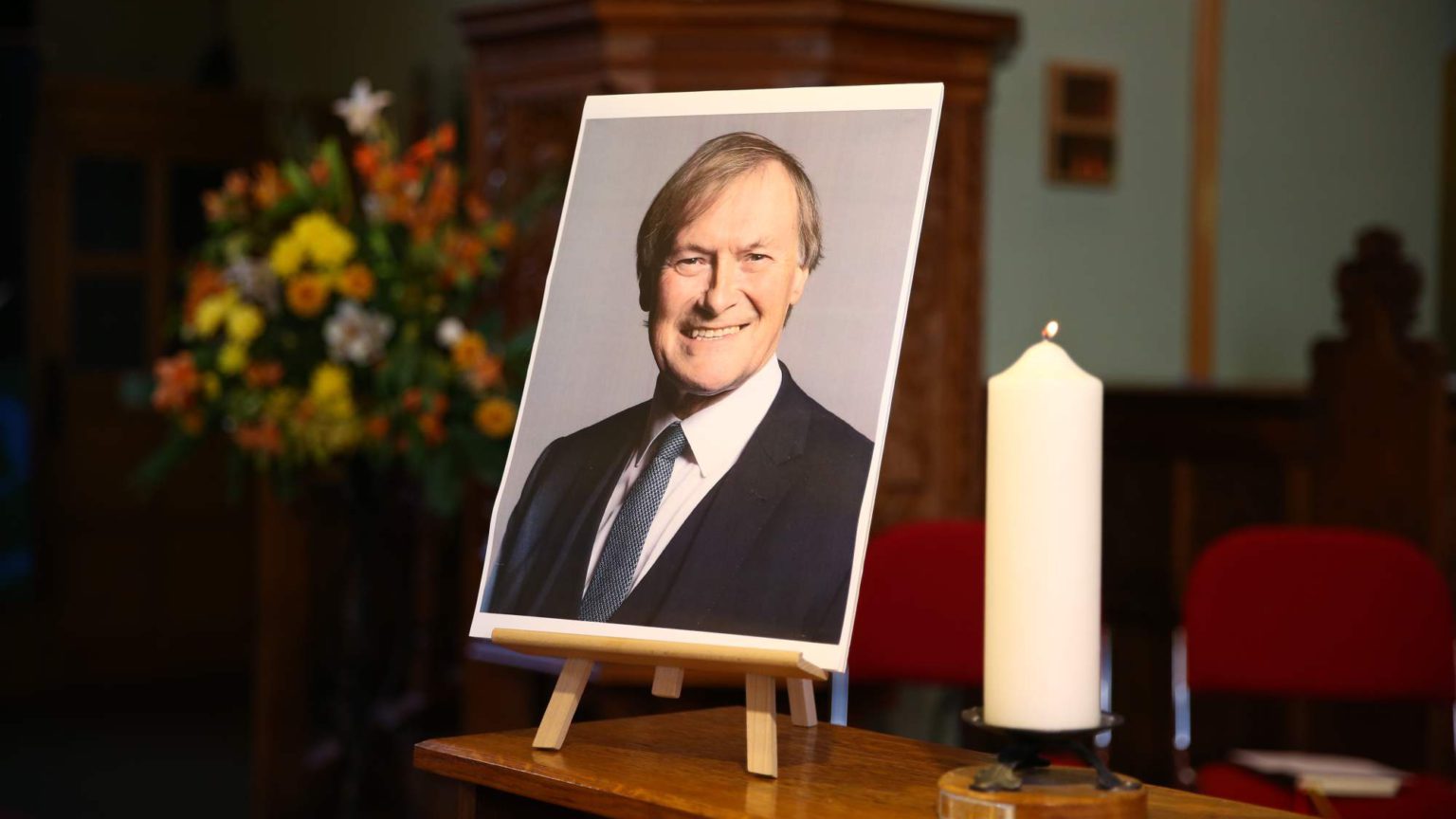 Are you a regular spiked reader? Then please consider making a Christmas donation. You can do so here. Thank you!
Conservative MP Sir David Amess was stabbed to death in October in a suspected Islamist terror attack. It shocked the nation.
But the political and media response to his killing revealed something else, too. Namely, that we live in a society that is increasingly indulging in terror denialism – especially when it comes to the threat posed by Islamist terrorism.
This was clear from the way politicians and pundits were quick to blame Amess's killing on anything but Islamist terrorism. Indeed, many seemed happy to attribute his death to the 'toxicity' and 'divisiveness' of contemporary politics. Others seemed keen to blame social media, and social-media anonymity in particular. One MP even called for a 'David's Law', which would force users of platforms like Twitter to reveal their actual identities.
This bizarre displacement activity showed how desperate the political and media establishment was to avoid discussing the alleged killer's links to Islamist extremism.
Too many politicians, academics and pundits today refuse to recognise the threat posed by Islamist terrorism. They also refuse to acknowledge one of its major contributing factors – the UK's failing asylum system.
In January, for instance, Libyan refugee Khairi Saadallah was given a whole-life sentence for stabbing three people to death in a park in Reading in June 2020. This was a grisly incident that really shouldn't have been allowed to happen.
Just look at the facts. Saadallah came to the UK in 2012 aged 18, and was already known to security services. He had told the government about his earlier involvement with a banned Islamist militia in Libya, and had even made threats to kill, in the months prior to the Reading attack. He also had prior convictions for assault, burglary and racially aggravated harassment. Yet this violent young man, with connections to Islamist militias, was not deported because of human-rights concerns.
The same thing happened with Emad al-Swealmeen, who carried out a suicide-bomb attack outside Liverpool Women's Hospital on Remembrance Sunday. This 32-year-old refugee from Iraq had his first application for asylum rejected back in 2014. He was later sectioned under the Mental Health Act for a knife-related incident. He later 'converted' to Christianity, but it is unlikely to have been a sincere conversion. Some suggest he only did so to improve his prospects of being granted asylum. Indeed, reports have since claimed that Swealmeen 'reverted' back to Islam in the run-up to the attack.
The cases of Swealmeen and Saadallah raise serious questions about the UK's asylum procedures. How is it possible that violent individuals, some with clear connections to Islamism, are allowed to stay in the UK indefinitely?
But such questions are simply not asked by our political and media elites. Their approach to terrorist attacks is almost always expedient and superficial. They wilfully overlook the largely Islamist motives of those involved and brush over the fundamental system failures at play.
This terror denialism is informed by identity politics and political correctness. It combines a reluctance to acknowledge the major threat posed by Islamist extremism with a refusal to accept that many of its perpetrators are foreign nationals either claiming or having been granted asylum in the UK.
So, as we head into 2022, we need to see a greater recognition of the scale and nature of the terror threat in modern-day Britain. And we must stop shying away from the realities of Islamist extremism.
Too many metropolitan liberals seem to think that acknowledging the threat of Islamist extremism is a form of anti-Muslim prejudice. This line of thinking lets down Brits of all backgrounds – including British Muslims. Indeed, according to a recent study published by crime and justice consultancy Crest Advisory, British Muslims are just as worried about Islamist extremism as the wider population.
Moreover, recognising the failings of our asylum system does not mean turning our back on those in need. Britain can – and should – take pride in its rich history of rehoming some of the world's most persecuted people. But a willingness to take in asylum seekers should not come at the expense of social cohesion and public security. As it stands, a toxic mixture of broken asylum procedures and failed integration outcomes is feeding the beast of Islamist extremism in Britain. Admitting this does not make one a bigot.
To counter Islamist extremism, we need to recognise it as the prevailing terror threat of our time. It is time to do away with the terror denialism.
Rakib Ehsan is a research fellow at the Henry Jackson Society. His book, Beyond Grievance, is available to pre-order on Amazon.
To enquire about republishing spiked's content, a right to reply or to request a correction, please contact the managing editor, Viv Regan.