Japan's digital dystopia
The government is assuming hi-tech control over people's everyday lives.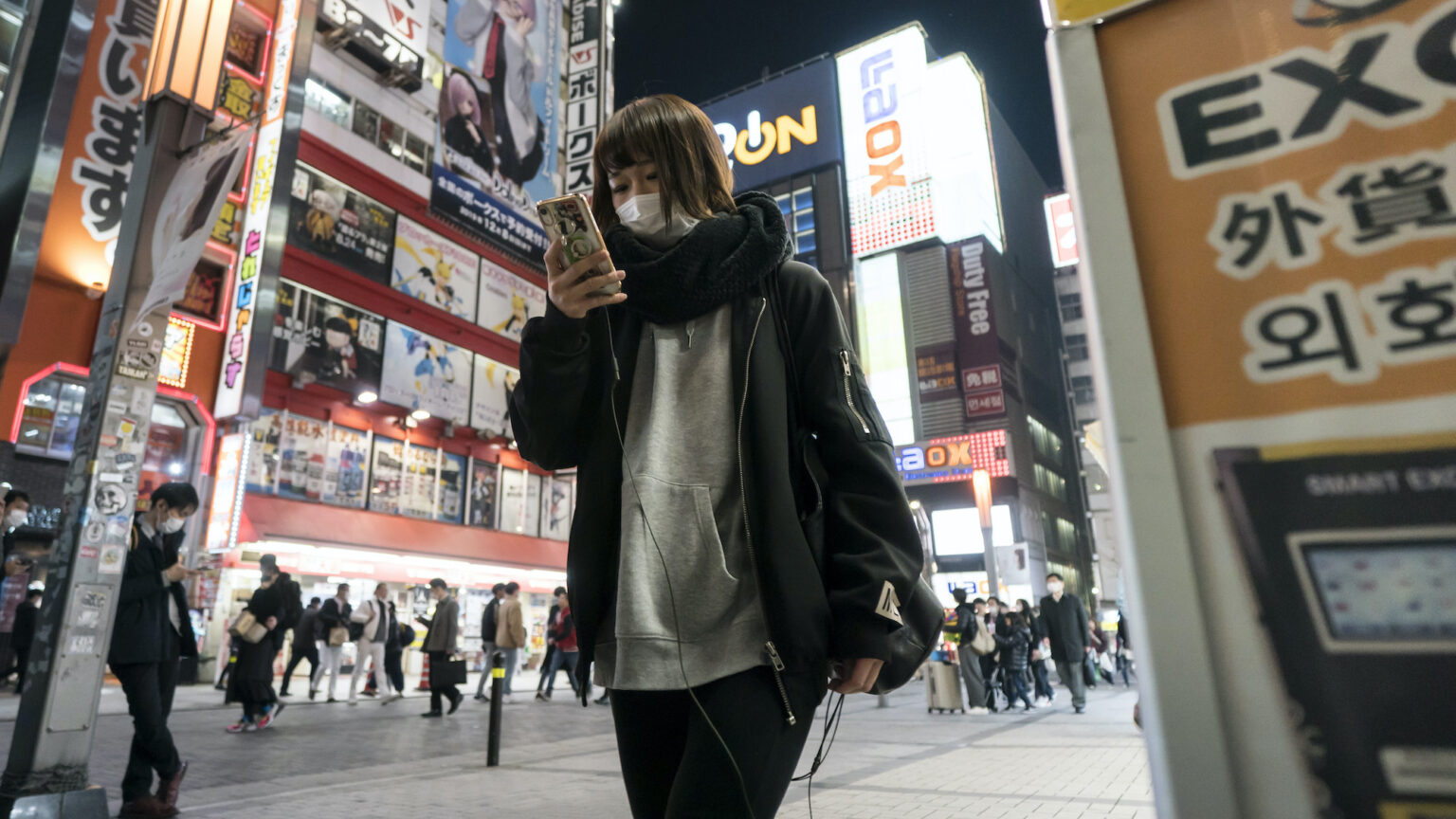 Are you a regular spiked reader? Then please consider making a Christmas donation. You can do so here. Thank you!
Japan, or Tokyo at least, is often imagined as a futuristic dreamland. That is how it seems in Blade Runner, whose set was modeled on the Kabukichō district of Tokyo's Shinjuku ward. But in truth, Japan is in many ways a laggard when it comes to technological progress. It still has a largely paper-based economy, with Meiji-era hanko (personal stamps) required for legally binding contracts even now. Government administration is low-tech, overstaffed and cumbersome. Now, as part of a drive for greater efficiency, the government is promoting digital authoritarianism.
The demands of the pandemic starkly highlighted Japan's administrative inefficiencies and relative backwardness in the tech stakes. Different regions failed to work smoothly together due to incompatible software. Information was gathered in a haphazard fashion and delivery of financial payouts for businesses was lamentably slow. Whatever the reasons for Japan's relatively low death toll, a high-tech, coordinated national response to Covid was not one of them.
To address this 'digital defeat' as it became known, then-PM Yoshihide Suga inaugurated a new government department intended to propel Japan into the future at warp speed. The Digital Agency began life on 1 September and is tasked with transforming Japan into a fully digitalised society – one where 'everyone can choose services that meet their needs and diverse happiness is realised'.
First on the agenda is a revival and expansion of the My Number card scheme, which was launched to much fanfare and at great expense back in 2015. ID cards containing the bearer's 12-digit citizen number were originally intended to streamline government services and clamp down on tax evasion. The latter is a particular problem in Japan, which has a huge number of neighbourhood culture schools where payments are made to the sensei (teacher) in crisp banknotes secreted into decorative envelopes. The loss in tax revenue is enormous.
You know the Japanese authorities are serious about a project – and perhaps seeking to sweeten a bitter pill – when they commission a yuri-chara (mascot character) to give a new product or service a warm and cuddly feel. The My Number card used a cute rabbit mascot to reassure us that nothing sinister was afoot. Adverts for the new card also featured Aya Ueto, a top Japanese model and actress.
But the Japanese people were not seduced. The scheme caused controversy and take-up was low. Along with basic privacy issues, doctors raised concerns that people's medical information would be bundled in with their other personal details and then used to justify disparities in insurance premiums. They were also worried that policy focus could shift towards influencing people's lifestyle choices. The government persisted with the scheme, but with limited success: only around 28 per cent of Japanese people had applied for the card as of April this year.
But post-Covid, the scheme has been given a new lease of life, as well as a new sponsor – the Digital Agency. And this time, instead of a cute character and a popular celebrity, a juicy carrot is being dangled. Anyone signing up for the card (soon to be an app) and integrating it with their health insurance and cashless-payment provider will earn points that can be redeemed against future purchases.
However, there is also, ominously, a rather sharp stick. Anyone wanting a smartphone-based vaccine passport (currently required for international travel but possibly set to be expanded) will only be able to get one if they present their My Number identification. In other words, participation in the My Number system will soon be a requirement for those wanting to travel overseas. Even more concerningly, once a member of the scheme, you may be obliged to provide ever more personal information in order to stay one, including your driving licence and resident status. And everyone is a target: the Digital Agency is aiming for 'almost' 100 per cent take-up by the end of 2022.
There are plenty of reasons to be alarmed. All the early evidence suggests that the Digital Agency, which has the look and feel of an aggressive tech start-up, is already growing in ambition and appetite. Its website boldly states that work is underway to overhaul privacy laws that currently limit the agency's ability to regulate people's lives. And the agency's move to store information on school performance and family finances on a new database is a clear infringement of the parental domain. It is also way outside the agency's original remit.
The Digital Agency's policy programme reveals some disquietingly utopian phrasing and ambiguously worded commitments. 'Digitalisation that leaves no one behind' could easily be interpreted as 'no one will be allowed to opt out'. And 'effective and steady vaccination' suggests an ongoing series of medical interventions with no end in sight. There is also, hidden further in the document than most will bother to read, a mention of a drive towards a cashless system.
But perhaps most sinister of all is the agency's aim for 'a digital society in which people are not conscious of digital technology'. In other words, the creation of a society that does not even realise how tightly it is controlled.
Not so much Blade Runner, then – more The Matrix.
Philip Patrick is a lecturer at a Tokyo university and contributing writer at the Japan Times.
To enquire about republishing spiked's content, a right to reply or to request a correction, please contact the managing editor, Viv Regan.