An earthquake in true-blue country
Even in the most solid of Tory seats, voters are turning against Boris Johnson's government.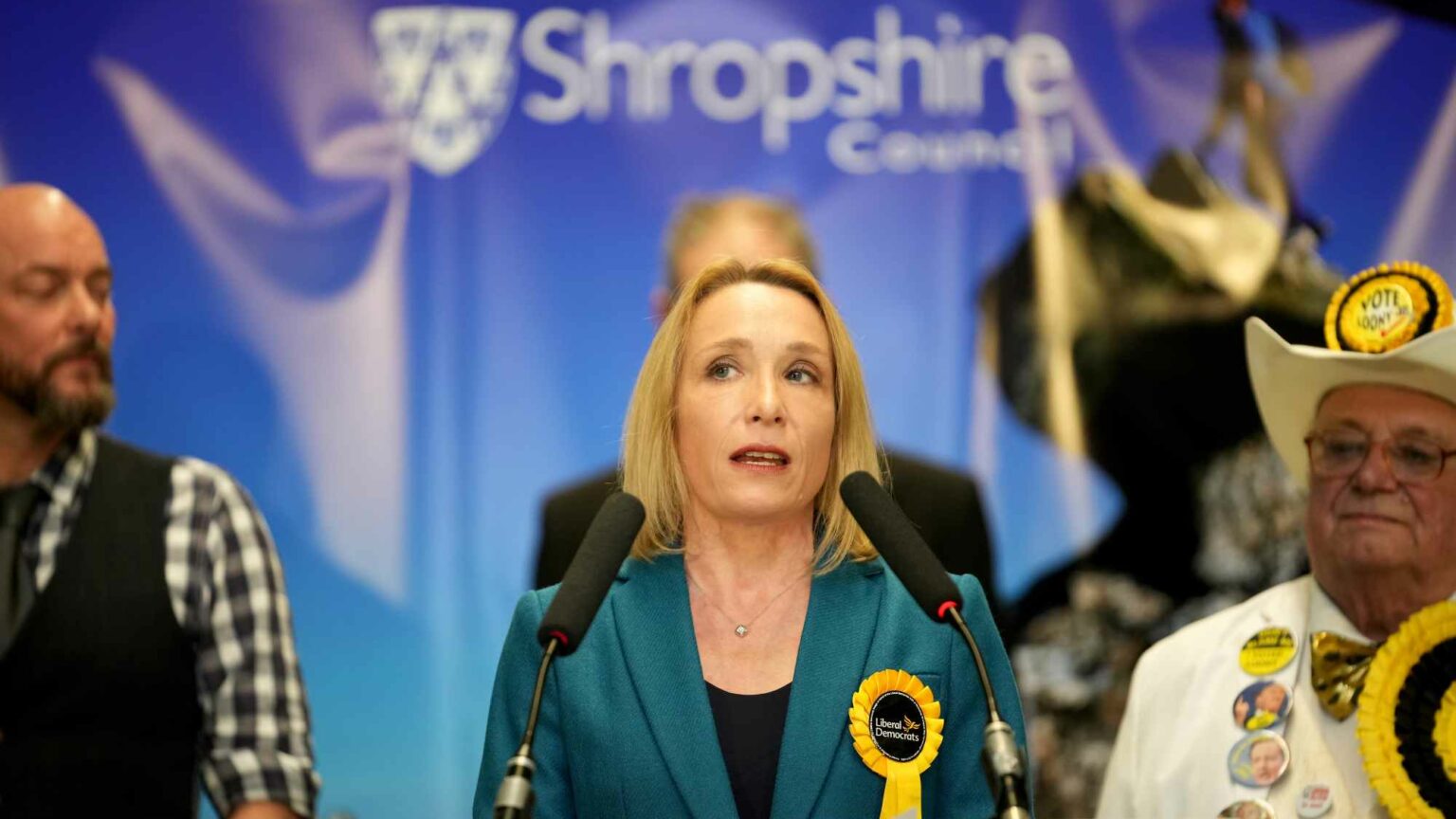 The Liberal Democrats' shock victory in the North Shropshire by-election will go down as one of the most disastrous defeats for the Conservative Party in recent times.
Triggered by the sleaze-fuelled resignation of former Conservative MP Owen Paterson, the by-election prompted a stunning 34 percentage point swing from the Tories to the Lib Dems. And this in a thoroughly pro-Brexit seat that has been Tory for nearly two centuries. Indeed, at the 2019 General Election, Paterson won with a huge vote share of 63 per cent and a stonking majority of 22,949 votes. That Tory support has evaporated. Helen Morgan, the Lib Dem candidate, now holds a majority of 5,925 votes.
Labour also performed poorly. Its vote share dropped by 12 percentage points, as it slipped from second to third place. Smaller parties, such as Reform UK and Reclaim, could not even muster a combined vote share of five per cent.
Even the most enthusiastic supporter of Boris Johnson and his stumbling administration cannot deny that the Conservatives are now in choppy electoral waters.
Following the 2019 General Election, Johnson looked to be in a strong position, backed by a large cross-class, pro-Brexit constituency, which spanned traditional rural areas, provincial market towns and post-industrial urban areas. All seemed to be going well for the Tories, when, in May, they won a by-election in Hartlepool – a traditionally Labour-voting constituency which returned a Leave vote of 70 per cent.
Not that the Tories have been having it all their own way. In July, they performed poorly in the Batley and Spen by-election, failing to unseat Labour in a constituency in which 60 per cent voted for Brexit. This showed that the Tories couldn't expect further Leave-leaning seats to just fall into their lap.
They also lost an earlier by-election to the Lib Dems in Chesham and Amersham. Fierce local opposition to HS2 and Tory planning reforms, plus a 55 per cent Remain vote, combined to give the Tories a bloody nose.
Still, the Tories felt that they could tolerate defeats like that in Amersham, providing they could make further gains in Brexit-voting areas. And in May's local elections, they did just that, taking control of councils in the West Midlands, such as Dudley, Cannock Chase, and Nuneaton and Bedworth. So this crushing loss in Leave-voting North Shropshire is a major setback.
So what went wrong in North Shropshire? The turnout might give us a clue. For the by-election turnout was just 46 per cent, compared with 68 per cent at the 2019 General Election. It could be that thousands of traditional true-blue voters simply stayed at home.
And quite frankly, who could blame them? Many are no doubt angry at 'party-gate', where government figures, who presided over authoritarian measures to tackle the pandemic, were caught not adhering to the rules in their own personal lives. This touches on matters of civic duty and personal responsibility – values that run deep in many traditionally Tory-voting communities.
Moreover, the prime minister himself has suffered a major dip in his own favourability ratings. 'Get Brexit Done' may have been a vote winner in December 2019, but two years on, Johnson has failed to lead post-Brexit Britain in a mature and responsible manner. Are Tory voters finally running out of patience with him?
As for the Lib Dems, they might well be able to cultivate support in seats – Leave-voting and pro-Remain – where voters have lost trust in the Tories, but do not yet think Labour is a government in-waiting. Between an unpopular, unserious prime minister leading a largely incompetent government, and an opposition party incapable focusing on issues that matter to ordinary people, there does now seem to be electoral space for the Lib Dems to exploit.
One thing is certain. British politics will continue to be volatile and unpredictable for a while yet.
Rakib Ehsan is a research fellow at the Henry Jackson Society. His book, Beyond Grievance, is available to pre-order on Amazon.
To enquire about republishing spiked's content, a right to reply or to request a correction, please contact the managing editor, Viv Regan.