We have abandoned the developing world
The world's poorest are paying a heavy price for our panic over Omicron.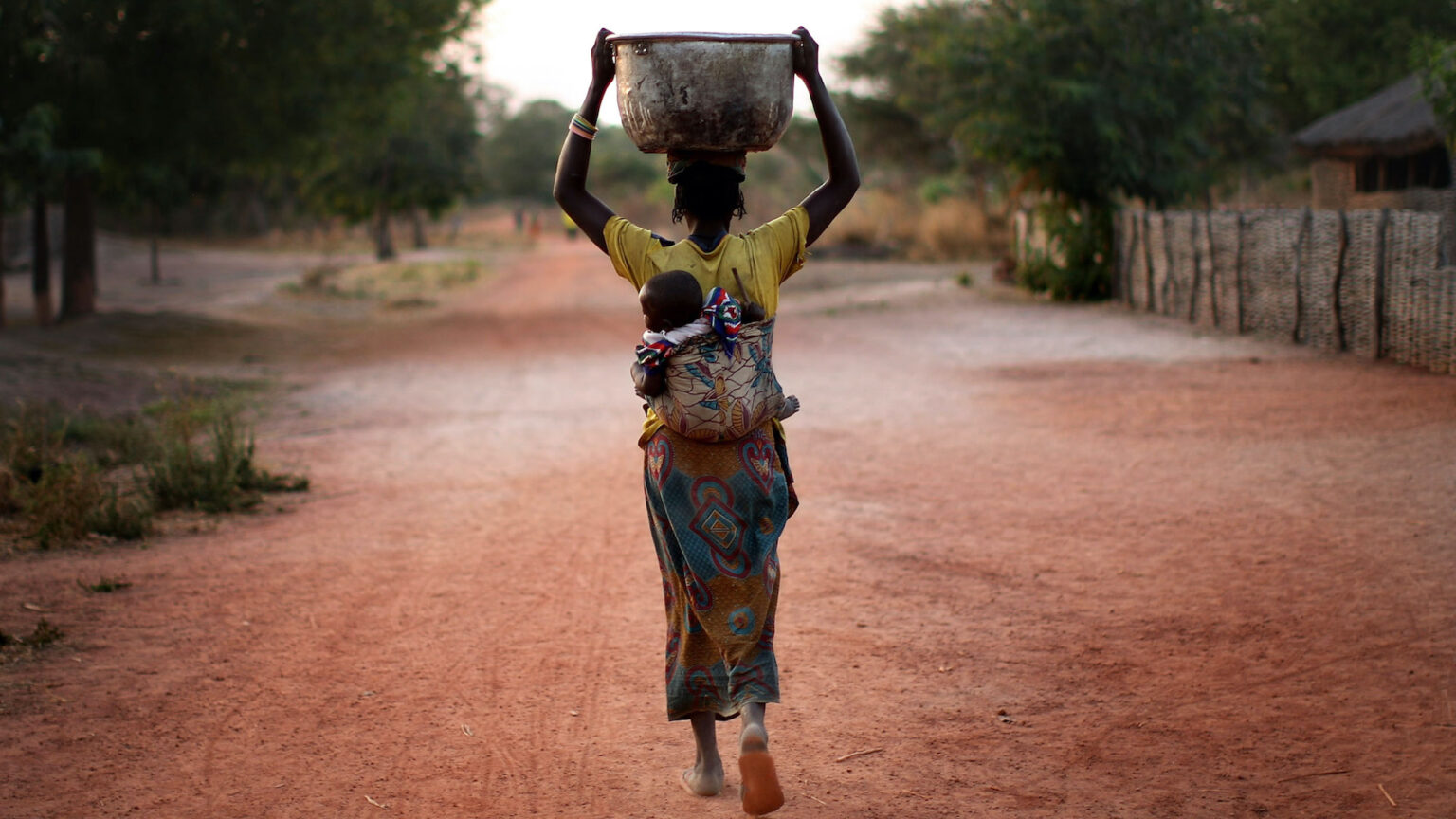 South Africa has done the world a great service. Its scientists were first to sequence the new Omicron variant of Covid. Governments, health agencies, scientists and vaccine-makers are now racing against the clock to find answers to some key questions: How fast does it spread? How virulent is it? Does it beat our existing drugs and vaccines? What measures should we implement and what should we rule out? The conclusions that are drawn could impact on the lives of us all.
And what is South Africa's reward for telling the world about Omicron? It has been shunned, excluded and 'red-listed', alongside other southern African countries. Thanks for your help, South Africa, now leave us alone.
More than 50 countries have issued travel bans in response to Omicron. Not just against South Africa, where cases have been confirmed. On Wednesday last week, Antony Fauci, Joe Biden's health adviser, struggled to justify why the US had placed travel restrictions on Zimbabwe, Namibia, Lesotho and Mozambique, despite there being no evidence of a single Omicron case at the time.
Some will no doubt argue that it is better to be safe than sorry when it comes to border closures – and that governments' first duty is the protection of their citizens. But when the new variant has already crossed the border, it's not clear exactly what closing it can do. It's like 'shutting the stable door after the horse has bolted', according to UK government scientific adviser Mark Woolhouse.
Omicron cases have now been found on every continent bar Antarctica. And there is growing evidence to suggest the variant arrived before we were even aware of its existence.
Two Omicron cases in the Netherlands have been found in samples dating from 19 and 23 November – that is, before South Africa alerted the World Health Organisation to the Omicron variant on 24 November.
Similar stories are emerging every day. An Israeli doctor has good reason to believe he caught the Omicron variant in London between 19 and 23 November. And cases are now spreading locally in much of Europe in any case.
We also don't know for certain how dangerous the variant is yet. The great fear is that the new variant's mutations will help it evade the vaccine.
But the South African doctor who discovered it, Dr Angelique Coetzee, says the world is overreacting. 'Nothing I have seen about this new variant warrants the extreme action the UK government has taken in response to it', she wrote last week.
The WHO also says that most cases are mild and there is no evidence yet to suggest the vaccines won't work against it. At the time of writing, Omicron has reached 38 countries but no deaths have been reported as a result. UK health secretary Sajid Javid confirmed last night that there are 336 confirmed cases in Britain, though no one has yet been hospitalised. It is still early days, but the chances of Omicron bringing the world back to square one, to those grim days of March 2020, seem minimal.
Amid these uncertainties, there are things we do know, however. We can say for absolute certain that we are doing enormous damage to the people on the other side of those closed borders. We know this because we have been here before. Our reaction to the Omicron variant is only the latest in a long line of measures that have punished the world's poorest.
Covid-19 would have been deadly, disruptive and economically destructive however we had chosen to deal with it. It can sometimes be hard to disentangle the effects of government policy and voluntary action. But two things can be observed. First, the pandemic's side effects have hit the developing world harder than the rich world. Second, the developed world's actions have added salt to these wounds.
For one thing, global inequality has exploded. The pandemic may have been miserable for most, but it has been a boomtime for the super rich. In the space of just 12 months, the wealth of the world's billionaires shot up from $5 trillion to $13 trillion. The race is on to become the world's first trillionaire. The likes of Bloomberg, Forbes and the Financial Times bemoan that there are not enough private jets or superyachts to meet billionaire demand.
For the world's poorest, on the other hand, the exact opposite has happened. The pandemic has put an end to decades of economic progress. For the first time in 60 years, the income of developing countries fell as a whole. The UN estimates that the world's poorest countries could be £8.7 trillion worse off by 2025.
Throughout the pandemic, travel bans have been especially damaging and have hit the developing world disproportionately. Tourism may seem like the archetypal 'non-essential' activity. But it is not frivolous to those around the world whose livelihoods depend on it.
In southern Africa tourism is indispensable. It makes up about 11 per cent of Namibia's GDP and 13 per cent of Botswana's. Tourist travel to South Africa fell by an astonishing 70 per cent last year. Any losses from tourism are felt indirectly in the wider economy, too. And so while South Africa's tourist economy is just three per cent of GDP (as its economy is relatively more developed and diversified than its neighbours'), the UN expects South Africa to take a hit of somewhere between 6.9 and 8.1 per cent of GDP as a consequence of lost tourism alone.
Even before the Omicron variant panicked the world into pulling up the drawbridge once more, the United Nations World Tourism Organisation was not expecting global tourism to recover from the pandemic until 2023.
Two things have gone badly wrong. First, governments in the developed world have refused to move on from Covid, even after a significant chunk of their populations have been vaccinated. As we enter winter, governments are tightening domestic restrictions as well as reintroducing bans on travel. They are unwilling to let people live normal, free lives again.
Second, the developed world has not done enough to vaccinate the world's poorest. Most egregiously, rich countries like the UK have been taking back supplies of the vaccine they had promised to others. For instance, in June this year, COVAX, which was set up for rich countries to donate vaccines to poorer countries, sent 530,000 doses back to Britain – more than double the number it sent to Africa in the same month. In part, this is due to the ever-expanding criteria of who is supposed to get vaccinated – extending in some countries to young children who face little danger from the virus.
The vaccine manufacturers have also put up hurdles to vaccinating the world's poorest. African leaders have accused the likes of Pfizer of placing onerous conditions on developing countries – and even demanding changes to many countries' laws – which added significant delays to vaccine delivery.
This all creates a vicious cycle. The low vaccination rates in the developing world allow for the disease to spread and for new variants to emerge, which in turn becomes another justification for the punishing travel bans.
Surely, a global pandemic demands international collaboration – and support for the world's poorest from those most comfortable. But any hope of international solidarity has been overwhelmed by outbreaks of fear and panic.
We have abandoned the developing world.
Fraser Myers is deputy editor at spiked and host of the spiked podcast. Follow him on Twitter: @FraserMyers.
To enquire about republishing spiked's content, a right to reply or to request a correction, please contact the managing editor, Viv Regan.