'Michael Vaughan should be innocent until proven guilty'
Monty Panesar tells spiked why he spoke out about the Yorkshire racism scandal.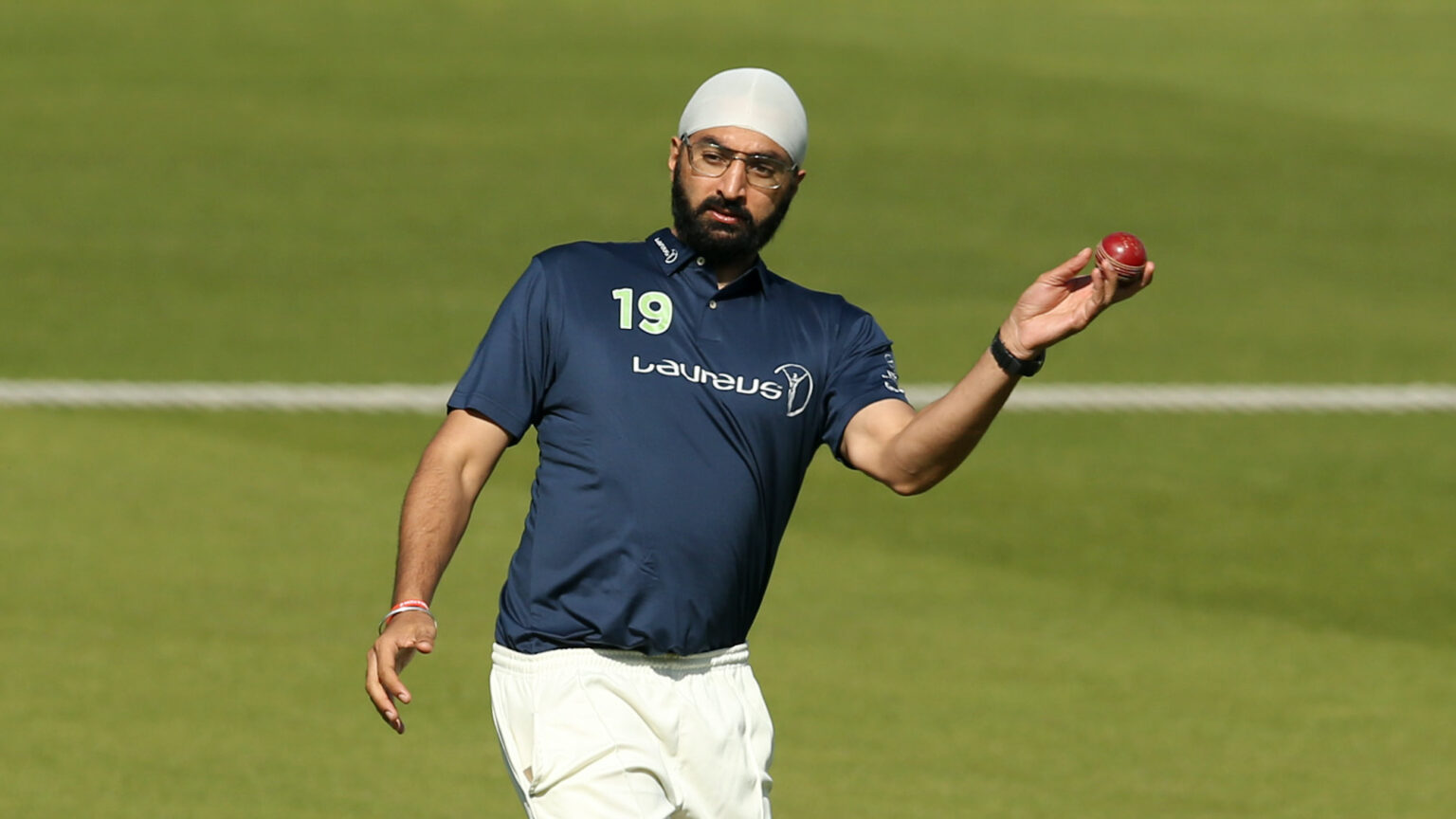 The racism scandal in English cricket claimed a major scalp last week. Legendary England player Michael Vaughan was dropped by both the BBC and BT Sport from their coverage of the upcoming Ashes test series. Azeem Rafiq, the man at the centre of the scandal and one of Vaughan's former teammates at Yorkshire, had accused Vaughan of making a racist comment in 2009. Vaughan vehemently denies the allegation.
Shortly afterwards, Monty Panesar, one of Vaughan's former England teammates, spoke out in his defence. He said that Vaughan's 'blacklisting' was a 'distortion of natural justice'. spiked caught up with Panesar to find out why he felt he had to speak out.
spiked: What made you want to speak out in defence of Michael Vaughan?
Monty Panesar: When I was in the England team with him, my experiences were all positive. He was extremely helpful in my game and in shaping my career. I was very successful under his captaincy. He was just a brilliant person. So when I was asked [about Azeem Rafiq's allegations], I said I didn't experience anything like them.
But you look at Rafiq's case and you obviously feel really sad for him. He is a brave man and I really hope something positive comes out of it for him. I hope he is able to reconnect with his teammates at Yorkshire. You have to salute the guy. Some of the stories that he came out with were obviously really shocking.
spiked: Has Vaughan been treated unfairly?
Panesar: If you go to a normal court, you are innocent until proven guilty. So if you are going to make an accusation against someone, you have to back it up with really strong evidence. Otherwise, we could have a situation where people lose their jobs unfairly. If it turns out that the evidence is not strong enough, why can't Michael Vaughan just continue his commentary career?
At the moment, I think it is more of an editorial decision – a temporary suspension while [the BBC and BT] wait for the report on racism in cricket to be released by the Department for Culture, Media and Sport. But this is about something that happened 12 years ago. If you asked me what I was doing 12 years ago, I could not really remember. I would have to really dig deep. So you need very strong evidence to show what really happened.
Vaughan is a top pundit and a great commentator. But if the BBC and BT are going to talk about these issues that involve Yorkshire on-air, you can see from an editorial perspective why they have taken him out of the firing line during the Ashes. Hopefully, after this, Vaughan can continue his career.
spiked: In your experience, is cricket a welcoming and tolerant sport?
Panesar: When I grew up, I had a life coach who said that if I wanted to play cricket for England, I needed to listen to him and not answer back. That got me to the top. I had a protective blanket over me. When all you're thinking about is wanting to perform at a higher level, you never even think about racism. I did not experience racism and I never thought about it. All I wanted to do was play cricket for England.
Also, cricket is the national sport in India and Pakistan, so I had role models when I grew up. I knew that I could do it because they had done it. But in the corporate world, for example, you might look at the boardroom and see no black or brown people there. That is what you call institutional racism. The more you understand about different types of racism, the more you think there is a glass ceiling for people of British Asian or Afro-Caribbean backgrounds.
spiked: What needs to be done to tackle inequalities in cricket?
Panesar: One good thing that is already happening is Show Racism the Red Card, for which I am an ambassador. And the ECB is taking practical steps to get more people from different backgrounds to participate in cricket.
At club level, 30 per cent of people are from British Asian backgrounds, but at professional level it is only three to four per cent. That is where it needs to change. We need more people coming up through the system.
A lot of British Asians like studying. Perhaps there could be some sort of bursary system in place, where talented cricketers get a contribution towards their university expenses. Also, there are people who cannot afford to travel or to buy kit. So there could be some funding for that. Schemes like these will really encourage people to feel that they can play cricket, no matter where they are from.
I have tried to put my feet in Rafiq's shoes – how difficult must it have been for that poor guy? He had no help. In the end, he had to go to the media. I really hope that people are there to support him and understand these issues much more deeply.
spiked: How bad is racism in other sports and society as a whole?
Panesar: Look at football. Twenty-five per cent of footballers in the top four leagues are black but very few managers are. Is it because of systemic racism?
You have got to look at this from a demographic angle. I think there's a class divide in society. People from private schools get up the ladder quickly. You always align yourself with people who look like you, behave like you and speak like you. So when private-school people go for high-class jobs, they get them. But if you go to state school, the journey may be harder and it may be more difficult to get the same opportunities. But we are seeing more students from state schools getting into Oxford and Cambridge, so things are changing.
Monty Panesar was speaking to Paddy Hannam.
To enquire about republishing spiked's content, a right to reply or to request a correction, please contact the managing editor, Viv Regan.