Why Azeem Rafiq's allegations are so shocking
Even in the face of bigotry, we cannot forget how far we've come.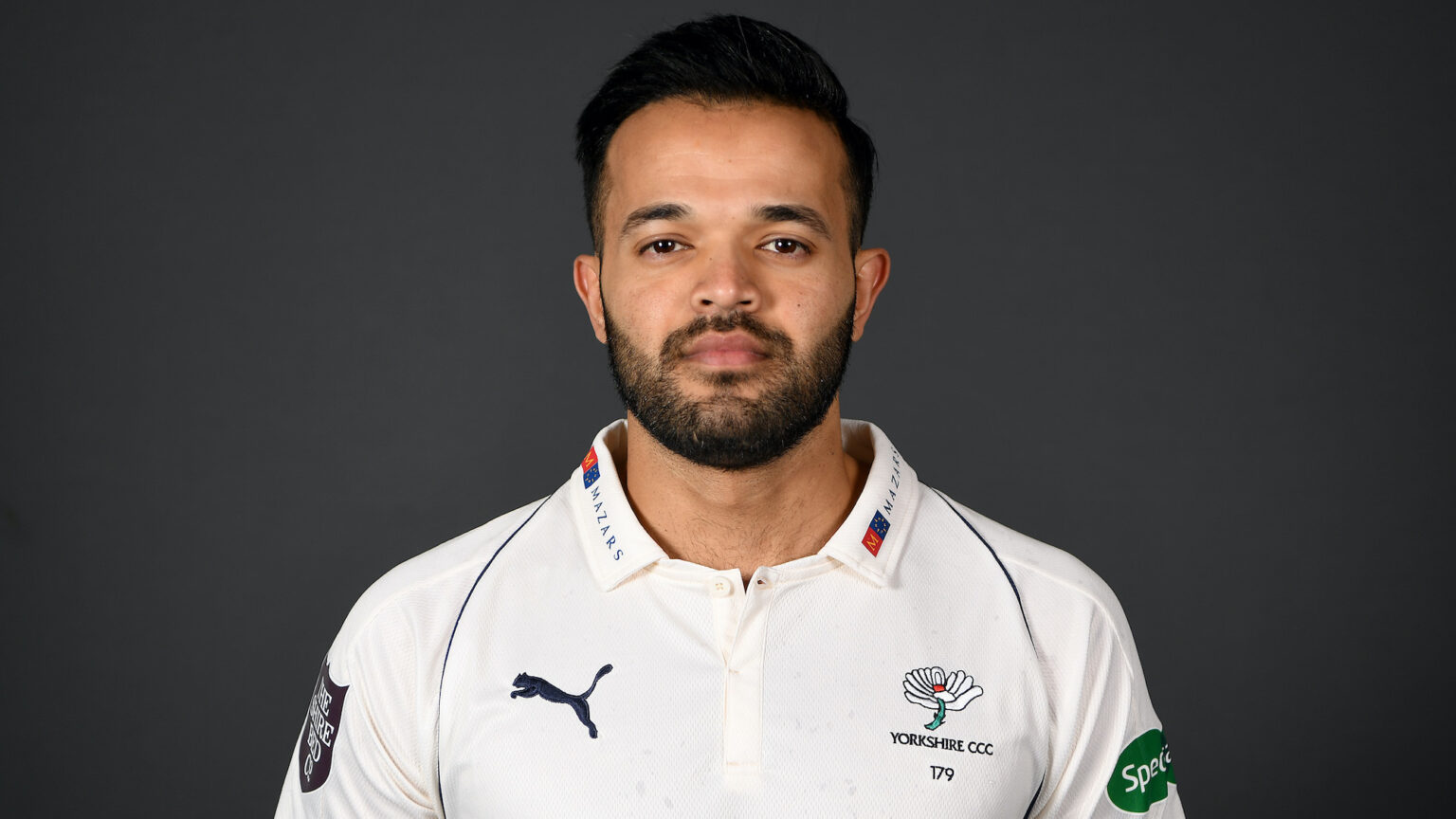 We talk about racism constantly today, and yet also hardly at all. Barely a week goes by without a racial reckoning of one kind or another in the column inches and on TV discussion panels. And yet so often what we're really talking about is whether an ex-member of Little Mix is wearing too much fake tan, or whether we should cancel Beethoven, or whether Dave Chappelle enjoys white privilege somehow. To be anti-racist today is to rail against racism even where it does not exist.
Which is part of what made Azeem Rafiq's appearance before MPs yesterday so rattling. Here was a British cricketer of Pakistani descent alleging the most unvarnished, vile racism. During his time at Yorkshire County Cricket Club, which he left in 2018, he and other South Asian players, he says, endured racist jibes. They were asked if their dads owned corner shops. They were called 'elephant washers'. They were called 'Pakis', constantly, by their fellow players. A word so toxic that many broadcasters insisted on bleeping it during their playback of Rafiq's testimony. Hearing it as a Brit in 2021 makes the flesh crawl.
Of course we cannot pronounce guilt on the basis of accusation alone. Former England captain turned pundit Michael Vaughan has been accused by Rafiq and others of making a racist comment more than a decade ago, which he flat-out denies. England captain Joe Root, Rafiq's former teammate at Yorkshire, says he has not witnessed any racism during his 14 years at the club. Relitigating exchanges years after the fact can be fraught with peril. But even the heavily criticised report commissioned by Yorkshire County Cricket Club into Rafiq's claims confirms the worst of what he is alleging: that racist language was tolerated. Yorkshire batsman Gary Ballance has admitted to calling Rafiq a 'Paki', while claiming Rafiq gave as good as he got.
It is tempting, when faced with cases like this, to say this proves the Bad Old Days are still with us. But it is precisely because this kind of open, poisonous racism is so rare today that Rafiq's testimony shocks us so much. After decades of activism, agitation and bravery on the part of ethnic-minority Brits, racism is increasingly, mercifully, alien to us. The transformation of British society on this front over the past 40 years or so has been nothing short of stunning. Even in the past 10 years. According to a poll last year, the proportion of people who would be happy for their child to marry someone from another ethnic group rose from 75 per cent to 89 per cent between 2009 and 2020.
This matters. Not because we should be complacent. Not because there isn't still a way to go. But because you cannot make progress if you do not recognise the progress that has already been made. Today, to be concerned about racism is to indulge in an absurd kind of pessimism. We are told that racism has not diminished at all, that it has just become more covert. In the increasing absence of open racism in society we are told to search for it in our language, in our unwitting behaviours, in our lizard brains. Or to obsess over racism in the past – not to learn from it, but to wallow in it. There must be a constant, unending inquisition. This is a politics of despair and of nothing ever changing. For if things haven't really changed, then how could they ever change? And if everything and everyone is essentially racist, how exactly can you root it out?
Take the case of Yorkshire County Cricket Club. The reflex today when a story of racism emerges is to say it damns not X person or X institution, but all of society. This is what Tracy Brabin, the Labour mayor of West Yorkshire, essentially did in the wake of the Rafiq allegations. 'I think there is institutional racism across society', she told BBC Newsnight a few weeks back. But as Rafiq himself told MPs yesterday, to label racism within the cricketing world a 'societal problem' is a 'cop out'. Notions of collective, undifferentiated guilt indict the innocent and absolve the guilty of responsibility. As Hannah Arendt put it in the late 1960s: 'When all are guilty, no one is; confessions of collective guilt are the best possible safeguard against the discovery of culprits, and the very magnitude of the crime the best excuse for doing nothing.'
Azeem Rafiq's claims remind us what racism really looks like. They remind us that it hasn't gone away. But even in the face of genuine bigotry, we cannot forget how far we've come.
Tom Slater is editor of spiked.
Picture by: Getty.
To enquire about republishing spiked's content, a right to reply or to request a correction, please contact the managing editor, Viv Regan.