Covid vaccines are safe – even for footballers
No, top athletes are not dying from the Covid vaccines. This anti-vaxxer myth is endangering lives.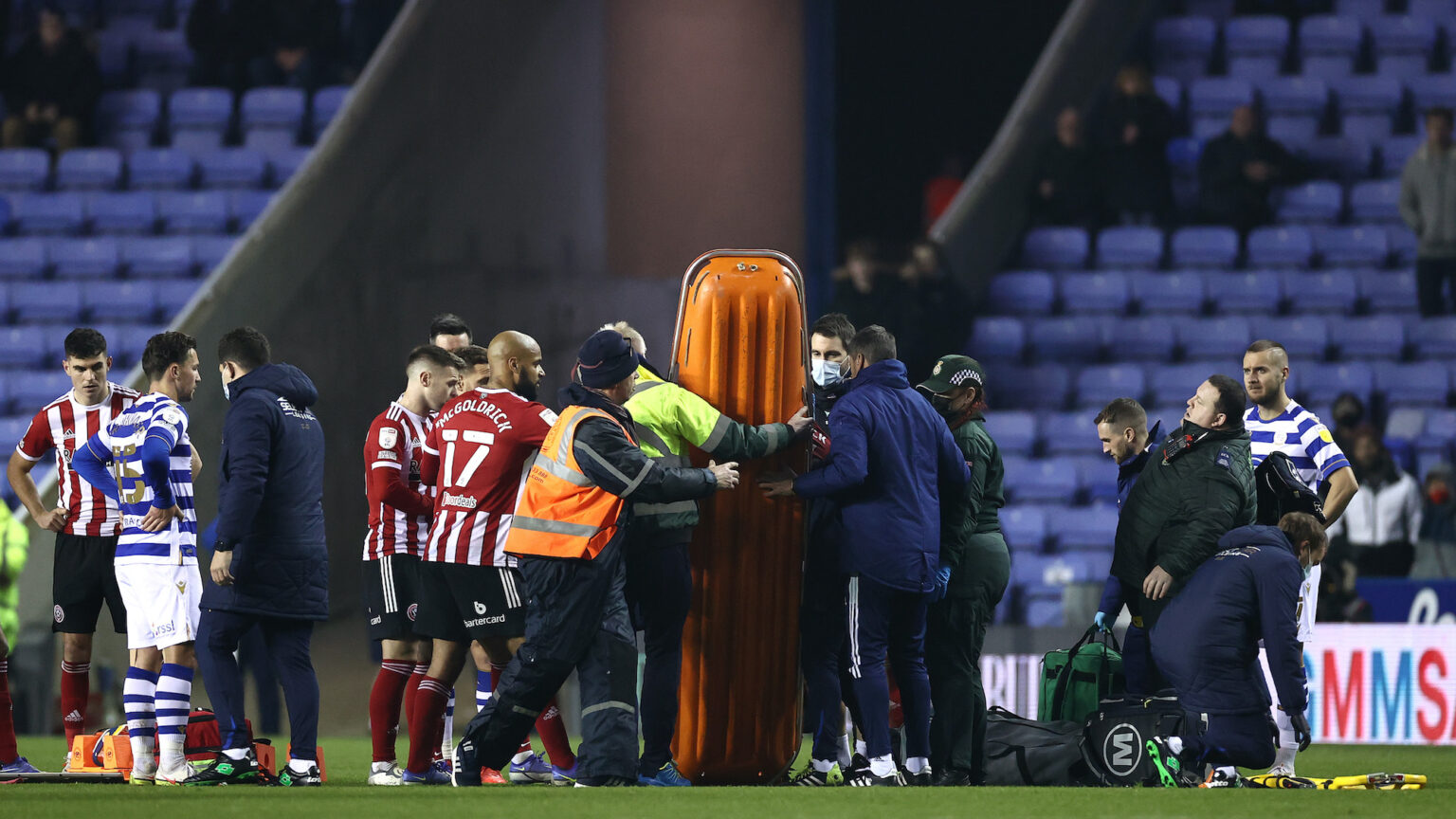 I remember watching the Euro 2020 game between Denmark and Finland in June, when Danish midfielder Christian Eriksen suddenly collapsed, suffering a cardiac arrest. For a few minutes, we were faced with the possibility of a famous footballer dying live on TV. It was shocking to watch. After CPR and the use of a defibrillator, Eriksen was revived and then taken to hospital. By all accounts, he seems to have made a good recovery.
Yet, almost as soon as Eriksen collapsed, the anti-vax ghouls were quickly out in force. How could a super-fit athlete like Eriksen suddenly just keel over and almost die, they asked? Could a Covid vaccination have been responsible? That idea was quickly dispelled: his club, Inter Milan, said Eriksen had not been vaccinated prior to the incident.
However, the idea that vaccines could cause previously fit people to die has persisted among anti-vaxxers, as their response to events of recent days shows.
On Tuesday last week, John Fleck – a midfielder for English Championship side Sheffield United – suffered a seizure during the team's game against Reading. The day before, Wigan Athletic striker Charlie Wyke collapsed in training. And earlier this month, Barcelona striker Sergio Agüero suffered a cardiac arrhythmia during his team's game with Alavés. This couldn't all be coincidental, said the anti-vaxxers. Well, yes, it could be.
In Agüero's case, he had a known heart condition, and at the age of 15 even underwent surgery to help address it. In 2017, he suffered a blackout while playing for Argentina in a friendly match against Nigeria. It seems far more likely that Agüero's recent heart trouble was down to a condition he clearly still struggles with, rather than any Covid jab. Sheffield United, meanwhile, have confirmed that Fleck's seizure was due to a separate medical issue and had nothing to do with the vaccine.
Nonetheless, the claim that footballers are dropping like flies and Covid vaccines are the cause continues to do the rounds. For instance, American TV personality Mindy Robinson compiled a list of American footballers, soccer players and various other athletes – some of them children – who have died suddenly or been taken ill. There's no context to the list, no details as to when and in what circumstances the deaths occurred. But for anti-vaxxers, who have shared it far and wide, none of that matters.
First, some facts. Even young, very fit and apparently healthy people sometimes die suddenly or suffer a life-threatening illness without warning. In football, we've seen the sudden deaths of several players. Former West Ham star Marc-Vivien Foé died playing for Cameroon in 2003; one-time Newcastle midfielder Cheick Tioté died suddenly during a training session in 2017; and Motherwell captain Phil O'Donnell died during a game in 2007. There have also been some high-profile 'near misses', most famously that of Fabrice Muamba, who survived a mid-game cardiac arrest in March 2012.
A study published last year in the British Journal of Sports Medicine shows that sudden death among footballers is very unusual but not unheard of. The study looked at media reports of death either during football-related activities or within an hour afterwards between 2014 and 2018. Across 67 countries, a total of 617 sudden deaths were reported. Another study in the same journal found 331 cases of sudden cardiac arrest or death among athletes in various sports in the US between 2014 and 2018. Obviously, given the time scales, Covid vaccines had nothing to do with these deaths.
If we want to investigate the claim that sports stars are suffering more sudden deaths, we need to carefully select what population we want to study. Is it 'English professional footballers'? Or maybe professional footballers in selected countries? Do we include young players, amateurs, or just anyone kicking a ball on a regular basis? Yet anti-vaxxers make no attempt to narrow down who we are talking about.
We would also need to compare suitable pre-vaccine and post-vaccine periods, to be sure that the players in question had been vaccinated. We would need to have some clarity about what causes of death might have some connection to vaccination – a player dying after a clash of heads would not be connected to vaccination, whereas a death from coronary inflammation might be. And we would have to have post-mortem evidence to confirm that the particular death wasn't caused by some long-standing condition that had previously been missed.
Even if we undertook such a study and we found that there were more deaths after vaccination than before, we would need the difference to be so marked that it was very unlikely to be down to chance or some other confounding variable we hadn't taken into account. Correlation does not equal causation.
If football's governing body, FIFA, wanted to conduct such research, maybe we could get an answer. But as it stands, the likelihood is that footballers dropping dead or being taken ill suddenly is a fairly random occurrence, and that the handful of reported cases in recent weeks is simply coincidence.
The claim that vaccines are causing sports stars to die or become seriously ill looks to be a result of availability bias – that is, our human tendency to group together things that we've noticed or can recall and derive a pet theory about them.
The problem of bias will be exacerbated by people having a pre-existing theory and then looking for evidence they think supports that theory. So if you think vaccines are dangerous, you will pick up on anything that seems to confirm that idea and share it on social media. But without taking a systematic approach to the question, this is just pre-scientific nonsense, no more worthy of our mental energy than a cargo cult.
The problem is that the claim that even fit, healthy people can suddenly drop dead after being vaccinated does have serious consequences. It can lead some unvaccinated people to decide to delay getting a vaccination until there is more evidence. Some of them may then end up getting sick, or even dying, unnecessarily. In the meantime, we do know from lots of other studies that the risks of vaccination are low – and they are much lower than the risks of getting sick from Covid.
Unless those making these claims can back them up with serious evidence, they should stop promoting this dangerous nonsense.
Rob Lyons is a spiked columnist.
Picture by: Getty.
To enquire about republishing spiked's content, a right to reply or to request a correction, please contact the managing editor, Viv Regan.